Widening the net here at Test Pressing, I've dug out a tape (hence bad quality) of an old Andrew Weatherall guest appearance on Kiss 102 in Manchester from 1996. He is interviewed by a bit of a chump if truth be told, but through the hour or so plays some great records, talks a little about life on the road with Primal Scream, what hip hop and dub mean to him, and is pretty slanderous about Derrick May which can be no bad thing considering the Dirty Donald reputation the techno legend has.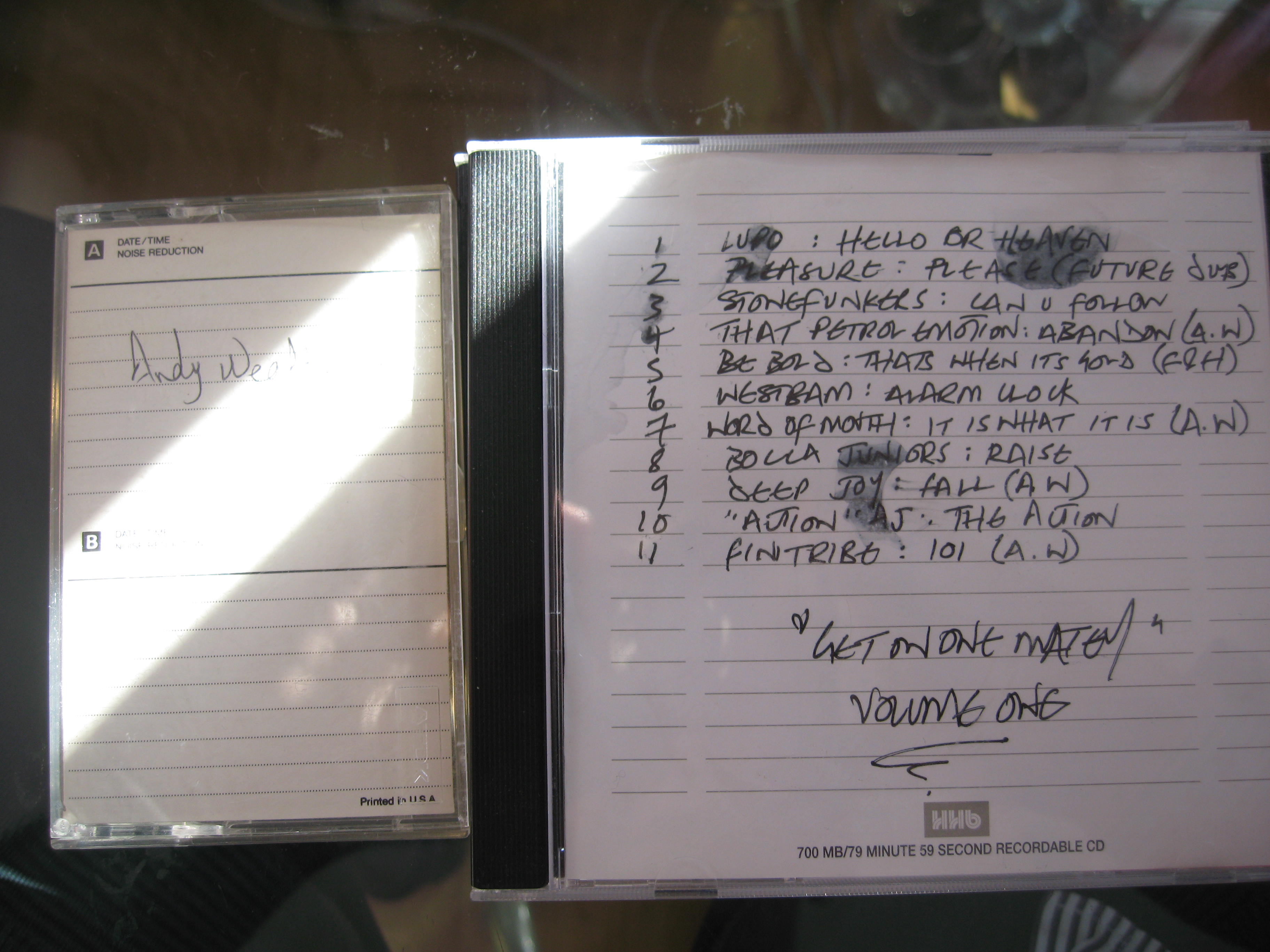 [audio:weatherall-1996-1.mp3]Download
Also, he plays the genius 'UVA' by Richie Hawtin in Fuse guise which is an excuse to post it below in its full glory (check the whole 'Dimension Intrusion' album for some classy minimal techno).
[audio:uva.mp3]Fuse: UVA / Download
For our European cousins who don't get the Weatherall 'thing', by way of explanation, he has always moved forwards (a given for a true casual) and it's been a long journey from putting funk loops on indie records to Gun Club influenced electronica. Seems odd to think he has been producing music for twenty years now. Here are some of my favourite early Weatherall mixes and it should be noted here, as most of you know, that his recent work is pretty tidy (check the mix of 'Uptown' by Primal Scream for the full circle). Finally, carrying on the talk of slander, check the 'Leon Brittan… all nonces' lyric in 'Imperfect List'.
[audio:11-imperfect-list-andy-weatherall-mix.mp3]Big Hard Excellent Fish: Imperfect List (Andrew Weatherall Mix) / Download
[audio:05-the-drum-andrew-weatherall-mix.mp3]The Impossibles: The Drum (Andrew Weatherall Mix) / Download
[audio:11-101-andrew-weatherall-mix.mp3]Finitribe: 101 (Andrew Weatherall Mix) / Download