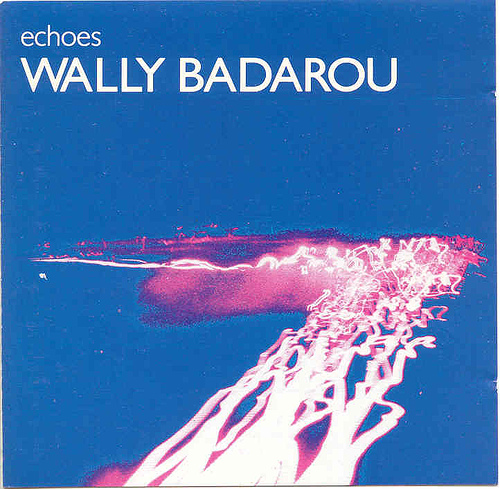 Let's go back. Back to a time when studios had no midi systems, where were no sequencers and keyboards were played, not used to create three second loops. Digital technology was just about to appear, and snare drums would take ten years to recover. Music was built around skills: the capturing of a performance. Three takes and 'next'. It would take a room, a vibe, a locked-down rhythm section, a keyboard player and guitarist with room to move, an engineer ready and a switched-on producer, full of great ideas. Add to this the vocal performance of an artist at the peak, or beginning, of their career and you have the recipe for something special. If it takes place on a tropical island, all the better.
For a certain period of time (and it was a long period) a studio in Compass Point in Nassau had that something special. The house band consisted of Sly & Robbie on drums and bass, Mikey Chung and Barry Reynolds on guitar, Sticky on the percussion and Wally Badarou on keys, rounded off with Steven Stanley, Alex Sadkin and the boss, Chris Blackwell, behind the desk. The Compass Point All Stars, as they were named, made incredible records. Grace Jones, Tom Tom Club, Gwen Guthrie, Lizzie Mercier Descloux, Robert Palmer and many others benefited from the coming together of these people and as time leaves more and more room to appreciate this music, you realise just how special it is.
Wally Badarou was key to this band, and we were lucky enough to track him down. As it's the fiftieth anniversary of Island Records this year we decided to focus on the Compass Point era and those sessions in Nassau. Badarou's soundtracks are well loved, his solo albums seminal, and it's his playing with the Compass Point All Stars that is the topping on perhaps the ultimate melting pot in western music. The Muscle Shoals hit it from a soul angle, but the Compass Point All Stars got you from all sides. Wally took a large amount of time out to answer our questions and open the door on those early Grace Jones sessions. So back we go…
So Wally, how did you initially end up working at Compass Point?
Record producer & friend Daniel Vangarde (father of Thomas Bangalter, Daft Punk) knew Chris Blackwell as Island Records used to distribute The Gibson Brothers, one of Vangarde's productions. Chris was looking for a keyboard player to join to the recording team he was putting together for a Grace Jones album. Daniel recommended me to Chris. We had a very brief phone conversation regarding schedule and fees. I landed in Nassau in early 1980, for what was to be just an album session initially, and ended up being a near-12 year experience.
What were your thoughts when Chris Blackwell first brought up the idea of the Compass Point All Stars?
All he was concerned about initially was to cast the right musicians for that specific Grace Jones album. Only when he heard the sound that was generated, he understood what he had, and thought of something that could last much longer than the initial project. We almost did two albums for Grace in the first period, 'Warm Leatherette' and 'Nightclubbing', the latter to be completed and released afterwards. The team was so productive that we also did several other single projects within the same period, like 'Some Guys Have All The Luck' by Junior Tucker. As we kept on coming back to Nassau to start and/or complete these and other projects, Chris eventually nicknamed us 'The Compass Point All Stars'.
He immediately thought of it as a 'band'. I was quick to observe that a real 'band' needed to stem out of a co-opting process, shaped around a clear leader. As it turned out, he was the Compass Point All Stars sole leader; which inevitably implied, in the long run, that things would not survive his complicated business life.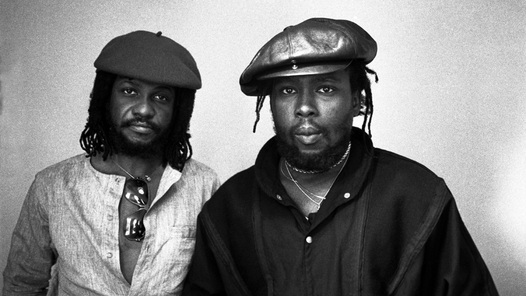 What were your first impressions of Sly and Robbie? What did they bring? And what worked about the combination of you and them?
I had heard of them initially, but hardly knew any of their work really before I met them. Barry and I were rather annoyed to be rushed to Nassau days before everyone else, so we weren't in the mood for good impression at first, to be quite honest. At that time, I felt I had more important things to do in Paris, and Compass Point was to be just another job, that I was eager to be done with as soon as possible, and return to the day to day life of a busy Parisian session player. It took me a while to realise where I was, and who I was playing with. For the better actually, as we just went bluntly to business from minute one, Chris Blackwell included. Looking back, this probably helped in forging a long lasting friendship between all of us.
Sly & Robbie were to be the modern reggae core of the combination. Barry and I were to bring rock and electronic overtones to the picture. It all worked out well beyond expectations. Probably because we all brought much more than what was initially expected from us individually: Sly & Robbie, Mickey and Sticky were all open to new horizons already; Barry brought his unique mixture of powerful rock guitar and subtle writing skills; my natural eclecticism allowed me to create classical, jazz, funk and/or African textures and counterpoints wherever needed.
The studio was custom-built. Must have been pretty impressive. What was it like?
At first glance, it honestly did not seem that different from major studios I used to work in, in Paris or London. MCI boards and multi-tracks, JBL 4312 speakers and Auratone monitors were common in those days. Sure the rooms had their own sound, but so had quite a few facilities around the globe. Major studios always had their acoustics carefully designed by highly professional experts.
What was most impressive ironically was the over-relaxed atmosphere and nonchalant pace. The people made the difference. Despite numerous attempts to work in daytime, sessions wouldn't start before sunset.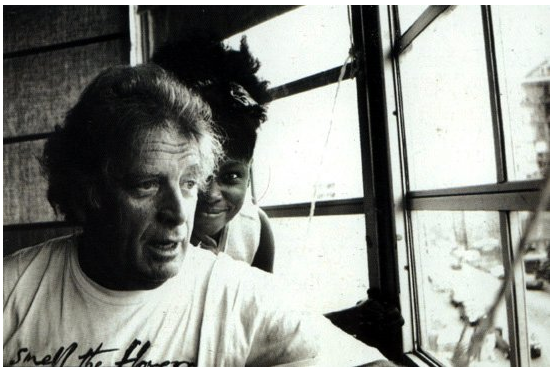 What made Compass Point so special? There seems to be a certain vibe to all the music that came out of the studio?
Chris Blackwell (above), period. He was the soul behind anything that went on down there. Even in his absence, people remembered where they were, and why they were there. But whenever he was around, just his presence was enough to propel anything to higher levels still; production, performance, maintenance, mood, anything. There was a solution to all problems suddenly. Things just had to "happen", that was it. And most of the time, they did happen. Grievances and frustrations could not last, grander goals were at stake. He made us all deliver our best. The minute you entered the premises, you were impregnated with that quest for unconventional style and excellence.
How much was it to do with the fact that people were hanging out together?
The fact is, there was not much hanging out together really, specially in the begining. Alex, Barry and I would go to restaurants sometimes; Sly, Robbie, Mickey and Sticky had their own lives. Now and then Chris would invite us all at his house for dinner. But otherwise, if in the recording situation, incredible things happened, outside of the studio, we were quite estranged to each other. Only when musical outcome started to impact the outside world, we realised we could learn deeper from each other; then we got closer somehow, but never to the point of walking down the street as a band. We had our individual agenda and, as happy as we were to be delivering the music we did, once we stepped out of the studio, we were just eager to return to our solo business. We didn't feel like staying on the island too long, as paradisian as it looked. Only Chris fully understood our potential, and dreamt of us gradually aiming at a real 'band' situation, sort of permanently based at Compass Point. This never really happened.
When you think of that place in your mind, what do you see?
A million pictures, far too many to express here. It's not only what I see, but what I hear, what I smell, what I feel. It is all that went on between us, added to what went on with the incredible line-up of legendary icons we happened to meet and work with. It's all of the things I discovered, misunderstood, experienced; all the things I've reached for from within "Studio W", my all-computerized Synclavier-fitted personal room. It's the tropical and salty humidity, as well as the conch chowder and curry chicken at 'Traveller's Rest', our beloved restaurant nearby. It's the kindness of the Bahamian people. It's Chris Blackwell smile when we were 'rocking'. It's the rides aboard the blue CJ-5 Jeep Alex and I co-owned. It is all worth a full length motion picture (that I am attempting to write).
Where were the main places people went outside of the studios?
Well, you're in Nassau Bahamas, so you name them: pool and beach in daytime, restaurants, casinos and clubs at night. Not my cup of tea really. Nor Sly, Robbie, Mickey or Sticky's. It all sounded like paradise but, believe it or not, we seldomly took advantage of all that was at our disposal over there. Compass Point was quite remote from downtown Nassau so, apart from basic shopping around, a few restaurant in town, and the traditional 'Junkanoo' parade at New Year's Eve, we hardly left our apartments. I was so absorbed by the myriads of things I wanted to achieve, I could rarely be seen near the beach or the pool for the first ten years of my stay there, despite many invitations from Chris Frantz and Tina Weymouth, who frequently went sailing around the islands. Only when I was about to leave, in the early 90s, I finally had a taste of it.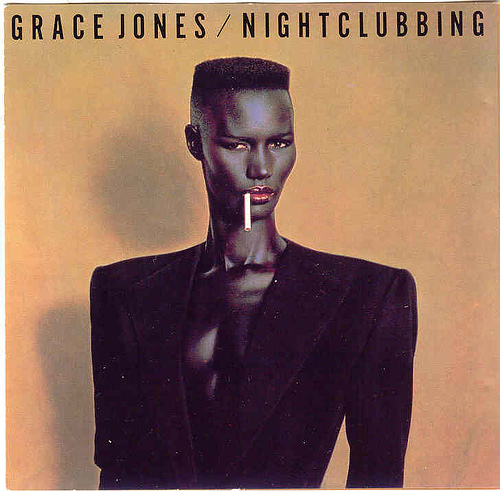 Were you visiting any clubs at the time?
Not as band. I can only speak for myself so, as a matter of fact, I had stopped being the intense nightclubber I used to be in the 70s in Paris, with the advent of disco. That was intense back then, because in Paris, in between Donna Summer's hits, one could enjoy George Benson's 'This Masquerade' and Fela Kuti's 'Lady' all in the same night, at the same club. I could not find that kind of variety in following decades. I went nightclubbing a couple times in Nassau during the 80s, unimpressed. I was quite unaware of the club scene in New York. Maybe for the better … because, from Grace Jones 'Pull Up To The Bumper' to Gwen Guthrie's 'Padlock', the music we were doing was not 'forged' towards the dance floor. We did what we did simply because we liked it.
I remember going to the Garage once, as well as the Palace in Paris. As old school as it may sound, they both looked huge to me, deprived from that sense of communion only smaller clubs can offer. Huge dance floor, huge bars, huge snare drums, huge everything and vibes diluted. They meant a totally different experience from what I used to enjoy.
Back to the Compass Point sessions – was one person acting as musical director, or were the arrangements worked out by the musicians together?
No musical director other than Chris Blackwell himself. Chris did not even 'direct' anything. One does not direct Sly & Robbie. As a synth programmer and player, I never was directed, neither at Compass Point, nor anywhere else in the world. I always came out with my own ideas, and so did everybody in Nassau. Arrangements were a constant interaction between us, to the last recording minute.
Could you describe how a session would come together? Can you give us an example?
Sessions for Grace Jones and Joe Cocker had a fairly simple schedule, since they were mostly based on covers: in the control room, Chris would make us all listen to the original (or demo) a couple times, while Sly and Robbie would be building ideas mentally. Then we would all go in the recording room. Sly & Robbie would try out their ideas while I would be quickly programming a sound, and Barry and Mickey were setting up their gear. By the time I was improvising something, the tape was already rolling, and there went the first take ! We would then give it two more trials, not more. Chris' smile and body language were the verdict. If we had it, we had it. If not, too bad. We would call up the next song. That meant, Chris had quite a number of songs ready for treatment beforehand.
What was Steven Stanley like to work with in the studio?
Very active, and yet non-obtrusive during recording. His unbreakable enthusiasm was a booster. But nothing compare to mixing time. Then, he was the absolute king of the room. As soon as he had the riddim section cooking, he was non-stop dancing the rest of the time, and the console was both a musical instrument and a choreography partner to him. It 'talked' to him, they had conversations, and the speakers were never loud enough. Automation was still science-fiction dream, and we had a genuine real-time performance, that I wished someone had taped. Pure genius.
Do you still stay in touch and do you know where he is now?
We never really kept in touch and again, outside of the studio, there was very little communication. I sometimes get news by Tom Tom Club's Chris and Tina. I know he is running his own studio, back in Jamaica.
Is he someone who is an unsung hero in the story?
Well I can only talk from within Europe. Here in France, he definitely is. But so was the whole of the Compass Point phenomenon anyway, at least up until recently. It took time for people to realise who was responsible for what they heard, and to connect projects between them.
Who else was instrumental at that time who's been missed out of the history books?
I believe Alex Sadkin still did not receive due respect for his contribution. He was visionary in running near perfect mixes right from preparing for the first takes. Today's total recall inherent to digital production makes it common practice. Talking about digital precision, Joe Cocker's 'Sheffield Steel' album, despite its minimal success, still has very little to envy, compared to today's digital productions.
Engineer Andy Lyden was not involved in the main Compass Point All Stars sound, yet he was my invaluable partner on my "Echoes" album. He did my percussion under "Mambo" (as sampled by Massive Attack in 'Daydreaming') resonate far beyond what I envisioned, just as he did on my contribution to "Countryman" soundtrack. He now lives in France.
Wives and friends played an important role too, and so did studio manager Loraine Fraiser. Keeping the studio technically up and running on a tropical island was also quite an achievement. I take this opportunity to praise the work of Paul Jarvis, Moses Cargill and Ozzie Bowe.
Quite a few legends contributed but were hardly quoted as being 'Compass Point All Stars': Robert Palmer, ex-Wailer Tyronne Downie and Bahamian bass player Kendall Stubbs (now of Bahamen "Who let the dogs out" fame), for example.
Did you actually live on the island when working at Compass Point or were you moving around and flying back for sessions?
I personally did both. I was a constant traveller anyway, working Level 42 in the U.K., film music in L.A., and other projects in Paris or New-York. So were Chris and Tina, for both Talking Heads and Tom Tom Club agenda. Nevertheless, we were neighbours at the 'Tip-Top' condo Blackwell had built behind the studio. Alex did reside for a while. I never spent more than six months in row there. Steven and Andy were to reside on a more permanent basis. The rest of the team would come and go between sessions.
Part 2 to follow soon…