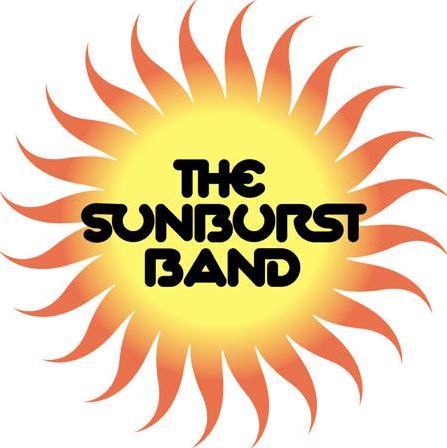 Dave Lee has a new CD Sunburst Band album hitting the shops soon so we caught up with him to do a quick interview. The CD brings together all the remixes to date of The Sunburst Band and very good it is too. Anyway, the album is in the shops soon but until then here's Dave.
What is this new CD you are promoting?
A new CD from The Sunburst Band, with all the best remixes we've had done plus a few new ones exclusive to this fantastic double CD. Some of the remixers included are Dennis Ferrer, Milton Jackson, Henrik Schwarz, DJ Meme, Grant Nelson, Idjut Boys, Yam Who, Recloose, IG Culture….as well as a few boring ones I've done.
Is it as bent as your other releases?
It's a bi CD… This CD will have sex with anything. Pretty much like me. But it's maybe a bit more expensive than I am.
What DJ's have been supporting it on the scene?
The remixes have been played by Carl Craig, Ashley Beedle, Gilles Peterson Jimpster, Kerri Chandler, Seamus Haji, Groove Armada, Danny Krivit, Fedde Le Grand, Danny Rampling, Dimitri From Paris, DJ Spinna, DJ Spen, Domu, Tony Humphries, Glenn Underground, Roger Sanchez, , Jazzanova, Laurent Garnier, Benji B, Ben Watt, Karizma, Prins Thomas, Quentin Harris, X-Press 2, King Britt, Osunlade, Faze Action…..WOW!!!!!!
Does the scene still exist?
Which scene? For house music, yeah I guess. Though it's not going through a particularly strong period in terms of crossover success, there is still some good music being made. The problem is there is an awful lot of rubbish out there. Possibly a bigger problem is the fact that a lot of the shit seems to sell pretty well.
Where does the inspiration for the Sunburst Band come from?
My love of disco, boogie, jazz funk and heavily soiled underwear.
If you could take the Sunburst Band back in time where would you like them to play live?
Be nice to have them playing during the Battle of Hastings, though I suspect we'd have problems with the amps.
And who would be your three dream front women to front the project?
Patrice Rushen, Minnie Ripperton and Philip Schofield wearing a bra/panties and blonde wig
Have you been thrown out of any bars recently for inappropriately touching anyone?
Why are you asking me this? You know it was part of the settlement that i can't talk about it.
You have possibly the best collection of 'pure' disco in London. Why are you such a rubbish DJ? I never see your name on posters round Shoreditch.
I don't know, I often ask myself that. And I'm such an arrogant c**t too!
Why don't you DJ at some good clubs rather than that Southport Weekender with all those old blokes?
In the next couple of months I'm playing Lovebox, Garden Festival in Croatia, Beachdown Festival Brighton, Zouk Singapore, a couple of decent places in Italy . I guess lots of the trendy London places have gone very electro/minimal/deep house – though I like some of that stuff (not all night) its not what I'm known to play, so I guess I'm not the obvious choice. The other factor is I'm pretty expensive and though I do occasionally play for less I can't do it too often as its what finances everything really. Also, lots of the well paid gigs are pretty good and on several occasions I've done things for nout and they've been shit, as though the promoter might love good music he's crap at organising his night. Anyway, I will always stick up for Southport as it is a wicked event, a mixture of ages and has a great vibe.
Cheers Dave.
Peace.