Adam Khan with more comment on the genius of Ian Dury.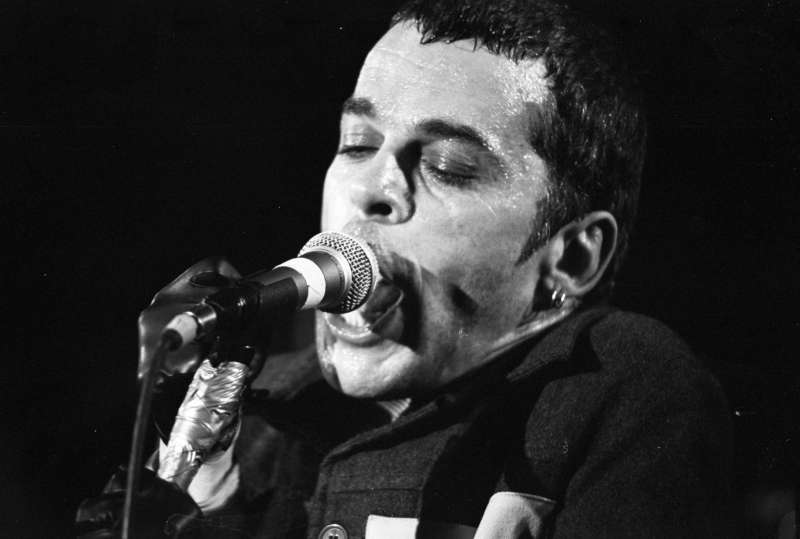 All blogs of whatever shape and form be it earnest fan wank splurges, car boot arrays of old tat and faded schmutter or supine schmaltz (check out RIP Mum to see why Cilla Black is tanning her hair in preparation for a comeback) or those purveying nuggets of nourishment for the more occupied browser (like this blog of course dear reader) rely on casual copyright infringement of some sort.
When it comes to copyright theft, we're all giddy looters strolling out of Curry's with a flat screen and a Phillips Senseo on judgment day. Tracks, pictures or whatever are fenced through the blogs and generally it really encourages and supports the creative industries as people exposed to the goodies then reach into their pockets. One of the last sentences is a joke.
However, at least some blogs offer up what is not generally accessible and not just a copy of Mamma Mia filmed in Jakarta by a St Vitus Dance sufferer with a weak bladder. So, weak justification out of the way and until the content providers put in place worldwide licensing agreements we'll have to turn a blind eye to situations like the following. One of the last sentences is a joke.
Not many people post lyrics or poetry or some sort of beautiful collection of words which were strung together with care that flake off the emotional veneer that coats us. That's why I present below the lyrics to a later Ian Dury song, You're The Why. It was recorded by Robbie Williams and it's a rare occasion where listening to the actual song completely ruins the underlying composition. Williams does what he does and that's all you need to know.
Now read this until I return with something a bit more thought out and finished because if this makes you sit down and think about life and perhaps some love, lost, won, indifferent or unspoken and smile then that's as good as any smart remarks in a world where being professionally chippy is what passes for engagement.
I shuffled through the modes of bad behaviourAnd hankered for the desolated dawnI couldn't cope with yet another saviourTo steer me from the way that I was born
Then like a ton of bricks the dawn descendedRecalcitrance was hurtled to the floorThe citadel lay breached and undefendedYou brought a love I'd never known before
I'll want you till the seasons lose their mysteryI'll need you till the birds forget to flyI'll love you more than anyone in historyWherever there's a wherefore you're the why
I shuffled through the modes of bad behaviourAnd hankered for the desolated dawnI couldn't cope with yet another saviourTo steer me from the way that I was born
Then like a ton of bricks the dawn descendedRecalcitrance was hurtled to the floorThe citadel lay breached and undefendedYou brought a love I'd never known before
I'll want you till the seasons lose their mysteryI'll need you till the birds forget to flyI'll love you more than anyone in historyWherever there's a wherefore you're the why