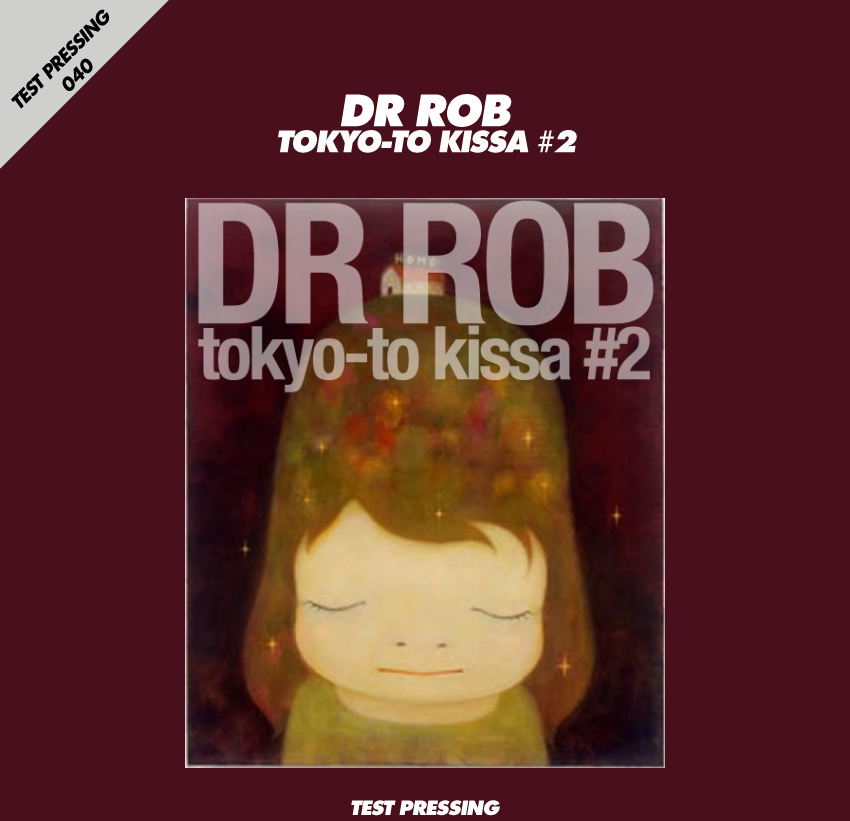 Catching my reflection in the mirror, I look like an old prospector. I'm in red long-johns to keep out the cold. Lee Marvin in "Paint Your Wagon". My star has wandered. I'm either getting softer or Tokyo is getting colder. I bought the long johns, or Akapan, from Sugamo a week ago. The red colour is supposed to be lucky. Tradition dictates that you buy them in your 60th year and the place was overrun with gangs of old people focused on this sole purpose. I was bitterly cold. I couldn't wait another seventeen years.
A nine hour time difference meant I got up at 3 AM this morning, to Skype a mate in the UK, who predictably wasn't there. Since I was up, I opened an email from sister. "Nan's taken a turn for the worse. They've given her two days left to live". I called my Mum, who has been caring for my Nan for the last fifteen years. She wasn't home. I called my sister. Nan had died an hour before. It's not going to be the best of days. So much for lucky red long johns.
"When my memory wanders, as it does when bad things happen, I put a seashell to my ear and it all comes back……". No seashells round here. Only shellac.
Ryo Kawasaki is locked in a bolero tarantella in the desert playing jazz-funk as heavy as metal, and I remember a sombrero-wearing dude tripping on a three hour bus journey out of Tokyo. I hear Software noisily getting their sausages sucked and I'm back having sex in Brixton. The acid taking me out beyond the universe. Everything falling away to blackness. It's Immaterial push the boat out and dance, and drunkard logic has me entering another night in expectation. Shutting out the extremely high probability that it will bring nothing. Liz Frasier sings in glossolalia. Speaks in tongues. The language of heaven is that we all hear want we want to hear.
I am so much younger. We're driving in a purple Ford escort. Someone's first car. The girls have yet to sit their O Levels. Hard little bodies, tiny bras and kohl-ed eyes. A bob like Clara Bow. Sex Maniacs or romantics? Out for one more boast, or doomed to act out every film, every fiction, over the next twenty painful years? Youth is a truly beautiful thing. May you find a cunt that fits. Harry Crews` gypsy curse. Forever walking Spanish when she left. A flamenco player wrestles his guitar. Johnny Weissmuller with a rubber crocodile. The African kora carries the melancholy. I don't remember where I am but I am leaving. A harp swings. A buzzing sax circles in and out of range. A mosquito honing in on its target. An annoyance rising to a scream. A doubt. Regret maybe. Loss. The sound of another empty bottle. Another night on the floor.
Keith Jarrett urges the music on with wordless cries and grunts. No mere dance. All at sea again. Not waving but drowning. Frenzied below the surface. Weather prophets play a penguin café pastoral. I almost pray. I hear the music of a goodbye, and I'm back in Croydon. Putting together my last compilation for a friend before I pack my records to be shipped to Japan. Looking for a brand new start. A lion found me, a week or so later, completely lost, six thousand miles away, in Yodabashi Kamera. I wept my fucking eyes out as I dragged my two boys through the blare, glare and bustle of Akihabara, attempting to sort out a PC, phone and internet connection. Morrison gets sent. The roar somehow stuck in his throat.
5 AM in Tokyo and I'm checking flight availability. Wondering how to cover the child care if I make the trip back for the funeral. Caught between responsibilities to the past and responsibilities to the now. Responsibilities to the dead and to the living. A defiant hymn from the Beach Boys` Holland LP plays. It holds a mad story about moving a studio across continents and the last vestiges of Brian's genius.
At one end of the market street in Sugamo there was a beggar on all fours like a dog. Eyes fixed on the ground. Hands and feet blue. Vividly reminding me of the "creature" that the woman in the film "The Audition" keeps prisoner in her apartment, he looked like he was in a lot of pain. There are a few homeless doted around the parks and under the highways, but beggars are so rare as to be non-existent in central Tokyo. My wife was crying. The old people didn't seem to see him. We gave the kids some change to put in the empty paper cup.
Once more for the living.
Ryo Kawasaki: You Are Like SunlightSoftware: Present VoiceIt's Immaterial: The Better IdeaCocteau Twins: PandoraSan Sebastian Strings: Gypsy CampKetama: JarabiDorothy Ashby: Little SunflowerPat Metheny: So It May Secretly BeginJan Garbreck: I Took Up The RunesKeith Jarret: Dancin`Ellis Island Sound: Building A TableVan Morrison: Listen To The LionBeach Boys: Sail On Sailor
[audio:040-tokyo-to-kissa-2.mp3]Download