Andy M moved to Jamaica in 2007 and will be sending occasional postcards from the land of wood and water to Test Pressing on music and island life.
Today marks the start of reggae month in Jamaica. An odd concept in an island where music infuses life 365 days a year, but a fitting way to honour the birthdays of the Crown Prince and the King of reggae. Dennis Brown would have been 53 today and Bob Marley would have become a pensioner on the 6th.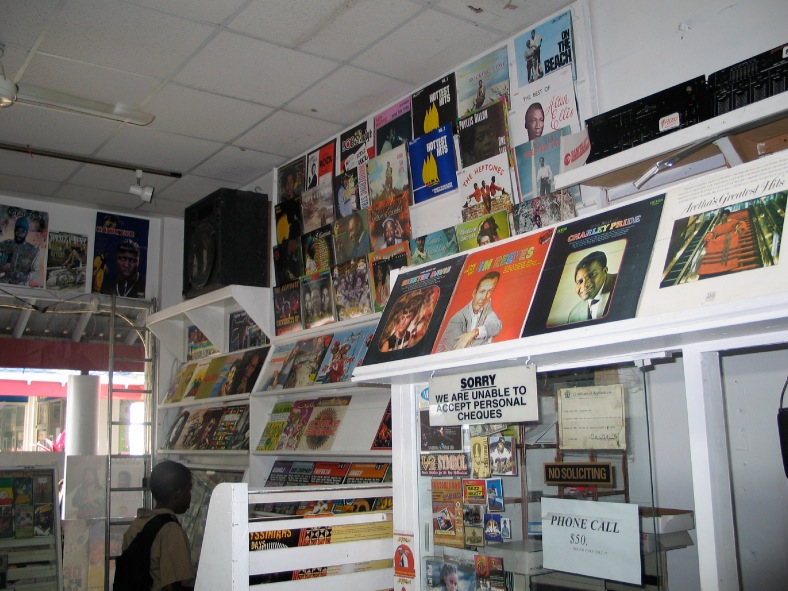 Dancehall is now the jittery heartbeat of the nation's youth and Mavado and Vybz Kartel the new heroes. Graffiti proclaiming 'Gully' or 'Gaza' covers walls across the country, scrawled by the partisan followers of the two rival DJs (Mavado comes from Cassava Piece a poor community on the banks of a gully, and Vybz Kartel was brought up in an area in Portmore known as Gaza for the high level of violence). Whether this tribal loyalty is just a natural expression of teenage identity or something much more dangerous is a heated topic of debate. What's clear is that many schools are divided into Gaza and Gully gangs and there have been countless violent incidents between rival groups if not any deaths as yet. Politicians and commentators bemoan the hyped feud between the DJs as a symbol of moral decline and the negative role of dancehall music in society.
At first this reminded me of the hysteria a few years ago over the alleged role of gangster rap in youth violence in Britain. But in a significantly more violent society with widespread illiteracy and few alternative role models for young boys, the posturing of DJs can have a much more insidious impact – this is no suburban fantasy for middle class kids. The Gaza/Gully conflict got such media attention that the Prime Minister organised a summit in December that brought together the two artists to sign a peace treaty.
Too much ism and schism as the old song goes. Last year 1604 people were murdered in a country of just 2.7 million citizens. The police say gang violence was responsible for two thirds of these deaths. Many of these gangs have political links and receive state contracts that sustain them. All this is nothing new. In 1978 in a bid to quell the political violence, Bob Marley organised the One Love Peace concert and brought together onstage the leaders of the two main parties. It may not have succeeded, but it was a noble effort. How Jamaica needs a reggae star now that will stand up for, rather than manipulate, the youth and urge action to sever the ties between politics and organised crime which is holding this great country back.
SONGS FROM ANDY'S HI-FIBob Marley – Rainbow CountryA joyous skank. Play loud, shut your eyes and feel the sun.[audio:rainbow-country-vocal.mp3]Download
Dennis Brown – Why Seek More (aka Give A Helping Hand) 12" Mix A two-part rocker from Dennis Emmanuel with Niney the Observer at the controls. Amazing bass and drum work-out.[audio:02-why-seek-more-give-a-helping-hand.mp3]Download