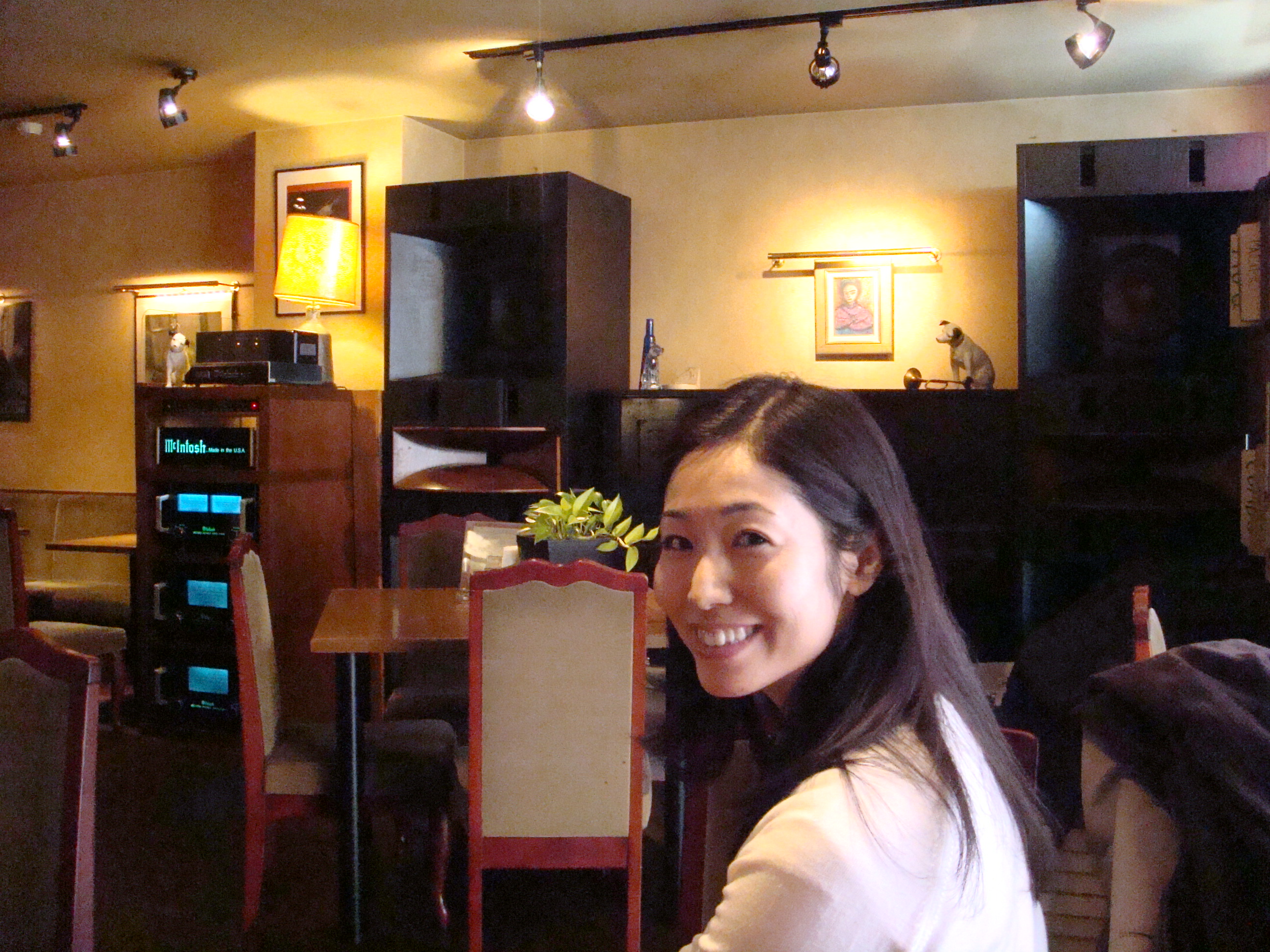 Shiki. I'm out here talking to an architect about building a house in the mountains. Or rather I'm talking to my wife, and my wife is then talking to the architect. I'm trusting that record storage is not being sacrificed for Jimmy Choos.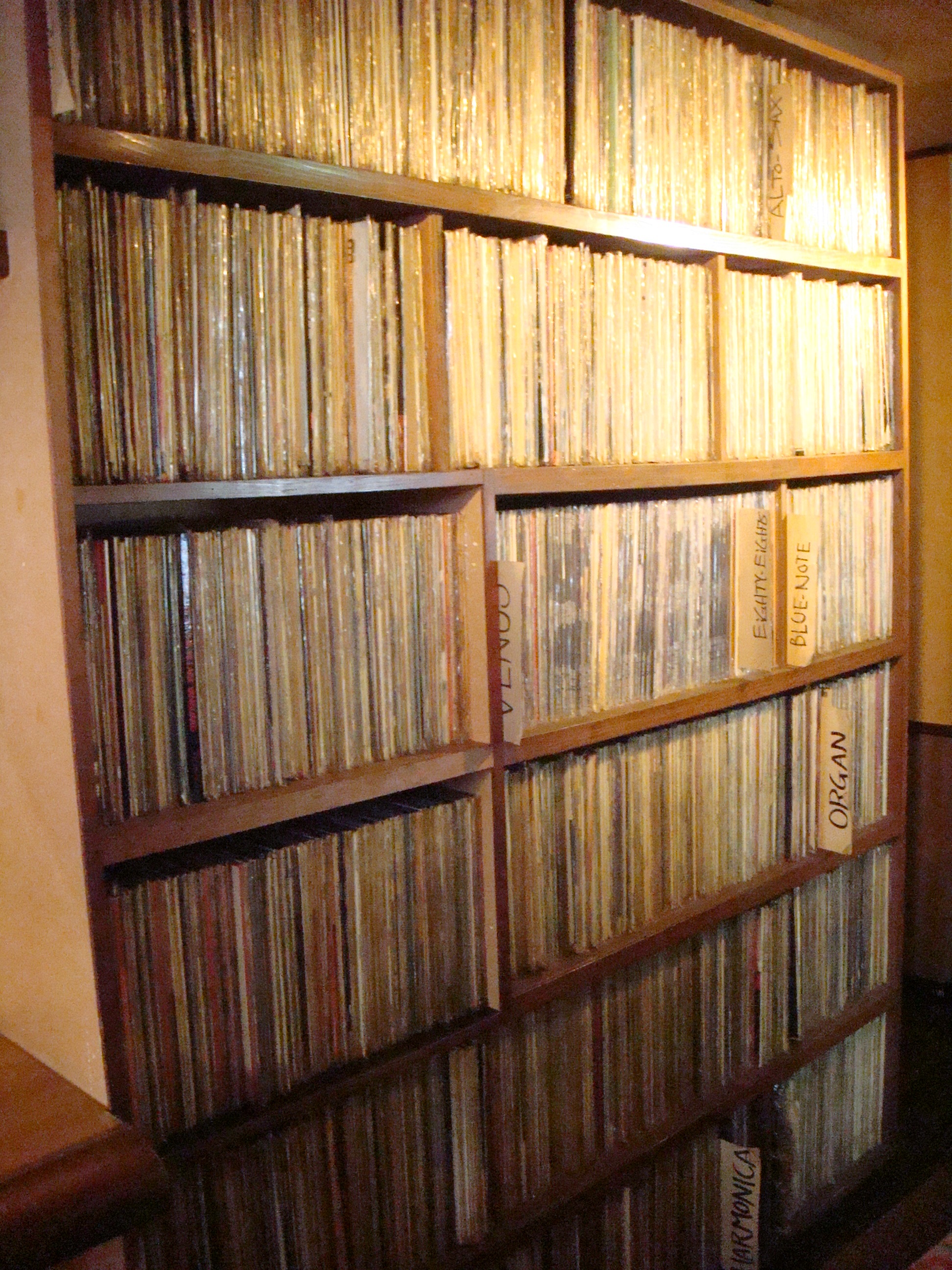 To reassure me that they understand, the head architect has brought me to the local jazz kissa, Bunca. Up a tiny un-signposted staircase to the second floor of a residential block. Above a small florists. You'd never know it was here. Into a space like a darkened corridor. A library. Around the walls are 40,000 Long Players. I get my camera out, and the architect smiles.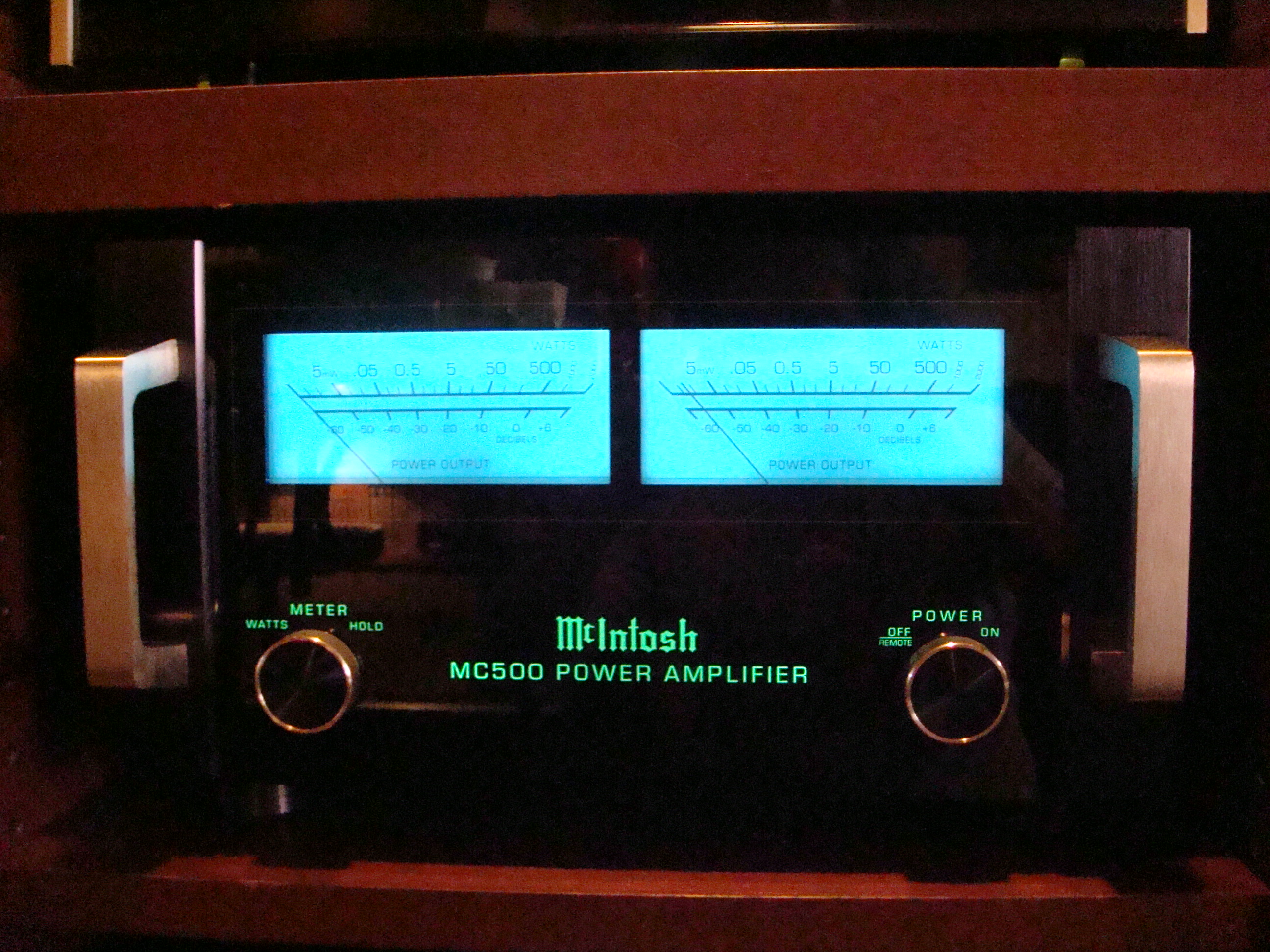 I don't know much about hi-fi, but when I showed these photos to my Japanese mates, who are the kind of guys who read text books on acoustics and sound engineering on the commute into work, they all nodded sagely and muttered noises of agreement. Two speakers stand from floor to ceiling. Then there's the Macintosh stack. Wanting to demonstrate the quality of the equipment, the owner's wife, asked me to try to lift one of the components that was set aside for repair. I could lift it, but only just. Which, since I can easily lift my 9 year old son, and he's a big lad, means it must be over 40 kilos. There are 4 components in the stack. Greater than 160 kilos. The owners have the same set up at home.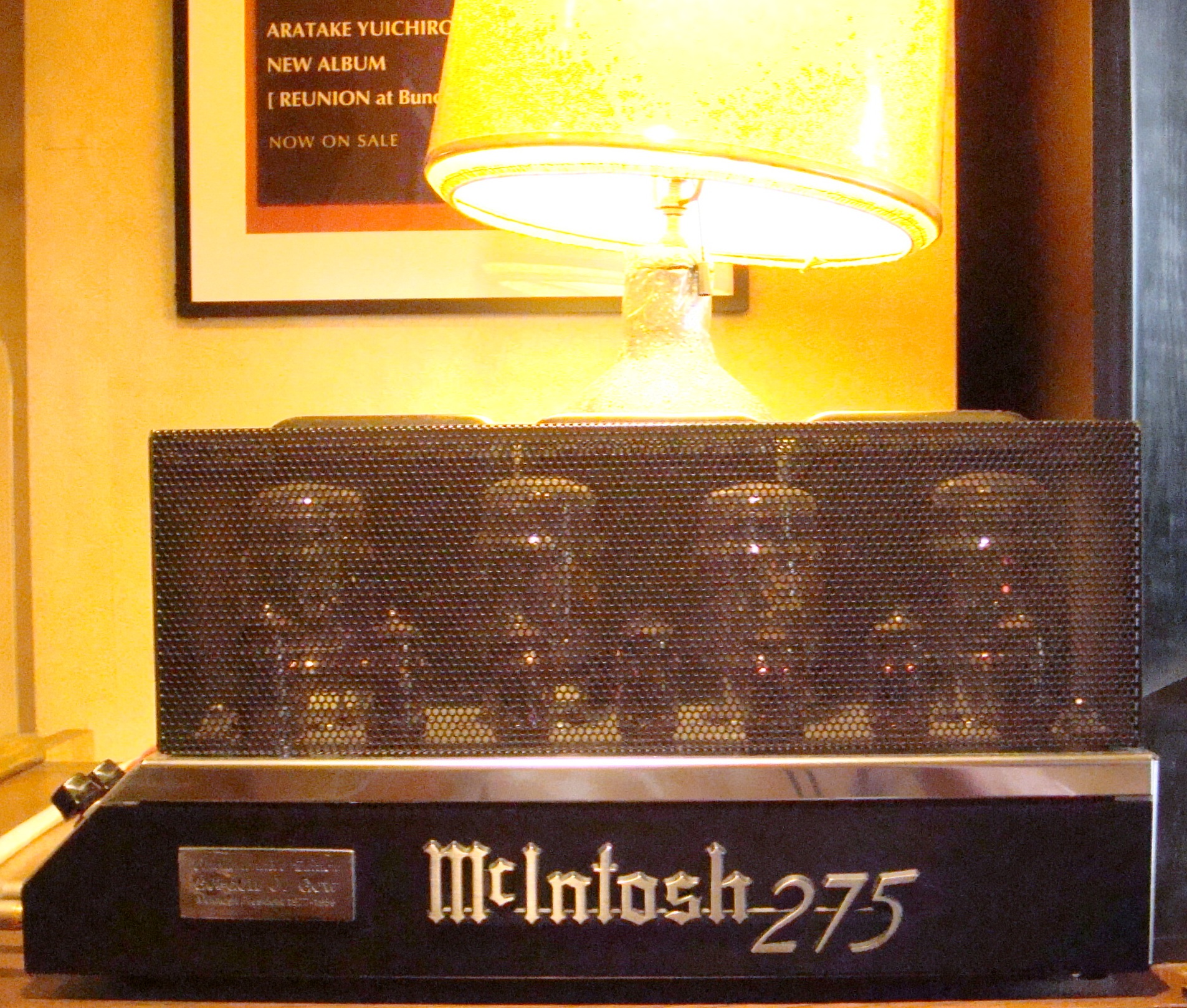 I'm given the best seat in the house, with the kind of courtesy I have always received in Japan, and have never received in the UK. They switch the system on. A record by the Dudley Moore Quartet goes on the turntable (I was not allowed close enough to photograph the deck properly) and it's the most fantastic music I have ever heard. For a few moments I even think about trying to find a copy to play at home. Everything takes some time to warm up, but while I'm eating my pork curry, it sounds as if the band are playing next to me in the room.
The only problem with this place is that it's a good 20 minute train ride outside of central Tokyo. Too far for some people. The owner of Ebisu's Bar Jam just laughed when I tried to convince him to meet me here for lunch. It is frustrating. I'd really like to plot here, sink a good few and test the system and test that 40,000 strong collection. But the school hours that currently define my day have so far prevented me from doing so.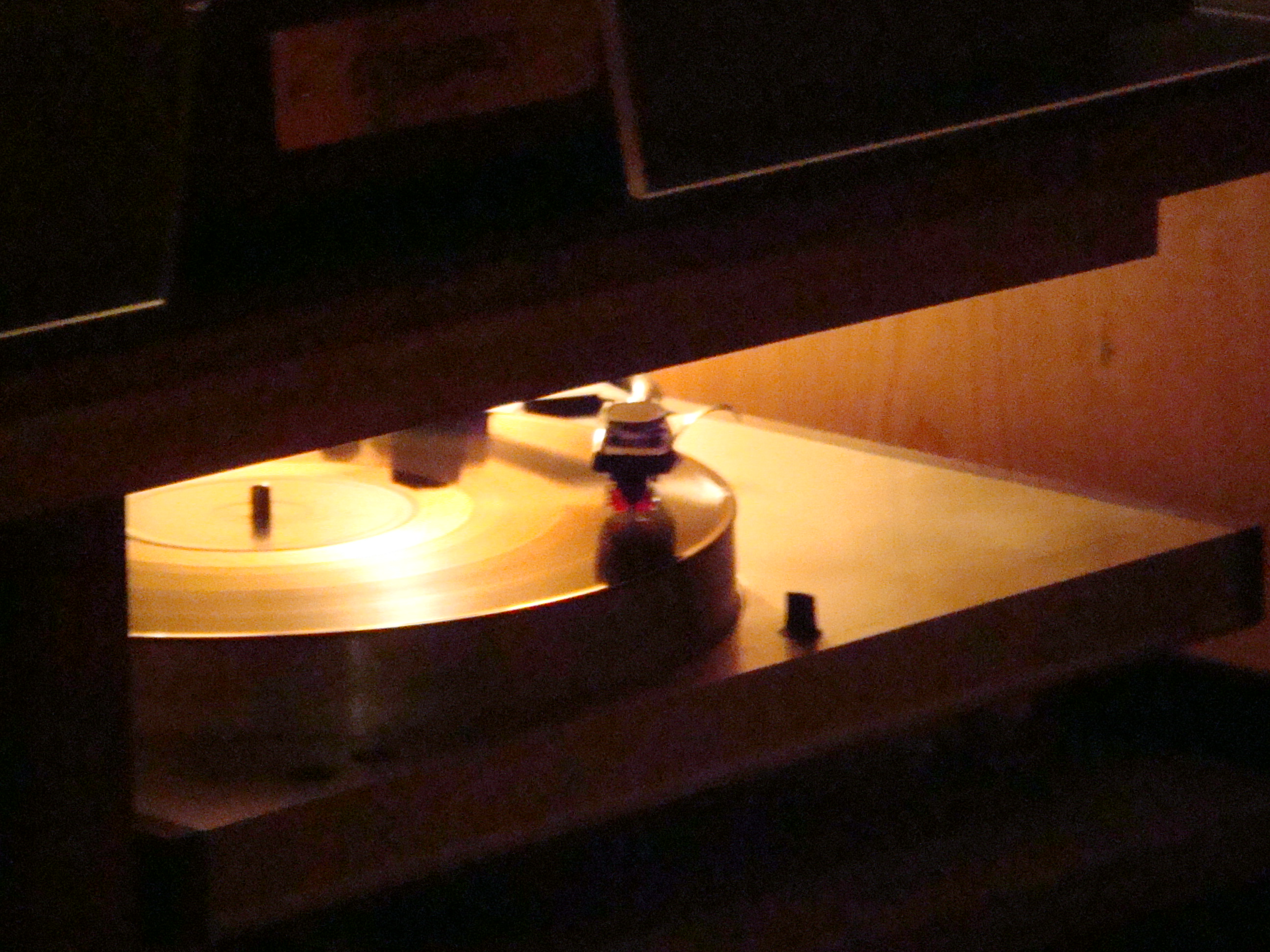 Visiting Bunca has further complications. The owner is bipolar and suffers from bouts of severe depression. Often leading to him barricading himself in his house, leaving his wife to open up the café. During these periods he will spotted making trips to buy more records. Spied stepping out of taxis weighed down with bags. Being something of a vinyl compulsive/obsessive myself, I wonder quietly if his record collection is a symptom or possible cause of his condition. 40,000 records filed and cross-referenced by alphabet, label and lead instrument. He knows where everything is.
Since the owner requires so much care, the café opens sporadically. You need to call first to make sure they're gonna open. And if so, for how long. Still I try to spread the word. And the place is a centre for young Japanese jazz musicians. Sometimes they are given the opportunity to play, but they have to be prepared for the voluble consequences of the owner's displeasure. If he deems it not to be "Jazz" then there will be trouble. Shouting and ejection are not unheard of.
No arguments here. This guy can play.
[audio:02-beautiful-love.mp3]Download