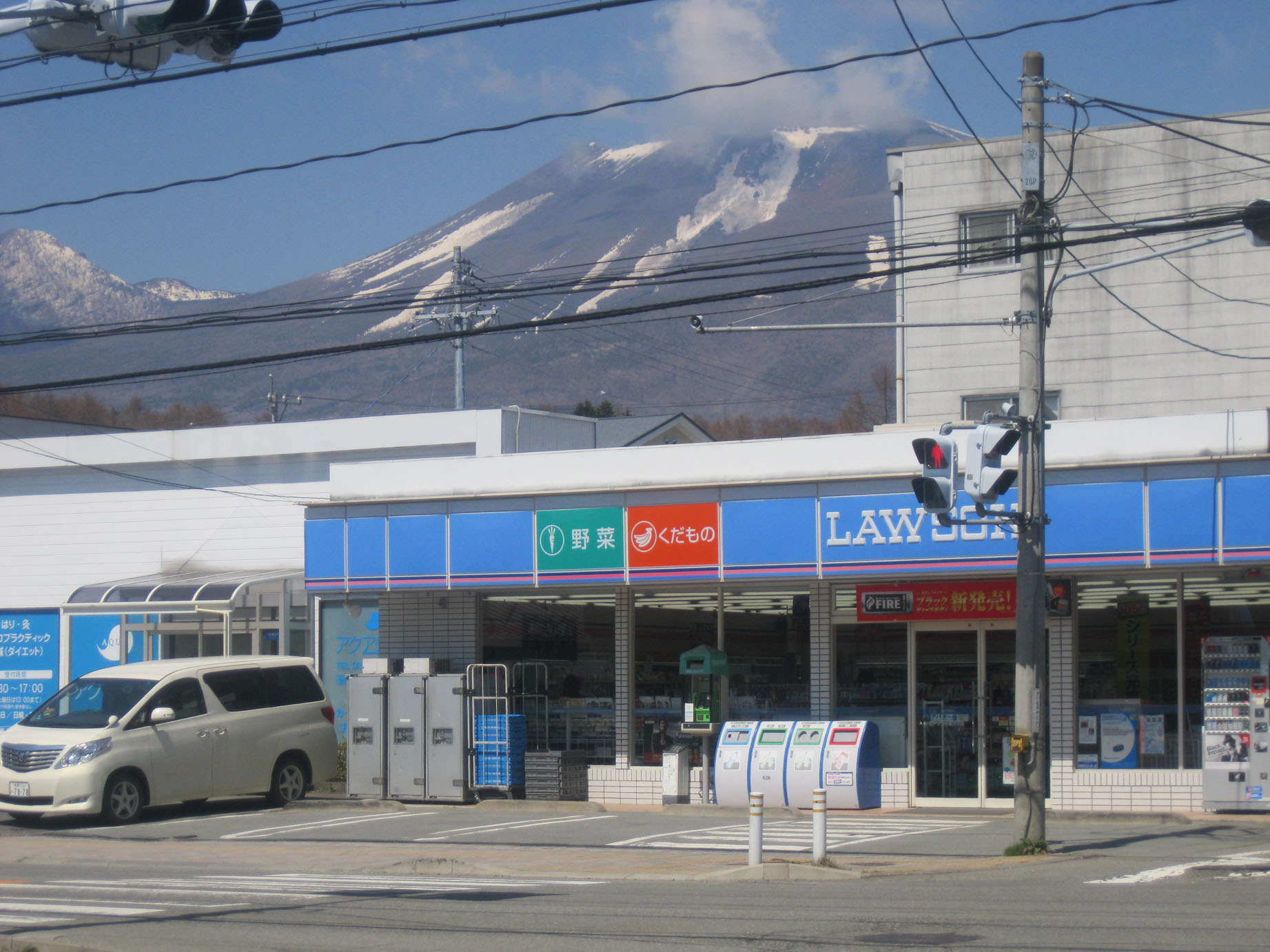 We arrived in Karuizawa to six feet of snow, and a tiny old house with no central heating or air con. Saved by a kerosene heater that mockingly sings 'Are You Lonesome Tonight' before it shuts down if you have it on longer than three hours. Kerosene's quick easy flame. Still, it's so cold I can taste the blood in my nose when I wake.
So cold, the water in the fish tank froze in the kitchen. 6 AM the fish was a silvered petal floating. At midday I watched in amazement as its tail flickered into life, as the water thawed.
The washing machine is a manual cold water only twin tub. One side washes, the other spins. The likes of which many people may never have seen but I can remember keenly from my childhood. It was my mother's burden. Mum would break it. Dad would fix it. Mum would break it. Dad would fix it. One step from a rock, a bar of soap and the stream that runs out back, with three kids, I was standing by the fucking thing all day until I discovered the launderette.
I hadn't been to a launderette since I was at university. Stoned in Leeds Hyde Park. Comforted by the warmth of the tumble-dryers. Hypnotised, dreaming of some Nick Kamen-esque lingerie meets boxer shorts liason. Never happened.
That place was broken old machines and inhabited mainly by the local drunks. This place is more like 'My Beautiful Launderette'. Spotlessly clean rows of washers and driers. Music, TV, magazines, coffee from Starbucks. Posters advertising classical concerts. But no champagne. No passionate embraces from Daniel Day-Lewis in a Benny-hat. Strangely enough, coincidences and all that, I'm sat there re-reading my copy of The Unbearable Lightness Of Being, wondering if I am Tereza, when I want to be Sabina.
Cutting firewood and burying last night`s ashes at 5:30 AM. I forget to complain. I am transfixed by the mountains. I guess once you've been here a while you might take them for granted. They are everywhere I look. I am surrounded by their wonder. At night the wind howls round the basin, while a murder of crows fill the daylight with their laughter. The sound of Hopeton Brown attempting to rid the world of the evil curse of the vampires. Mists unfold and the mountains disappear. Nothing on the horizon. It is as if everything apart from Nagakura has ceased to exist. The world ending at Lawson's.
I'm just popping out to get some milk. I may be some time.
[audio:12-tingusa.mp3]Download