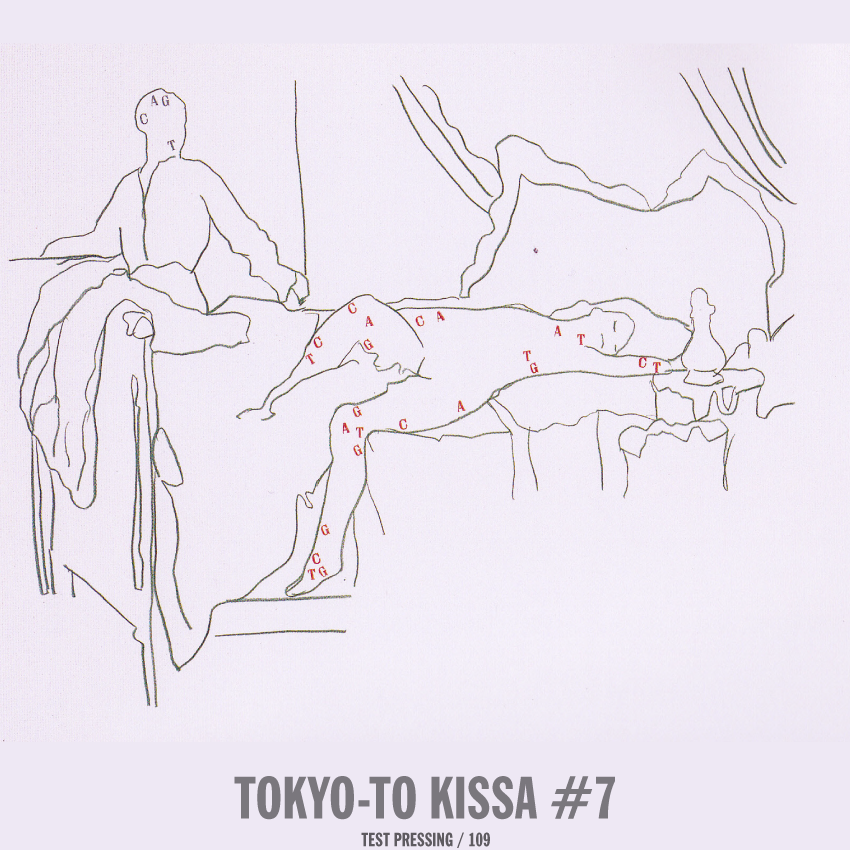 Sitting in a cold school playground. Neath a clear Autumn sky. Koyo in reds and browns. Pale yellows. Jealously watching my kids hot-foot it after girls. A game of "Taka Oni". Up the slide. Round the Jungle Jim. Old tires rolled for hula hoops. I fold my arms and pull my shoulders up around my ears. I try to remember the first time I fell in love.
Was it kiss-chase at primary school? Being dragged into the red-brick Girls' Toilets on Birchanger Road. The girl in the house opposite. Net curtains for wedding gowns. Or was it when Laura Johnson smiled?
Was it the girl I was too shy to kiss? Long weekends sat on my Chopper outside her house, waiting for her to appear. One long Saturday matinee spent frozen with fear.
Or was it the force of nature with the tattooed ankle in Corfu?
Was it a copy of Clara Bow's bob and Kohled eyes? All dressed in black with drawn on pout. The hardest body. Dark taffeta.
Was it the tom-boy who wouldn't take no for an answer til it was too late? A glimpse of hung-over white lingerie in a four poster bed. A glimpse of jade at the foot of her stairs.
Was it a bright red mouth. Or an overnight bag hidden under a restaurant table. My mock acquittals accompanied by a dramatic removal of glasses and flick of the fringe. So much passion there.
Was it the electricity when our lips touched on a Sunday morning after the Saturday night before. Heaven's promise. Then Sunday nights lonely crying. Red Stripe and The Wonder Years for company. What ever happened to Winnie? Whatever happened to Croydon's Kylie?
Was it a scrapbook? A faded beauty in 50s gear. Someone longing to be held but too used to rejection. Pressed so close to me in sleep that handprints accompany me to the shower.
Was it the green contacts and the flattery I felt? Or the impossibility of it?
Was it a shot at redemption? Or a means of escape? Something unbroken I felt compelled to break.
Or was I just too high?
Was it when my wife blushed? A goofy grin. Caught off guard as Badlands lit the ICA.
Or was it when I held my first son?
Was it with the act? Or just the idea?
Every night I dream of friends and lovers my life has left behind. These are happy dreams. Conversations, jokes and warmth. Not spectres and farewells. Love doesn't fade. It grows. I wish I could reach out and tell these people who shaped my life that their memory makes me smile the biggest smile. I wish I could hold them. Last night I kissed my grandmother. "Good night my love" she said and I opened my eyes lonely. Lonely for a moment, then my sons awake and the day once more is given purpose.
No-man: Days In The Trees (Reich)Scott Cossu: Purple MountainHaroumi Hosono: HoneymoonYusef Lateef: Plum BlossomElmore Judd: Otherly LoveAzimuth: Lina Da HorizonteLast Night: Cool WaterSteven Halpern: Play Of LightChapterhouse: Epsilon PhaseShinozaki Matasugu: From A DistanceMichael Lorrimer: RemembranzaShakti: Bridge Of SighsLes Negrettes Vertes – Face A La Mer (Massive Attack)Transglobal Underground: International Times (Haunted Dancehall)Arvo Part: Spiegel Im Spiegel
[audio:109-Tokyo-To-Kissa-7.mp3]Download