This is a good one for the weekend. Dompteur Mooner has been heavily involved in the Munich underground scene for over 15 years, with Club Le Bomb (an illegal club in an underground aqua power plant), Hart Of Noise, GMAM and his long running party / art project Zombocombo with Pollyester, Kitt Bang and DJ Kaput. He's probably best known to the pop charts worldwide for his co-writing of electro smash 'Kernkraft 400' which in his words 'now makes me chuckle'.
Dompteur has been a long-time fan of the North-Italian "Afro/Cosmic" wave in Munich which played an important role as the most northern point on the map for those parties. He has been collecting records from this scene for many years and in turn compiled the ELASTE compilations on Compost Records where the goal was to pull together the most outstanding tracks from the scene known as Cosmic Disco.
Quizzed on his goal as a DJ he answers…
"As a DJ I always play what I think is important and emotional, whilst trying to draw people into the music which has worked many times, but sometimes also does not. I am trying to be a DJ that tells a story. Who draws you into something you would probably not dance to, but, in the mix, it makes sense, and it makes you lose your sense or control of what is "cool" and what is not. What I play you might call Deep Disco."
This mix was recorded live at the Golden Bar of Haus der Kunst in Munich at the Sunday Sundowner in July.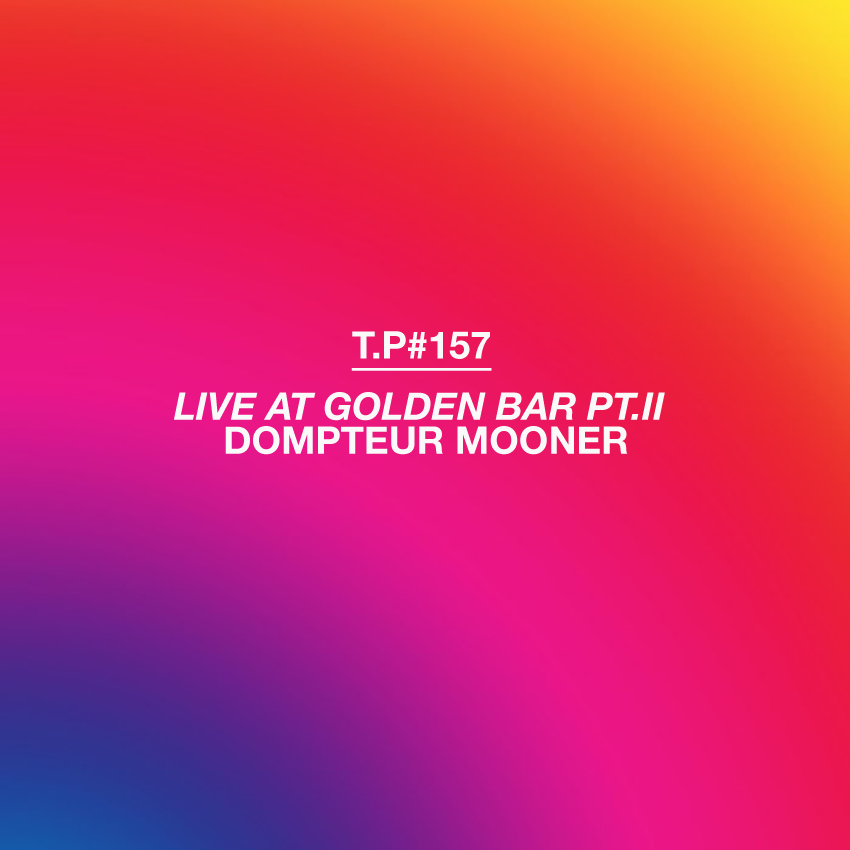 [audio:157_Live_At_Golden_Bar_Pt_II.mp3]Download