As Rodigan gets his well earned MBE for services to broadcasting I thought I'd run this little interview that I did for a website I was working on for Kiss a few years back.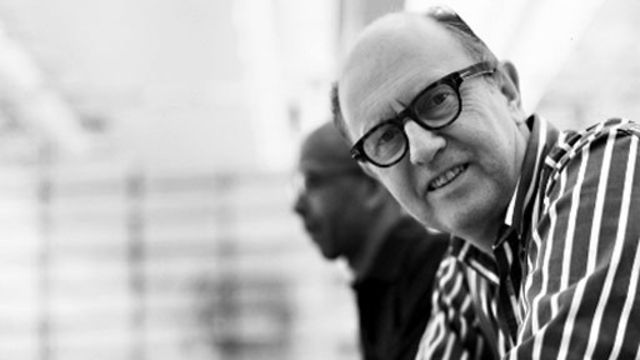 David Rodigan is an industry legend, period. For the last 30 years he's spread good, good reggae and dancehall to the masses, and since 1990 he's done so on Kiss. Here he talks dancefloor democracy, the history of Kiss, Perry Mason and why it's all about the guy in Hornchurch.
How did you get into music in the first place?
It was the 1960s, Ready Stay Go was the hit TV show, there was early ska music and I was a young mod. I heard Prince Buster's 'Ten Commandments' and 'Al Capone', two iconic recordings at that time, and I got hooked. What turned me on to that music was the rhythmic pressure and this crazy beat that was the wrong way round. It was so infectious.
Describe your style…
I will play anything from the hottest dubplate to something from the early 1960s – I believe you should play across the board and entertain most of the people.
What's the buzz of being a DJ?
I love it so much that I almost can't contain myself. It's been like that since I was a boy and playing my records in my bedroom. When I go on stage all I want do is share my love for the songs that I have in that box.
Tell us why 'that' moment happens between an audience and a DJ…
There's a chemistry when a group of people gather together and they have a common bond – that bond being music. And if I wasn't on the stage, I would be on the floor dancing to those records. Music has that ability to touch your soul – whether it's the lyric, the beat, the horns or the DJ chatting over it. When it strikes a chord, WOW, there it is.
You're an animated character – how come you introduce the records the way that you do?I believe that great songs should be put on a pedestal and appreciated as if they are works of art. In order for it to go on a pedestal it needs to be unveiled, so I will talk about a record. When the speech is made the song is played.
When did you join Kiss?
I joined in September 1990. Gordon Mac (Kiss founder) got in touch and said 'we've gone legal, will you come and join us?' So I did, and I did daytime radio for over 10 years. It was off the radar. The show was called 'The Lunchtime Boogaloo from 12 – 2' (laughs). I remember the launch party we did in Highbury Fields with LL Cool J, and we road-blocked north London. The playlist meetings were wild, with all these DJs wanting their tunes on the playlist. It was almost anarchy. It was great.
What's remained constant about Kiss over the years?
The passion. The cutting edge. We have specialist presenters that know what they are talking about so that means we're truly reflective of what is happening. This in turn can influence the daytime output where appropriate.
So the link from the specialist shows to the daytime shows is all about joining the dots…
Yes, it has to be all-embracing. I try to play tracks you can download five minutes later. I remember when I was a listener and I was infuriated by not being able to get songs that were playing on the radio. I think it's important to carry on playing the hits. When we as DJs are sick to death of playing a record that is generally when the public are starting to enjoy it. We have to remember the guy in Hornchurch with his radio locked. He is the one enjoying it.
And who can tire of this video. Legend.