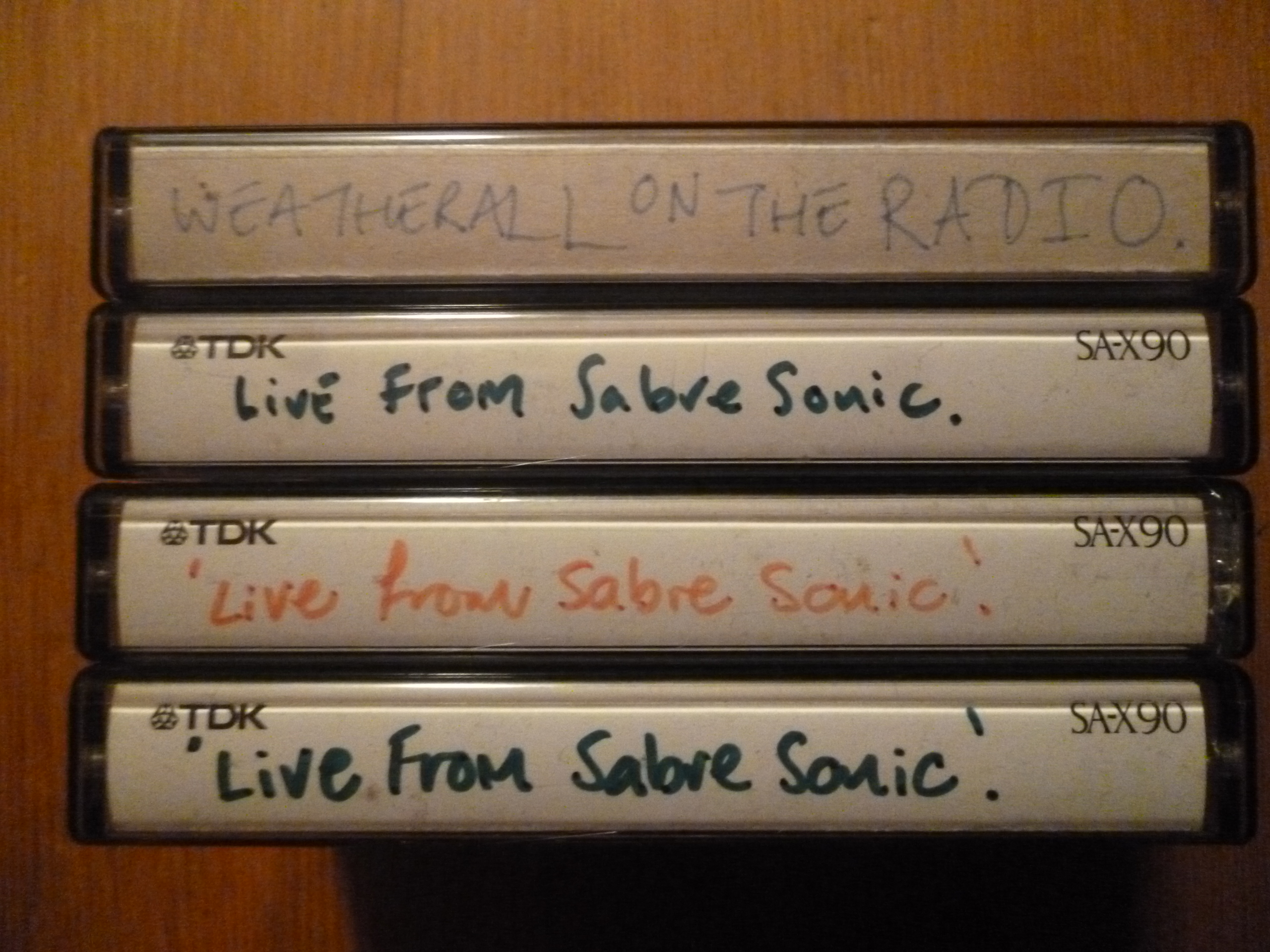 legacy . noun. something handed down by a predecessor
On the recent 6 Mix that they did together, Farley and Weatherall talk about the party planned to celebrate the 25th Anniversary of Shoom and the legacy of Shoom.
root . noun. the basic cause, source or origin
Weatherall says that he is happy to DJ at the event since the music he plays at A Love From Outer Space has its root in the music he played back then.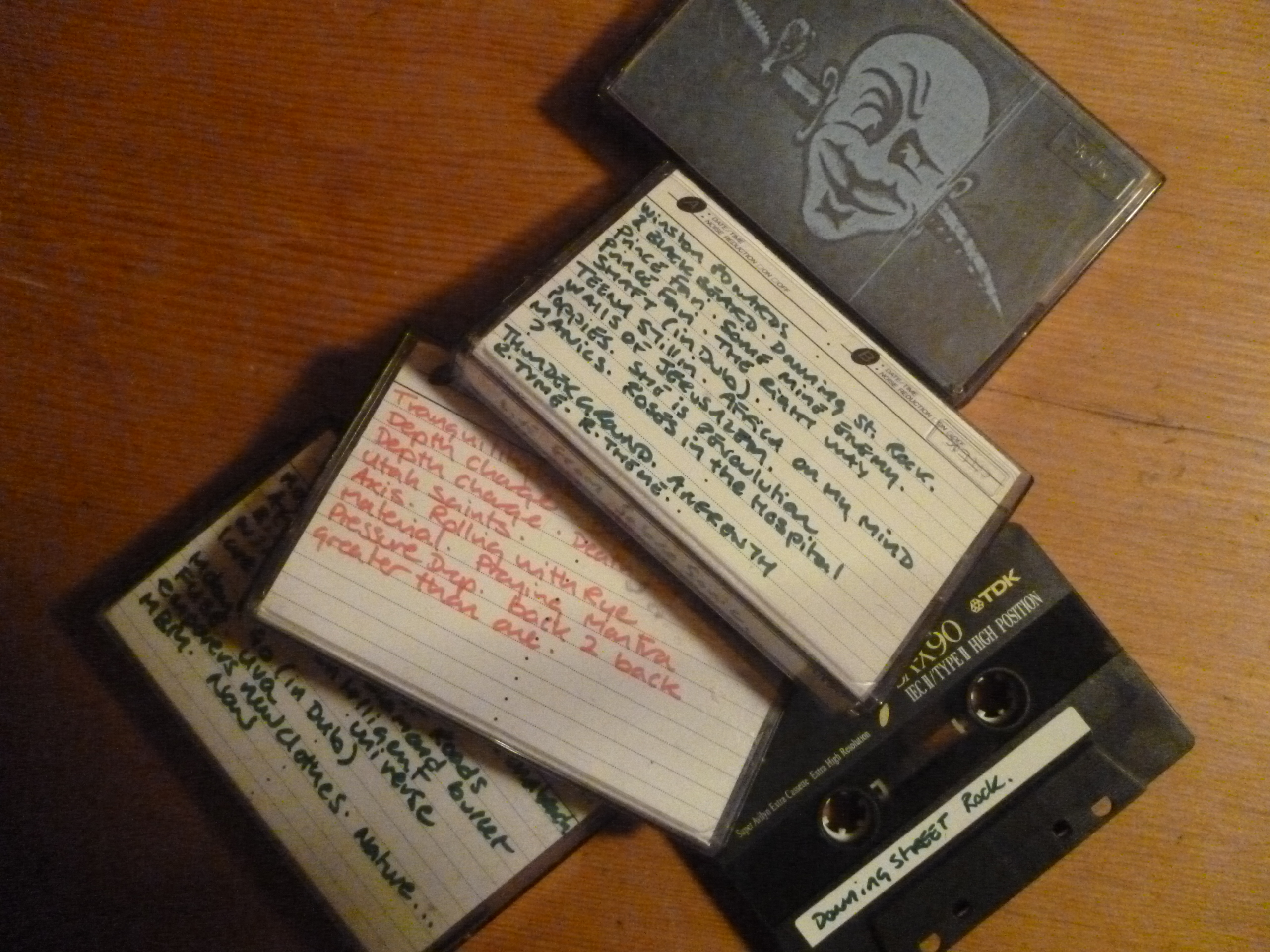 Hopefully these tapes of Andrew "giving it up" on Kiss 100, Wednesday nights 1 to 4 AM, for a month in 1994, will help to demonstrate that root. The recordings, pitched somewhere between the warm-up at Sabresonic and Weatherall`s hugely influential "Nine O`Clock Drop" compilation on Nuphonic, are certainly not Shoom, but some of the tracks are old favourites, and for someone who was a self-confessed Weatherall groupie for a good long while, I don`t think Andrew`s style and taste have changed at all. Though the records might have got a bit easier to mix, and the ecstatic flash of the cross-fade sadly consigned to the realm of legend. But then I might be a bit biased, since I can hear Brilliant and Airstream in something like Clement Meyer`s "Unconditional Unknown", and to me The Utah Saints don`t sound so different to Grinderman. Dub, Funk, guitar squalls, big fucking bass-lines, trippy electronics, and a touch of Post-Punk edginess. An energy stolen from Go-Go. The serendipitous genius of the enthusiastic amateur. New Order, of course. The Indie anorak meets Deep House. A place where they all collide.
For me, there is a personal legacy of a thousand nights journey into day. From Kazoo underneath Praed Street to Kinky Disco to Gosh to the Primal Scream gigs at Hammersmith Palais and Leicester Square. To Sabresonic. To Bloodsugar in Hoxton. Singing "Velocity Girl" to Bobby G at Dingwalls, discussing Chris & Cosey at Moist, and pestering Nina at Pure Sexy. From Edie Brickel bootlegs to epic floor-clearing remixes of The Love Corporation. From "Damaged" to Dr John to Yabby U, Mad Professor, Tenastillin. To the Aphex Twin. From Throbbing Gristle to Steve Jesse Bernstein to The Khromozones. From The Chilites to Balil. I definitely got an education.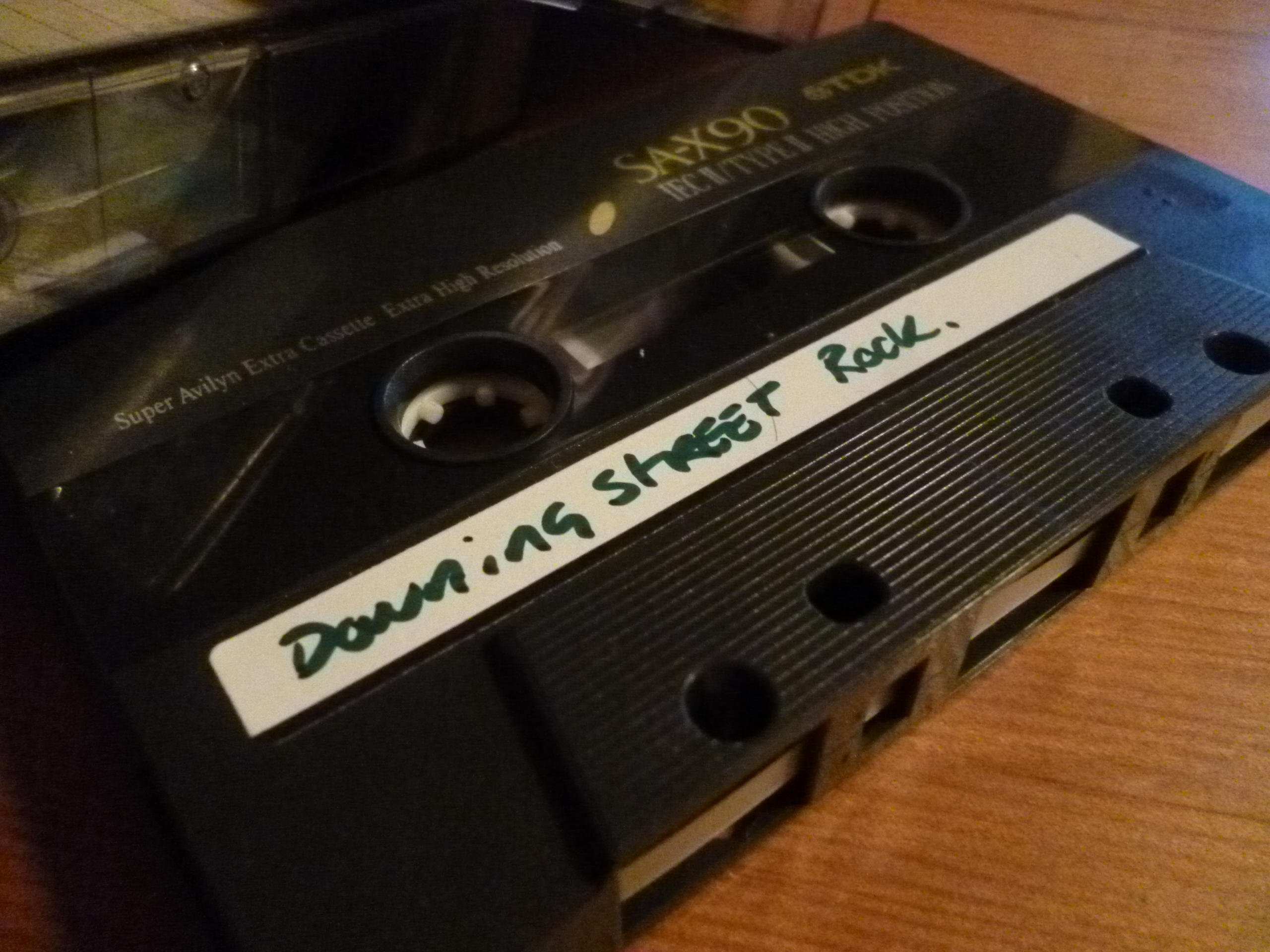 masterpiece . noun. a piece of work by a craftsman accepted as qualification for membership of a guild as an acknowledged master.
A given and long overdue, Weatherall`s "Masterpiece" is available now on Ministry Of Sound.
Andrew Weatherall On Kiss 100 / 1994 / Part 1[audio:01_Weatherall_On_ KISS_100_1.mp3]Download
Andrew Weatherall On Kiss 100 / 1994 / Part 2[audio:01_Weatherall_On_ KISS_100_2A.mp3]Download
Andrew Weatherall On Kiss 100 / 1994 / Part 3[audio:01_Weatherall_On_ KISS_100_2B.mp3]Download
Andrew Weatherall On Kiss 100 / 1994 / Part 4[audio:01_Weatherall_On_ KISS_100_4B.mp3]Download