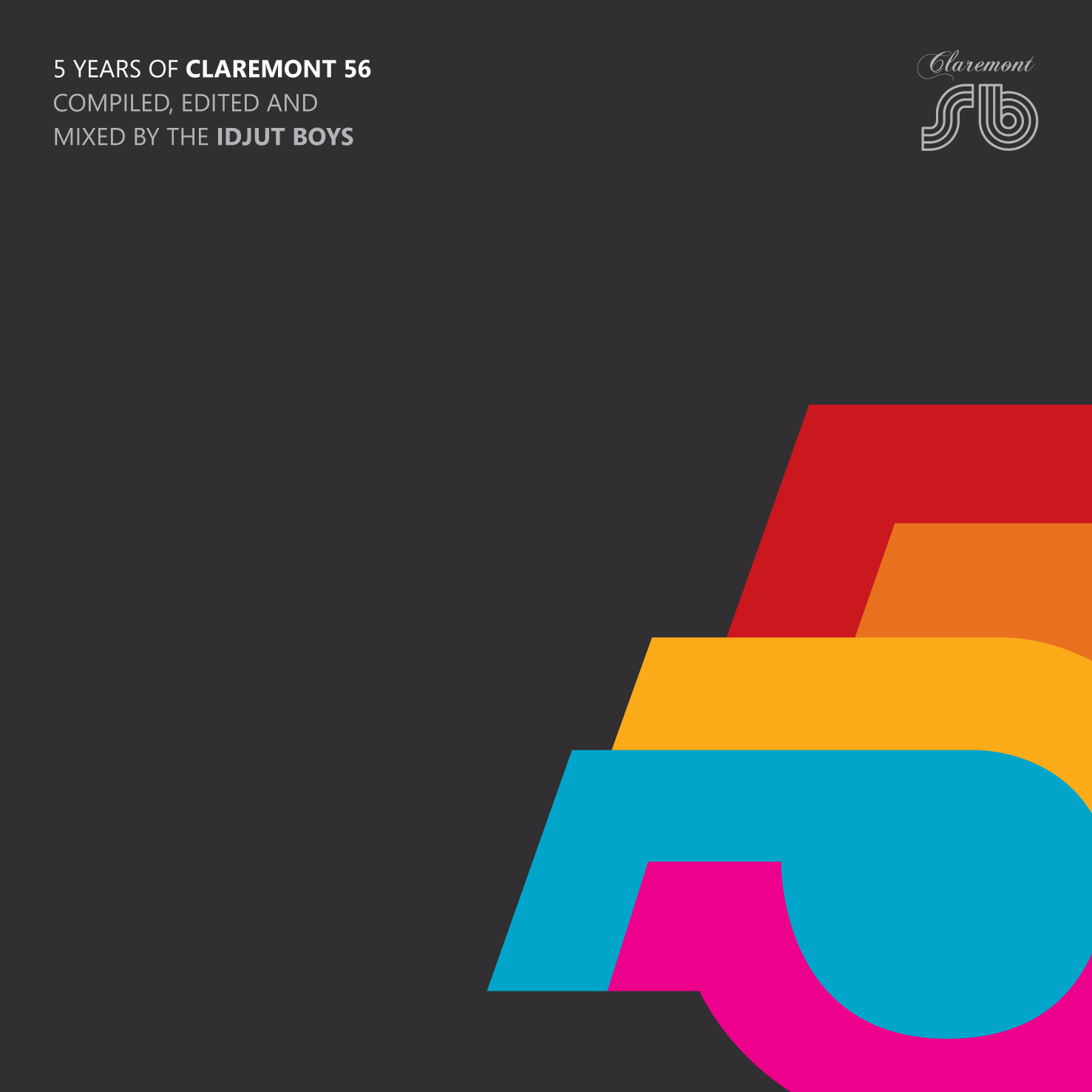 Where are you based?Holloway, North London. I grew up half an hour North of London, but I've lived here for 16 years now.
What is your first musical memory?Listening to the Beatles with my brother.
What was the first record you bought?Either going halves with my brother on Wham`s "Fantastic", or a 7″ of Duran Duran`s "New Moon On Monday".
What was the last record you bought?"Scribble Me This" by Dara.
This is a strange, certainly not obvious record. How did you discover it / hear it? And what do you like about it?I heard a clip on Juno and I immediately liked it. It doesn't do a lot, but I like the space in it and the vocal is killer.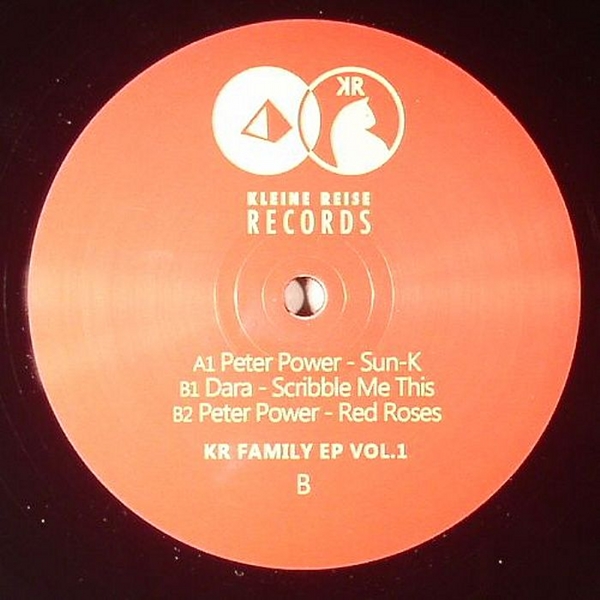 What inspired you to start DJing / making music / the label?Hard to say really, I just loved the scene and wanted to be at the heart of it.
How long have you been DJing / making music / running the label? 22 years.
I know you did Akwaaba in around 2000 with Steve Kotey. What else have you been involved in? Were you making music before this? Or did DJing come first?Steve Kotey and I started Akwaaba along with Tom Lee in 1996. That was my first music project. I was DJing before we started Akwaaba, with lots of residences warming up for people like Jeremy Healy and Alex P.
You`re on tour in Japan this week, do you DJ a lot, in the UK, States or Europe?I used to DJ much more than I do now but I was younger then! I focus more on production now but I still love to DJ and so pick the offers that I really want to do, rather than accepting everything that comes my way.
It`s hard to believe that Claremont 56 has only been going 5 years. Your stuff came out on Rong initially. How did you make that connection?Conrad Idjut introduced me to Ben Cook at Rong around 1997 and we instantly became friends. I had "Adventures in Bricket Wood" ready and Ben was up for releasing it. Rong then asked me to do an album for them and that`s how Claremont 56 was born.
How did you meet Conrad and Dan?I got to know the Idjut Boys through their Phreek parties at The Cross. I was a big fan of the early U-Star stuff.
How did you meet Steve Kotey?Steve and I lived close to each other around the St Albans area and because we had similar interests and mutual friends we just naturally met.
Bear funk and Claremont seem to have gone in quite different directions (Steve being well into obscure Euro Disco) are you still close?Steve has an international DJ career, 3 kids and about 5 labels to run so I don't think anybody gets to see him that much, but he's still a good friend of mine.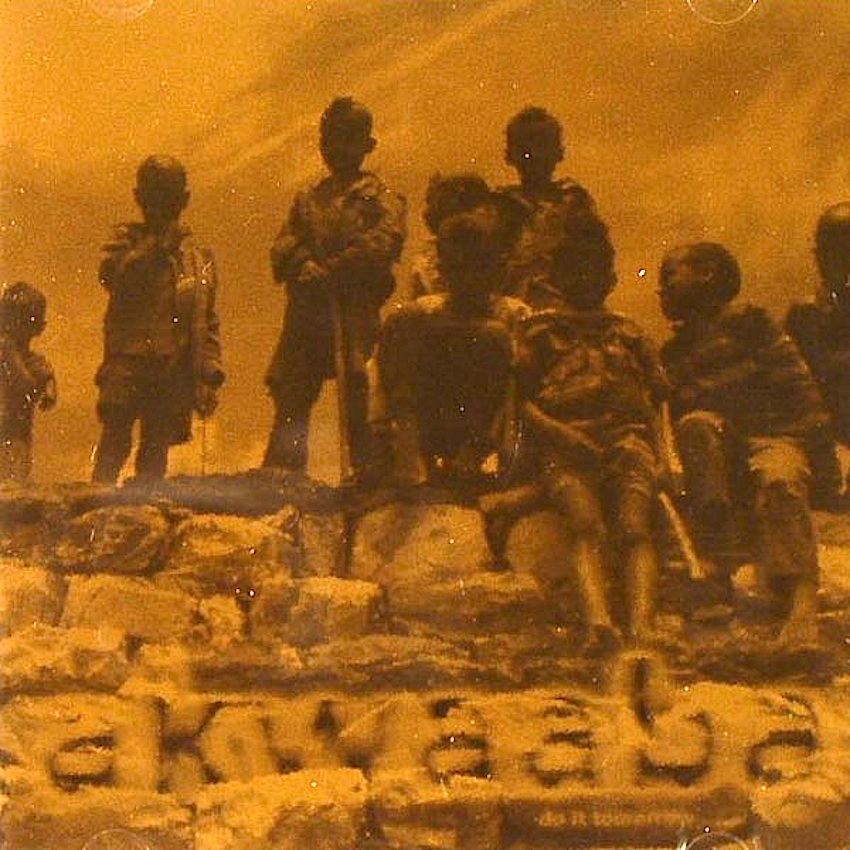 Where did you warm up for Jeremy Healy and Alex P? Can you remember what kind of stuff you were playing?Places like The Tudor Oaks in Baldock, Cafe de Paris, and I had a long time residency at somewhere called Woodside, which for the life of me I can't remember where it was. I played lots of things on Nervous, Nu Groove, Emotive, House Nation, Strictly Rhythm, etc.
What instruments did you play? What do you play now?Initially, I didn't really play any instruments but I now play bass & guitar and mess around keyboards, percussion, and drums. I've just got myself a cello so I`m looking forward to annoying my neighbours with that!
What`s the difference between Claremont 56 and Leng?I run Claremont 56 by myself, while Leng is run jointly with my friend Simon Purnell, who used to work at Nuphonic. Leng will eventually become a very different label to Claremont 56. We have a killer compilation by Psychemagik coming up next.
How would you describe your sound / the label`s sound?It's commonly described as Balearic so I'll go with that.
Which production / release / remix are you most proud of?Smith & Mudd "Hvala/Enos", "Shulme", "The Surveyor", Mudd & Ahmed Fakroun "Drago", and Paqua`s "The Visitor".
Any reasons for these selections?Sometimes after releasing a record a little bit will annoy me but it's too late to change it, with these tracks I wouldn't change a thing. I'm proud of all my releases but these ones jump out at me.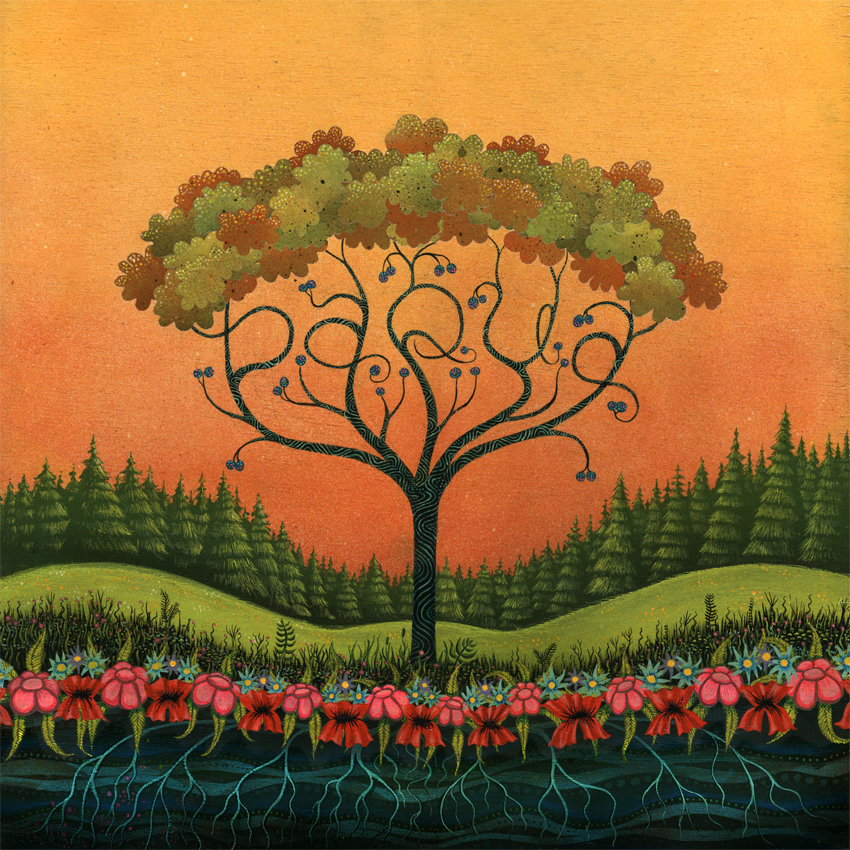 Which production / release / remix would you most like to have done?On my label, any of the Holger tracks.
How did you hook up with Holger, and how much stuff is there still to be released? Is he still making new music?I saw Holger perform at the Roundhouse and he played a version of "Ode to Perfume" that I`d never heard before. I emailed him and we ended up releasing it on a 10″. Slowly over time the trust built up and he invited Ben and I over. He's an incredible man. We still have two 12s of remixes of his old stuff to come out and we're working on the Bison album together. He still has lots of new music to release, maybe 3 albums worth, which we will hopefully be releasing soon.
Any artists you would like to get for Claremont 56?I'd like an album from the Idjut Boys, and also Lexx and Cos/Mes.
What are your favourite places to play / hang out in?I love the "3 Kings" in Clerkenwell, "St Johns" on Junction Road and the "Coronet" in Holloway.
What is your favourite place outside of a bar / club / record shop?I like running, so running around London makes me happy.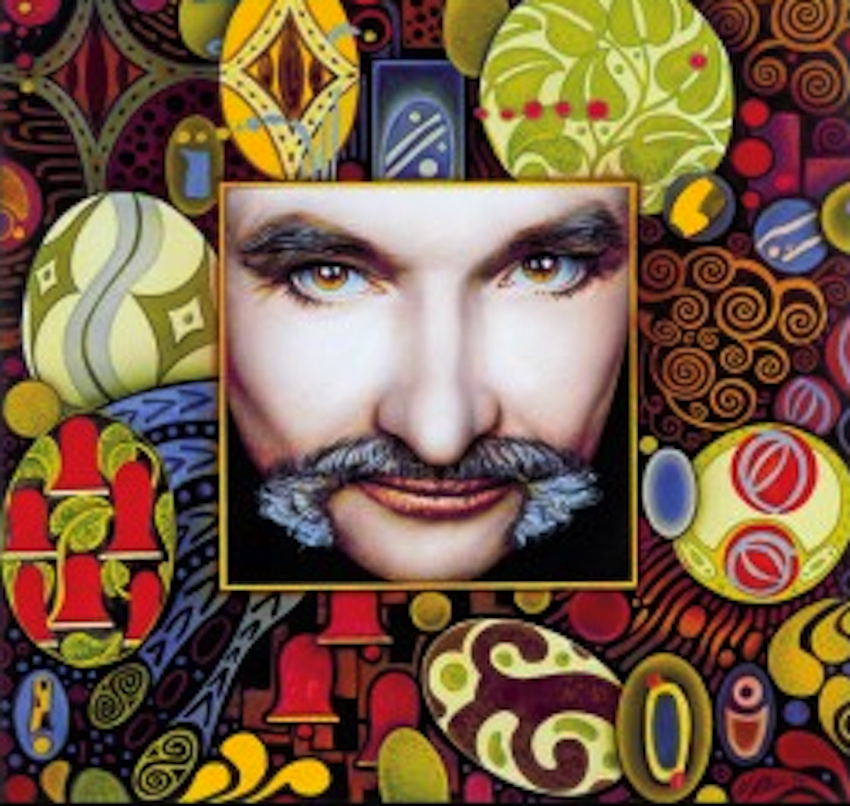 Do you see yourself as part of any scene?Not one in particular, but I feel a part of something that's happening in London.
Who else would you include in this "happening"? Do you see this extended "globally"? Who`s doing stuff that you think is comparable to Claremont?Globally, in Norway you have Terje, Thomas, Hans and Blackbelt. Prins` label is just getting better and better. In NYC you have Andrew`s amazing ESP Institute, Japan has Ene, Germany Running Back, the UK Is It Balearic? and there's many more. I think it's a good time for music & labels.
Who does your artwork?Me and I commission covers from artists such as Mark Warrington who did the amazing Paqua cover.
Claremont`s art work has always been great but the Paqua and Fursatl are really special. How did you become aware of Mark`s work?I met Mark through partying but didn't realise that he painted for about 2 years. One day it just came up in a conversation and he gave me the details of his blog. I think his work is incredible. A visual identity for Claremont 56 is very important to me and running the label gives me a chance to use my design skills with no rules from a client, which is sometimes daunting.
Which artists are you currently working with?Holger Czukay, U-She, Sal P, Bing Ji Ling, Ben Smith, Kevin Pollard, Patrick Dawes, Alex Searle.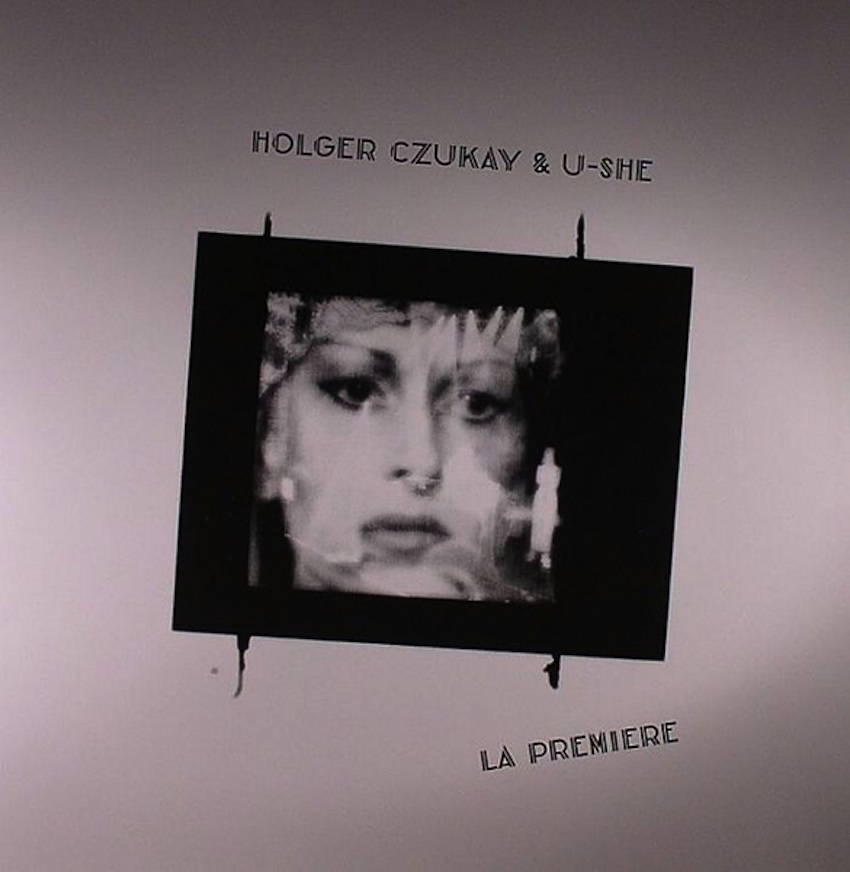 Who would you most like to work with and why?Bill Withers or David Byrne. Withers` "Live At Carnegie Hall" is my favourite album of all time and his voice is up there with the best of them for me. David Byrne has been involved in so many amazing records and I'd love to do something with him.
Does playing and making music pay the rent?Plus a wee bit of design, yes.
What sites, if any, do you regularly check on-line?This is quite a nice site: Reasons For Optimism
What was the last book you read and what is your favourite book?Bill Bryson`s "A Walk In The woods", but my favourite books are "Papillon", Louis de Bernieres` Latin American trilogy and Gabriel Garcia Marquez`s "One Hundred Years Of Solitude".
What was the last film you saw and what is your favourite film?"God Bless America" and my favourite films is "The Goonies".
What is your favourite piece of music? If that`s too difficult, what`s your current favourite piece of music?Current favourite is Dara`s "Scribble "Me This" (see above).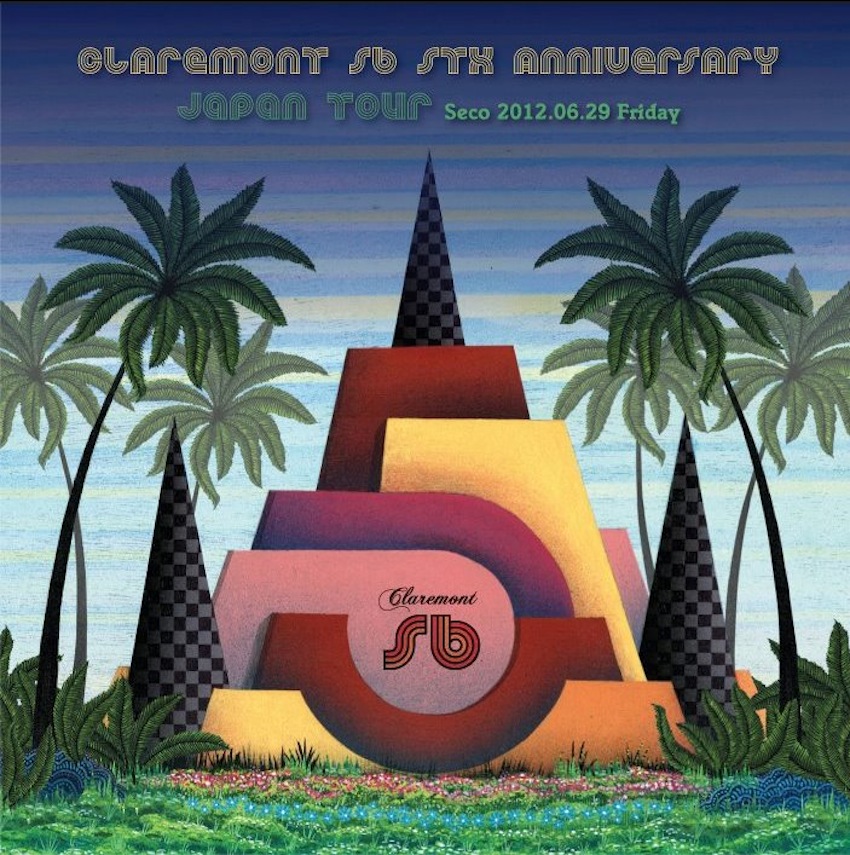 Paul's Japan dates are Friday 29/6 Seco Tokyo, Saturday 30/6 Club JBs Nagoya, Thursday 5/7 Jicoo Floating Lounge (boat party) Tokyo, Fri 6/7 Aoyama Tunnel 1st Anniversary Weekend party Tokyo, Sat 7/7 Club Brilliant Takamatsu (Shikoku).