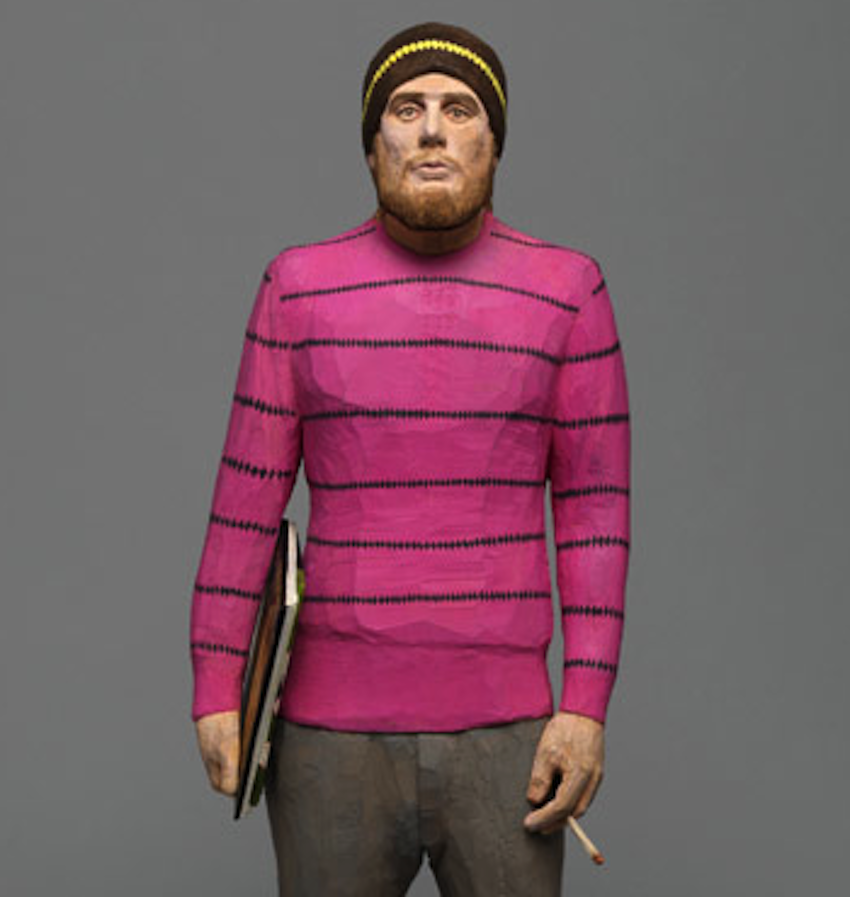 Where are you based?London, UK, but my hometown is Clermont-Ferrand, deep in France's Massif Central.
What brought you to the UK? Do you miss France?I'd just spent a year in NYC and couldn't see myself back in France at that time. I was really hungry for culture in general and club culture in general, and there is none of that in Paris. I do miss France for the food, the outdoors and of course my family, but then again it's only a couple hours away so it's not that bad.
What is your first musical memory?My Dad's tape compilations on the car journeys going on holiday,including the best of Renaud, Antoine (popular French singers), and one Brazilian tape featuring Toquinho e Vinicius` "A Tonga Da Mironga Do Kabuletê".
You play a fair amount of Brazilian music in your sets, do you think this is influenced by your childhood memories?Very likely indeed, my dad has always been into his Latin grooves, mostly Cuban, but also Brazilian. My brother and I grew up on these tapes and it's only recently I managed to put some names on all those distant melodies.
What was the first record you bought?A cassette tape, probably AC/DC, "Back In Black".
Did you go through a Metal phase? Any of those records you still play out?I did, late 80s, beginning of 90s, mostly to follow my mates. This culminated with a monster Metallica gig at Vincennes circa 1992. Ouch. Then I switched to indie rock and French hip-hop somehow. Though I still respect the metal fans, I doubt I would ever feel the need to listen to the music anymore, let alone play it out.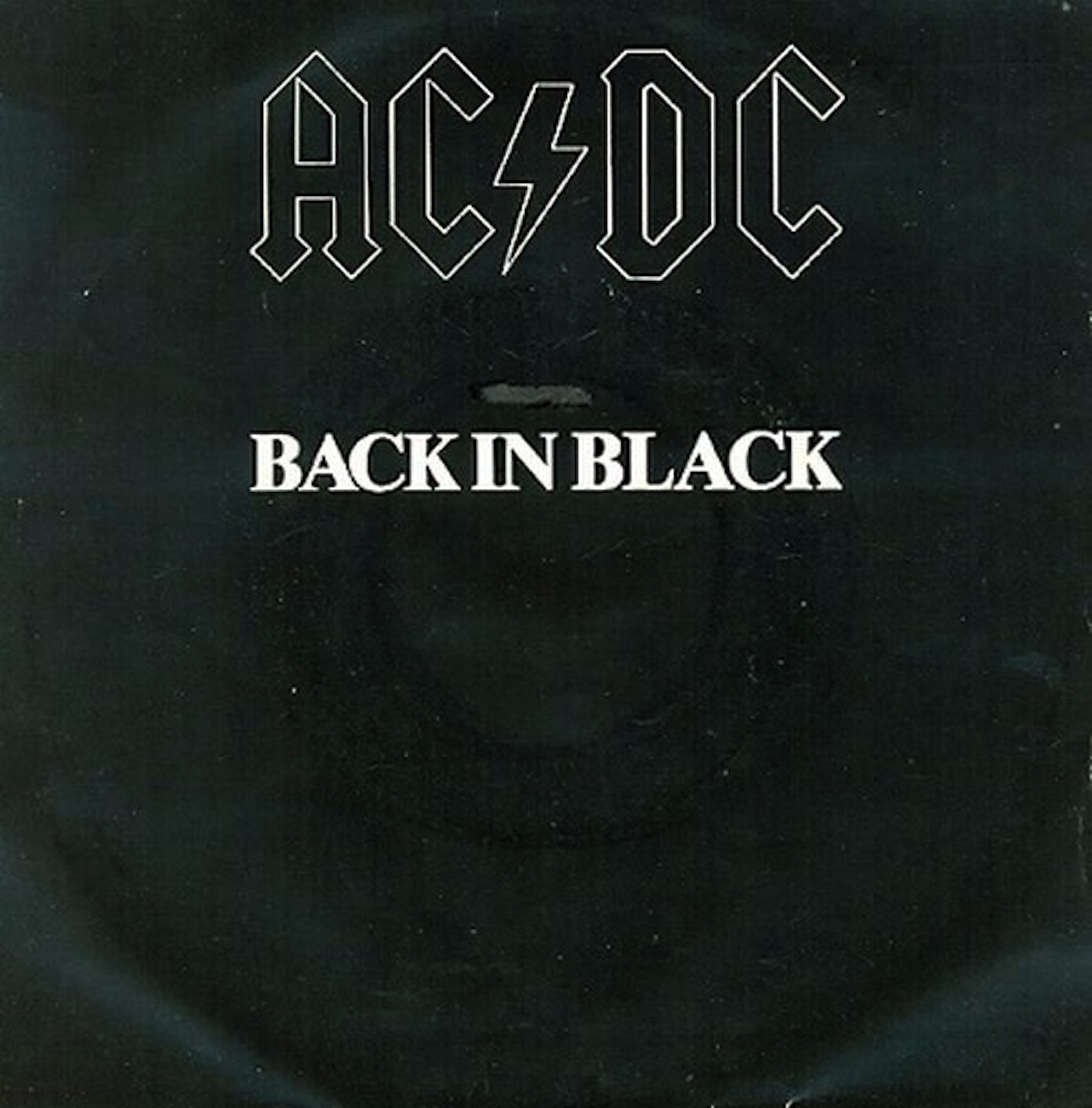 What was the last record you bought?The Dream To Science reissue on Rush Hour.
What inspired you to start DJing?Working on a campus radio in the early 90s.
Which campus? What were you studying? What kind of music were you playing on the radio?Radio Campus Clermont-Ferrand, where I did a BA in Sports Science and another one in English and American literature. On the radio I was the main guy taking care of what we called "black music", so was playing a lot of Hip-Hop and Reggae, and also some Soul, Funk and world music. That was a great education and I got lots of freebies from it.
How long have you been DJing?Roughly 20 years.
How would you describe your sound?Psychedelic Soul music of many colours.
What happened to "organic"?It's all organic. Even if it's not…the feeling is.
Do you make music?Only dabbling so far. I`m not a musician by any means, I can only play a few chords on a keyboard. Just enough to understand how music works, and hopefully to get on the case in the future, when I stop racing triathlons that is.
What are your favourite places to play / hang out in?Wherever I'm hosting the party from the balloons to the sound to the music, or wherever people strive to create something special. New Empowering Church and Plastic People in London, Lighthouse Records in Tokyo.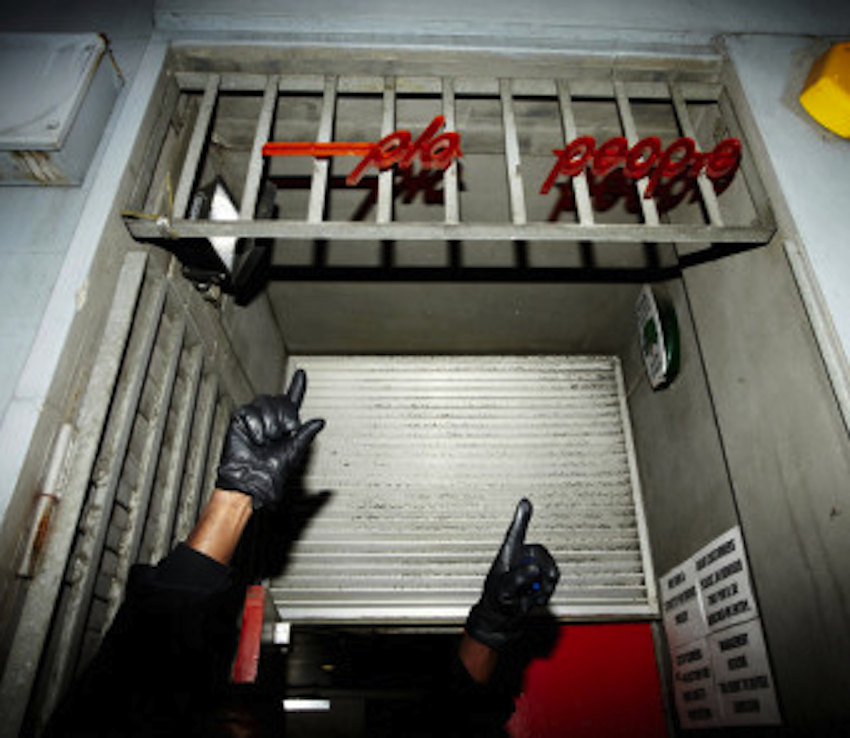 Can you talk a bit more about your experiences at Plastic People? When we met, to me, this sounded as if it became your kind of "church" at one point.I moved in London towards the end of 2000 and somehow landed in Plastic People for NYE that year. This was pretty much a regular "Balance" night with Abdul Forsyth aka Ade hosting the evening. I was blown away by the eclecticism of the music selection, the sound system of course and the family vibe. For at least the next 4 or 5 years a whole bunch of us would go there religiously every Saturday night, before usually carrying on at mine / ours till the morning. This was like a 2nd home really. I even got married there! Ade had created this club to be able to play his records to kindred spirits. Money was never really in the equation, it was pure love. Records like K Frimpong, Black Renaissance, Young Holt Unlimited, Jay Dee, Joyce, Tom Scott`s "Today", Funkanova, Life On Mars, Mos Def, Nora Dean`s "Angie La La", "Dancing In Outta Space", "Roots Revisited" by Theo Parrish, etc will forever remind me of that room. Ade has been a massive influence on me, not only through his records, but also the way he played them. Herbie Hancock next to Metro Area next to Hi-Tek next to Jorge Ben for instance. Very different flow from any other DJ. He was striving to always surprise the dancers. Not someone who would take you on a journey. I like that, even it can be a bit disorientating. David Mancuso is obviously my other main influence, for his passion, his ethos and the love. Dancing to D Train's "Keep On" at the Loft is has to be the #1 pleasure in life.
Is Ade still DJing?Ade has pretty much left the scene and only plays the occasional, unannounced, one off at PP. He might be back at some point though.
What is your favourite place outside of a bar / club / record shop?The so-called Garden of Eden at the end of the Haleakala trail in Kauai, Hawaii.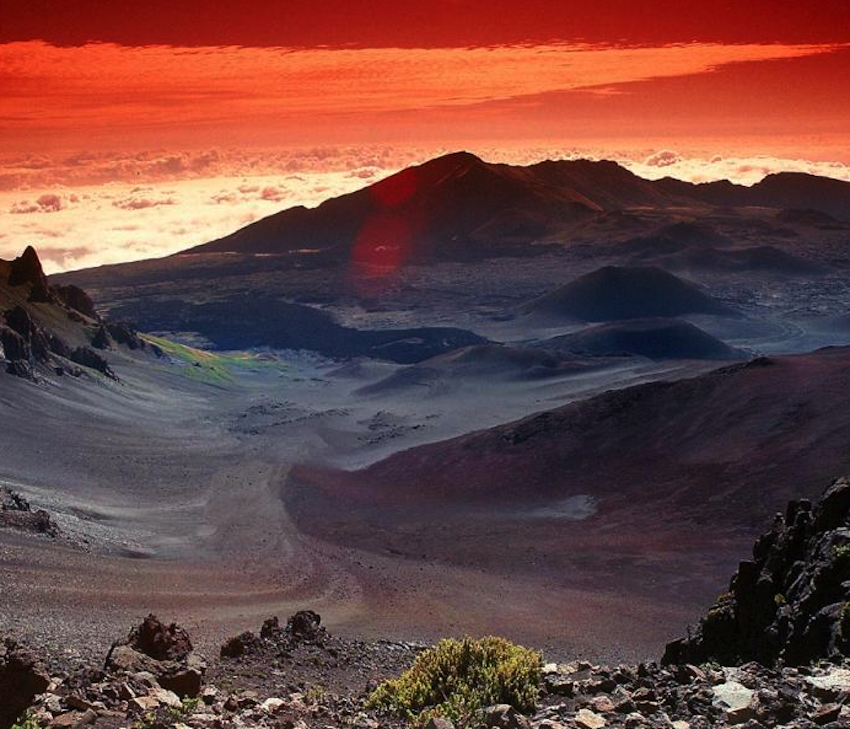 Do you travel a lot? This is a leading question, as I would really like to mention the triathlon and Iron Man competitions, as I think this is really interesting. I would for example be really interested how you got started competing? Do you have sponsporship?I always loved traveling and have done a lot of it since I got back to competing seriously 5 years ago. I used to run at national level in my early 20s, but one injury too many stopped my career in 1999. I pretty much spent the next 7-8 years partying non-stop but got to a point where I needed to feel healthy again. I tried a triathlon in 2007 and was hooked instantly. Since then I have represented France as an elite in cross triathlon, and have been racing as a pro on the ironman/half ironman circuit. I am sponsored by Cannondale, for the bikes, and Vivo Barefoot for the shoes. This whole triathlon thing a bit crazy, it take about 15-20hours of weekly training. You`ve got to love it. I can't really explain why I'm doing this. Part of it is to reach my own limits. I like the feeling of being fit and fast, but otherwise why? One sure thing is I am a bit of an alien in both worlds, which I kinda like.
Do you see yourself as part of any scene?On the edges of the tropical, cosmic and disco brigades.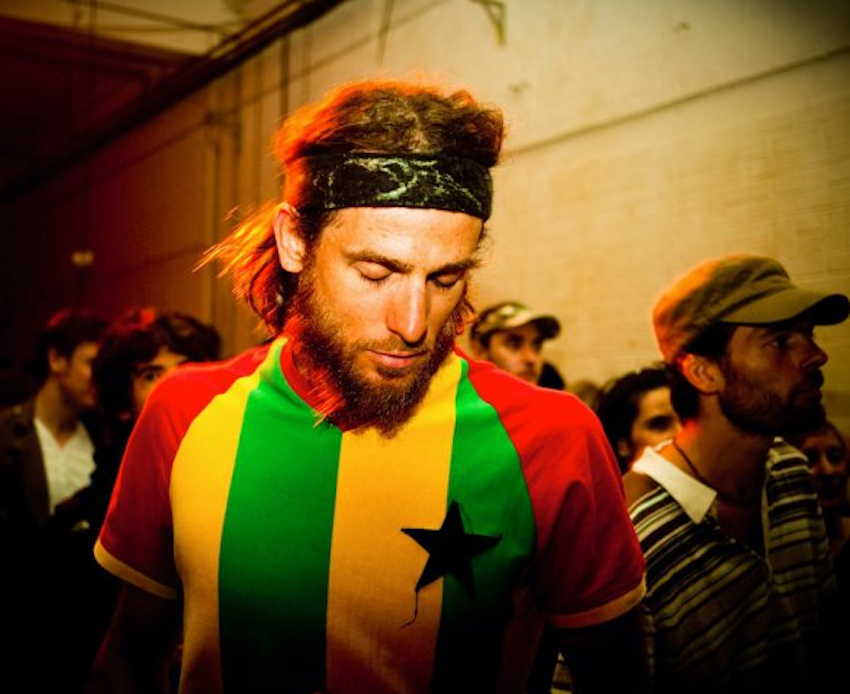 Could you tell me more about Voices and Beauty & The Beat, how they started, and the current situation. I know had the current situation with BTB and Voices completely the wrong way round. What is your involvement with the Lucky Cloud parties?I started the Voices collective with my friends DJ Alex and John Ramar back in late 2002. We've hosted parties all over London, Lifthouse, Hoxton Pimps, and especially Plastic People on Fridays. Pretty much all our guests were part of our extended family. Joel Martin, Gerry Rooney, Daniel Wang, Victor Rosado, Mark 7, Eric Duncan, Sean P and much more. No music policy as such, lots of Disco, Deep House, Techno, Balearic, Dub. The party has been pretty much on hold since John left for Indonesia, but we still have a dedicated sound-system that we love to bring out for one-off parties.
Beauty & The Beat came about in 2005. It is myself, Cyril and Jeremy Gilbert. The blueprint is the Loft, as in playing psychedelic dance music on an audiophile sound-system, but it is not as regimented. We use the same Klipshorns but we also do use a mixer, an E&S, for instance. We spent a year doing parties in a gallery behind Waterloo station. Acid was king in those days. Sweat was dripping from the ceiling onto Art Blakey records, that kinda vibe. We then moved East, Bar 512, Boys Club and now New Empowering Church for the last couple years. The party has grown organically. We've never done any flyer/promotion for it, only word of mouth. Friends and friends of friends. It is a total labour of love. We carry the sound system every time before and after the party. Van action business. People can usually tell instantly that the party is special. We have a very dedicated crowd as well as some new faces every time. Gilles P. even turned up earlier this year and mentioned us on his show. The word is out!
We are all part of the Lucky Cloud collective and as such have put on the Journey Through The Light parties with David Mancuso for 7 years now. Really this is the blueprint of everything I do.
Who is your favourite artist (non-musical)?Werner Herzog.
Why?He is able to tackle any apparently random subject and make it his own. From "Aguirre the Wrath of God" to "Encounters at the End of the World" to "The Cave Of Forgotten Dreams", this is all pure Herzog. Haunting, sublime and mysterious. And seriously hilarious. He even attempted to film the eruption of a volcano, the Soufriere in Guadeloupe, which I have climbed many times.
Does playing music pay the rent?No.
What sites, if any, do you regularly check on-line?DJ History.
What was the last book you read?"Ce Qu'Aimer Veut Dire" by Mathieu Lindon. My favourite book is "Angels on a Needle's' Pin" by Iouri Droujnikov.
What was the last film you saw?The Turin Horse by Bela Tarr, and my favourite film is Wong-Kar-Wai`s "Chungking Express".
Is this the one with the thing about "California Dreaming"? If so it also inspired my own thing about the song and California as a dream of possibility rather than a place.Yep California Dreaming indeed. The song is being played repeatedly throughout the movie and represents the longing to escape. I've watched this movie countless times, and even wrote a review of it that got me into the jury of the International Festival of Short Films in Clermont-Ferrand.
What is your favourite piece of music?Byron Morris & Unity`s "Reunion". A current favourite would be Womack & Womack`s "My Dear (The Letter)".
"Kitty Bley" is an all time favouite of mine, the first release on acid jazz. It regularly gets pulled out at 5 AM when I`ve had a little too much to drink and I`m feeling self-indulgent. It`s pretty much always in the box."Reunion" is a masterpiece. "Sit down and relax while we blow through your mind". Enough said.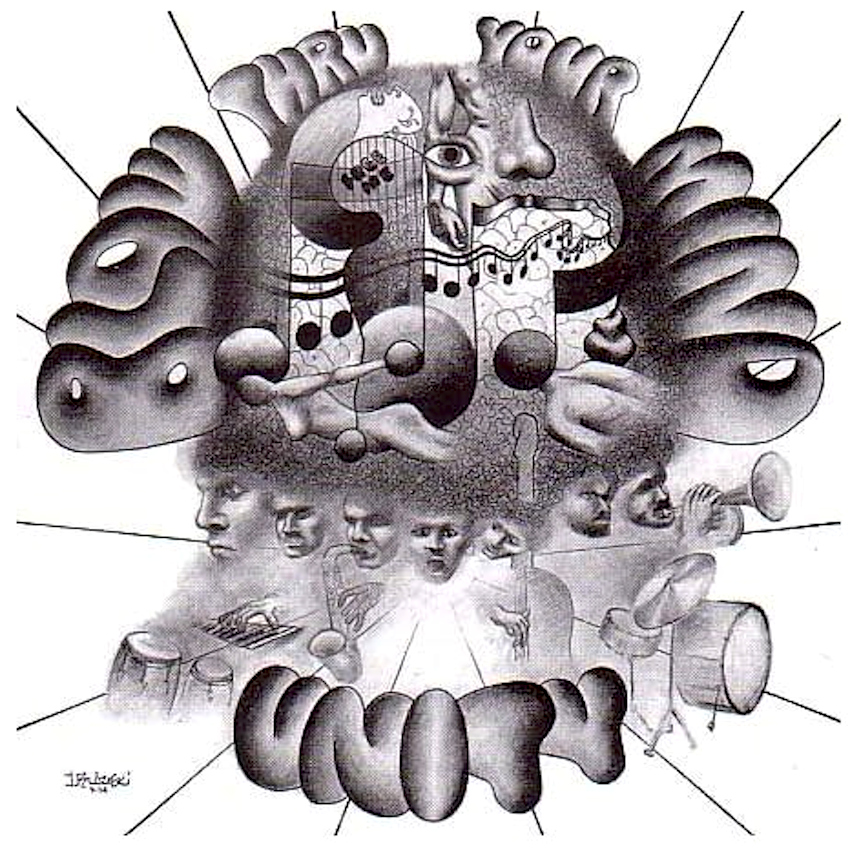 Cedric will be the very special guest of The Remedy, this coming Saturday (07 / 07 / 2012). Local FM (8 – 9 PM Japanese Time) – Midday in the UK (1 PM in Europe) – on Karuizawa FM – to stream you need to click on web radio – then chose the first option – インタ-ネトdeラジオ – the shows are archived on Samurai.FM the following week here and you can find the Facebook page here.