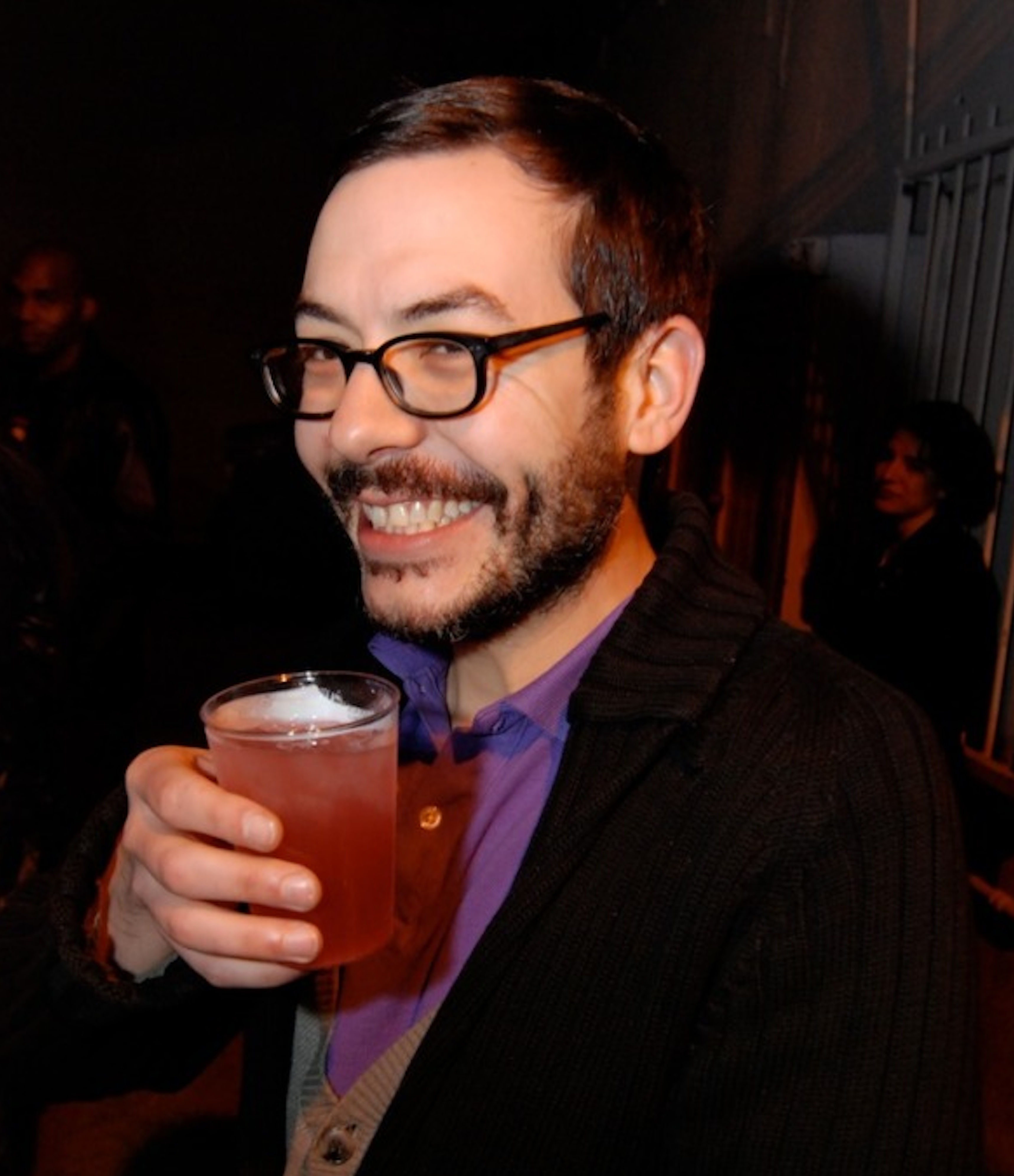 Where are you based?Los Angeles. The home of American apparel & tortilla chips with salsa.
Is this your home town? No. I'm from Milwaukee, WI. A 90 minute drive north of Chicago.
What is your first musical memory?"Flying High Again". Ozzy with Randy Rhodes. "Back On The Chain Gang". The Pretenders. I'd bet that I probably heard "Box Of Rain by The Grateful Dead or "Heart Of Gold by Neil young first, but the first two mentioned stand out the most.
Who was the Grateful Dead / Neil Young fan in your family?My parents were hippies. It was mandated all hippy folk had to play those songs.
What was the first record you bought?A Rolling Stones 7″, "She`s So Cold" b/w "Emotional Rescue".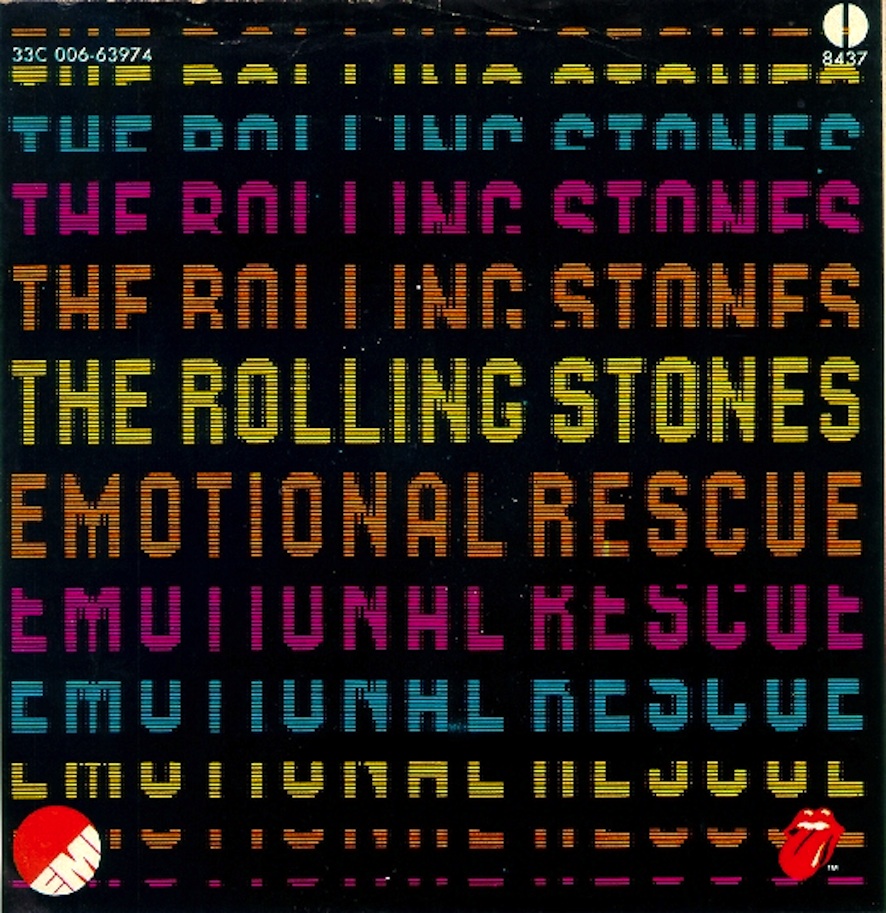 What was the last record you bought? Charlotte Gainsbourg`s "Charlotte Forever" LP.
What inspired you to start DJing / making music / the label? Making music came first. Writing Rocksteady & Ska songs was my original first passion/game. DJing came when my brother and I amassed enough records to fill in for a friends NYE gig. After that we became the "Super Noble Bros" and started playing mainly American Black Music (Doo-Wop to Electro) and Jamaican cuts. Soon after we started playing a Mod night and got into Mod rock, foreign Psych Pop, Latin & Brasilian.
The labels came after a few years of running a record store. It was kind of an outlet for us to license the tunes we were selling, as well as hipping people to rare modern Soul & Boogie. We were deep into the Funk and Soul game. So deep that eventually I started liking rare Disco more, which is now what I enjoy playing the most. Not really "rare" stuff as much these days, as just good stuff. DJing started on the 1st day of 1998. So 15 years in the game this Jan. Making music for about 20 years, though much of that was spent learning how to play, write & record. I started the Lotus Land label in 2004, then flying solo with Superior Elevation since late 2010.
That`s a pretty broad and eclectic musical palette. How did you get into Reggae & Ska in Milwaukee? How did you go about hearing and finding music from Jamacia, Brasil and Europe?My older brother was in a ska band, The Pacers. When he first joined that band we got a loner CD of The Specials singles collection. We went from 2nd wave to 60s Ska and Rocksteady after I bought an Ethiopians tape. After that we went straight Skatalites for about two years. Dub and Dancehall came next, after Chris Dowd of Fishbone introduced it to me. My brother and I would buy Dub CDs from Best Buy, until learning of the then microscopic distro Ernie B's from a small ad in Grand Royal mag. After that we forced our local dealer to buy shit we wanted, like The Paragons "Wear You To The Ball". Still to this day one of my all time favs.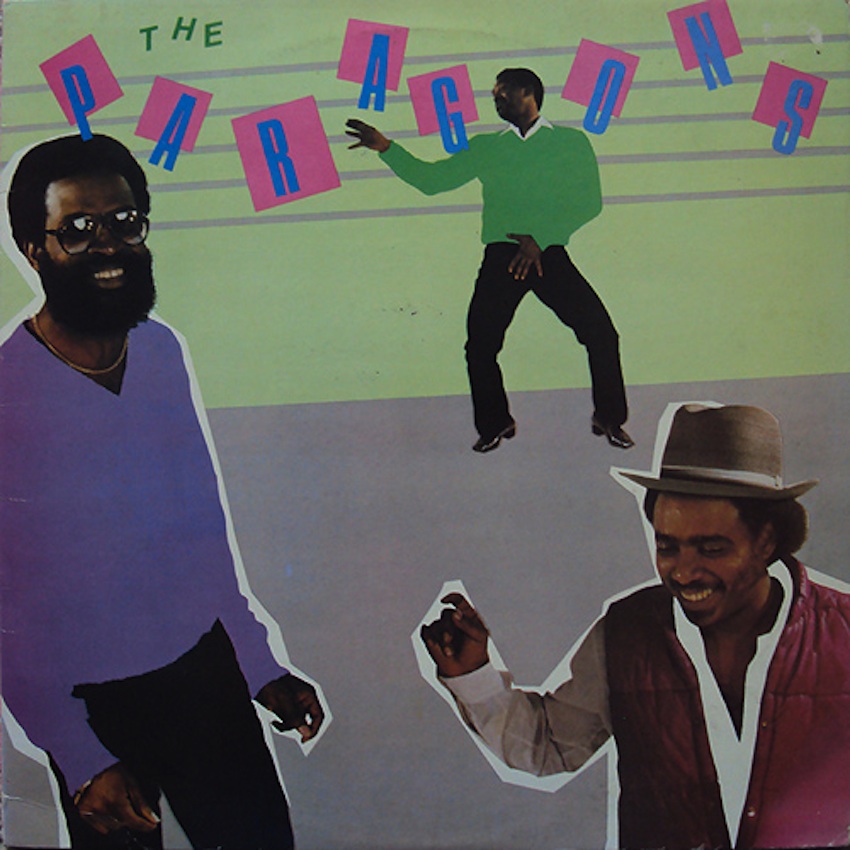 We never went to Jamaica, but did end up recording with Coxsone Dodd shortly before he passed. And we had Ernie B's for reissues and Charlie Morgan for originals. Done deal. We went to Sao Paulo in 2002 to load up on wax. Sent back about 300 pieces. Learned a lot about the music on that trip. Especially about Samba, Samba Rock & MPB. Euro Psych Pop just came from comps, and trips to Montreal for French pop. Back in those days we had to fly to find music, not just hit Itunes.How long did you run the record shop for? Was this in Milwaukee?Yes in Milwaukee. 2001-2006, then I left for LA and my brother and partner took over the shop.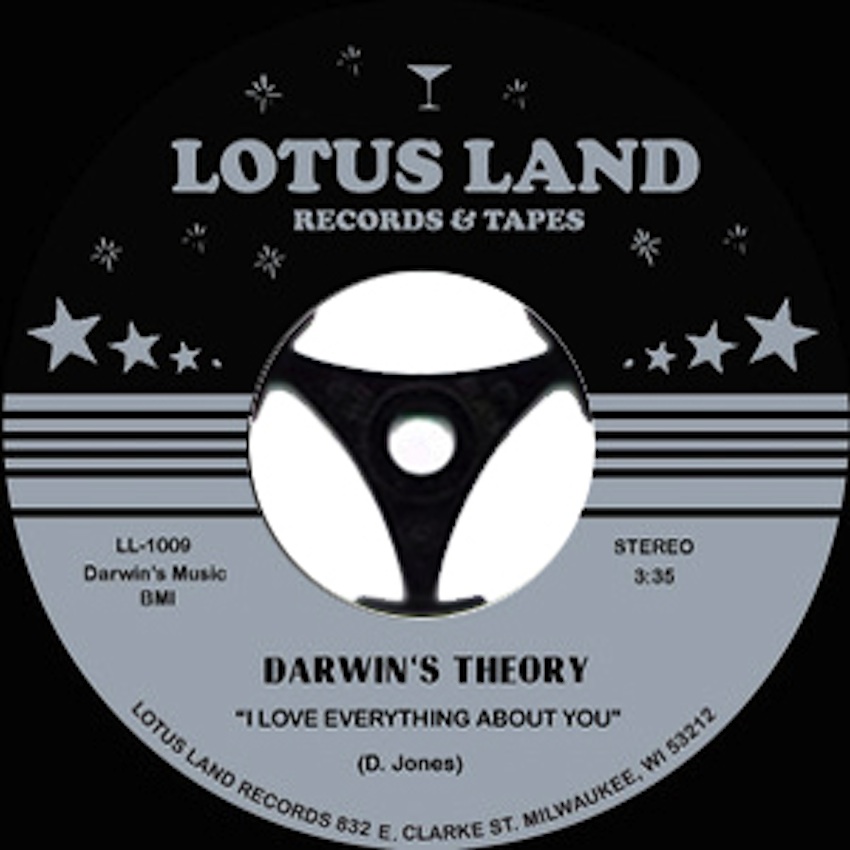 How would you describe your sound / the label`s sound?The loudest color is still Boogie, Disco and Soul, however at this point, I'm a bit sick of re-issuing and edits, so I'm hoping to do more remixes from vintage sessions, drastically rewriting the history of the tunes, yet keeping them timeless and ignoring all global modern trends. Also putting out my own music and other new artists. We'll see what happens.
Is there a clear difference to what you do with each of the three labels? Lotus Land is rare Soul, but what about Superior Elevation vs Peoples Potential Unlimited? LL is modern soul & later started into boogie. PPU is Andrew Morgan's label. I don't run the label, but I did name the label, design the logo, and gave Capt. Morgan help when he first started. Andrew`s sound is basically dilapidated boogie & beyond. He's mainly distributing new artists more than signing new bands. Superior is my continuation of Lotus Land. And the focus will be on both old and new. Too much new good stuff to stay only looking backwards these days.
Which production / release / remix are you most proud of?I personally Love the Goldee edit on Whatchawannadoo & the Lisa Warrington edit for PPU. The Ava Cherry edit fucking slays as well. More people need to flip that Goldee edit over and bump that shit. I Love the Charlie Clemons and Ice Band remixes, and I'm about to drop a disco song that isn't mixed yet but is clearly the finest music I've ever made. Wow.
I first heard the Charlie Clemons when Lexx played it on my radio show. Blew me away. Since then everyone I know who heard it has had to track down a copy. I also really love Exit`s "Detroit Leaning". What are the stories behind "discovering" Charlie Clemons and Exit?In both cases I found the records first. Exit was a one-man band from Detroit who moved to the valley in the 80s. George Gullet is the name. Super cool dude, we sometimes jam in his poolside studio. He is available for booking. Charlie Clemons was gracious enough to allow me into his home. Where I spotted the fat 2″ tapes sitting on a shelf. Even though I thought his records were cool, they were not mixed like disco records should be. So I saw this as a challenge to make his songs up to the latest trends of 1978.
Which production / release / remix would you most like to have done?Fuck hard one. Maybe "Ragnampiza" by Dillinger for production, tied with "Police And Thieves" by Junior Murvin. Anything from Black Ark studios. Ahem, The Congos, and ditto for Tubbys` place. I would have killed to be a fly on the wall at any of those studios, also Bullwackies in NYC. I would love to be able to have remixed Midnight Magic`s "Beam Me Up" but Jacques destroyed it so it's all good. I would love to remix Kindness, Teen Inc, Horrors & Ariel Pink, Santigold, Mayer Hawthorne, Toro Y Moi, Rapture & Poolside.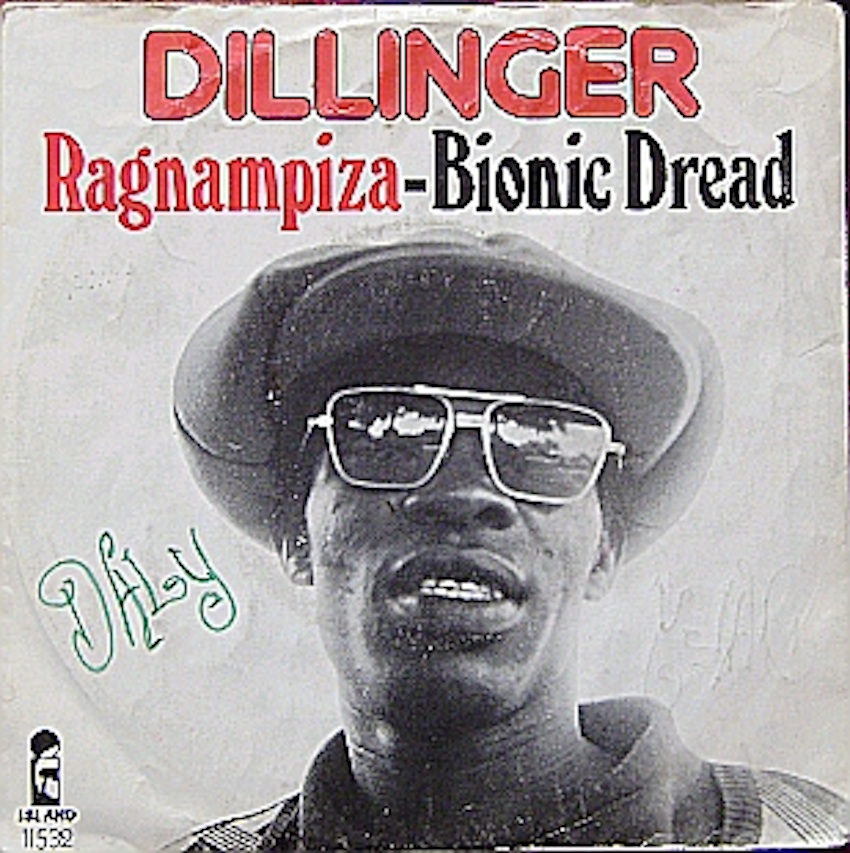 Reggae and Dub seem pretty high on your influence list. Do you still play any in your sets? Do you have these aesthetics in mind when you are in the studio?When I play, I bring a couple killas that won't alienate a crowd. When producing, I only think of how Lee Perry or Tubby would approach disco. And leave the engineering to the pros.
Teen Inc. are just Inc. now on 4AD, is that right? Did you get that "Fountains" 7"? Do you have a spare? That`s a long list of "desired" remixes. Do you get offered a lot of remix work?No offers, these are just people I'd have fun remixing . (Teen) Inc have more chops than the rainforest. I don't know anything about their career.
What are your favourite places to play / hang out in?Playing out. A 300-500 crowd that is in a rave warehouse with all ages and it really helps if everyone is doing mushrooms, acid or rave drugs. Nice mix of gays and straights, and ideally different coloured people too. A false feeling of love in the air. No mirrors or bottle service. Hanging out. Outside at a boteco or bodega listening to classic 70s AOR and drinking Pernod on ice with close friends. Or trade the bodega for a yacht on the French Riviera or some rich person's deserted summer home in Rio.
Do you get to play that kind of party, or hang out at the bodega very often?Not as often as I'd like to. Rarely do I get to bodega with homies because all my "closest" friends live the farthest away.
What is your favourite place outside of a bar / club / record shop?In the cave making music of course. Outside of music. I guess reading or painting.
What kind of stuff do you paint? Who would be an influence?Shit. I paint on glass these days. My influence is what I see on the streets, windows, and ghettos. Though I like to paint Peggy Moffit as well. My favorite painters are Ed Pashke, Chris Johanson, and probably Henri de Toulouse-Lautrec.
Do you see yourself as part of any scene? No not really, just any scene that revolves around the music more than the lifestyle.
Who does the label`s artwork?Right now just me, but that could change.
In what way?I need to find someone who understands text, simplicity, and colour. Then I can hand shit over.
Is a visual identity important?Hellz yeah. Not more important than music but about equally as necessary.
How does this reflect your own likes / inspirations?Just like anyone else I'm drawn to albums & bands that look good as well as promising, of course the music then defines how important the image / message is. Sometimes I start liking bad art because the music is good. Case in point, I always get excited to see the Salsoul 12″ sleeve, though as a work of art / design it is absolute shit. The opposite is also true. I've seen good art on bad LPs, which leads me to feel worse about the image. It`s the same thing for appearances and messages in music. It's a balance. The greatest bands / records have always had this chemistry balanced. Sometimes on purpose, sometimes by accident. I.e. Sex Pistols vs The Clash. One was contrived by an impresario in a hip boutique, the other in a squat. Both brillz. This concept alone is inspiring to me.
You might get arguments from some quarters that both the Pistols and The Clash were contrived by impressarios. McClaren vs. Bernie Rhodes.True, but they would be easy to win so I'm not worried. As we say, the proof is in the pudding. Case in point, pistols – 1 LP, 1 tour. Formed by the grandaddy pimp of all pimpressarios, better than Andrew Logo Oldham in my humble opinon, in a fucking clothing store. Clash – 5 studio LPs and countless tours. Ditched their wack ass manager before he started. McClaren makes Bernie Rhodes look like Smithers to George burns. "Guns don't argue".
Which artists are you currently working with?Chain Reaction, Ice Band, SFV Acid, still waiting for that mix bro, Benedek and Luther Russell.
SFV is someone / a sound people might not associate you with? Also the "In Liger Vision" 12 on Clone. Are House and Acid an influence? Do they feature in your sets?Not really. But I like SFV. To me he makes ghetto tape recorded drum machine beats. That is completely in line with my other side, the non-Disco Tom side. "In Liger Vision" was a bunch of unfinished Boogie beats. Much easier to make than Disco, hence it coming out before my Disco shit. I wasn't trying to release that stuff, but I'm glad I did.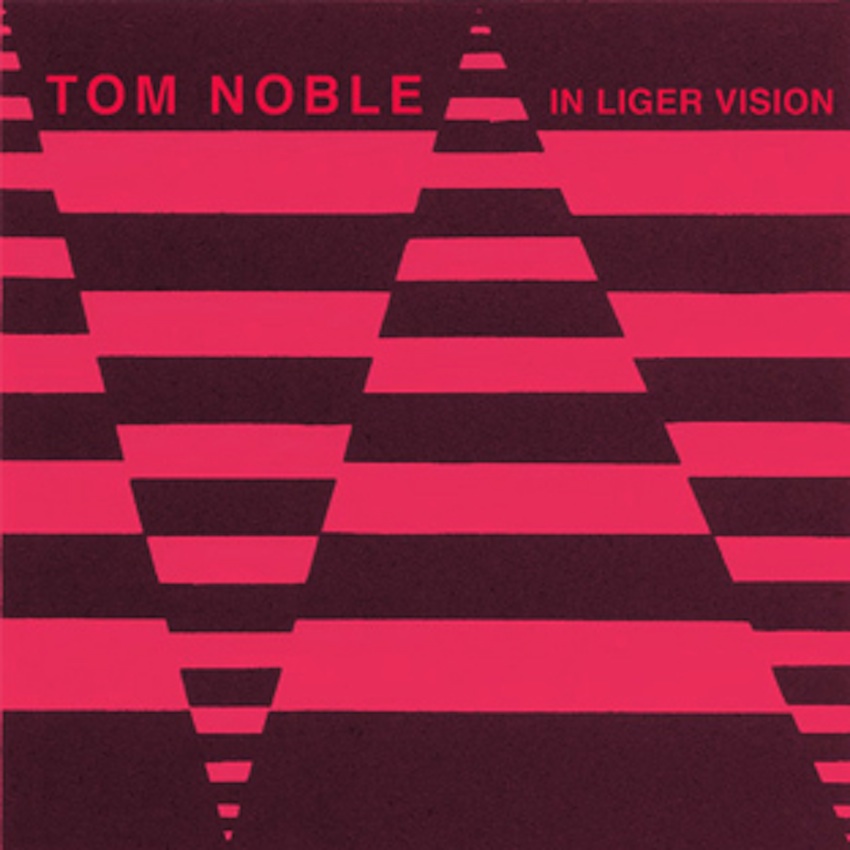 Who would you most like to work with?James Murphy, Mad Professor, Adrian Gibson, Philip Zdar, Cole MGN, Dave Cooley. Sylvia Striplin, Gabe Roth, Teen Inc, Dam Funk, my brother Andy Noble of Kings Go Forth. And probably Brian Wilson!
Are any of these likely to happen in the near future?Hah, not likely anytime soon. But hey, you never know. My brother just did strings on my next single, and will most likely help me out whenever. But yeah those are the names of the artists that I'd like to work with, because I'm guessing we have a similar modus operandi.
Does playing and making music pay the rent?Yes. I rent all of my movies, tuxedoes, and jet skis with gig money.
What sites, if any, do you regularly check on-line?None. I'm more of a radio dude these days. I like Instagram in the morning. I will shout out Stones Throw, Ear Cave & Beat Electric, though I rarely check that stuff these days. YouTube is endless. I find myself between YouTube and Wikipedia most often.
What was the last book you read?"Le freak" by Nile Rodgers. Best auto bio I've ever read. Read it in one sitting. 4 hours? A must read for anyone who likes anything.
What is your favourite book?"The Great Gatsby" F. Scott Fitzgerald or "The Big Sleep" by Raymond chandler. Tied. Any short story collection by Hemmingway or F. Scott.
What was the last film you saw?"Small Change", Francois Truffaut`s mid / late70s flick. I just heard a great interview with Wes Anderson, and he stated his influence for "Moonrise Kingdom" was "Small Change". Anderson, much like Truffaut is fascinated by the world of the little people. Anderson is good, but Truffaut is fucking great. I must say it was completely amazing and I will watch again.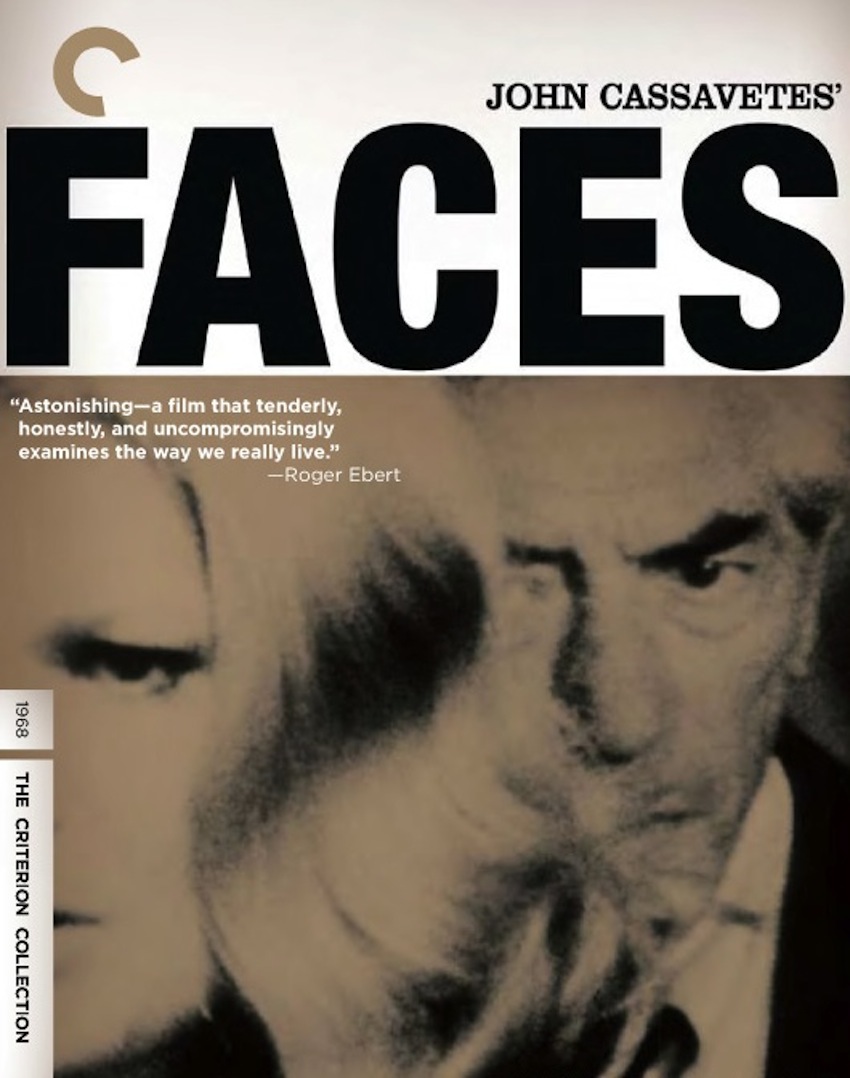 What is your favourite film?Jesus. "Faces" by Cassavetes, "The Knack And How To Get It". Eric Rhomer's "La Collectioneuse". Shout out to "American Job" by Chris Smith, written by Randy Russell, & "Modus Operandi" by future superstar director Frankie Latina.
What is your favourite piece of music? If that`s too difficult, what`s your current favourite piece of music?Any strong LP. A strong piece of music. Favs include, "Exile On Main Street", "Her Satanic Majesties` Request" by The Stones, The Beatles "Hard Day`s Night" and "Yesterday & Today". The Heptones` "On Top". "Sandinista" by The Clash. Joao Donato`s "Quem y Quem". Joao Gilberto`s "Chega De Saudade". Jorge Ben`s first LP. Marcos Valle`s "Samba 69" & his 71 LP. Everything Gainsbourg touched. Ditto for David Bowie.
Tom plays at Endless Reach, Passion Social Club, Hackney Downs, this Friday, July 27, 2012. For more details check the Endless Reach event page on Facebook, Tom is also playing at Wet Play, Q Cavern, Manchester on Saturday 28 July – check here for more details.