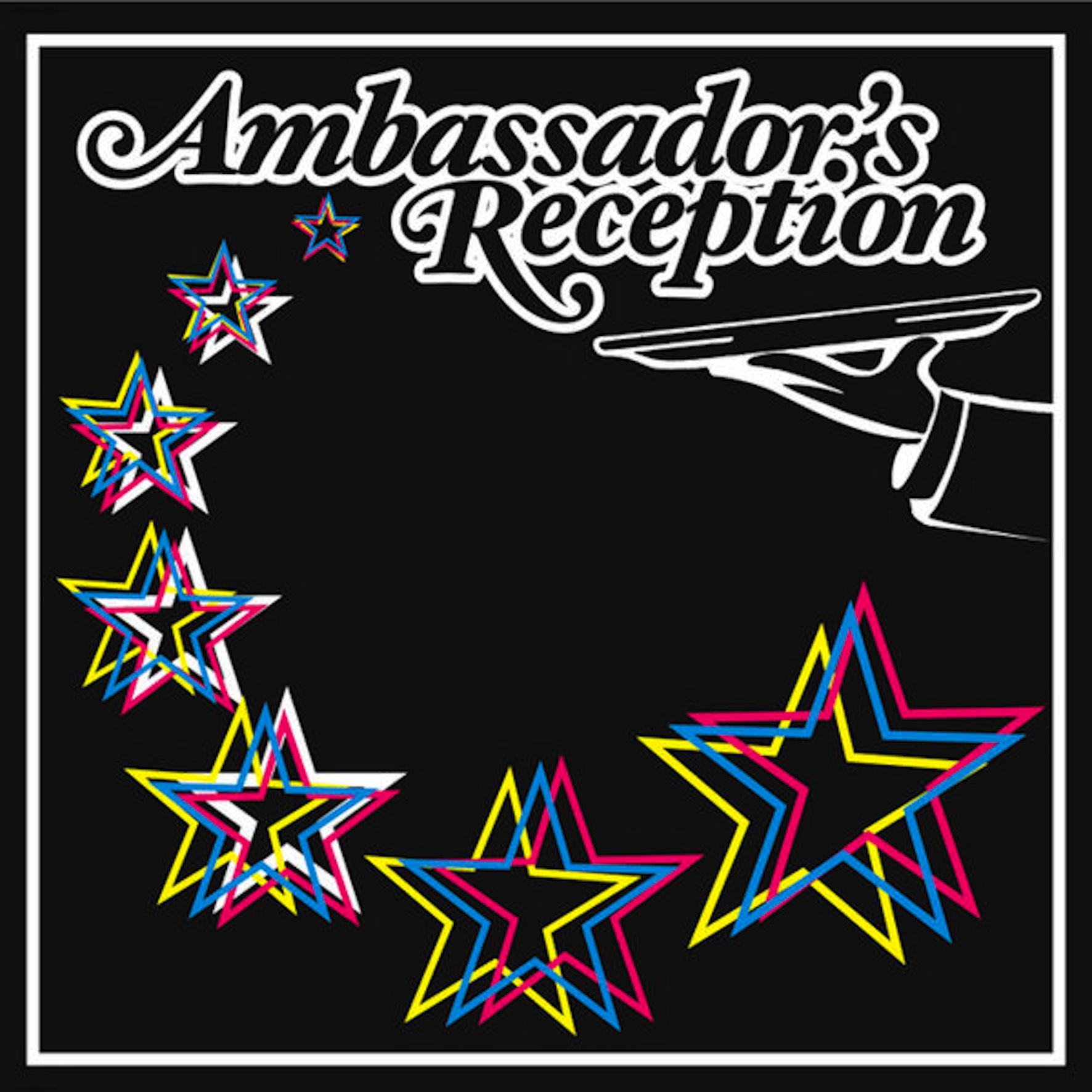 Where are you based? I live in High Barnet, which is on the edge of North London. The perfect mix of London and countryside.
Is this your home town? No I actually grew up in sunny St. Albans the home of Peacefrog Records, Akwaaba and Friendly Fires.
What is your first musical memory? It's hard to say as there was always lots of music in my house. When you grow up in a Ghanian house music is like food and water, you need them everyday. My mother had a few records, she actually gave me this
It's the record I've had the longest and has recently had a re-issue; but for memories it's this Johnny Nash song from his greatest hits LP.
We had that LP on repeat when I was a kid, but this song has really stuck with me.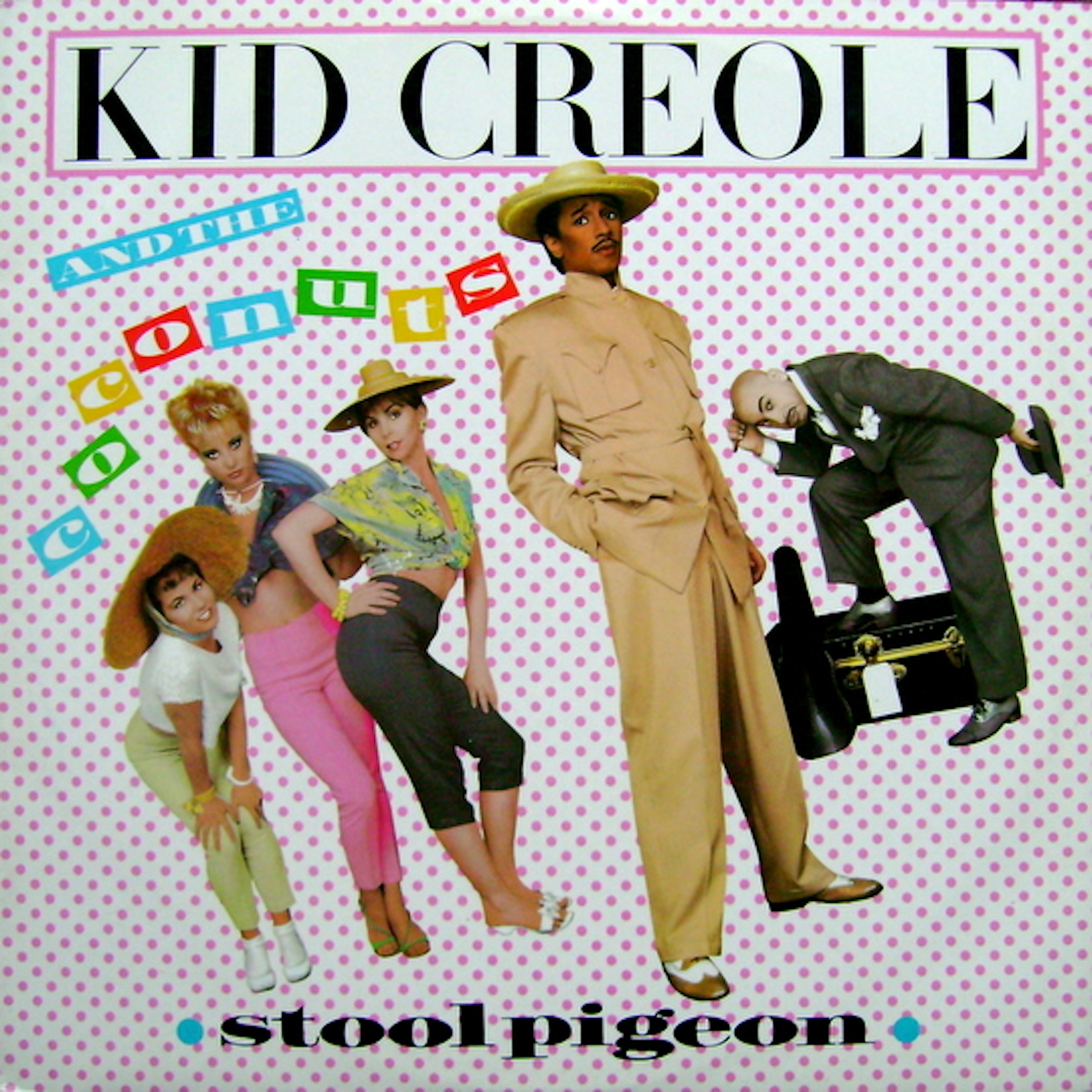 What was the first record you bought? 1982, Kid Creole and the coconuts "Stool Pigeon". I remember Stool Pigeon being in the charts and saying to anyone that would listen that I needed a copy. I just remember the "a cha cha cha" line in the song and was totally hooked. My mother eventually took me to Woolworths, R.I.P, in St. Albans. I brought it with a huge bag of pick and mix sweets. I was 8 years old. Those were the days!
What was the last record you bought? Well I dabble in selling records here and there so I buy collections where possible. I was in Pescara, Italy, a few weeks ago and brought 350 7″s which were a mixture of Italian pressed jukebox records. Some sinners and some winners. Also some really good finds that I'm going to save for our new radio show.
Any details on this new radio show? How do people contact you if they are interested in buying records? Discogs?I'm doing the radio show with Loud-E on Intergalactic.FM. The first show should be ready to air September 2012. It's called "The Ambassador`s Reception". A few of my records are on Discogs. I try to update with new stock twice a month.
What inspired you to start DJing / making music / the label? DJing was a natural progression from breakdancing and going to youth clubs, being sucked in by the breaks in Hip Hop, stuff on Celluloid Records, Ultimate Breaks & Beats and Rare Groove. We also had a few DJ's around the area that pushed that kind of stuff so we had mix tapes floating about. Tom Lee my long time friend, and founder Akwaaba member, was lucky enough to have one Technics SL1200 and he was scratching and cutting records on the one deck and mixing them with a Hi-Fi deck. He's got some skills! So we were in Tom's bedroom listening to music at every opportunity. Tom would play at loads of parties and eventually I got myself some SL1200's and started buying records. Tom had an amazing Numark mixer that had a sampler built in, We could record a drum loop and cut things over the top, even rap over the top. We made some really funny demos and even got to take one to Addis Ababa Studios in West London. They were doing all the early Warriors Dance releases like Bang The Party, and Melancholy Man, which we were really into. We got buzzed in and walked down some stairs and encountered a thick haze of smoke! They were really nice to us and advised us to come back when we developed it a bit. When I think back now they must have been laughing as we played them one of our cut up's with me rapping over the top. I cringe just thinking about it!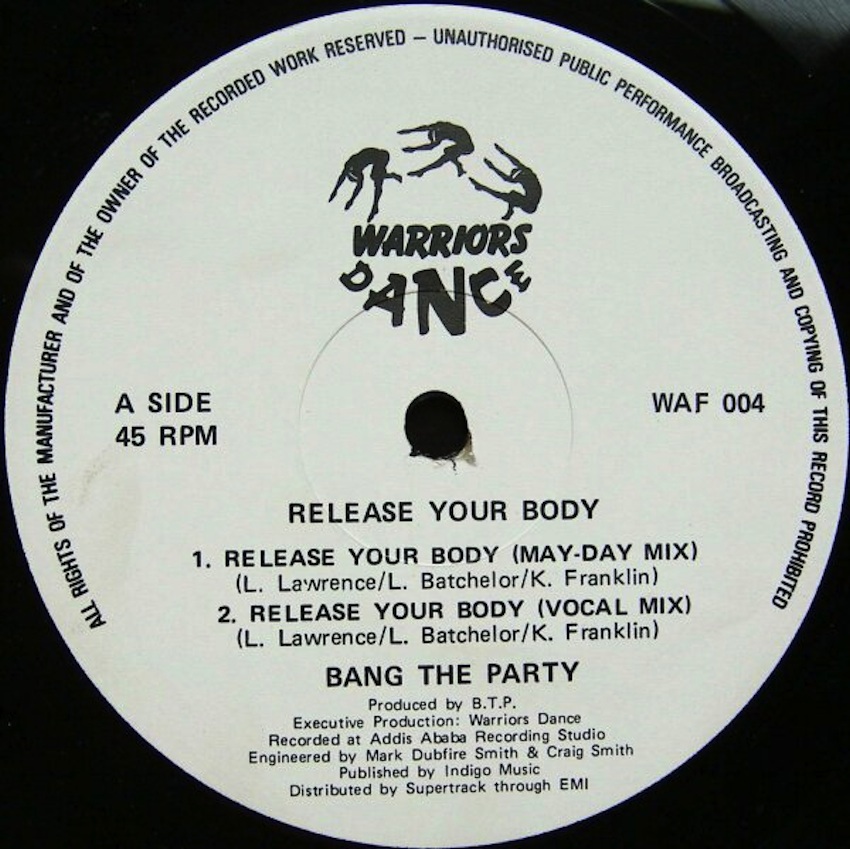 Where you in the same breaking & popping crew as Paul Murphy and Nick The Record? What`s Tom doing now? How did you hear those early Warrior Dance records? How did you make the connection with Addis Ababa? Was that Tony Thorpe and Kid Batchelor? No Paul and Nick were OCC which I think stood for "Out of City Crew", I was in The STA Rockers. Pioneer Youth Club those guys, OCC, used to try and land on our patch but we would windmill them back out the city (big smile). Tom is a Director for the BBC News but he still DJ's now and then, we are also going to start working on some new Akwaaba music. When I did my work experience at Audio One Paul Waller gave me a bunch of Warriors Dance records but I already new about the label from buying their records at Black Market. Paul Waller was also the hook up for Addis Ababa. If you look back on most of those records you'll see he is credited as the drum programmer. I never met Kid Batchelor then but he was one special DJ. I loved listening to him & Rhythm Doctor at Feel Real.
I used to break and make pause button mixtapes. I think Electro made House an easy step, and looking for breaks developed into general eclectism but I don`t think I`ve bought a Hip Hop / Rap record since maybe 2001. Do you still keep up with that scene?Certainly not, I gave up on that in 1991. I mean the early Snoop stuff and the West Coast stuff in general contained more Funk but now, it's like another genre I know nothing about.
Tom's older brother, Matthew, another great mate since School, was a year older and hanging out with older guys than us, he started going to raves like Biology, Sunrise and would come back on Saturday afternoons armed with records he had heard played at the rave's. Victor Romeo, Debbie Malone, "Donnie". I remember thinking that this music was the missing link I was searching for. I started going to the raves myself and started DJing a lot more. Tom hooked up with Paul aka Mudd, he was also buying similar records and I heard his tapes and was like "yeah" so we all hit it off straight away. We started doing parties and decided to get some studio equipment. We were allowed to make quite loud music in Paul's bedroom. They were great times, really experimental and new, with technology like Apple and Cubase available it meant that we were able to hook up a sampler and make up our own sounds from drum loops and a synth sounds from a JV1080.
I had completed a work experience placement at Audio One, which was basically a new name for Trident Studios in Soho. It's one of the most famous studios in London. Queen recorded their first LP' there. Bowie recorded there. So did Lou Reed, Free, Mott the Hoople and many more. I was offered a full-time job and loved working there. I met loads of music industry peeps but one morning I met Paul Waller. He was an engineer and also the drum programmer for the Warriors Dance label, one morning I came into his studio to find him asleep and all the machines buzzing. I made him a strong cup of tea and from then on he showed me a few of his tricks in the studio and played me some stuff he worked on. Gil Scott Heron`s "Space Shuttle" was one of them. I couldn't believe you could actually work on music like this for a living. I knew then that's what I wanted to do.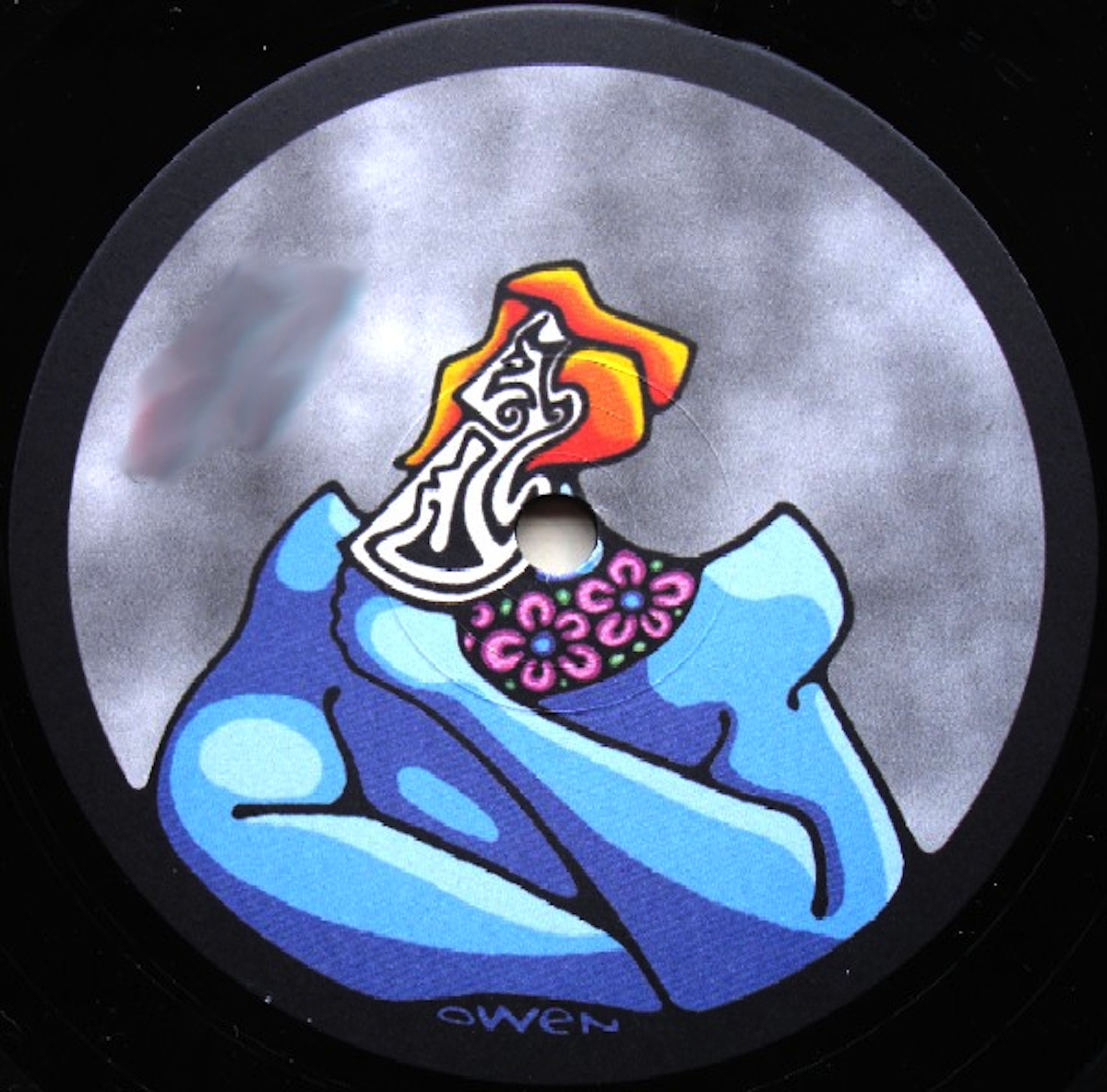 A few years down the line we got Akwaaba together and released our first 12″ on the Idjut`s label Discfunction, and Session Records. I then hooked up with Felix Dickinson. He had studio so we started jamming together. Felix was good friends with Chalkie, who was also a label manager at Greyhound distribution. We were making loads of edits. They helped me to get a P & D deal for Big Bear, and so we had lift off!
How long have you been DJing / making music / running the label? I started DJing when I was 15 years old, but as a profession from 1999. I`ve been making music since 1993. Labels started in 1999.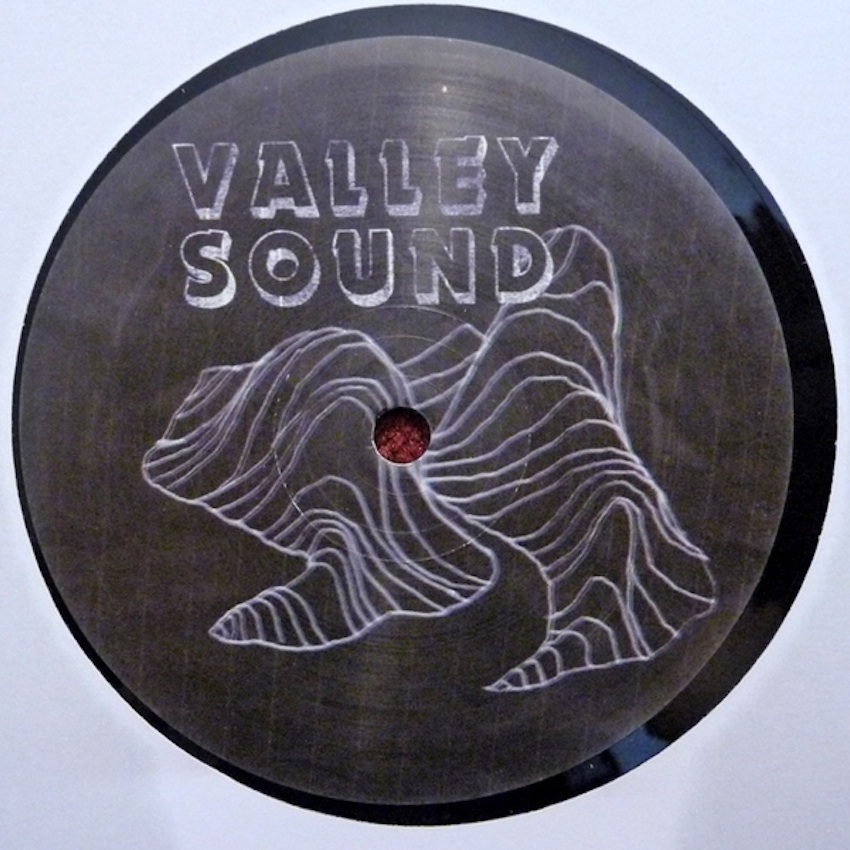 What labels are you currently involved with? Bearfunk? Ambassador`s Reception, Valley Sound, Lip Service, any others?Yes currently Stendec, Wunderwerke, Discerning Ear and Future Nuggets. I'm actually leaving Bearfunk at the end of the year. It's our 10th anniversary and we are doing a worldwide tour to celebrate, but after that I'm stepping down. I streamlining down to 4 labels, Ambassador's Reception, Valley Sound, Future Nuggets and Discerning Ear, which is a new re-issue project. I feel that after 10 years of work with Bearfunk I need a new challenge. So I'm going to concentrate on my production work a little more.
How would you describe your sound / the label`s sound? My sound as a DJ varies. I'm a great believer in adapting what I do for the situation. A DJ's job is to read a situation and build from there. I play a lot of electronic Disco, Afro, freaky Prog / Disco hybrids, decent House and anything good that I can fit in-between. The label Bearfunk is anything goes. Modern, retro, dark, funky, odd. Ambassadors has mainly been for re-edits but it's now heading down the re-issue route. Once again, anything goes, quality is the key. My sound as a producer is quite freaky, retro sounding and deep.
Do you get a lot of DJ work in the UK and abroad? You seem to spend a fair amount of time in Europe proper.Yes work ticks over, but certainly not as much as say 10 years ago.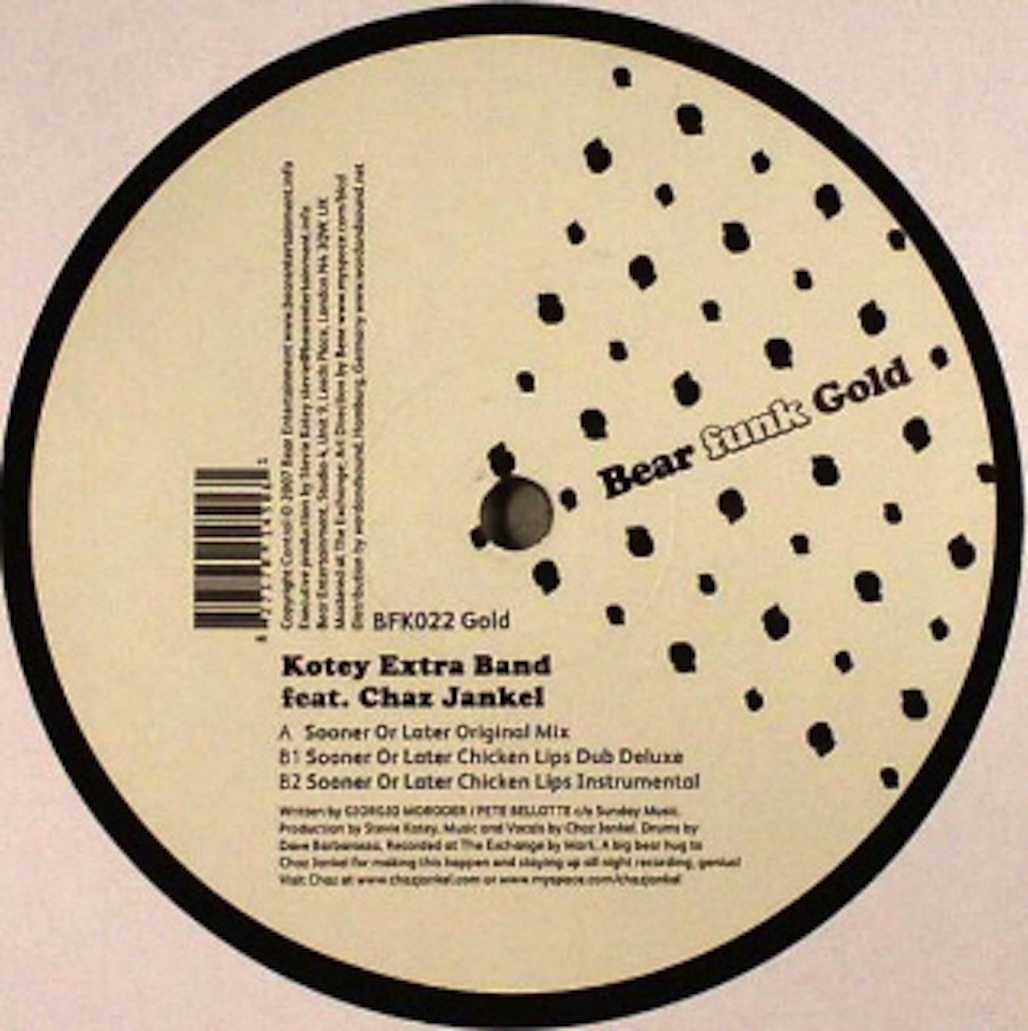 Which production / release / remix are you most proud of?I did a Giorgio Moroder cover with Chaz Jankel, "Sooner Or Later", that I'm pretty happy with when I listen back, but I'm a really fussy fucker. I find faults with everything! I guess that keeps you wanting to improve. I'm also happy with the Grand Corporation stuff with Andy Meecham. The track "Wonder and Amazement" with Jeremy Glen, and all the Soiree LPs.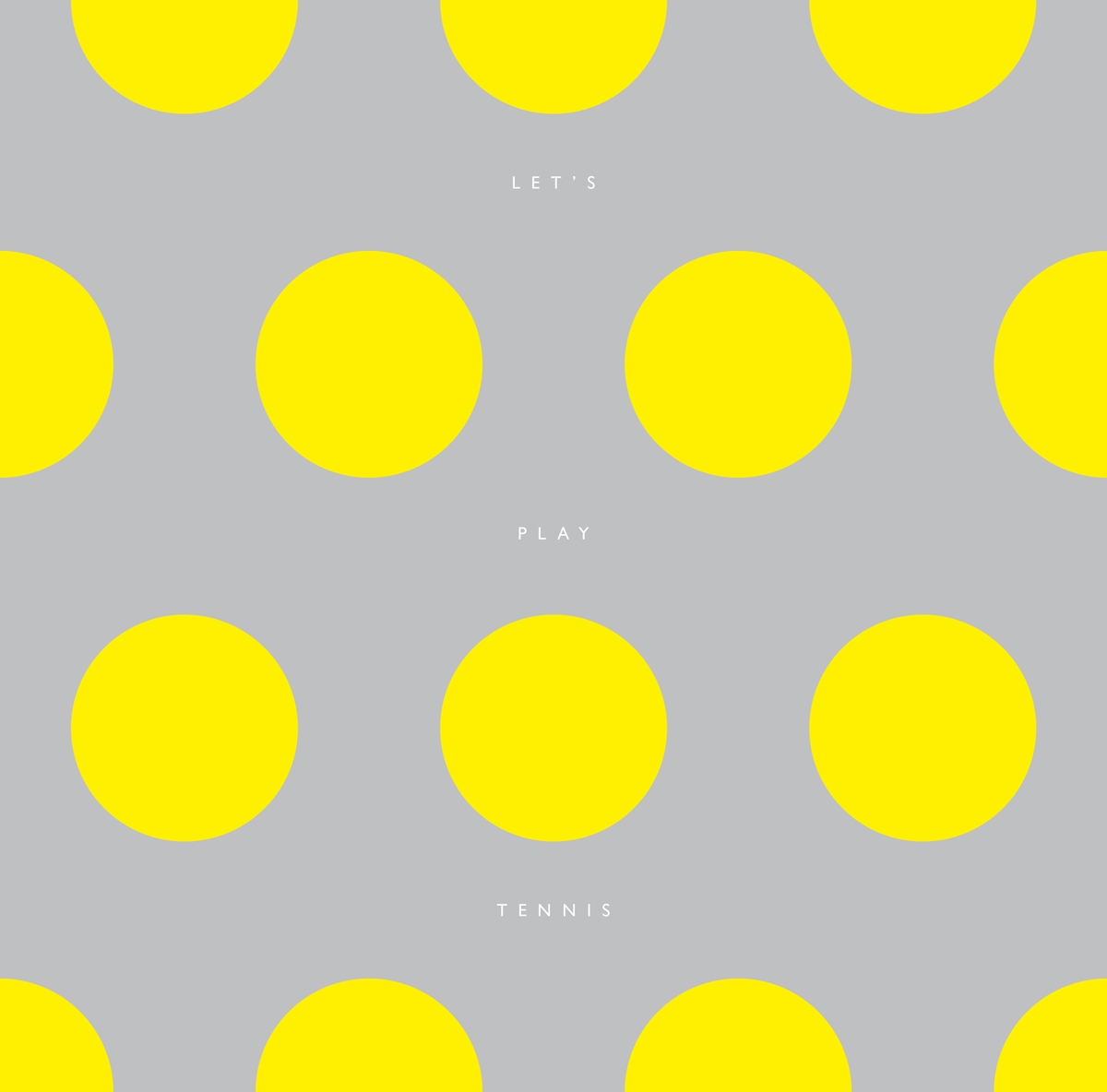 How did the collaboration with Chaz Jankel come about? Any future plans with Chaz? How did you hook up with Jeremy Glen? How did you make the connection with Andy, Dean, Jonny and Chicken Lips? Do you still work together? Dean and Andy are both busy with Emperor Machine and Rogue Cat, is Jonny still making music? Are Chicken Lips still active? I met Chaz via Andy Yam Who. Chaz lived round the corner from where I used to live, in Crouch End, so we hooked up and I started the plans for the reissue of his back catalogue but Tirk came in and made him a better offer. Currently no plans for more tracks. Jeremy sent me a track called "New Life" and I tried to sign it for Bearfunk but missed the boat. I loved his voice and asked if he wanted to collaborate and thankfully he was up for it. Chicken Lips is still very active, there is a new LP being made right now, Jonny is in a few bands, he lives in Madrid and is over there writing and producing some great stuff, he's amazing. I've been friends with Dean and Andy for many years now. We decided to join forces in 2002.
Which production / release / remix would you most like to have done?Steaua De Mare`s "Dupa Ce Au Plecat Pesacarusil" from the forthcoming Future Nuggets compilation.
What are your favourite places to play / hang out in? Tipografia in Pescara, Italy. I've been coming to Italy since 2001 and have built up a quite nice following. This club in particular seems to go crazy. Yellow & The Liquid Room in Tokyo were amazing to play at. PS1 warm up @ MoMa NYC was pretty special too.

What is your favourite place outside of a bar / club / record shop? I've got 3 kids so doing stuff as a family like being on holiday with no worries is pretty special.
Do you see yourself as part of any scene? I guess so, maybe more of group of likeminded people than a scene.
Who would you say was of this collective mind?There are like minded souls in every country and every city.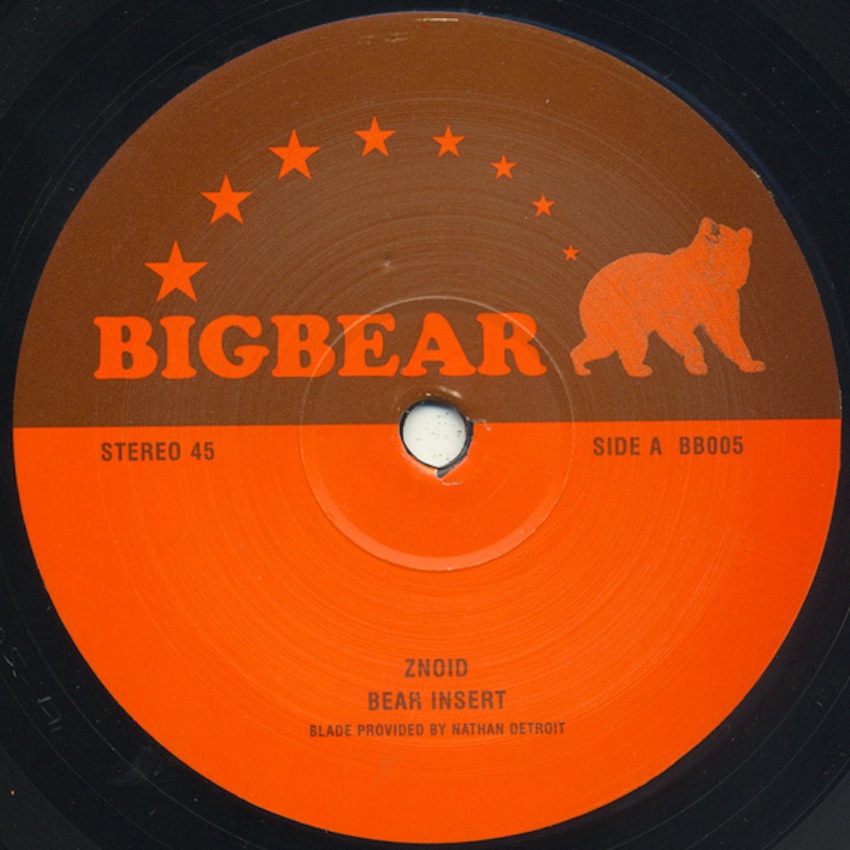 Who does the your artwork? The first Big Bear and Bearfunk logos and designs were made by Paul "Mudd" Murphy. He nailed it! Adrian Fillary made the Ambassadors Reception logos. A lot of the artists already have their own artwork in mind and we have a pool of designers that contribute.
Is a visual identity important? Yes, I guess it depends on what message your trying to send out. If you look at say the first Omar-S records they were white labels handwritten and the message was I don't need fancy artwork to sell this music it's raw and you want it!
How does this reflect your own likes / inspirations? Well when you have different artists and opinions you can't always push only your ideas so I tend to leave the final decisions with the artist. Sometimes I don't agree, but at the end of the day they have to be happy. The Ambassador's Reception covers for Albion & Loud-E are pretty special. They reflect a lot.
Which artists are you currently working with?Andy Meecham, Jeremy Glen, Scarlet Hill, Deborah Bell, Future Nuggets, Roy Kerr, Angie May, Fabrizio Mammarella and I'm going to hopefully do some stuff with Luke Solomon soon too.
Luke seems to be really active at the moment. I really like his re-works of Crooked Man and the Mother Rose EP. The stuff you`re doing with Luke, will it be House-orientated?Yes I've got a hard drive full of electronic stuff I've been making for the last 6 years. I wanted to sift through the crap and finish off some of the better demos.
Who would you most like to work with? Too many but Chaka Khan, Beck, Lee Perry, Franz Aumuller & Dieter Kolb, William Onyeabor, Isolee and Pierre Joubert would be a nice start.
Any of these likely to happen in the near future?No plans, but you never know!
Does playing and making music pay the rent? Hmm, kind of, but I have to do a lot of stuff in-between to make a living,
What sites, if any, do you regularly check on-line? Test pressing, DJ History, IFM, Arsenal News Review, News Now, Piccadilly Records, Juno, Ryanair.
What was the last book you read? "50 Bales Of Hay" it's a raunchy story about a farmer and his barn.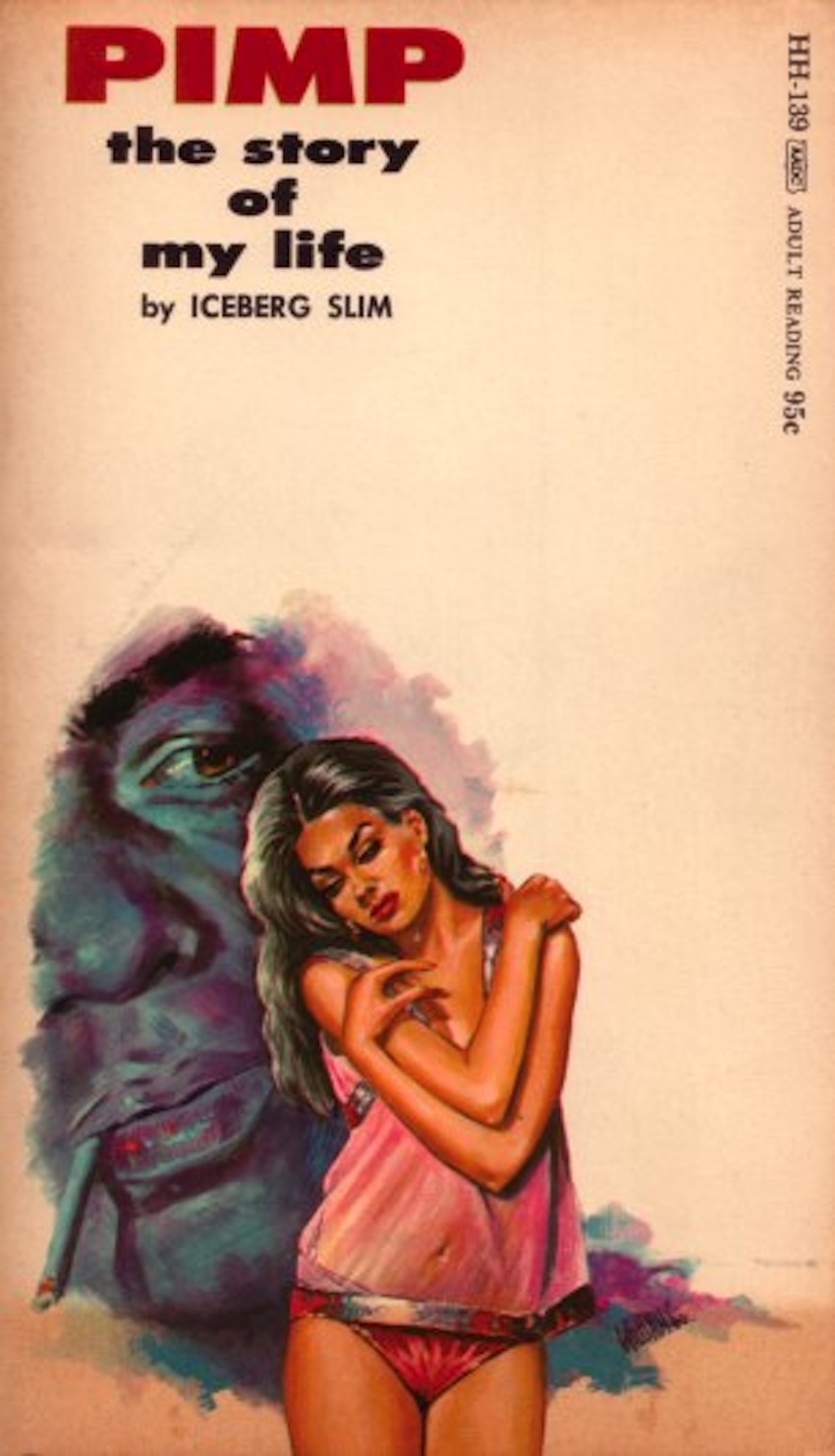 What is your favourite book? "Pimp. The Story Of My Life" by Iceberg Slim.
What was the last film you saw? I watched "Gnomeo & Juliet" with the kids. It was very good.
What is your favourite film? I love "Goodfellas".
What is your favourite piece of music? If that`s too difficult, what`s your current favourite piece of music?Yes too difficult but I think currently Catharsis` "Styx"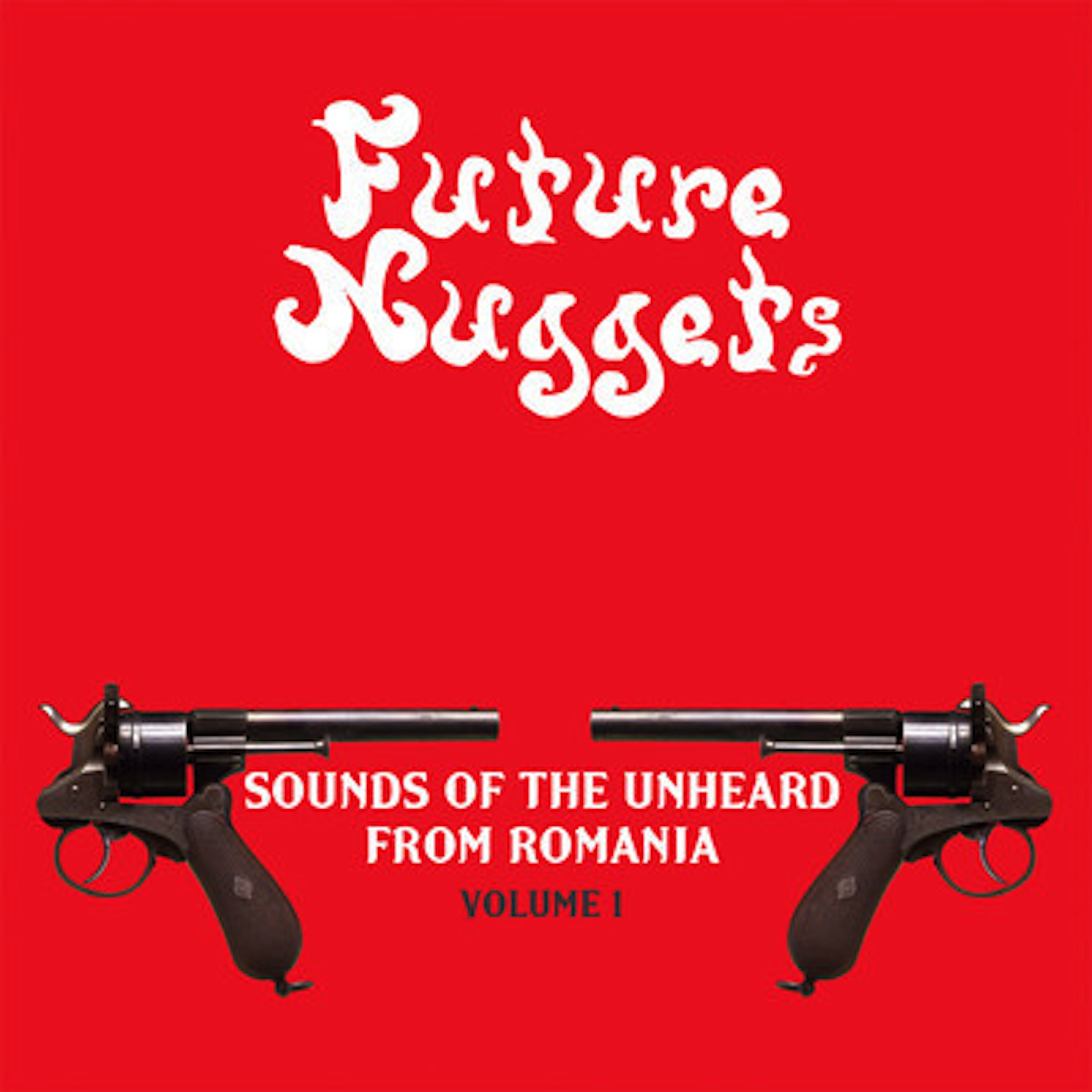 Soiree`s "Let`s Play Tennis" and Chicken Lips` "Don`t Rain On My Parade" are in the shops now. Future Nuggets` "Sounds From The Unheard Romania" is scheduled for release mid-September.