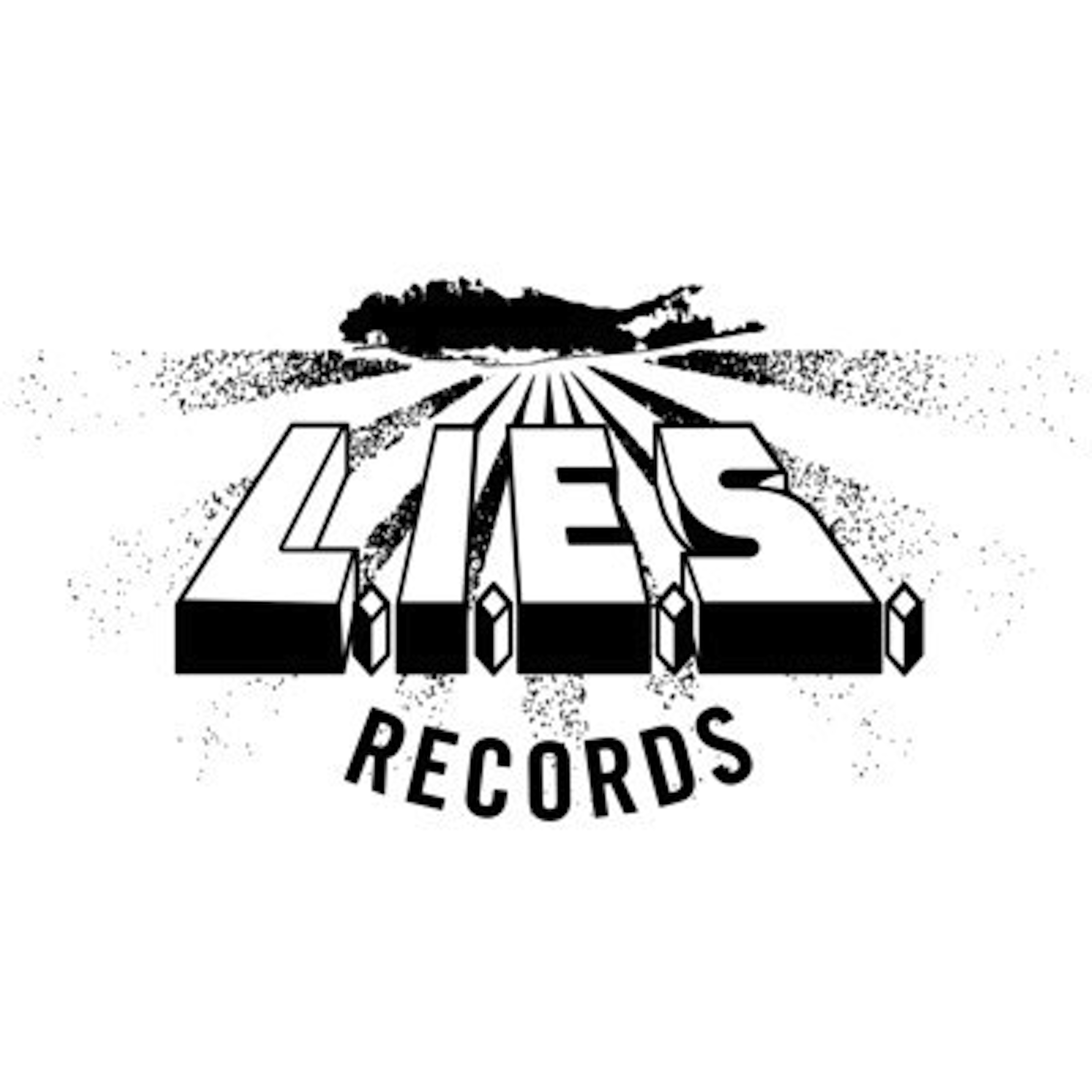 Where are you based?Brooklyn, New York.
Is this your home town?Merrick, New York is my hometown.
I hate to admit it, but I`ve only been to New York once, is Merrick near Brooklyn? If not what prompted the move?Merrick is a suburb of Manhattan roughly 30-40 minutes East, close to the ocean. It is a suburban wasteland devoid of any meaning. I left there in 1994.
What is your first musical memory?Probably running around tearing up my parents` record collection as a child.
What was the first record you bought?Run DMC "King of Rock", Van Halen "1984", K-Tel Breakdance record, or Duran Duran shit. It's a blur really.
What was the last record you bought?That Metasplice jam on Morphine.
I`ve heard that EP. It could fit quite nicely onto L.I.E.S., even if it is maybe a little "Hi-Fi". Where did you hear this / buy it? What do you like about it?My friend Rabih put it out. He was telling me about it on his last trip over here and it sounded interesting so I picked it up. What I like about it is it`s intense and challenging music, even to attempt to play to a crowd in a live setting. These days I pick up most of my new records through Discogs. It's just quick and easy. I just went to two cool stores though. One in Brooklyn called Heaven St. Records, and the other in Los Angeles called Mount Analog, both are great shops.
How did you get from Run DMC and Van Halen to House music? How did you get from House music to the more experimental electronics such as some of the music that L.I.E.S. releases?Well, you know you don't make the jump so sudden. I was listening to VH and stuff as a kid. Essentially I ended up getting into Punk and Hardcore and Metal from skating and stuff. From there you can connect the dots and seek more. If you're into underground music there are no boundaries really. Punk and House music, it's the same to me and you just keep seeking out new sounds always regardless of genres.
What inspired you to start DJing / making music / the label?DJing. I wanted to be involved with music without connections to others. Making music. I wanted to experiment with sound on a solitary basis. Label. Friends had tracks, I had tracks so decided to put em' out there.
Are all the artists on the label based in Brooklyn? No all the artists on the label are not based in Brooklyn, but a good majority of them are. The only out-of-towners on the label areLegowelt, Xosar, Svengalisghost, but he use to live here, and MBD. Steve Moore lives in upstate NY, not far from here.
How long have you been DJing / making music / running the label?DJing. 11 years or so. Making music, in various fleeting forms since the mid-90s. Running the label. A bit more than two years.
You`ve clocked up 20 or more releases in 2 years, and seem to be putting out 2 or 3 releases every week at the moment. How do you fund and keep up this work rate? Do the 12s sell well? Where do they sell? NY? UK? Japan? Where is your audience?Well I have a day job so any extra money I have I sink into the label. I also have a very good distributor so that helps push the records a lot. As far a keeping up the work rate, yeah it's intense. It's just me here doing all the work. It's very time consuming but also really rewarding to see projects come together and get out there to the public. Where do the records sell? Not to sure, seems like there is growing interest here in the States lately which is pretty positive, though I do think the "market" is primarily overseas.
How would you describe your sound / the label`s sound?Another name, another number, just in a different place.
All the music on the label, be it the House or the more experimental, is defiantly analogue, meant to be played loud and for want of a better word intentionally rough. Is this a statement of intent?I wouldn't say it is a statement of intent rather than a reflection of my own personal tastes. With that said records such as Steve Moore's or the Jahiliyya Fields records are quite well recorded and clean as opposed to the Terekke or Delroy Edwards records, all serving a specific purpose whether for the club or home-listening or driving in your car. I'm not opposed to hi-fi recordings as long as they are sonically devastating.
To me it also sounds like the all of the artists on the label have been making music for a long time, because even the seemingly basic tracks, like maybe "Bad News", are kinda honed to a perfection for what they set out to do. Is this the case?Yeah everyone whom I've worked with on the label is more or less a "lifetime musician" for lack of better words, some playing varying forms of music for upwards of 20 years. But as noted, a good deal of the music on the label are "club tracks" which as we all know isn't rocket science at this point. With that said yeah there is certain craft to making something for a club setting that isn't complete goon music or just dead boring.
Which production / release / remix are you most proud of?Jahiliyya Fields album. One of the most intense records on the label hands down.
I have to agree. To me it sounds like an all-back-to-mine in a haunted house on microdots. Follows the trajectory of a trip from fear, to laughter, to calm. Who are the artists behind the album?The person who made that record is a guy named Matt Morandi. He is a very old friend of mine who is from Staten Island, New York, a place most famously known as the home of the Wu-Tang Clan and also the home of many guidos. Matt has, since I've known him, always has been on some other level, he's the one who played me Don Cherry's "Brown Rice" for the first time a long time ago and had always been trying to take whatever project he was working on into some other realm. He has undoubtedly succeeded with this one and has a back catalog of more insane stuff to come.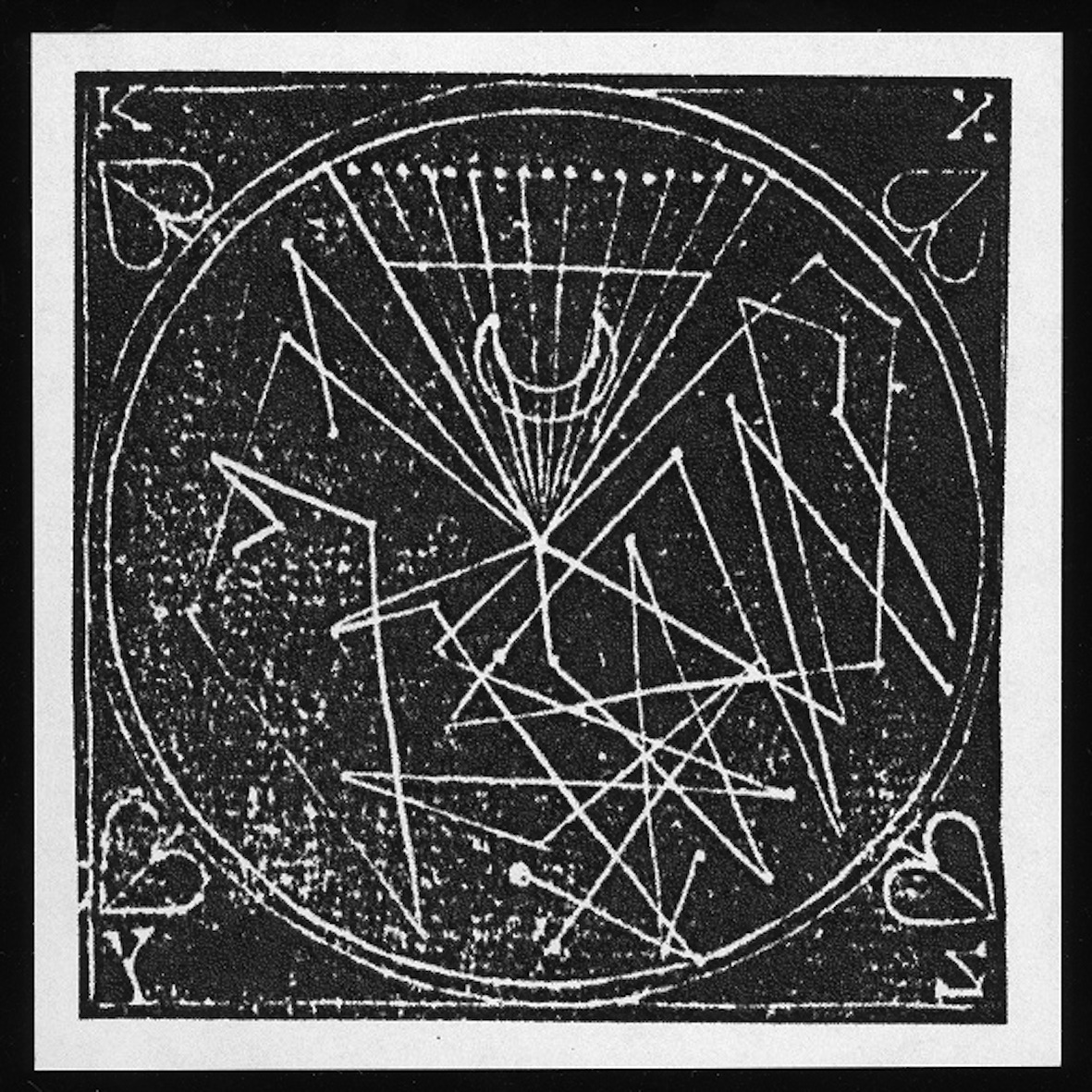 What are your favourite places to play / hang out in?Play. I wanna play wherever there is sick sound and a crowd that wants to jam and is open. Hangout. Whatever's clever. Daddy's bar, or the bar around the corner from my job.
What is your favourite place outside of a bar / club / record shop?Beachin' and babin' on the boardwalk.
Do you see yourself as part of any scene?No. But there are alot of very creative and inspiring individuals working on various music projects in NYC. I think a lot of interesting strains of electronics may pop up in the next years.
Are there other people doing similar stuff / with a similar aesthetic to L.I.E.S. in NYC? Is there a House / electronic scene in Brooklyn? Manhattan? Do you get to DJ anywhere regularly with a bag of L.I.E.S. records? Could you play the Jahiliyya Fields record anywhere?I don't know if there are people doing similar stuff to L.I.E.S. here in New York. There's this one label Sequencias who seem to get it and have pretty good ideas regarding their scope of music, I think in the future they could do some nice stuff. I really dig the Minimal Wave stuff as does everyone else. Golf Channel always covers a wide range of music with their releases that I enjoy. W.T. Records is throwing people for a loop on the regular, he has this reissue by this guy,WOZ, coming out which is totally insane. I like some of that Sacred Bones stuff like Factums and that one Moon Duo record. Truth be told I rarely play the L.I.E.S. stuff out when I DJ in a club. If I do a radio show I try to get it in there, but yeah on rare occasions I'll sneak a track in at a gig. And the gigs in NYC are few and far between. Not too much worthwhile "nightclubbing" going on here.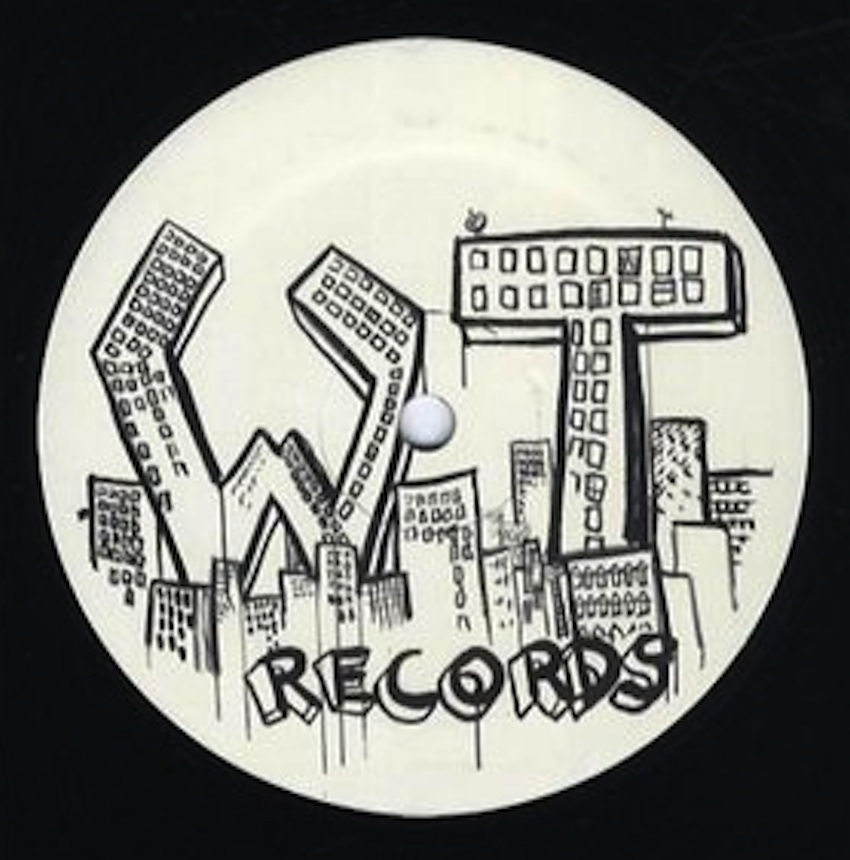 I think there is a House / Electronic scene here but it is all very much split into many pieces. You got your Ft. Greene Park Sting Intl Shelter people, you have your Berghain Techno worshippers, your pop dance party aficionados, your internet music nerds, slews of good DJs playing at shit bars, weirdo electronic band scene, your DK 718 Sessions followers and everything in-between. So yeah get in where you fit in, but I'll just be kicking it at the bar watching SportsCenter.
Who does the label`s artwork?I have creatively directed the label art since the beginning. My friend Jeff Bouchard has executed all of the ideas in perfect form and has creatively contributed a great deal as well. My old friend Pete Leonard was instrumental in executing the design for the first four releases.
Is a visual identity important?Yes.
How does this reflect your own preferences / inspirations?Well, I like simple, clean, and classic design. Strong simple fonts do all the talking. Be easy with the color scheme too. My main inspiration would be the Yellowpages circa 1990.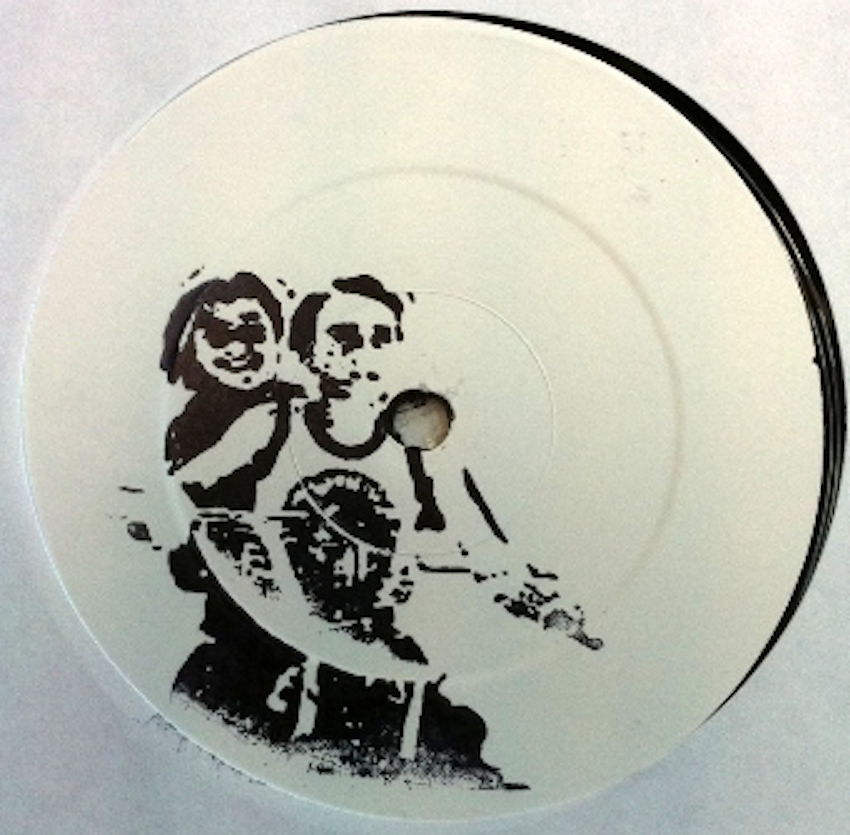 Which artists are you currently working with?Same cast of characters as the last years with a couple new people in the mix.
Who would you most like to work with?I'm very happy to work with the artists I'm currently working with. They all constantly barrage me with really engaging music. I'm always surprised by varying styles they end up presenting.
Does playing and making music pay the rent?Not in NYC.
Do you get to DJ anywhere else in the US? Abroad?Recently I have been able to be play some good gigs in the US. Chicago, Seattle, LA. Those were all cool. I go out to Detroit a couple of times a year to hang with friends and DJ at small places but Detroit is always a blast. Luckily I've been traveling overseas a lot over the last year. I feel very fortunate.
What sites, if any, do you regularly check on-line?8th Street Latinas.com (NSFW)
What was the last book you read?Reading some Japanese jam right now. Some contemporary thing. It's cool, mystical and whatnot.
What is your favourite book?I used to read a lot of trashy contemporary crime novels, but as of the last year been digging all the Richard Price stuff for the most part. He only had like two crappy books out of his whole catalog. He also wrote a lot of the sickest episodes of The Wire.
He wrote "Clockers" didn`t he? And another book about the gay cruising scene?Yeah he did "Clockers" which is OK. Also "The Wanderers" which was made into the movie. And yeah "Ladies Man" that spirals out of control by the end.
What was the last film you saw?I watched some 80s Mexican bloodbath b-movie thing last night. It sucked. Oh yeah and the new Batman sucked hard.
What is your favourite film?Fast Times at Ridgemont High. Great title font too.
What is your favourite piece of music? If that`s too difficult, what`s your current favourite piece of music?Couldn't tell you. There's too much out there. I`m always hearing new favourites. My least favourite piece of music is this jerkoff playing acoustic guitar poorly outside my window right now at 2 AM. Oh man, the worst shit. Shoot me.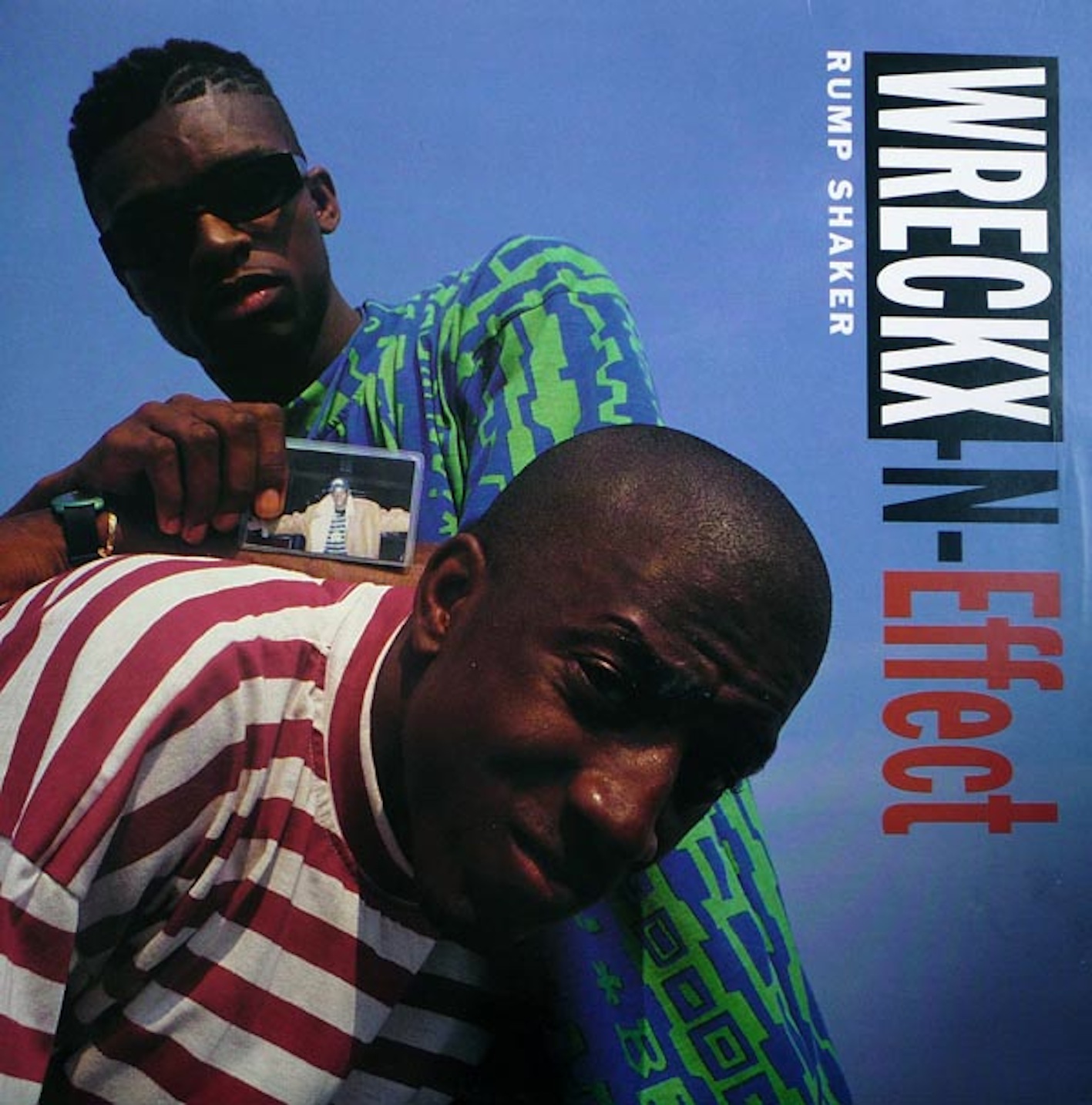 Could you name 3 records to get a party started?Wreckx N Effect "Rump Shaker". GAME OVER.
Could you name 3 records to chill to? I don't chill, so no.
L.I.E.S. / Long Island Electrical Systems on Soundcloud
Ron has hit the road for 2 months:
Sun Sept 23 / Concrete / ParisFri Sept 28 / Bucharest / Romania / with SvengaliGhostSat Sept 29 / Munich DE CharlieFri Oct 5 / Stockholm / SwedenSat Oct 6 / Galeway / IrelandFri Oct 12 / The Waiting Room / London UK / with Will BankheadSat Oct 13 / Paris / with Alex and HugoFri Oct 19 / Krakow PL / Unsound Festival / with SwimmersSat Oct 20 / Moscow / RUSat Oct 27th / Glasgow / with SvengaliGhostFri Nov 2 / Paris / Scop / with SvengaliGhostSat Nov 3 / Athens / GreeceFri Nov 9th / London / UKSat Nov 10 / Berlin / About:blankThurs Nov 15 / Berlin / Loftus Hall / with SvengaliGhostSat Nov 17th / Warsaw / PL
I`m guessing that some of these gigs are in the process of being finalized. Check Ron`s Facebook page for updates.
Before the glamour of Paris, Ron will be my guest, on The Remedy this Saturday, 22 / 09 / 2012, as Fall begins to hit the green mountains of Karuizawa, Japan. Local FM (8 – 9 PM Japanese Time) – Midday in the UK (1 PM in Europe) – on Karuizawa FM – to stream you need to click on web radio – then chose the first option – インタ-ネトdeラジオ – the shows are archived on Samurai.FM the following week here and you can find the Facebook page here.