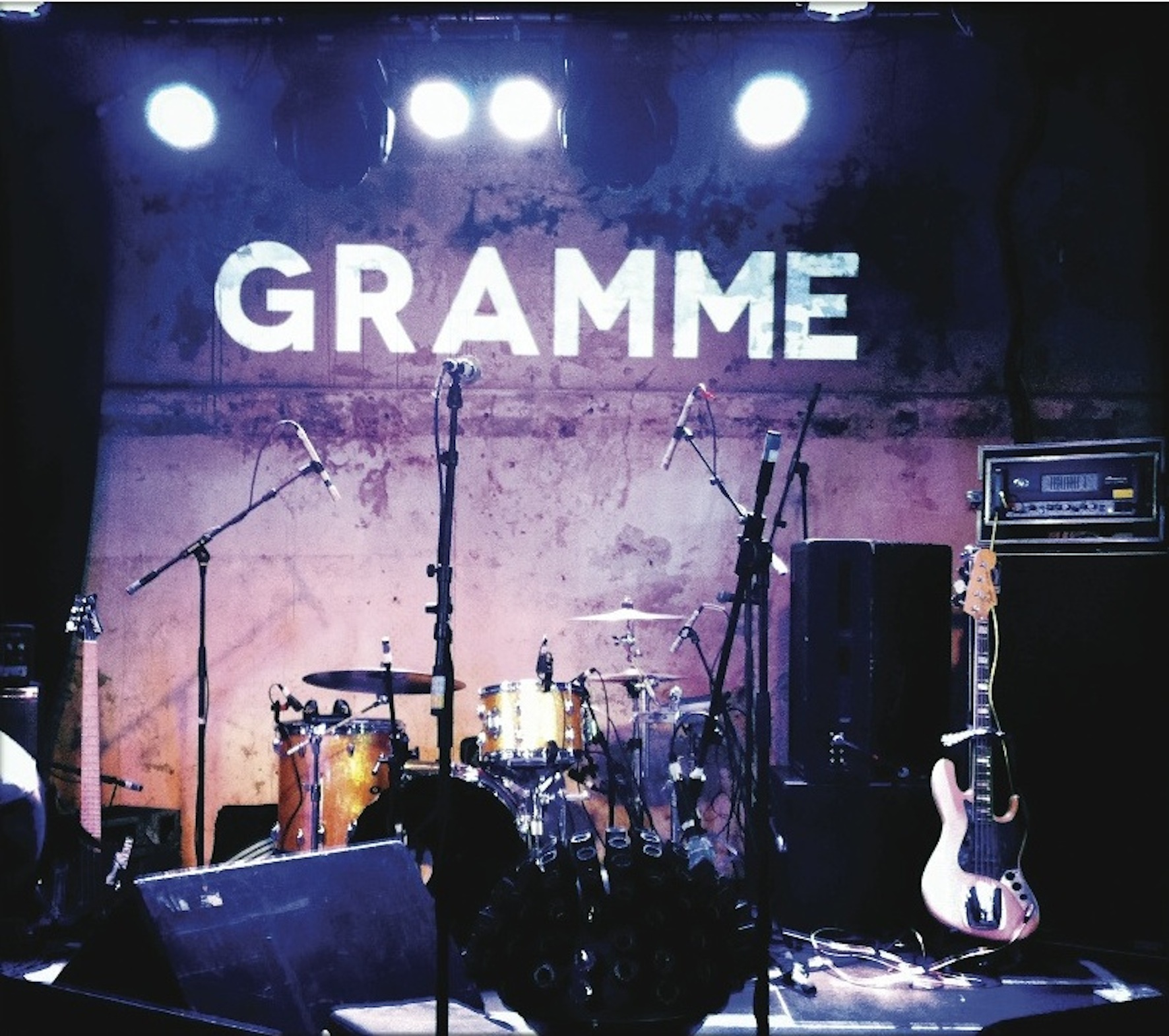 GRAMME / FASCINATION / TUMMY TOUCH
Speaker cabinets slashed and torn, spitting bass like a severed aorta. ESG post-e, Tom Tom Club nursery rhymes with nicotine-stained fingers. The House-not-House of squat parties, Sleaze Nation, Campag Velocet, back when Hoxton was empty and up for cheap rent. Those post-Brain Club parties that Sean Mclusky used to throw, resurrecting Punk, Boy`s Own DJs in bondage trousers. Switchblades and paranoia, Red Snapper, Richard Thair`s drumming, Guerrila Records, and amyl. "Peut Etre…Pas". A gold toothed Buffalo Stance. Trevor Jackson`s Skull. Ron Hardy edits, Principle & Knuckles, Kings Cross, and red light fake fur. Black Apple`s, Wobble, P.I.L., Death Disco, Swan Lake. Pages from Corrine Day`s "Diary". After over a decade away Gramme haven`t changed what they do, but they don`t sound dated.
Tummy Touch on Soundcloud.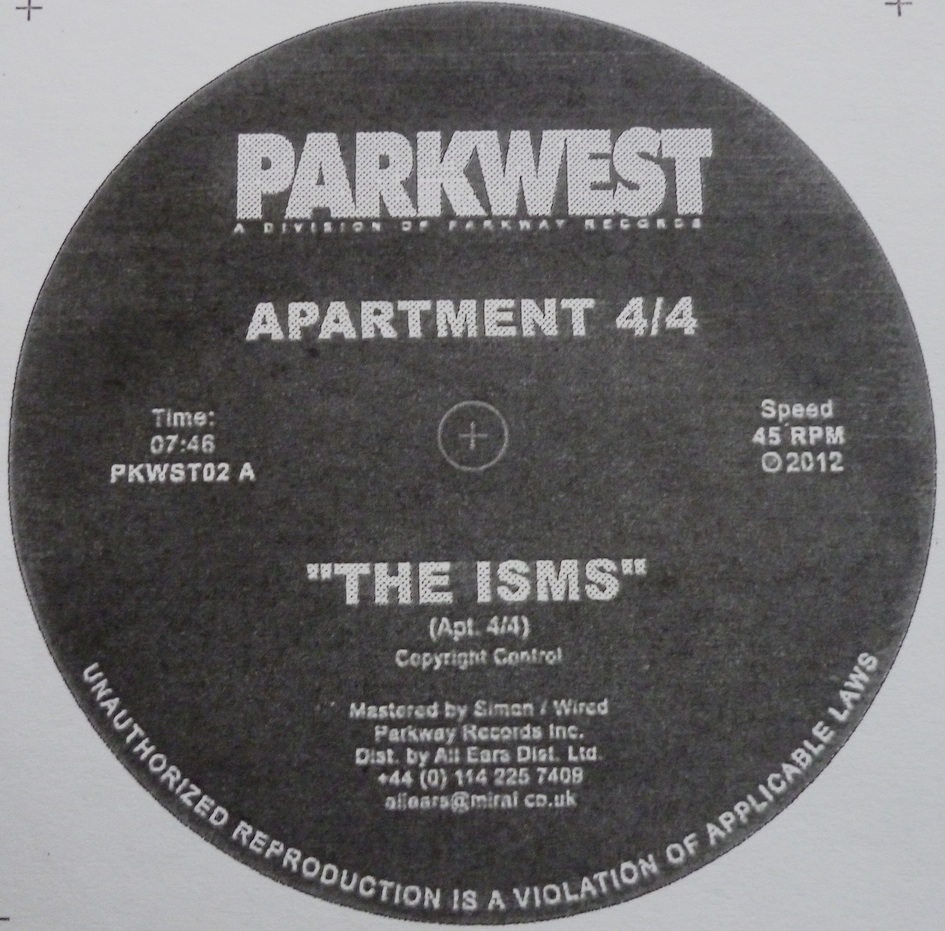 APARTMENT 4/4 / THE ISMS / PARKWEST
Positive black science. Ashely Beedle & Bob Jones sampling Jesse Jackson. Mood II Swing`s "swing" meets Larry Heard`s "Alien". Something Detroit in the drums. Eight Ball Jazz, a touch of the Juniors (Vasquez and Boy`s Own). The world is still full of trouble. The counterpoint of synths and pads a reminder of Acid`s abandon, like someone caught you about to "build the box" or break into Danny`s dance. A 3 to 5 Am "nice". Church get ready, it`s morning time.
Parkway Records on Soundcloud.
AL GOBI / HALFWAY HOUSE / DISCO BLOODBATH
Mike Dunn, more "God Made Me Phunky" than "Magic Feet", with filtered pianos and rave snares. Wild Geese take the track back to `89, the Desperation Dub of Sterling Void`s "Runaway Girl", Inner City strings and Smith & Mighty nascent Jungle subs, before the drums come on all U.S. Alliance. Crooked Man push the halfway house back over the edge of madness, leaving it burning, reduced to a hypnotic industrial LFO loop, as if JuJu & Jordash`s "Techno Primitivism" were cut up live by Joey Beltram, with unhinged vocals from Armitage S. recalling Chicago`s White Car, and topped off with a hit of James Chance-esque skronk.
Disco Bloodbath on Soundcloud.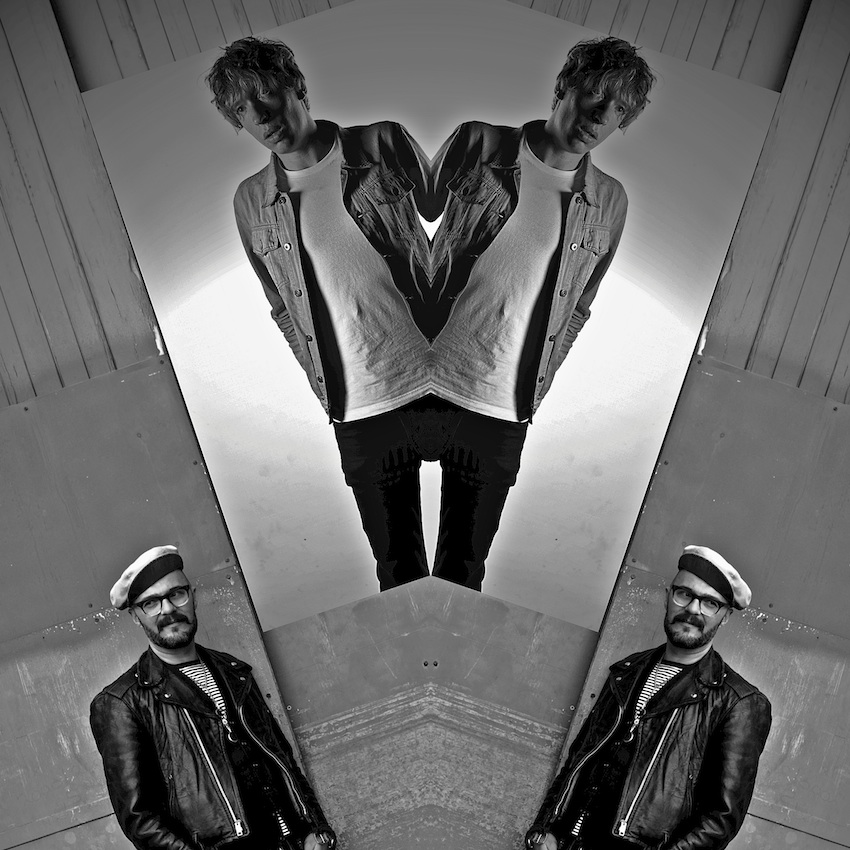 DANIEL AVERY & THE DEADSTOCK 33S / MAGNETIC / OPTIMO
Kriedler bass-line, modular oscillations, modern motorik. Barney Sumner`s guitar, apreggios, ethereal vocals, and tape reversals. Barnt`s remix picks up John Carpenter`s "Prince Of Darkness" tachyon transmissions. Credits roll, mirrors become fluid, the future looms. "Commercial Suicide" could be Keith Le Blanc subverting Acid`s butt music and "Manifesto For Mutants" has the warnings of Greater Than One`s "Dub Killer" gone unheeded.
Optimo Music on Soundcloud.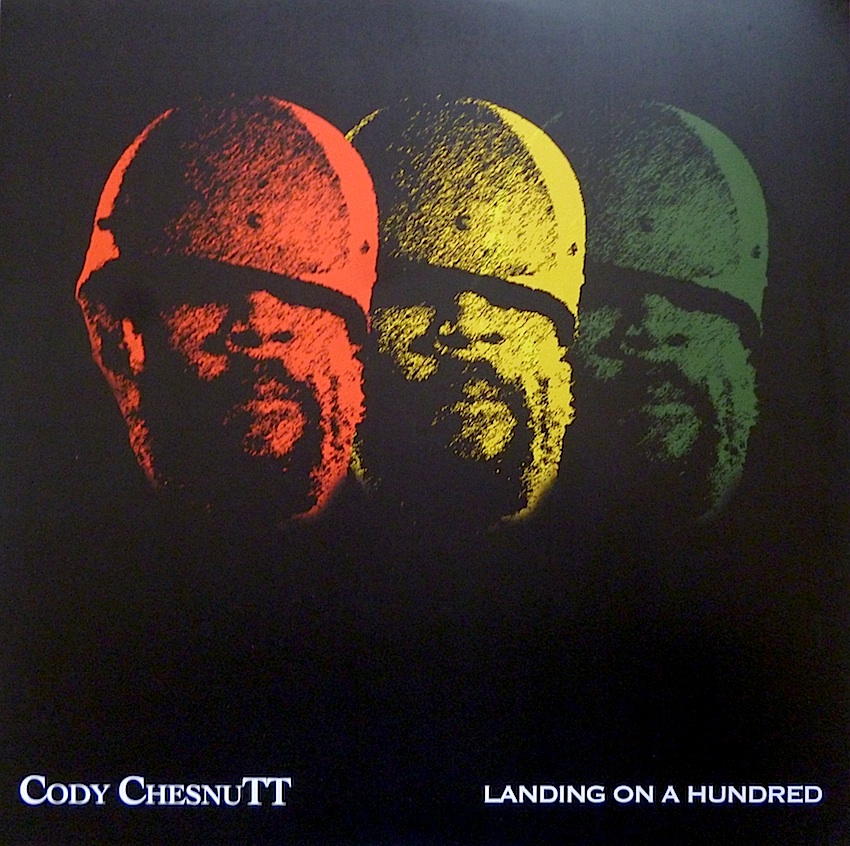 CODY CHESNUTT / LANDING ON A HUNDRED / ONE LITTLE INDIAN
Some people have said "Terence Trent D`Arby" and in the high notes and the way out places like "Don`t Follow Me" that`s obvious, but where Terence was James Brown on mushrooms sending up Mick Jagger, Cody calls upon the spirits of Marvin Gaye, Leroy Hutson and Curtis Mayfield. "Love Is More Than A Wedding Day" is Motown Marvin joy, with Tammi, before one beating too many. "It`s Been Life" could be Tim Maia, "Don`t Go The Other Way" maybe Mos Def or OutKast rocking out. I was sold on "That`s Still Mama", a cross of Aloe Blacc and "Freddie`s Dead". I don`t need the eclecticism, but I am in need of someone, a Mayfield for these times, willing to stand up and say how they see it, feel it. Someone with unshake-able compassion. God is love. Love is god.
Cody Chesnutt on Soundcloud.
You can hear tracks from these releases, and others like them, every Saturday on "The Remedy" / local FM (8 – 9 PM Japanese Time) / 11am in the UK (Noon in Europe) / on Karuizawa FM / to stream you need to click on web radio / then chose the first option – インタ-ネトdeラジオ / the shows are archived on Samurai.FM the following week here and you can find the Facebook page here.