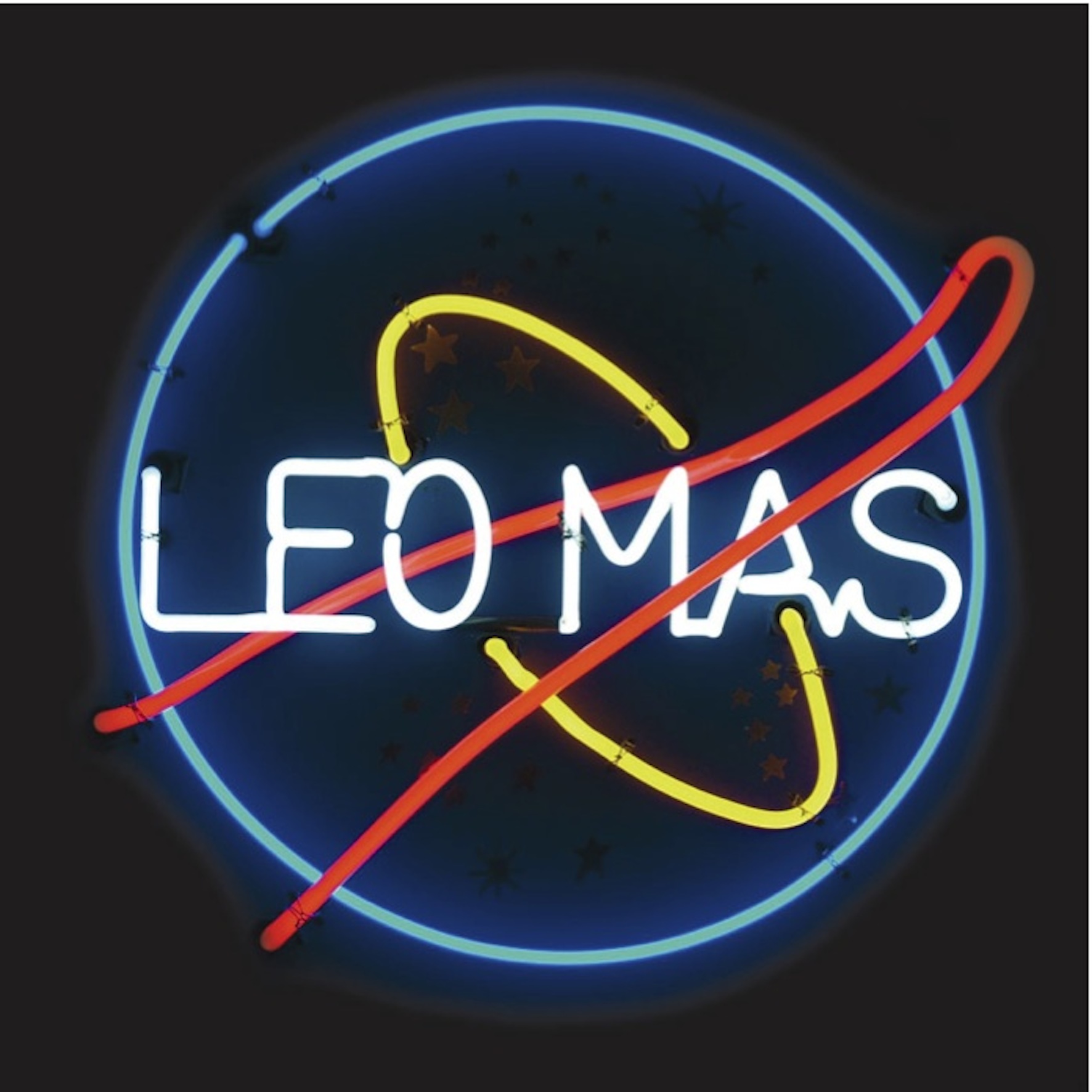 Where are you based?In Italy, I live in Milan.
Is this your hometown?I`ve lived in Milan from when I was seven, but I was born in Mediterraneum, in Sardinia near Alghero, where they speak in Catalan, like Barcelona and the Balearic islands.
What is your first musical memory?Stuff played at RAI, the Italian BBC, and records my father bought, and then my favourite Italian singer ever, Mina, and Celentano, my father`s favourite. And many others, Burt Bacharach, Ennio Morricone …
I have a few Mina records, my favourites would be "Senza Fiato" and "L`oumo Della Sabbia". What would yours be?I love Mina. In Amnesia in '88 we played her version of the Spanish song"El Porompompero". This is my Top 15:
"Conversazione""L'Importante E' Finire""La Pioggia Di Marzo (Aguas De Marco)""La Solita Storia D'Amore""C'e Più Samba""Cartoline""Che Meraviglia""Città Vuota""E Poi""La Scala Buia""Non Gioco Più""Se C'è Una Cosa Che Mi Fà Impazzire""Se Telefonando""Sacundì Sacundà""Upa Neguinho"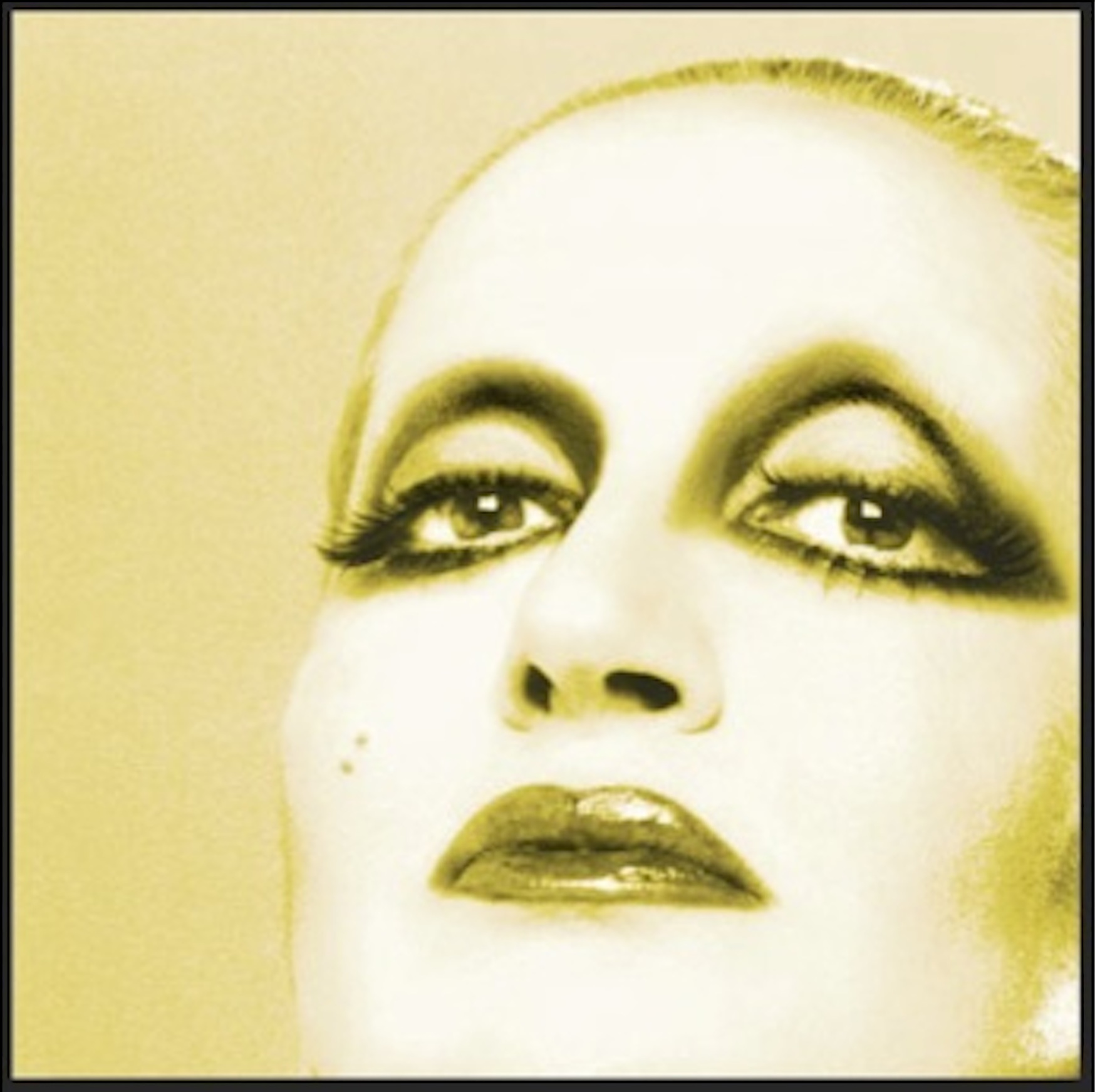 What was the first record you bought?Augusto Martelli`s soundtrack for "Il Dio Serpente" in 1970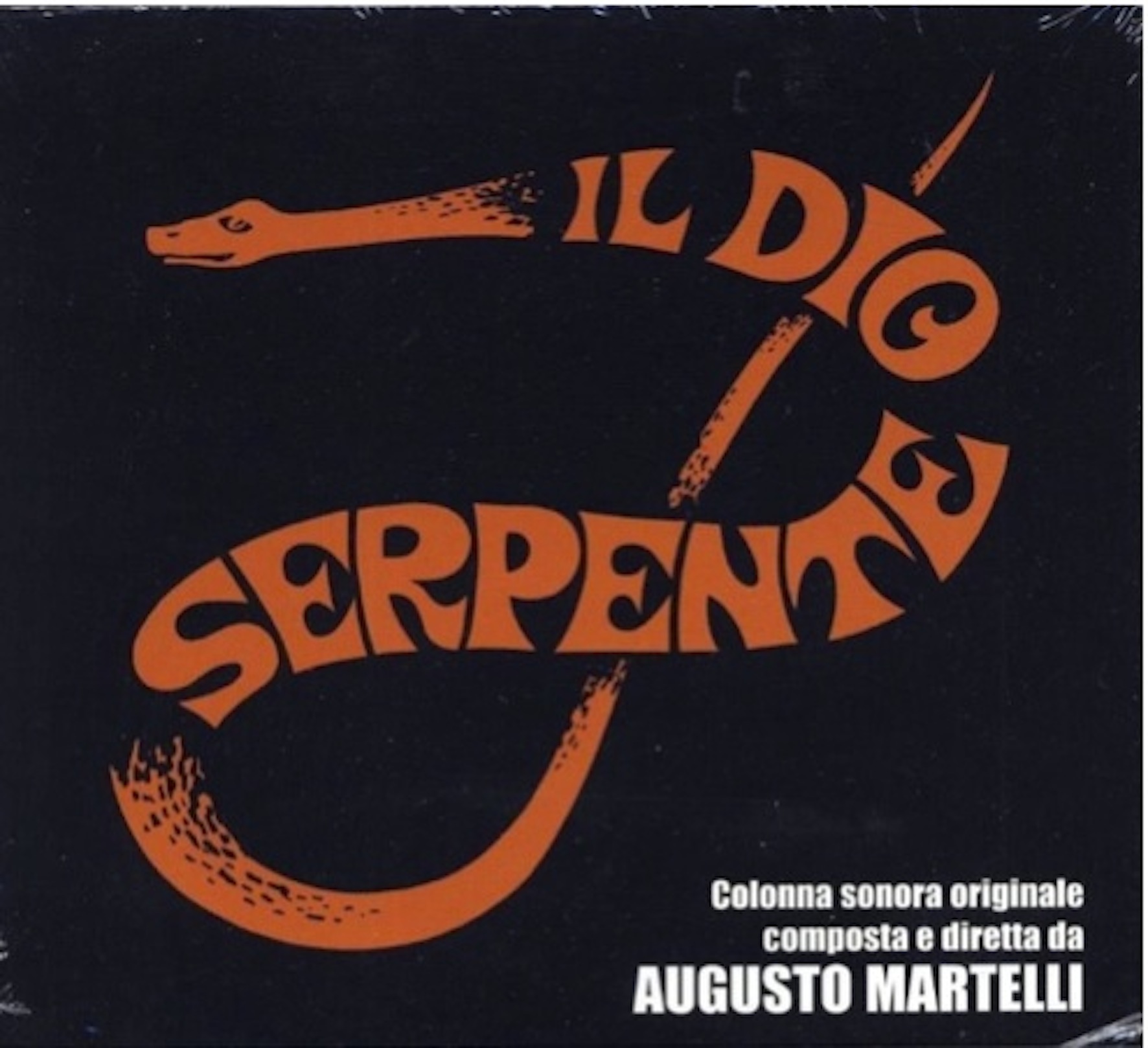 What was the last record you bought?The Candle Family`s "Love Theme From Two Hearts".
What inspired you to start DJing? Meeting Alfredo.
Do you make music?I played bass in a juvenile delinquent Punk-a-Billy band called Puma, in the early 80s, the only cover we did live was Stooges' "Down On The Street". After that I played with other bands, from Blues stuff to Electronics. Then I started DJing.
How long have you been DJing?I started in the Summer of 1985 at Amnesia in Ibiza with Alfredo. I can tell you our meeting and how things gone through the years together.
Please do.I went to Ibiza with some friends in 1984 after they buzzed my apartment in Milan one random day saying: "Come on, let's go!" At first I didn't want to go but they convinced me by literally dragging me out of the house. I still remember the impact that Ibiza's harbor made on me, a chaos that I didn't like at all. Formentera however was so cool, a lot more relaxed and laid back. My friend Ivan Lucchini knew the DJ in Amnesia, a guy called Alfredo, who we met the day before the mid-August party. He was promoting an upcoming night and came to Formentera to hang the event posters. We offered him a lift to the harbor to catch the last ferry to Ibiza and we were too late. Whilst we were in the car we listened to a mixtape I had made. I always made mixtapes for my friends with my favourite playlists on. From memory I think that one had Blancmange, Tones On Tail, Dominatrix, Felt`s "Mexican Bandits" and the first pieces from David Sylvian's album. Alfredo asked who made the compilation and that was it. The holiday ended. Afterwards Alfredo came to Milan to visit his girlfriend and he was supposed to stay at Ivan's. It turned out Ivan didn't have enough room so he asked if Alfredo could stay with me for a few days. A few days turned into a week, which became a month, and in the end Alfredo stayed 5 months. We spent a lot of time together during this period and we got to know each other very well, discovering we had a lot in common from our shared passion for music at 360 degrees from Independent to Insight Pop. We both described ourselves as "freaks" and we were left-wing. I have always been a hoarder of vinyl and during the period he stayed, I took him with me to No Stop, the biggest warehouse vinyl store in Milan, Tape Art, Supporti Fonografici, Pippo's Bazaar, Mariposa and Disco Piu' in Rimini. From '84 to '88 Alfredo came to Milan to buy vinyl to play during Amnesia`s summer season. At this time I was working in a screen printing shop. I made him an Ibiza logo to print on all the discs he had bought so he didn't have any problem with customs going back to Spain. He kindly invited me to stay at his place if ever I wanted to go back to Ibiza. In the Summer of '85 I decided to go and stay there for a month in August. By 1985, Amnesia was one of the hottest places to go, after Pacha and Ku. It was open from midnight to 9 AM and people used to arrive late, around 3 AM. This was my first time DJing at a club and it used to fill up little by little. I didn't play dance music straight away but I loved searching through both Alfredo's personal collection and Amnesia's archive and I would play a bit of everything: Soundtracks, Spanish guitar, Soul, Funk, cool Jazz, Electro, Dub Reggae, Afro Beat, Hip Hop, Dark Wave, Indie Rock, Synth Pop and so on. A music mix that later became a proper genre named Balearic, Chillout, Downtempo or Ambient. Amnesia's owner once asked Alfredo if I was playing music for airports. He evidently did not know who Brian Eno was. We would both play every night, but there were still no guests. Alfredo used to take one day off per week so then I would play for 9 hours straight.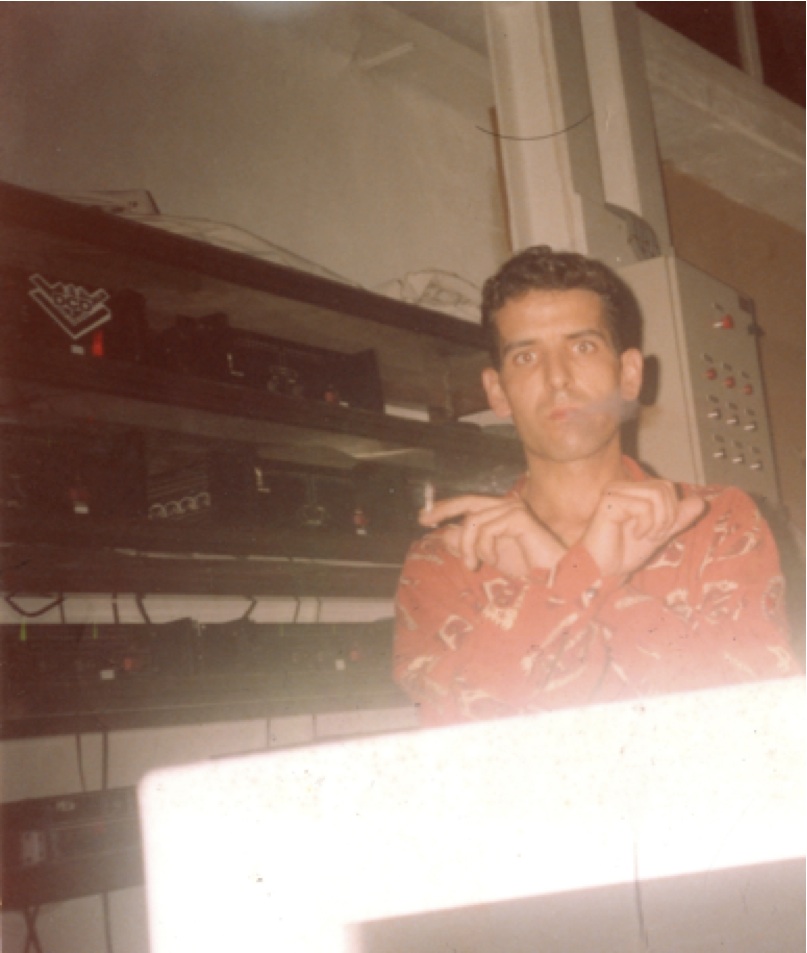 Once I came back to Milan, Alfredo came to spend the winter there. We passed most of our days in music stores whilst at night we went to Killer Plastic "O" to listen to our friend Nicola Guiducci: the legendary DJ. After a couple of months, Alfredo went to visit his young son Jamie in Switzerland where he was living with his mother. Then he went back to Ibiza. At the end of spring in 1986, he came back to Milan as my guest and he invited me again to play in Amnesia. That summer, I used to start my sets with a mix of musical genres similar to those of the year before, but the crowd was different now: incredible. Another world, superfreak, a bit posh but very easygoing, a mix of musicians from all over the world, hippies, gays, pop stars, drug dealers. We all danced together in total freedom. Again after that season Alfredo joined me in Milan. During weekends, he played in some Italian clubs while during the week we were going vinyl shopping together. In the Spring of '87, Alfredo asked me if I wanted to play for the whole summer season. I couldn't believe it! I quit my job to pursue my DJing career. I remember that just before leaving for the island, we went to Supporti Fonografici and I bought The Woodentop's "Why Why Why". It later became not only our speciality, but a proper Balearic anthem. From No Stop, we bought Elkin & Nelson's "Jibaro", The Residents "Kaw-Liga", William Pitt's "City Lights" and when the visiting Brits listened to these for the first time, they literally went crazy. I remember we also bought many Underground House records.
The musical difference between us, Amnesia, and Pacha and Ku, was due to the choice of music and the fact that we bought the records in Milan, stuff you couldn`t get on the island. In Ibiza, our favorite shops were Delta Discos, Gallery and M15. Alfredo and I decided to set the night in crescendo, starting the first two hours with a downtempo of 95 bpm then growing to 130 and then finally back down to 105 bpm again for the last 40 minutes. I always ended under 118 bpm while Alfredo a little above that. This is still my favourite way of working.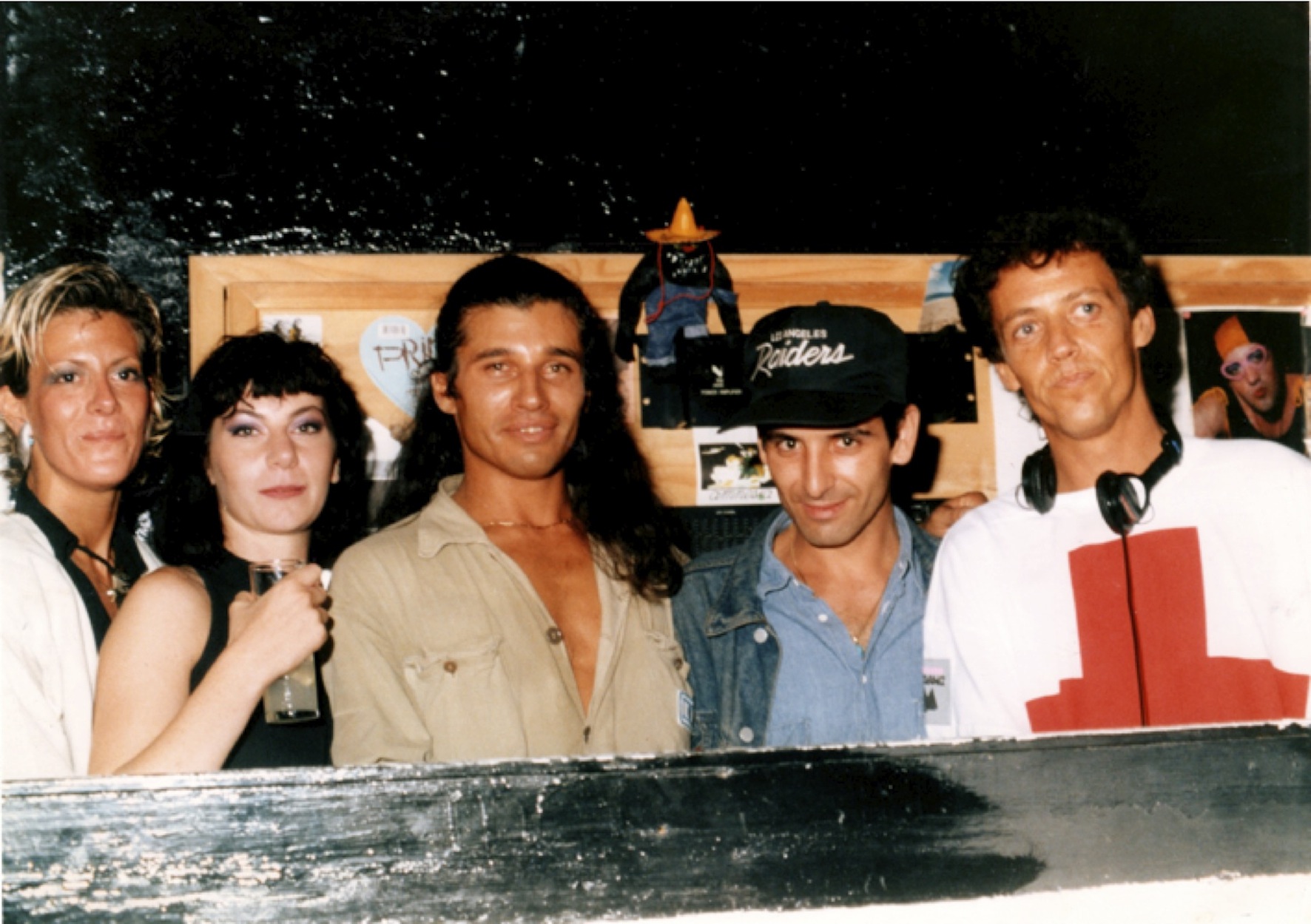 Summer 1987 for Amnesia was the year of the revolution and its main achievement. I used to open the night for Alfredo, and one night per week we played by ourselves while the other one rested. I learned a lot from Alfredo and consolidated what had become my trend: playing everything, experimenting, crashing stylistic walls. That year was shaped by House music as Punk music had done a decade before. In Ibiza you could feel all that. The Brits who used to stay in San Antonio, that year moved to Ibiza Town. Trevor Fung, Paul Oakenfold, Danny Rampling, Nick Holloway, Ian Saint Paul, Johhny Walker and Nancy Noise, some of whom had already been to Amnesia, were left shocked from what they saw. There was an explosive interaction like a short circuit. What was later called 'Balearic' was considered freeform, and the Brits were sent tripping by the mix of Elkin & Nelson, Liaisons Dangereuses, The Residents, The Woodentops, A Split Second, Yello, The Cure, The Clash, New Order, Enzo Avitabile, The Housemaster Boyz And The Rude Boy Of House, The Night Writers, Jungle Wonz, Fingers Inc., Mandy Smith, Chris Rea, Beautiful Ballet, Area Code 605, The Trashing Doves, Rufus and Chaka Khan, William Pitt, Prince, Barry White. Ecstasy was undoubtedly a factor. I also remember Jose Padilla, Cafe del Mar's resident DJ, asking me for some recorded tapes of the warm-up music that I played. If I start thinking of Amnesia in 1987 now, it sends shiver up my spine. Those were unique moments where you knew something new was about to start and you were its witness and protagonist. That same summer Ibiza's first afterhours party was born: Glory's. Its deejay, Nelo, was a friend of ours from Barcelona, to whom we used to lend our records because he didn't have the newest music from the States. I remember I lent him American 12s like Mr. Lee's "I Can't Forget". My friend Fabio and I were always the last to leave Glory's at around noon. It was the club where everyone working in the other clubs used to finish their nights. It was awesome. It's a pity that it didn't last longer enough, just a couple of months.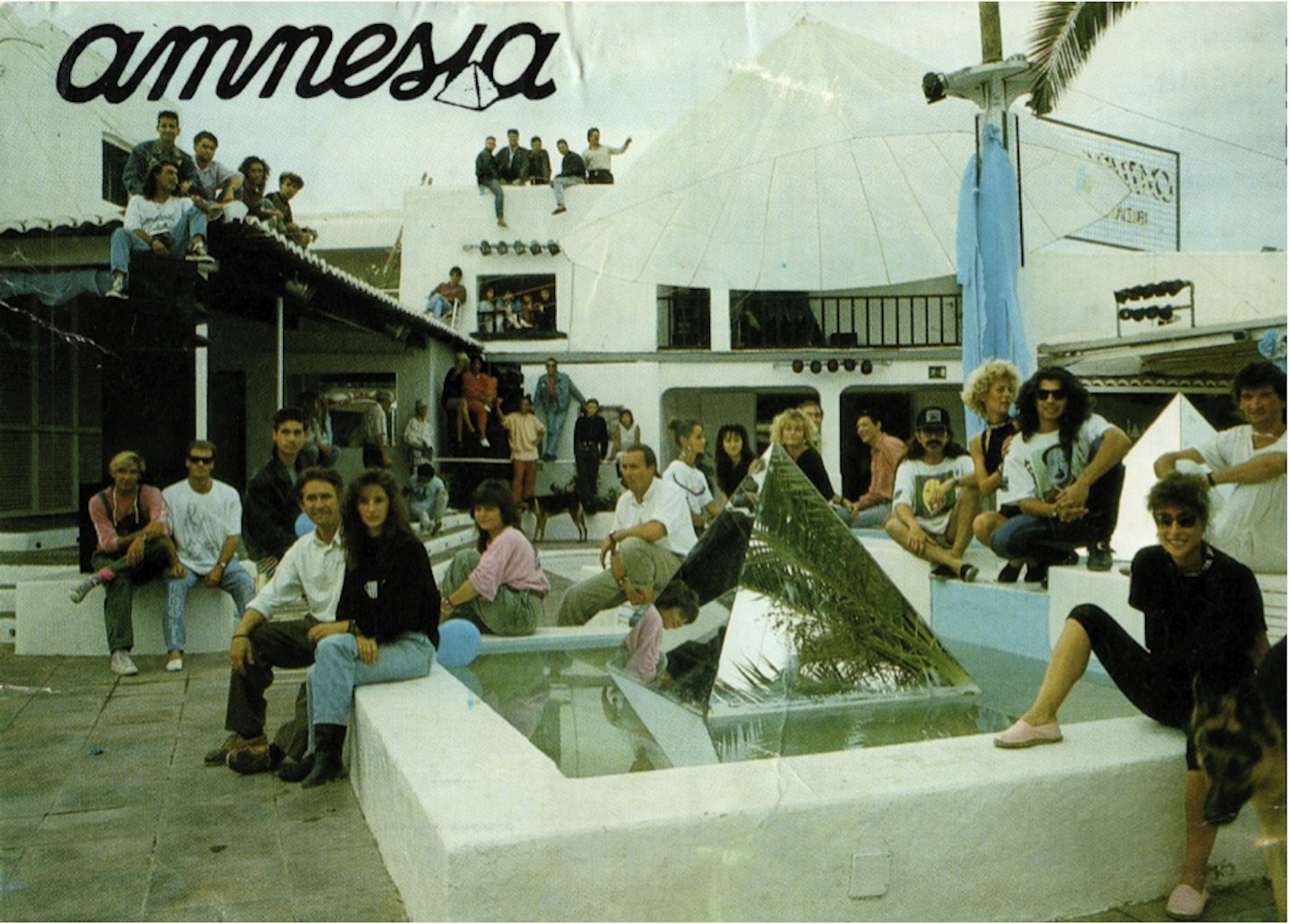 That winter saw the opening of the first Balearic club in Italy: Macrillo, in the small town of Gallio, near Asiago and Vicenza, up in the mountains. It had a capacity of 800 people but there were 1500 people there at the end. The Italians who used to go to Ibiza in during the late 80's were all there. Macrillo's promoters used to bring the entire staff of Pacha and Ku up there for three months during the winter season, a thing that today would be impossible. They kept them in a villa where the craziest things happened. When people came out from the club, early in the morning, it was mayhem! You saw the old women from the village carrying wood on their backs while shaven headed kids were dancing in the snow, cars blaring music at high volume. In the beginning, the organizers wanted Alfredo to play, then one night he didn't show up, he had to pick his Finnish girlfriend up in Padova, so I started to play as the only resident DJ. In 1988, it was always with Alfredo, the Summer of Love, with the English bass-drum by that time already hyperactive. That same summer, Space opened for the first time. The owner was Bepe Rosello, but the original idea was Ruggero Daghini's, a friend of mine from Milan who worked for an Italian company managing holiday villages in Ibiza. In the beginning Space was always empty and in a very commercial location. We were sceptical about it, but suddenly it became the meeting point of all other DJs and music operators. We felt very very free in there and we had crazy fun.
In 1989, I did not play in Amnesia. Pepe Rosello from Space offered me to play at his club, but then nothing happened. I ended up at Movida in Jesolo, near Venice. I had a row with Alfredo. He is not an easy guy to deal with. I love him, he has been a father, brother and friend but it is very easy to have some rifts with him. When he gave some interviews he never mentioned me, I believe because of a misunderstanding back in 1988. I saw him recently and he admitted that, almost apologizing. We took different paths and I still love him as a friend. In 1990 I went back to Ibiza. Alfredo went to play for Pacha, so I did Amnesia with DJ Nelo, then Cirillo and Alex P. Then I start playing massively in Italy, moving more to House and Techno stuff in the '90's, but that`s another story.
Leo, that first mix tape that Alfredo heard in the car was pretty eclectic. How did you get exposed to such a wide range of music? Radio, shops, clubs?Music and records are my great passion from day one. I played my father's collection and when I was 9. Around this time I started buying my first 45's, asking for money from my mother. The first LP I bought was The Rolling Stones' "Goat`s Head Soup" and today I have a collection of 30.000 vinyls. Since my teenage years I have always felt music as a form of rebellion, freedom, alternative culture. At 14 I started follow radical left ideology and the music I was listening to was a mix of Mahavishnu Orchestra, Weather Report, King Crimson, Don Cherry, John Cage, Sun Ra, Art Ensemble of Chicago, Ravi Shankar, Frank Zappa, Tangerine Dream, Neu !, Can, Ten Years After, Led Zeppelin, Traffic, Cat Stevens, and my favourite italian band, Area (International Popular Group) with the legendary voice of Demetrio Stratos. At the same time I was also checking The Velvet Underground, the glam scene with T. Rex, Roxy Music, David Bowie, New York Dolls, Alice Cooper. I went shopping in Milan's record stores like Buscemi and New Kary, but I didn't go to clubs because for us going to clubs or dancing to Donna Summer and stuff like that was fascists` shit. We thought to literally burn down the discos, and some clubs were burnt down as they were really full of fascist. For me at that time most important was the alternative festival circuit that in Italy was great with happenings like Parco Lambro. Only at the end of the '70's did I start seeing things in a different way and going to the first alternative clubs in Milan.
Living in Italy were you aware of Baldelli, Loda and Afro / Cosmic? Were these DJs and scenes an influence at all?Cosmic, where Baldelli was the DJ, opened in '79 and closed in '85. Typhoon, where Loda was the DJ, opened in '80 and closed in '87. I never went to those clubs. I remember hearing about them after they closed. At Movida club in '89 someone brought mixtapes from Cosmic, Typhoon, Mecca, Baia degli Angeli asking to exchange them for some of the mixtures I was doing at the time, and I saw Baldelli at Movida coming see what was going on. I started dancing in '78 after the Punk explosion, in the first alternative rock club in Milan, Viridis, in San Giuliano, right outside Milan, where the music was not disco music but for the first time things like the Ramones, Sid Vicious, PIL, The Cramps, Television, Talking Heads, Iggy Pop, Elvis Costello, Patti Smith Group, B 52's, Devo, Ian Dury And The Blockheads.
Playlist 1978 Viridis:Ramones / Sheena Is A Punk RockerThe Clash / Tommy GunSid Vicious / My WayPIL / Public ImageThe Cramps / Surfin' BirdTelevision / Marquee MoonTalking Heads / Psycho KillerIggy Pop / Lust For LifeElvis Costello / AlisonPatti Smith Group / Because The NightB 52's / Rock LobsterDevo / SatisfactionIan Dury And The Blockheads / Sex & Drugs & Rock & Roll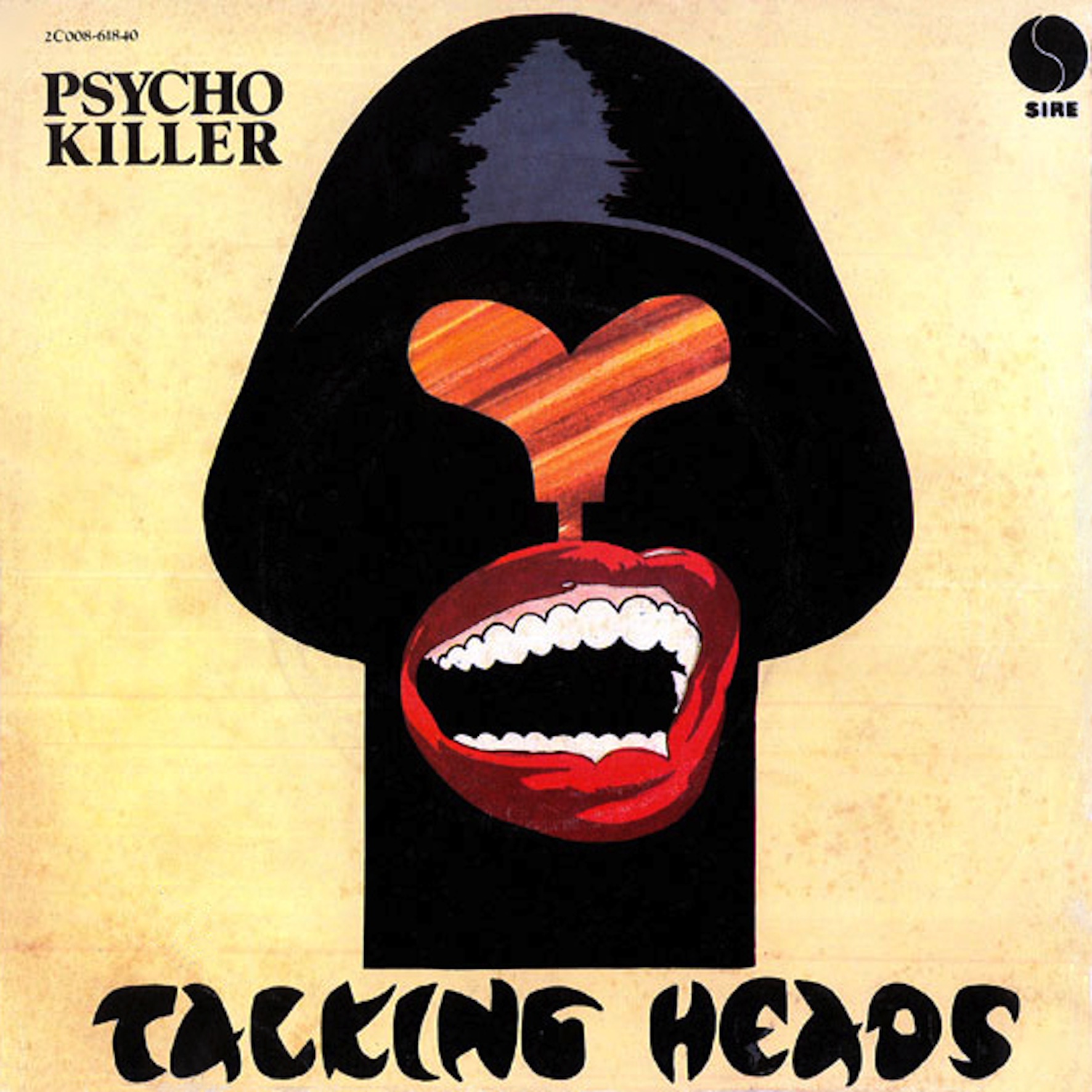 While in '79 at Cosmic they danced "funky" I went dancing to Odissea 2001 in Milan, to stuff like Joy Division, The Clash, The Specials, Madness, B 52's, Nina Hagen Band, Marianne Faithfull, Roxy Music, Japan, Gary Numan, Blondie, Sugarhill Gang.
Playlist 1979 Odissea 2001:Joy Division / TransmissionThe Clash / London CallingTalking Heads / Life During WartimeThe Specials / GangstersMadness / One Step BeyondB 52's / Planet ClaireNina Hagen Band / African ReggaeMarianne Faithfull / Why D'Ya Do ItRoxy Music / Angel EyesJapan / Life In TokyoGary Numan / CarsBlondie / Heart Of GlassSugarhill Gang / Rapper's Delight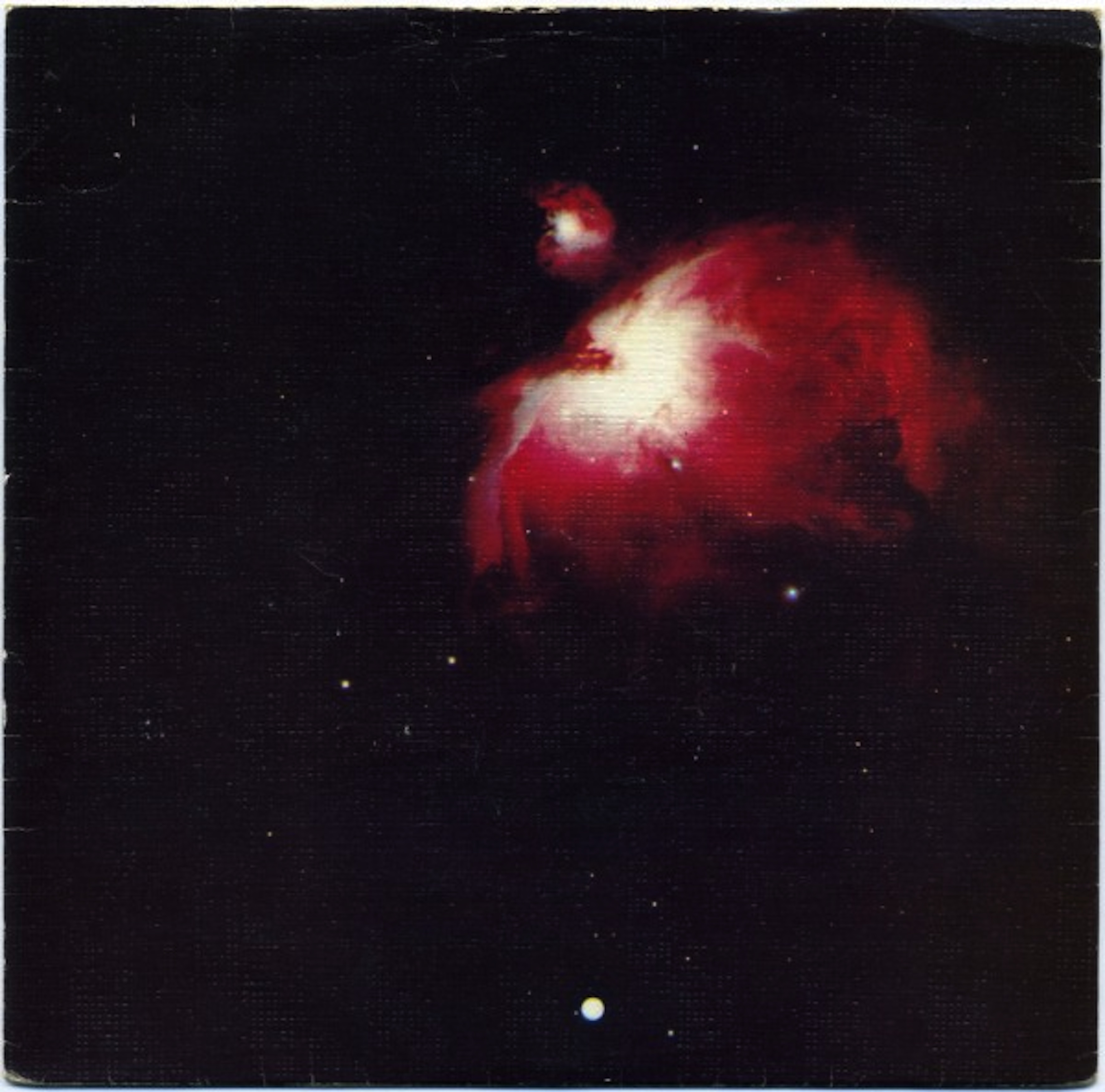 In 1980 the clubs for me were La Luna and Plastic. The sound was Blondie, Kurtis Blow, Grace Jones, Ultravox, Devo, David Bowie, The Cure, Martha And The Muffins, Adam & The Ants, Stray Cats, Visage, Orchestral Manoeuvres In The Dark.
Playlist 1980 La Luna & Plastic:Blondie / RaptureKurtis Blow / The BreaksQueen / Another One Bites The DustGrace Jones / Love Is The DrugDevo / Freedom Of ChoiceUltravox / SleepwalkDavid Bowie / Ashes To AshesThe Cure / A ForestMartha And The Muffins / Echo BeachAdam & The Ants / Ant MusicStray Cats / Runaway BoysVisage / Fade To GreyOrchestral Manoeuvres In The Dark / Enola Gay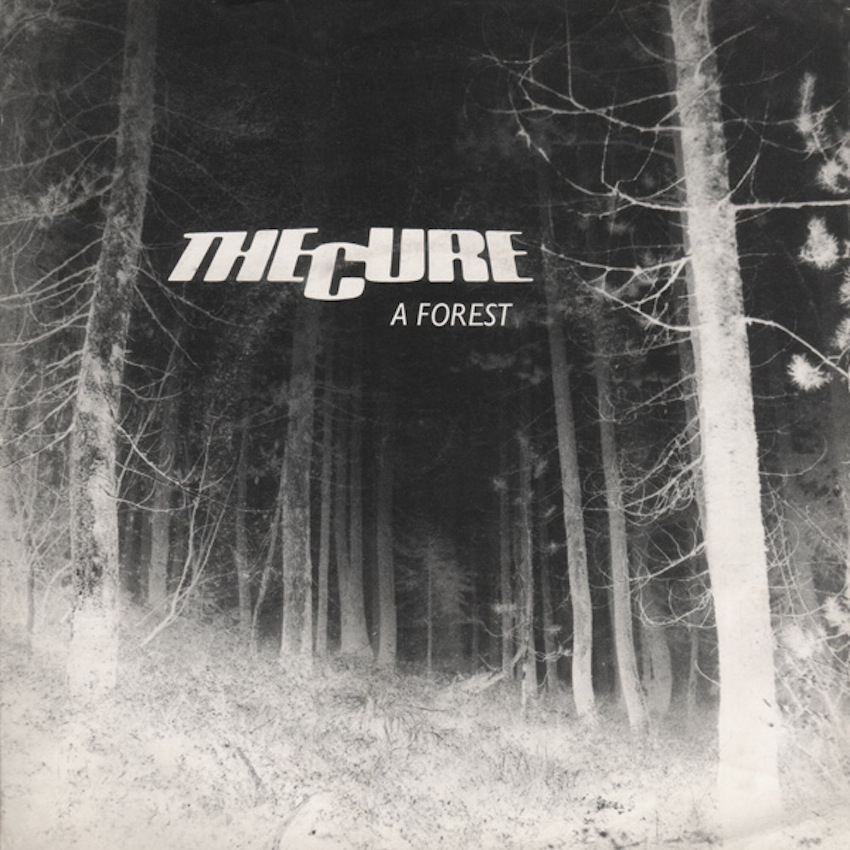 So I can't say Baldelli and Cosmic things were an influence. I respect these things but it's not my background. I was part of a similar cult, in that it didn't have any coverage outside Italy, but it was massive here, with an incredible following. Even now with fans exchanging mixtapes etc. When I was at Iesolo's Movida club, Iesolo is the second beach in Italy after Rimini e Riccione, and is near Venice, in the spring of '89, the year I didn't work in Ibiza, it was La Triade, me, Fabrice and Andrea Gemolotto, and our sound was a radical freeform. A unique mix of New Beat, EBM, Detroit Techno, Chicago Acid, Hip-House, NY Garage, UK stuff like Black Dog, Electronics, Ambient, and we played that way until '93 in this and other historical Italian clubs at the time such as Afterhours, Ranch, Mazoom and finally Go! Bang. At Go! Bang the sound became harder, stuff like Jeff Mills, Corridor, Vapourspace, Sandoz, Corrugated Silence, Djax records, Acid Jesus, Basic Channel, AFX.
Movida 1989 Playlist / Top 50:Hellbound Hellraiser II (OST) / Second Sight SeanceEINSTURZENDE NEUBAUTEN / PrologCassandra Complex / Beyond BeliefPara noise / Jungle BeatAirplane Crashers / White RabbitBigod 20 / Acid to Body (Pillentaz Mix Eins)Laison D / Future FJPRenegade Soundwave / Ozone Breakdown + The Phantom (Rmx)Clock DVA / Hacker (Reprogrammed 2)Statik / Iron OrbitBig Audio Dynamite / In Full EffectNightmares On Wax / DextrousPsychic TV / Love War Riot (Dogon Nogod Vocoder Message Mix)Confidnetial / Inner SpaceThe Octagon Man / Free-er Than FreeThe Orb / Loving You (Orbital Mix)Aqua Regia / New York City Smile On Me808 State / Pacific StateA Guy Called Gerald / Emotional ElectricSueno Latino ft Carolina Damas / Sueno Latino (The Paradise Version)No Smoke / Black Is BackTeque Nick / Bye Bye Stembi (Mankaba)N. Y. House Authority / Fort Green HouseVelma Wright / You're Not Right (Accapella)Ten City / That's The Way Love Is (Underground Mix Extended Version)Lil Louis & The World / French Kiss + Blackout (Phase 1) + I Called U (Saxy Version)Mark Imperial / The Love I Lost (Lullabulabye Trance)Seduction / Two To Make It Right ((The Cole/Clivilles House Dub)Mr. Fingers / What About This Love (Dub Version)Total Science / Just A Little Bit (Classical Mix)Michael T. Brown & Alec Shantzis / Oh No (House Mix)Urban Parts / Steal The BaseScott Grimes / You've Got A Friend (Manny's Deep Garage Mix)Corporation Of One / The Real Life (Oppy Mix)Tony G / Tony Song (Percapella)KC Flightt / Planet E (House Mix)The Doc / Portrait Of A Masterpiece (CJ's Ed-Did-It Mix)Doug Lazy / Let It Roll (Dub)Tyree / House Music Is My Life (Craig S. Loftis Deep House Rmx)C'hantal / The Realm (Love In D Minor Mix)Virgo Four / In A VisionGene Hunt / Living In A LandMike Dunn / Magic FeetSteve Poindexter / Computer Madness (Mike Dunn Mix)326 / Falling (Armando's House Mix)R-Tyme / R-Theme (Dramatic Mix)Rhythim Is Rhythim / Bevond The Dance (Cult Mix)Model 500 / The Chase (Juan's Version)M-D-EMM / Get AngelicPierre Henry & Michel Colombier / Psyche Rock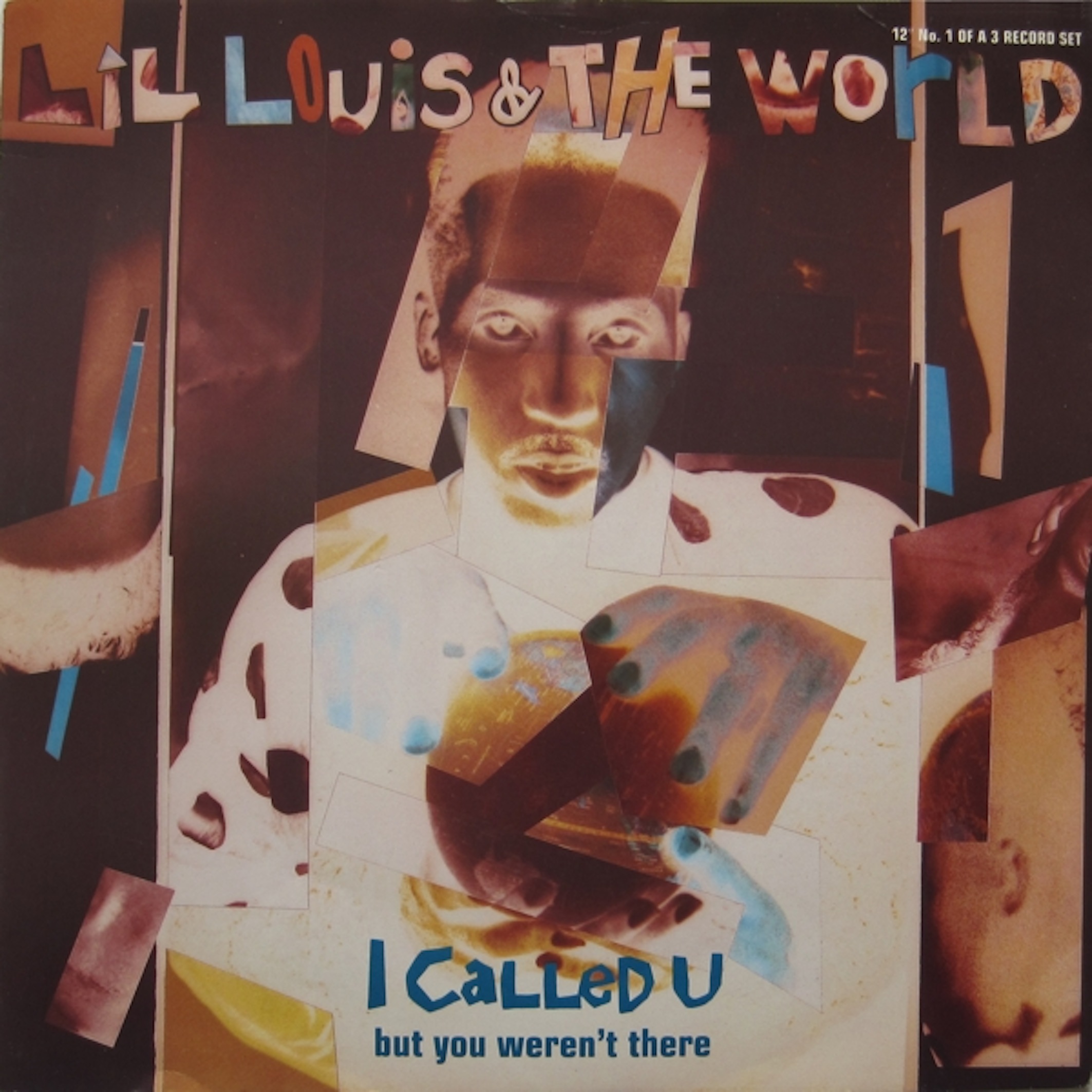 In 1985, when you first played at Amnesia, what was your regular time slot?From midnight to 4.
Alfredo and yourself both played at the recent Shoom 25 party. Did you play together? Had it been a while since you had seen each other? How was the meeting? How was the party? What music did you play?It was from the end of the season of '88 that we didn't play together and for the first time at Shoom 25 we played one record each, for 4 hours or more. All the records we played at Amnesia in '87-'88: Chicago House, Acid, more dark electronic stuff, Balearic. I usually go to Ibiza or Formentera early September every year and I sometimes met Alfredo. Then with Skype and Facebook we're in contact. Our relationship is very good now. The Shoom 25 party was great, seeing Danny Rampling after so much time was great, and to give a big hug to Trevor Fung and Nancy Noise, shaking hands with Mark Moore who I`d never met before, having a kick from the great clubbers, the location. It was all great.
How would you describe your sound?The fruit of my musical passion and culture, I love all kind of music, 360 degrees, I always look out for quality and I'm sensible for underground stuff, in every field.
Do ever still play in a Balearic style or are you now mainly House and Techno?As a guest I play in the middle of the night and I start around 122 BPM going deeper with harmony and rhythms, playing a mix of Jazz House, Funk, Tribal, Deep and Detroit.
What artists and tracks would feature in a typical 2013 Leo Mas set?
Ron Trent / Sweetness + Sundance from Raw Footage: Part One
Black & Medley ft Rosina / Roll The Dice
Dr. Beat From San Sebastian / Mediterraneo (Dj Harvey Beach To The Bar Mix)
Cobblestone Jazz / Before This
Markus Schatz / Smokin' Wild
Peace Division ft Pleasant Gehman / Blacklight Sleaze (Gerd Tough Sleaze Rmx)
PBR Streetgang / N-H-N
Delano Smith / Midnight Hours (Reconstructed by Carl Craig)
Gitte Verfuehrt / Ti I Ya (Original) http://www.youtube.com/watch?v=JHONp3FbdkM
Do you still get the opportunity to do the "crescendo" thing, 95 BPM to 130 bpm to 105 BPM?I keep on buying Downtempo freeform stuff on vinyl, from Ambient to Dub and Funk to Electronics, but I don't find clubs with the right culture and bravery to offer this style. I did it in the winter seasons of '87 and '88 at Macrillo, a real italian Balearic club, and then with Fabrice and Gemolotto in '90-'91 at Ranch and in '92-'93 at Mazoom.
What are your favourite places to play / hang out in?It would be good to return to Amnesia in Ibiza when it was a open-air club. It was really unique, however I get great feelings playing in Shelter, New York, great club, great sound, great people.
How often do you play Shelter? Do you have a residency or regular bookings in Italy? Do you get to play abroad often?I played once at Shelter, in '92, at a DFC party for the New Music Seminar in NYC. After a 10 year residency at Fluid, from '98 to 2008, a club with big influence in Italy in that time, I'm free now and change clubs, working mainly in North Italy. It had been a while since I played outside of Italy so it was great to do the Shoom 25. I hope to do more soon.
What is your favourite place outside of a bar / club?Milano Libri strictly for books, Feltrinelli for books, music and videos, Serendeepity for vinyl, CD's and books. I like books, just in case that isn`t clear. La Latteria in Via San Marco in Brera's area, my favourite restaurant.
Do you see yourself as part of any scene?I found myself acting in Rock, Balearic, House and Techno scenes at different times, and I love all the music I`ve played. I can say that I am a man in love with music.
Which artists, visual or musical, would you cite as a source of inspiration / influence?Nicola Guiducci, DJ at Plastic in Milan, Alfredo, my friend and partner from Amnesia Ibiza, and Fabrice and Gemolotto, we played together a lot back in the day and we did few labels like Informal, Pin-Up, Muzak, Spock, Models-Inc.
Does playing and making music pay the rent?When you decide to follow your passion for music you have obviously to go through sacrifices and have great devotion. I started a long time ago, and things have got better over the years and right now I live quite well, yes.
What sites, if any, do you regularly check on-line?In the morning after breakfast I check e-mails and Facebook and then I visit regularly my favourite sites, Test Pressing, Toilet Paper (Maurizio Cattelan`s project), Space Age Museum, I like everything about the Space Age, design, Japanese robot toys, music, movies, magazines, graphics, photos, NME, Mixcloud, Souncloud.
What was the last book you read?Sex Press: The Sexual Revolution In The Underground Press 1965 – 1975.
What is your favourite book?Corrado Stajano`s "Il Sovversivo" (The Subversive).
What was the last film you saw?"Django Unchained".
What is your favourite film?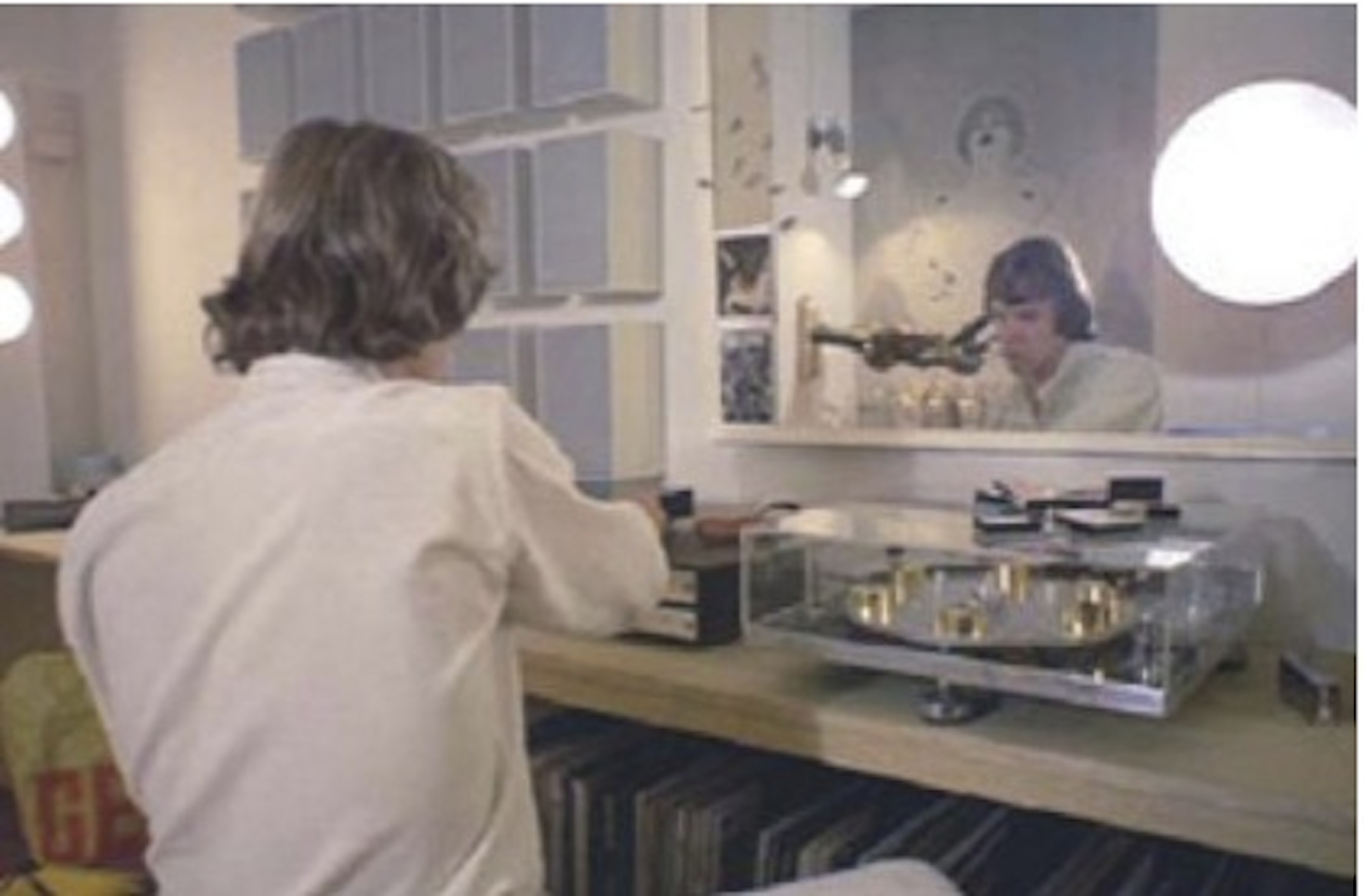 A Clockwork Orange. Walter/Wendy Carlos' OST is amazing and Alex's home decor and furniture were my dream for a long time, then one day a friend sold me his Transcriptor turntable and the dream partially came true. I would like have one day Herman Makkink`s Dancing Jesus (Christ Unltd.-1970).
What is your favourite piece of music? If that`s too difficult, what`s your current favourite piece of music? Eumir Deodato / Così Parlò Zarathustra (Also Sprach Zarathustra 2001). I went to Eumir Deodato's concert at Blue Note in Milan taking with me the 45 as a proper fan, and he autographed my favourite record of all time. For me the best tracks of 2012 were:
Gregory Porter / 1960 What? (Opolopo Kick & Bass Rerub)
Bjorn Torske / Langt Fra Afrika (Todd Terje's Enda Lengre Milks)
Can you name 3 records for sunset / sunrise?
For Sunset. Tramonto:
Deodato / Così Parlò Zarathustra (Also Sprach Zarathustra 2001)
Don Cherry / Brown Rice
Fela Kuti / Gentleman
For Sunrise, Alba:
Ennio Morricone / Giù La Testa (OST "Fistful Of Dynamite!")
Mystic Institute / Ob-Selon Mi-Nos (Re-Painted by Global Communication)
Antena / Camino Del Sol
Can you name 3 records to start a party?
The B'52s / Planet Claire
Salt City Orchestra / The Book (Epilogue Reprise)
Peter Panic – A Black Man & A Black Man (SYB Danger Pella Dub)
If you had to pick one record that summed up Amnesia Summer 1987 what would that be?
Elkin & Nelson`s "Jibaro" . We can say that was the record of the Summer, the one that made all us feel like sons of Ibiza, but can I mention another 3 records? The Housemaster Boyz And The Rude Boy Of House`s "House Nation". This was the first time I saw all the clubbers with lifted arms, an incredible emotion.
The Night Writers` "Let The Music Use You". One of the most beautiful House records ever. At Amnesia, under the sky it was a real experience.
Thrashing Doves` "Jesus On The Payroll". With this record my Rock'n'Roll soul was fulfilled.
It was a time of hedonism. Are there any stories you can tell of that summer?Amnesia was an utopic dream, a Garden of Eden. It was forbidden take photos, there wasn't a VIP Area, and you could see mixed up the gipsy pusher and the Prince of Monaco, hippies and fashion victims, every kind of people. I remember when Alfredo started playing after my set I stayed in the DJ booth and seeing all the crazy people was amazing, the way they dress, and the animation of people coming from Ku and Pacha, Locomia. At one point there was Roman Polanski under the DJ booth, with his beautiful wife. One night Mick Jones came and we instantly put on "The Magnificent Seven". At the end he invited us to play at his villa, a beautiful party by the pool drinking cocktails with MDMA. New Order came, and we saluted them, playing all their records, showing our respect. Things like that. One funny story, at the closing party of 1990, around 9 AM, I was DJing and there was Sven Vath, then in the group Off, dancing next to the DJ booth, he wasn't a DJ yet, however out of the blue the music stopped. I was so into the music that I thought the system crashed. Sven leaned over, pressed a button, the music came back on and he said "You're even more stoned than me".
A big thank you to Christian Zingales at Italy`s Blow UP magazine and Alice Burr Scandellari for invaluable assistance with the translation.
There`s a nice interview with Alfredo and his son Jamie, where Leo gets a quick mention here.