There`s a huge church influence here. The strident pianos and testifying vocals. Paul Simpson takes the sacred to the profane like a House Sam Cooke. From manning the board at Vince Montana Jr.`s Philly Soundworks, to ground-breaking productions at Easy Street, and partnerships with Boyd Jarvis and Winston Jones. Stripped down, drum heavy electronic dubs, torn apart by bursts of planet rocking strings. The distinctive delay on his drums creating a hermetic world of their own, and making him the producer of choice for any major with a struggling R & B project. By 1987 he seemed to have gained the position of in-house fixer for the UK`s Virgin. The label of the Well Red record credits him as "Paul Saviour Simpson".
From classily arranged Don Armando / Dr Buzzard type 30s Cadillac, white fox fur, sharp suit and spats updated Cotton Club show tunes to reveling in the De La joys of Sampledelia. Musical Freedom. Mr Simpson eating himself, along with Sterling Void, Martin Luther King, and Todd Terry. Referencing Dr Love and inventing new (love) hangover-inducing cocktails, and in the process, drawing the blueprints for every piano House track you`ve ever heard or are ever likely to hear.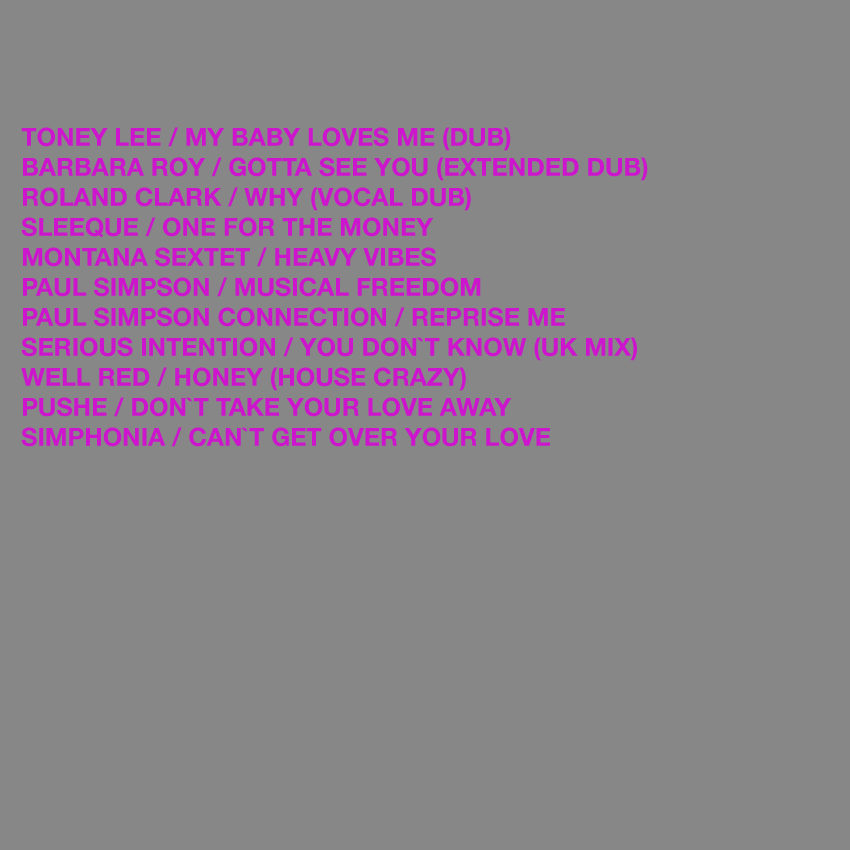 Thanks to Mark Seven for the clip.