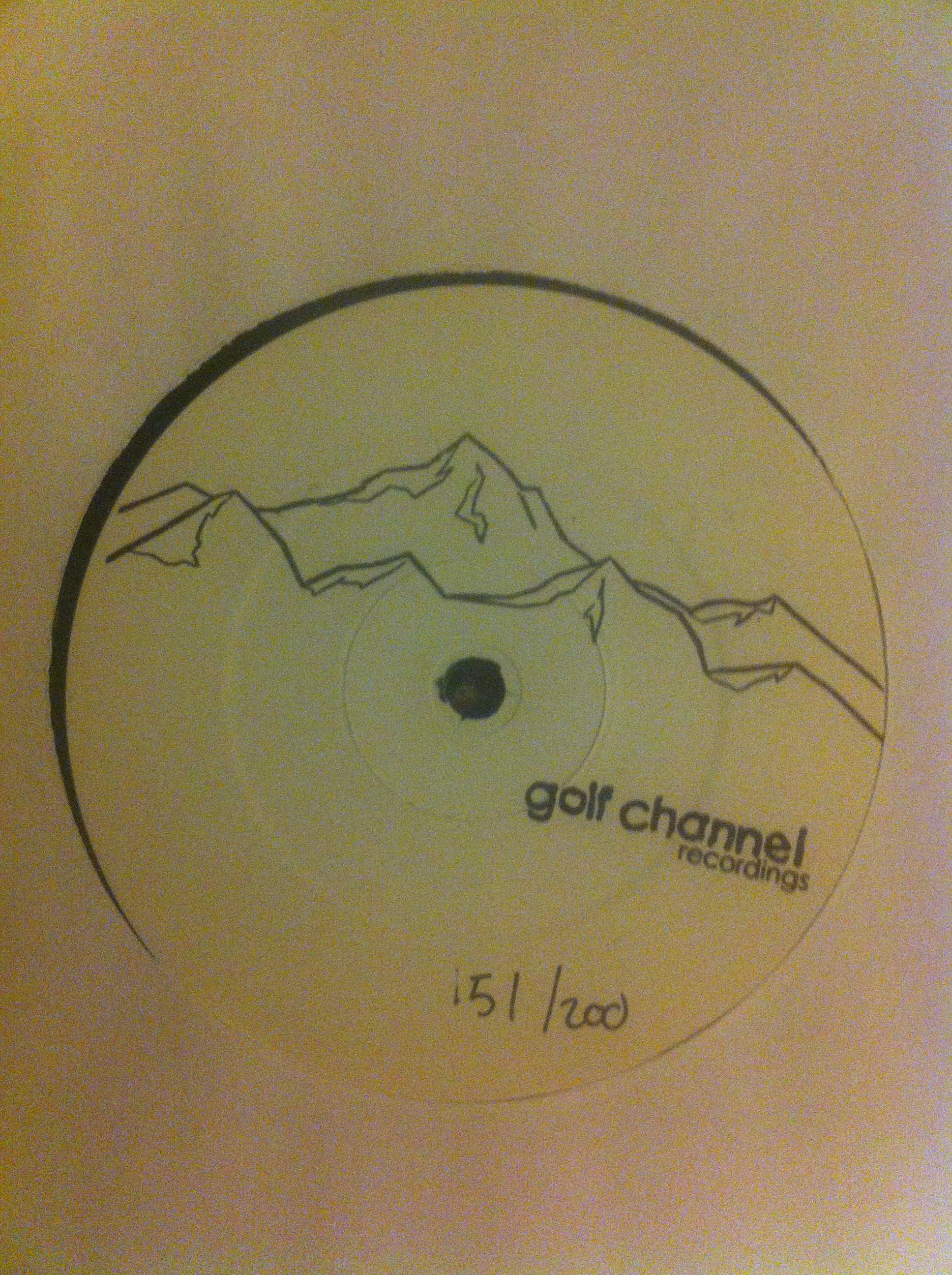 Spike 'Orange Cloud Nine'
First track in and this already feels like a lost classic, you know, like one of those albums you find in a dusty record shop when you're on your knees. You pull out a record, the cover looks good, the time is about right, the song titles are suitably weird and you buy it for the one tune. Well this is like that but with every tune sounding great. I hope Phil South gets this out digitally as you get a lot of bang your buck on this record – seven tracks on the A side and eight on the B – but obviously that makes it more of a listening experience as opposed to a club one. This is of course to its benefit but I can see a few tracks on here sounding great out and loud, the first track 'The Golden Eye' especially. As an album its sort of reminiscent of Flash & The Pan but more strung out, druggy and kosmiche and far less pop though it still has that lightness of touch. I like the little reggae vibe to some of the vocal tracks as well. I am only on the middle of Side A and already its going to go down with the Secret Circuit reissue on Emotional Response as my 'get in and put it on' record of choice. It'll be one of those where your friends 'say what is this?' Speaking to Phil Golf Channel and he was pretty excited about this one. I can see why.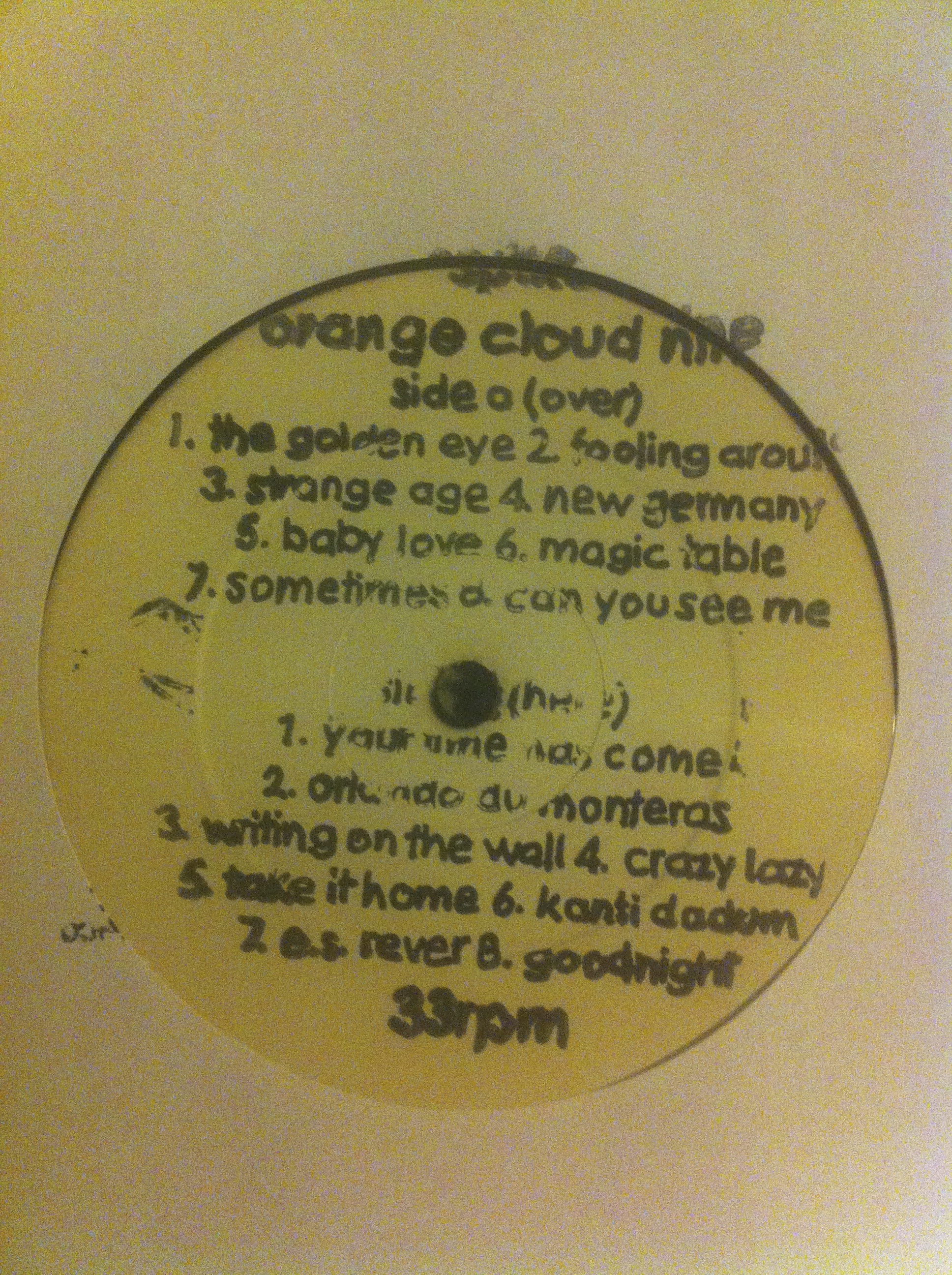 So, after a funny phone call with a certain London producer discussing how the roots of hip hop are in the gay clubs of New York, we are back on the B side and its a lovely little vocal track with that skank and a lovely chorus. From here its interesting vocal numbers with soft drum machines and acoustic guitar through to more strung out sun kissed numbers.
This is a lovely album, mellow and sweet, with a friendly drum machine along for company. Not sure when its out but I think the promos have been and gone. If not buy it.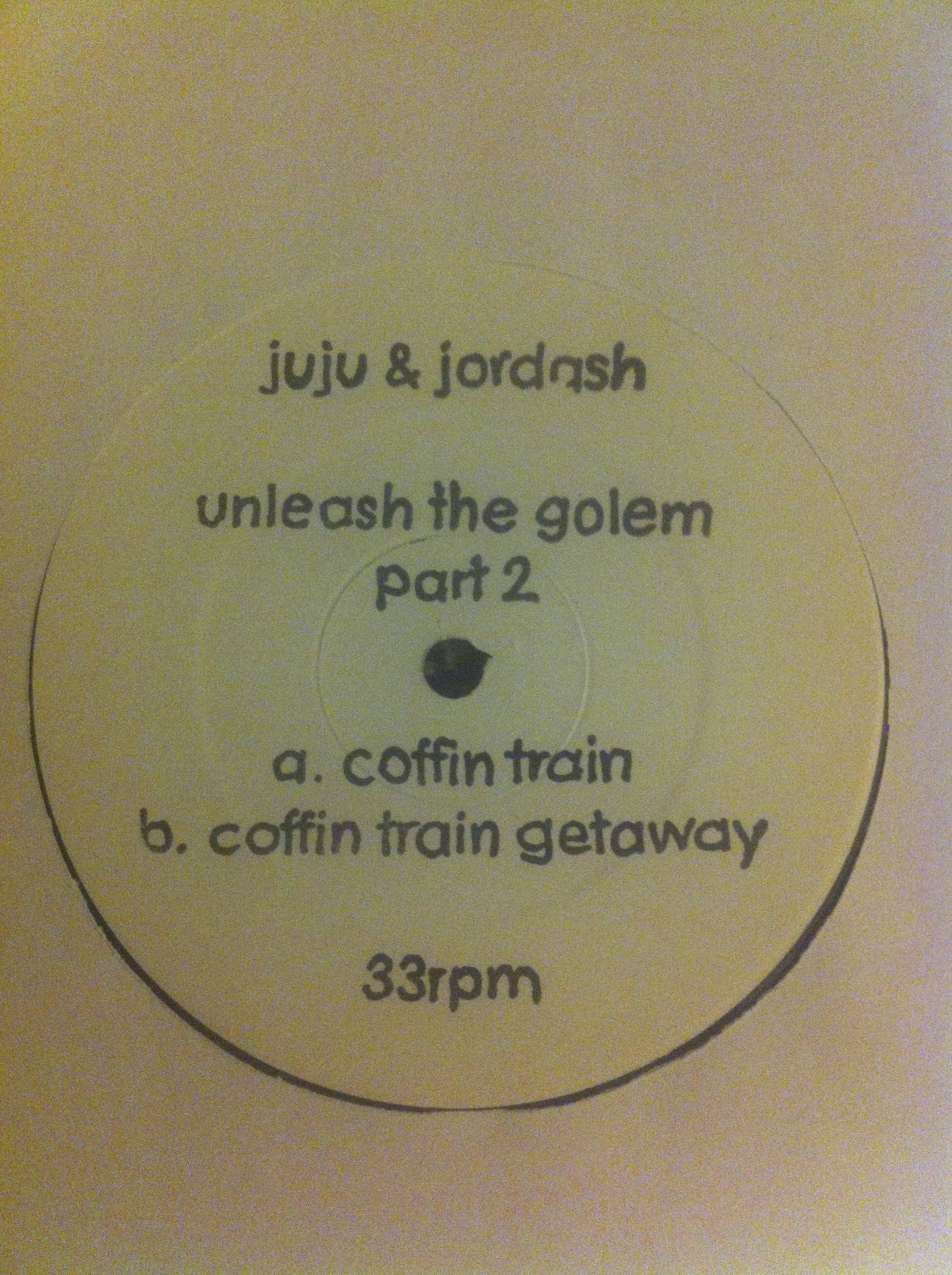 Juju & Jordash 'Unleash The Golem Part 2'
I am going to keep the rest of these relatively short form here on as its the old writing about (dance) music is like dancing about architecture thing. These records need to be heard in a dark corner some where, in a slightly wonky state, they will make your head feel funny. Juju & Jordash are building up quite a head of steam and you can hear why. These records kick in a nice analogue sounding way. Loose and syncopated at the time, which is a pretty feat, with the B side 'Coffin Train Getaway' kicking along in a club fashion – it's one of those records that everyone needs, energetic but not obvious – and the A side sounding like a mind fuck live drum acid trip.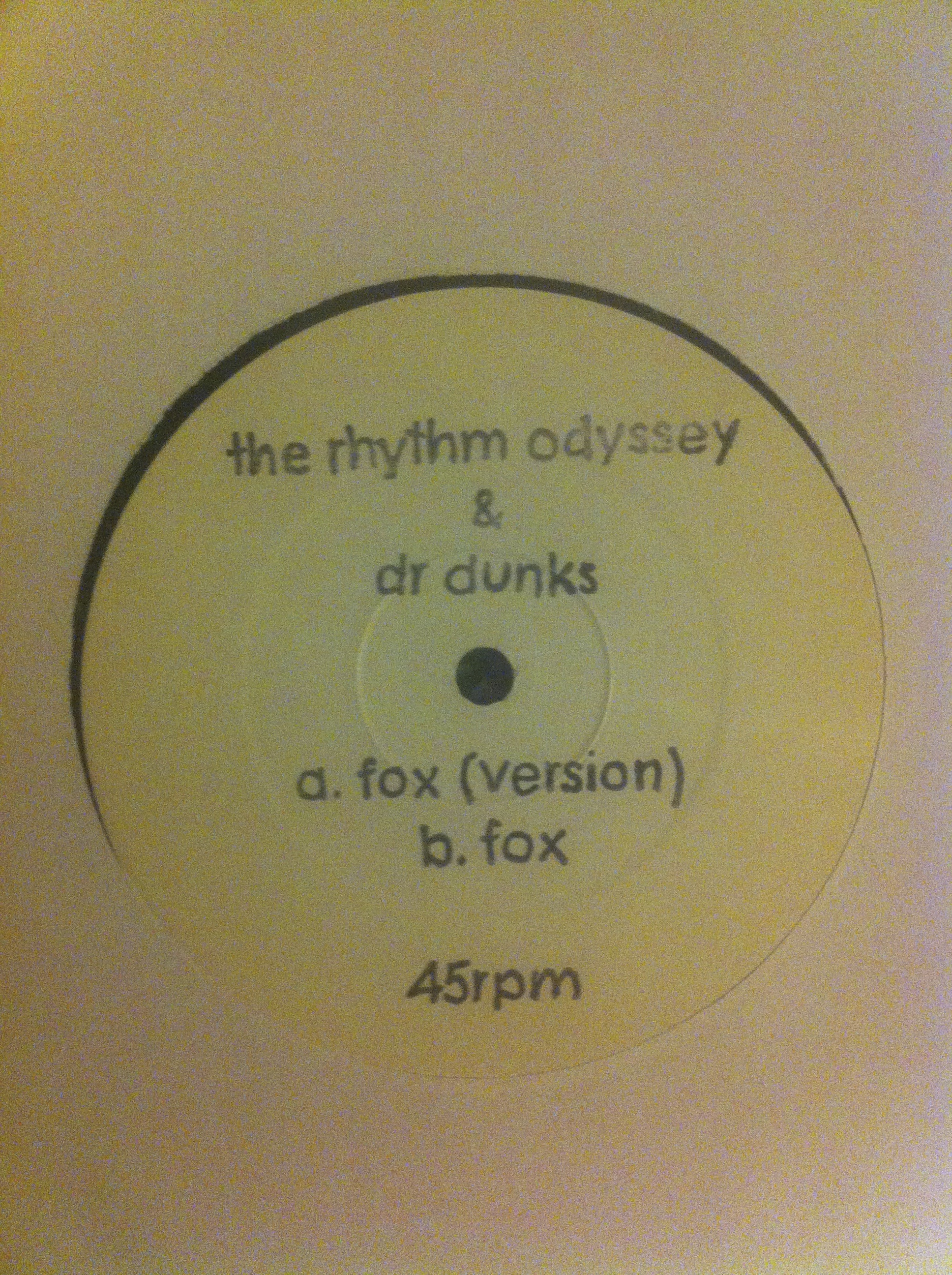 The Rhythm Odyssey & Dr Dunks 'The Fox' / 'Saffron' / 'Night Addict'
I think this one will be coming as a double pack though I might be wrong. I am getting the idea that Phil (Golf Channel) South is loving the acid right now. This is another drummy acid number though from a different corner of the dancefloor and far more disco. Dubby and fun – again it kicks but not in an obvious way. 'Fox Version' really kicks into life over half of the way in with a syncopated baseline and synth riff. Again this is a really nice sounding record. Loads of bubbling reverb'd fx. I'd like to hear it loud. The other side 'Fox' sounds like 'Tubular Bells' taken up the disco with someone hot on the piano and nice strings layered on top. Its sort of like an extended re-edit though far more produced. Again, a top noise.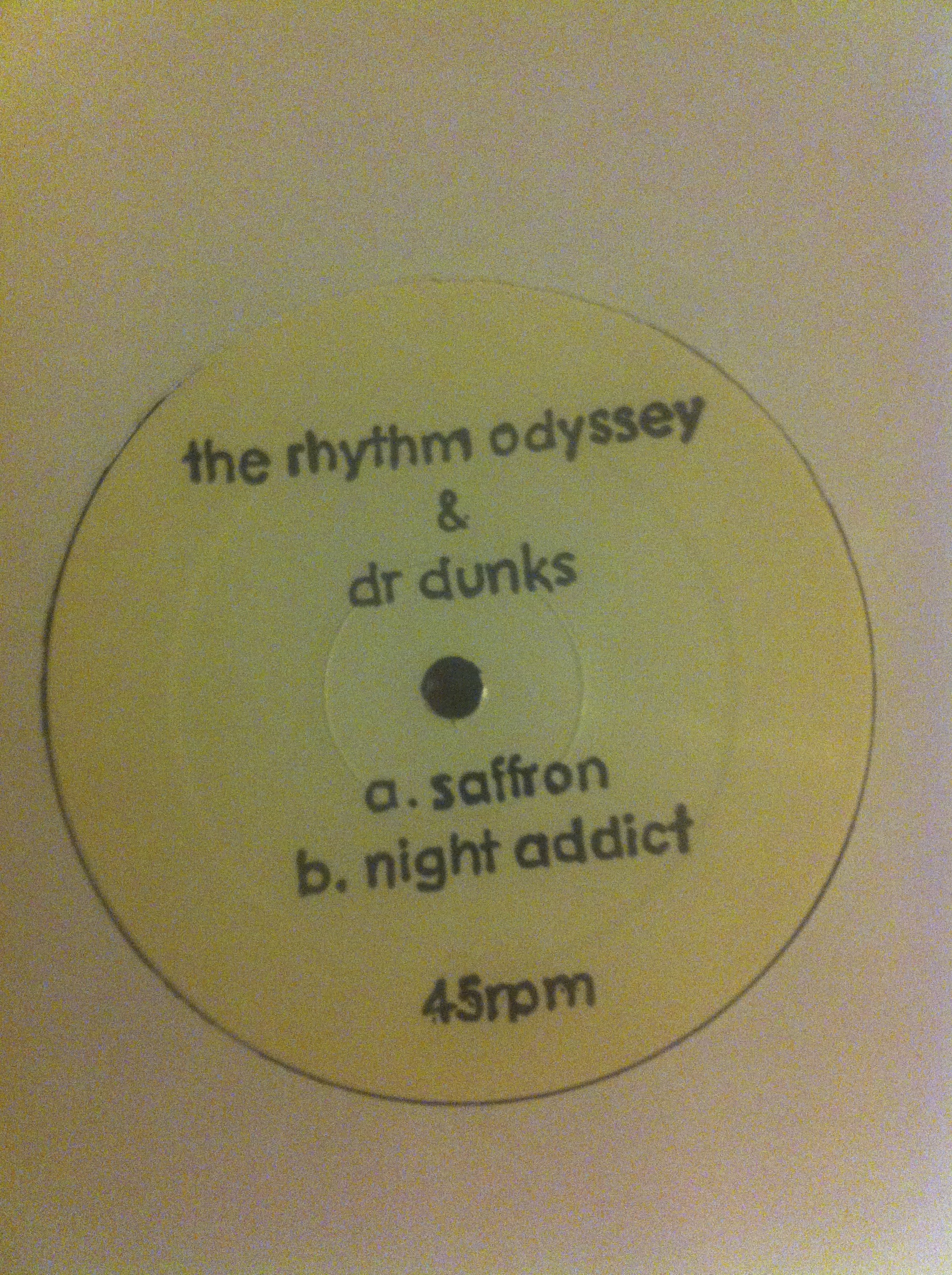 Right, the other twelve. 'Saffron' kicks of with a tight beat and a little piano line and strings. You can hear that the producers spend a lot of time working a dancefloor. 'Night Addict' is right up my street. A chugger of a house tune thats spaced out and vocal at the same time. Quality stuff.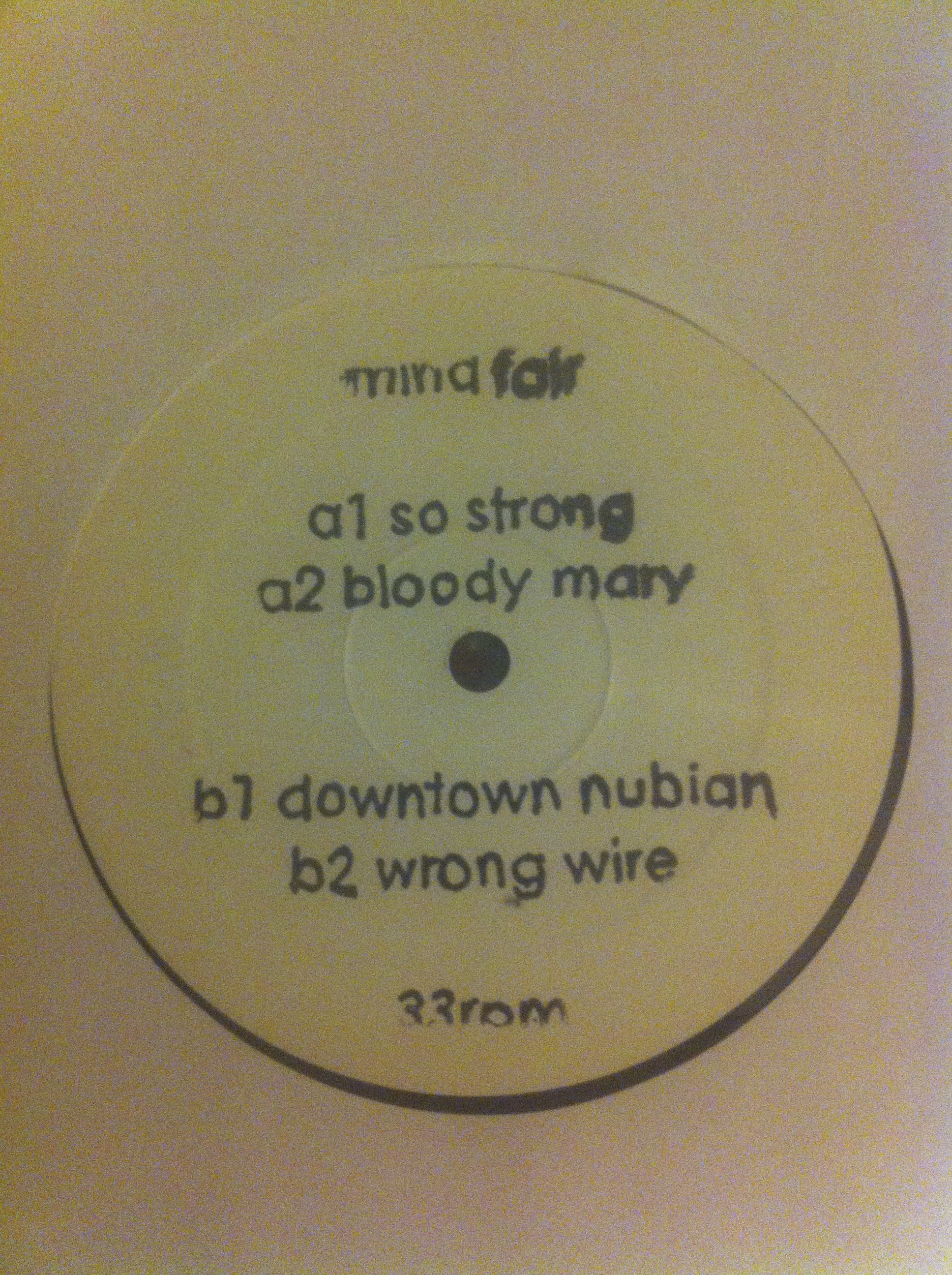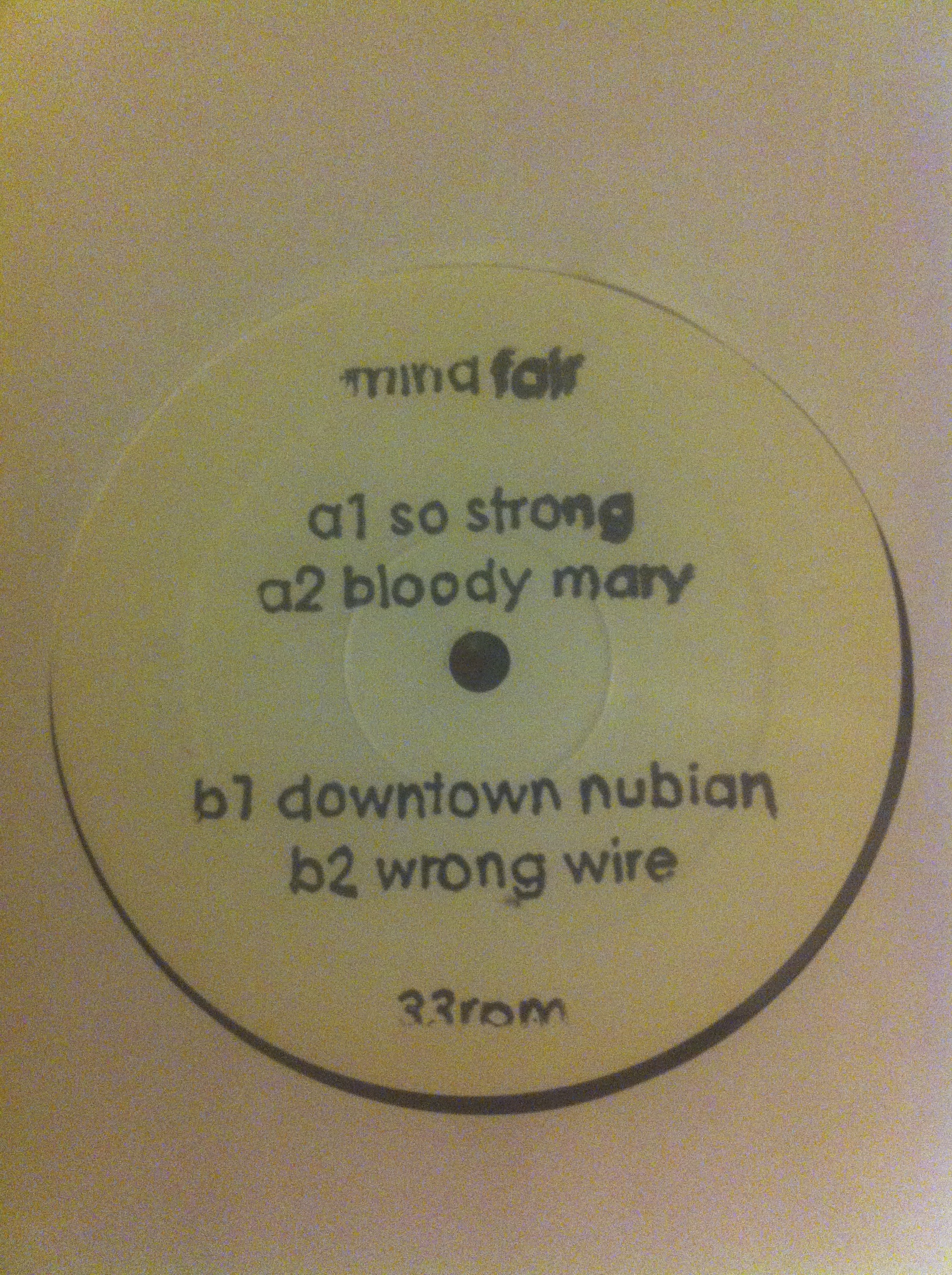 Mind Fair 'So Strong' / 'Bloody Mary' / 'Downtown Nubian' / 'Wrong Wire'
Ah man another record thats just tight and full of expectation. Golf Channel have got a great sound right now. These records are all musical but fucked up and clubby at the same time. Haven't a clue who Mind Fair is but I am glad its come into my house. Live guitar all over the shop on 'So Strong' and percussion that rolls. 'Bloody Mary' gets all syncopated (that word again) on itself whilst 'Downtown Nubian' goes almost Moodyman with a live rolling bass and rhodes vibe. Last track 'Wrong Wire' is a like a beatless really twisted version of a Will To Powers dub or something. New York I love you.