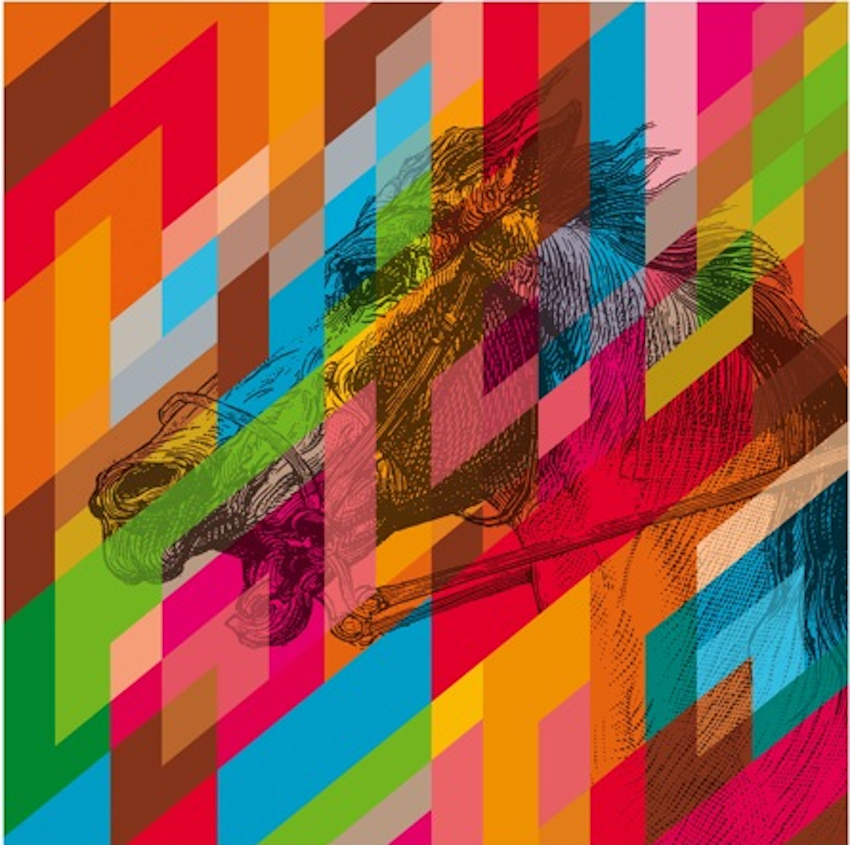 LE CAROUSEL / PKRAmidst fireworks and breathless sirens a male voice akin to Mark Lanegan sings and recites prose confessionals of endings, loss, and days without sleep, with sights always set on the road ahead. Borrowing something from Lanegan and Isobel Campbell`s "Ballad Of The Broken Seas". Cigarettes and whiskey at the very least.
This music has something in common also with Eddie Rusha`s "Tropical Psychedelics" and the naked high in love of My Bloody Valentine`s "MBV". Maybe it`s just that "MBV" is still ringing in my ears. Lee Hazelwood`s Phaedra, Arab Strap and James Yorkston`s "Woozy With Cider". "Stick Together" wants to be Destroyer, "Broken" marries Speck Mountain with classic soundtracks: Gabriel Yared`s "37o2 Le Matin" and John Barry`s "Midnight Cowboy". "Forget Me Not" is Warpaint, Trentemoller`s Darkness Falls. "Lost Years" might be the now obligatory New Order tribute, but it`s as charged and as blue as "Technique"`s closing "Dream Attack". Something in common with David Holmes` "Holy Pictures" and something in common with Weatherall`s work on "Tarot Sport". Holmes and Weatherall have been chosen for the remixes of the project, and they and Le Carousel`s producer, Phil Kieran, have all trod similar paths; Techno turned Psyche, LFOs swapped for Arps, and Robs Hood and Armani for Motorik.
Le Carousel on Soundcloud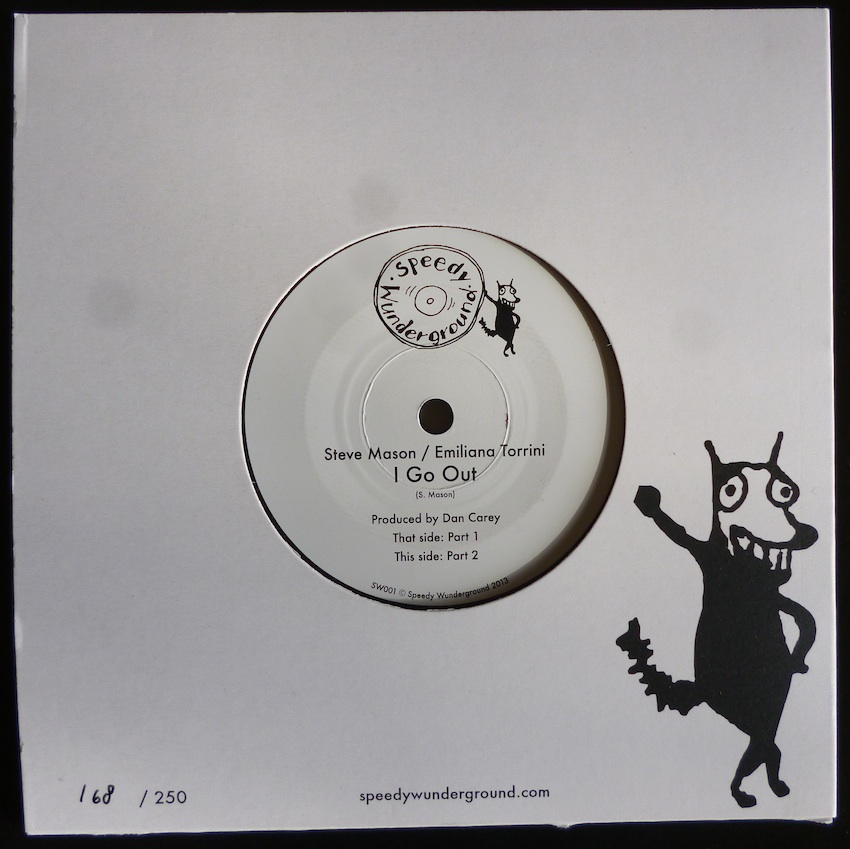 STEVE MASON & EMILIANA TORRINI / I GO OUT / SPEEDY WUNDERGROUNDSteve Mason seems to be becoming something of a latter day Balearic hero with King Biscuit Time`s "No Style" EP, the "Boys Outside" LP and it`s Dub rework with Dennis Blackbeard Bovell. While I wait to hear Steve`s new album "Monkey Mind`s In The Devil`s Time", this is a 7" of more modern Psyche, recorded in a day with Dan Carey and Emiliana Torrini. Icelandic Emiliana sounds like Siouxsie doing The Damned`s cover of "Eloise", as lovers doubt and call each other out over a backing of The Liminanas playing the theme from "The Persuaders", accompanied by a bene-munching Pogue on Balalaika and Steve Jones on a sunburst `58 Les Paul Junior Double Cutaway; the music building, in Part 2 to a gravity-defying race around a wall of death of noise. Bonnie St. Claire taming tigers for a Stoned Circus.
Surrounded by easy, clean precision, I`ve currently got a hankering for the adrenalin rush of small uneven chunks of plastic. Fast, rough, short and to the point. Not laboured over magna opera, but blasts of occasional accidental genius. Just where are the people throwing up the kind of record that Lux & Ivy used to collect?
(Note – Jeff from Heavenly got in touch to say that TOY are the band on this one. Stellar line up- Ed)
Speedy Wunderground`s site is here.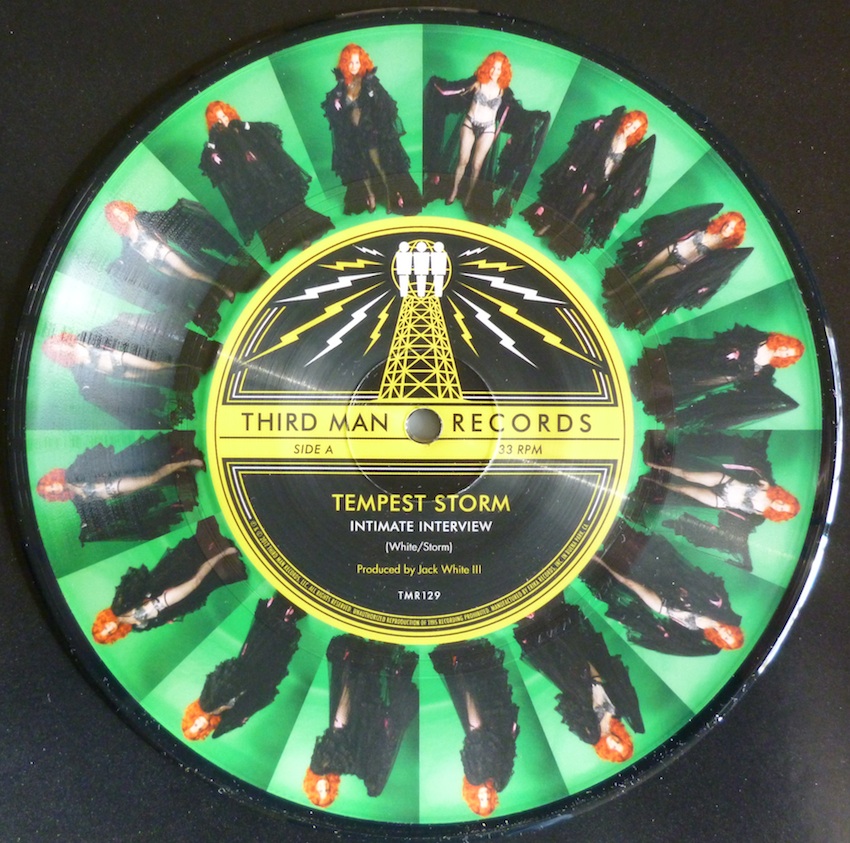 TEMPEST STORM / ADVICE TO YOUNG WOMEN / THIRD MANBurlesque legend Tempest on The White Stripe`s Jack White`s Third Man Records. It reminds me a lot of the later stuff that William S. Burroughs recorded with Bill Laswell. Smokey Jazz noir.
Third Man Records are here.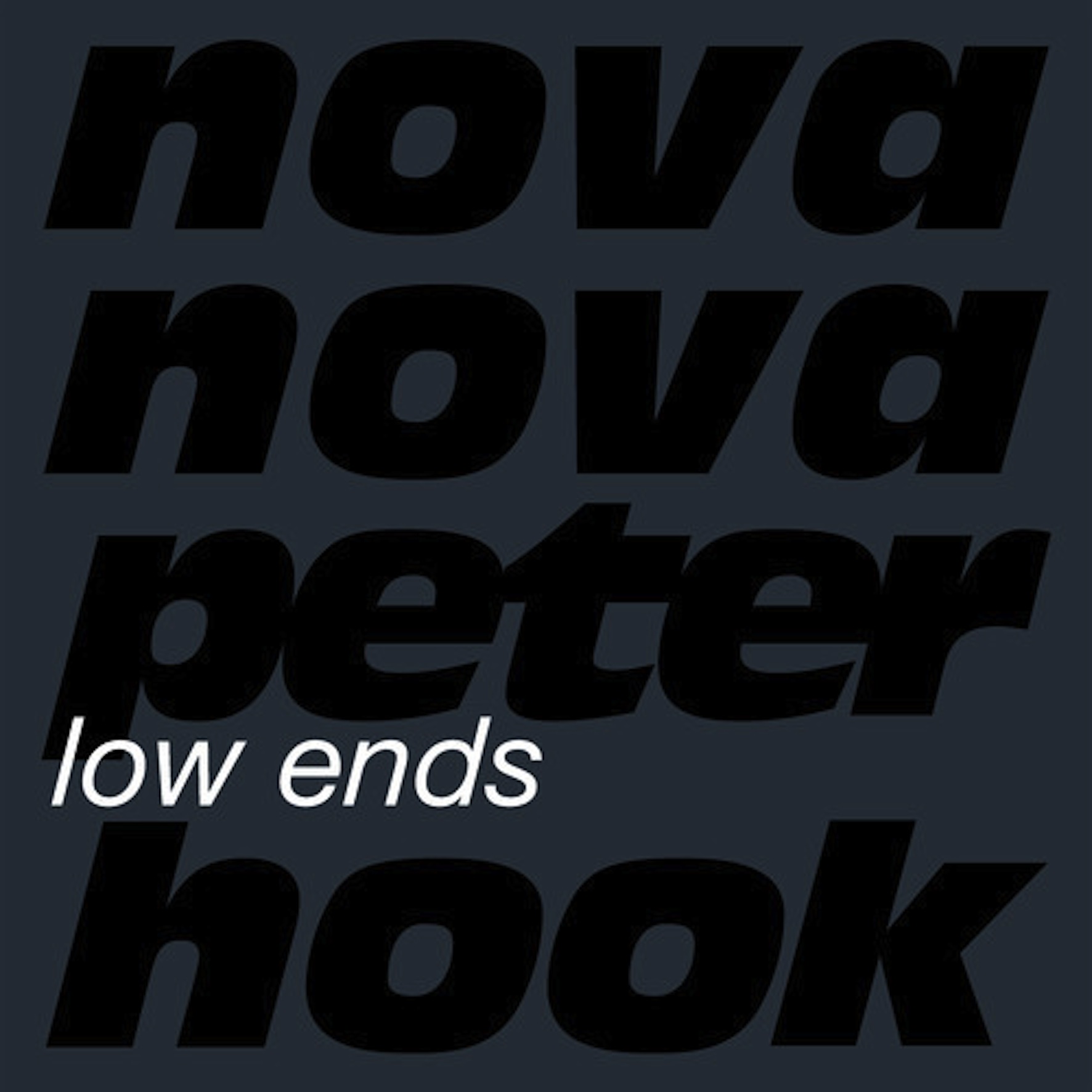 NOVA NOVA & PETER HOOK / LOW ENDS / ATAL MUSICI got sent the promo of this, and I listened to it with a prejudiced mind, felt that I should dismiss it even though I thought it was OK. Poor old Hooky might have lost credibility after some terrible video clips of him DJing, kinda, drunk, very, but he can still fucking play, and I figure that right now there are so many people paying "tribute to" / copying that New Order sound, see Le Carousel above, Weatherall & Fairplay, Wild Nothing, Elite Gymnastics, just off the top of my head, that why not give some props to the real thing. The original track has pianos all over it and recalls Farley & Heller`s mix of "Regret", as Tempest says the reward in life is to have none, while the Slabb version takes it back once again to "Technique", a record which might not be New Order`s creative high point but is one that certainly holds strong and fond memories of fast and changing times.
Atal Music on Soundcloud.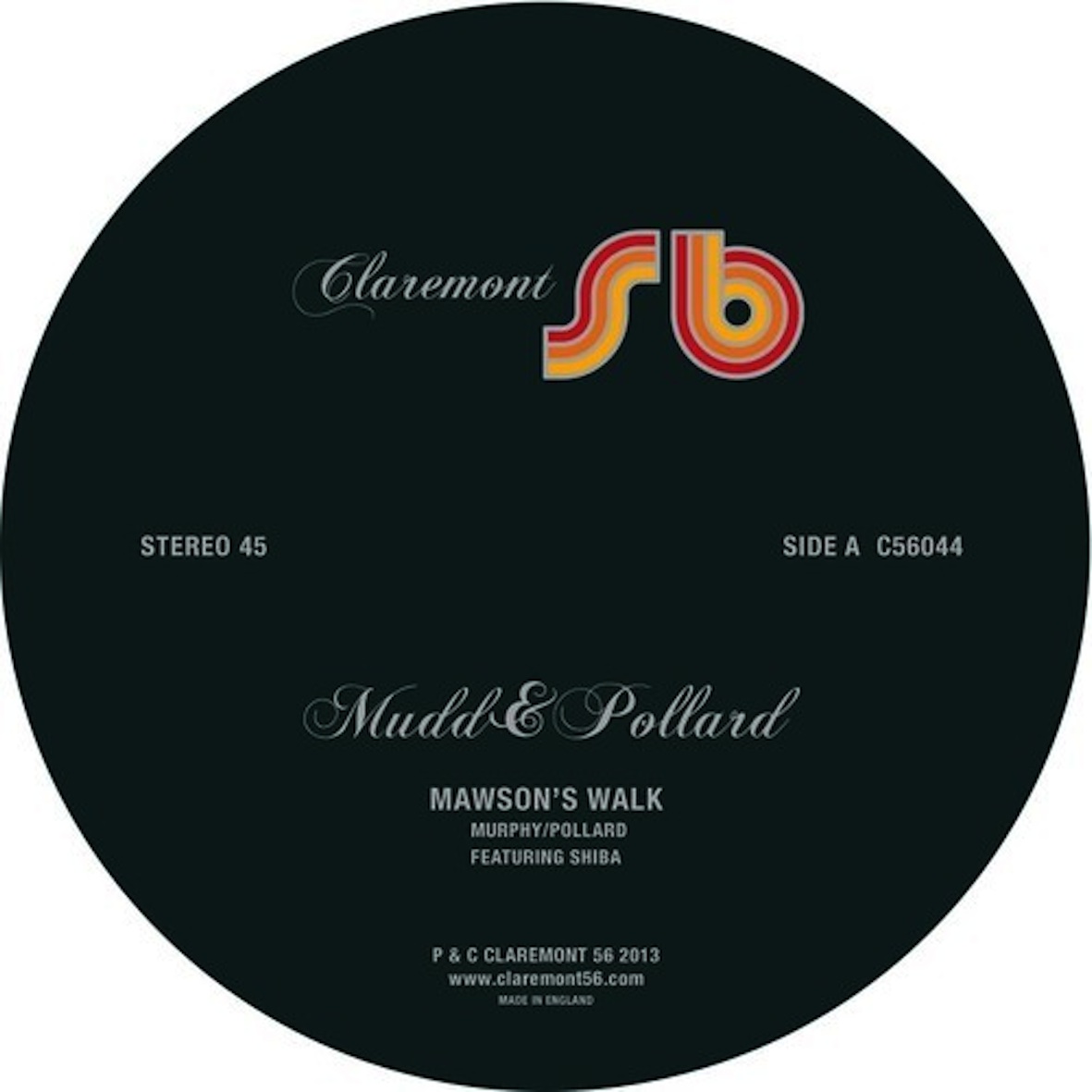 MUDD & POLLARD / MAWSON`S WALK / CLAREMONT 56A lovely track from Paul Murphy and Kevin Pollard. Yeah more bongos and acoustic guitars, but there are gentle keys from a, for now, forgotten Balearic classic (it`s really bugging me that I can`t place them) and when the Rhodes and the horns join in I can see the sunshine of smiles and people dancing, a touch of the "Primavera / Stop Bajon"`s in its step.
Claremont 56 on Soundcloud.
You can hear tracks from these releases, and others like them, every Saturday on "The Remedy" / local FM (8 – 9 PM Japanese Time) / 11am in the UK (Noon in Europe) / on Karuizawa FM / to stream you need to click on web radio / then chose the first option – インタ-ネトdeラジオ / the shows are archived on Samurai.FM the following week here and you can find the Facebook page here.