Royal blue promise, star-crossed romance. Chet`s too cool. A Red Wedge in love with "Absolute Beginners" (the book, though the music would pave the way for the film), Colin MacInnes` London. Attempts to recreate imagined zoot suit glamour. Colourbox tribute minimal composers, and Tubby and Pablo and Jacob Miller. Put some noise in the dance. The best episode of "Miami Vice" that never was. Wobble walks a bass-line. The The anticipate the night. The Isleys get covered. Terrace Soul, religion pushed left. Choirboy casuals. Compass Point genius. Waves lapping at a shore. Antena out Sade Sade. Heartbreak in Club Tropicana. A beautiful women walks on a beach. Johnny Marr was god. "How Soon Is Now" take two. Created in Manchester but well suited to reflections on a Mediterranean horizon.
Leo`s favourite Spanish band wrestle Funk and Calypso. Balearic patron saints, Elkin & Nelson. Flamenco punks. A Northern torch keeps on burning. Kick over the statues. Snake oil from a Wall Of Voodoo. Madness, Zarjazz, a mutant of Tom Waits` "Shore Leave". Dr Robert. A Balearic goddess sings Smokey, a version that wouldn`t be out of place on a Barry Reynolds LP. One of Wire invents Post-Rock. Matt Johnson takes Gabriel`s sledgehammer to the war mongers.
It`s Immaterial`s "Driving Away From Home" is another record that holds too many memories to be healthy. Not so much flashback, as total recall, of how I felt and why I felt. Something not for sale. Something that cannot be stolen or borrowed. Hearing it doesn`t make me happy, it strengthens my resolve.
The music Leo has included here, as with every installment of this series, is more than the sum of its parts. It is an ideology.
If it soundtracked a paradise, then it was one unhappy with governing politics and defiantly outside the law. More than simple flight, within the music was a code for change. A call to those in the margins, those aware that most of what they saw, read or heard was wrong. We were safe inside, because we knew that everyone shared a similar idea. Quite a few of us escaped the futures marked out for us, but did we blow it all the same?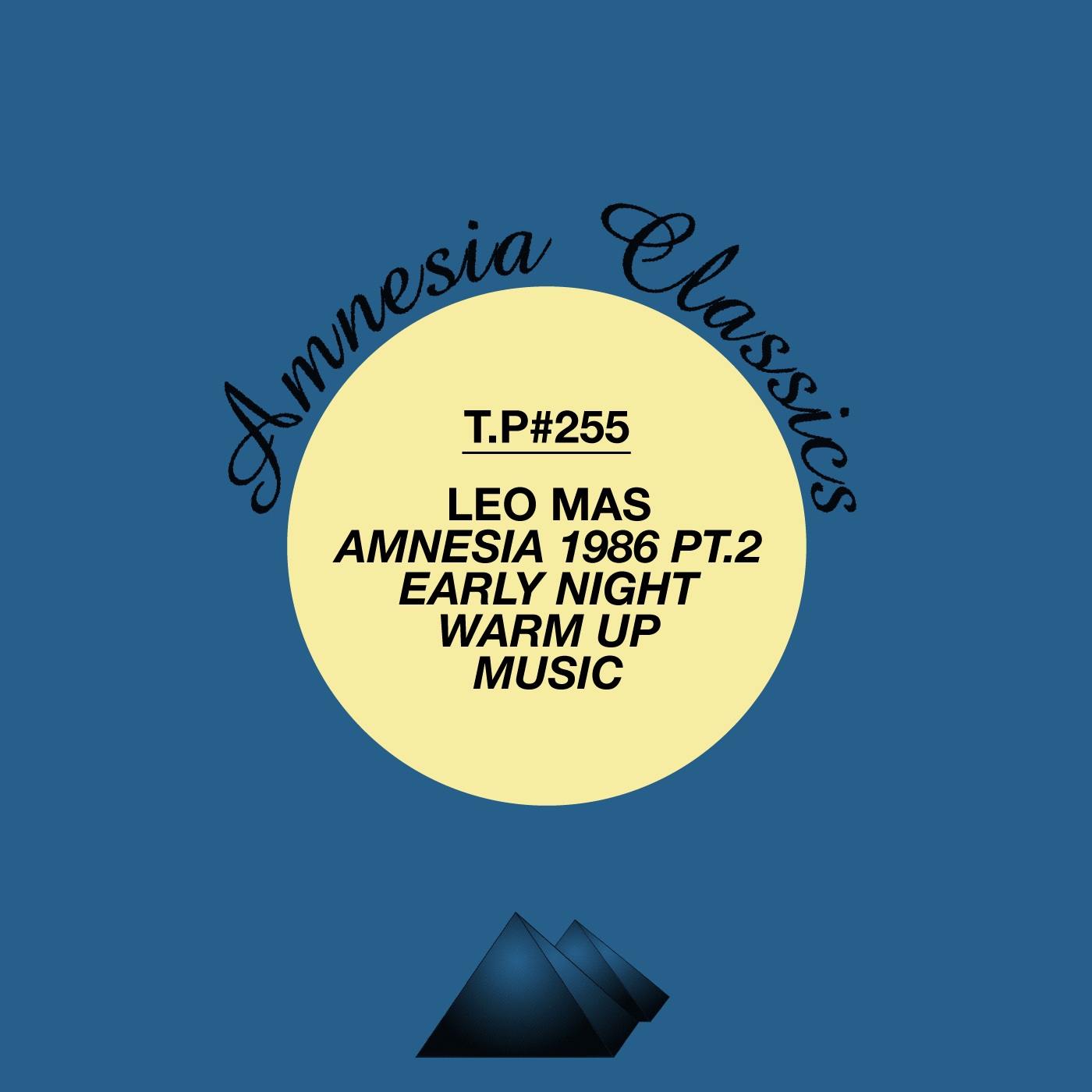 [audio:255_Amnesia_198SEX_Pt2_Warm_Up_Music2.mp3]Download