Complied by scouring the margins. Taken from the "Stop Press", the mentions of "Monkey Drum", The Outsider`s anti-rave stance. Tunes un-pizza stylee, tunes to make you think more clearly. Douglas Hart and a runaway ballerina. A Chemistry degree swapped for Arts Foundation. The Scream and their part in everyone`s downfall. A guitar solo that seemed to sum everything up. There would be casualties. Def Mix do an Inner City on Mica Paris. A bootleg puts Caroline Loeb, Linda Di Franco, Hong Kong Syndikat and Sven Vath together. Simon Jeffes` Jig and reel. Forever an Ibizian sunset. High as a kite on a beach with the Guardia Civil / Policia Nacional patting down my pockets. Nothing to be done save trust providence. Oakenfold productions and remixes. The Stone Roses. Squire`s jubilant riff. I can remember shaking my brother by the hand to make sure it was understood. I think I shook everyone`s hand. The Mondays and a pre-"Technique" summer. Anna Hashmi stole my t-shirt. A transcendental Nu Groove moment. Redemption in a Louisiana swamp. Van The Man`s fading genius. Music that made you look around for all your friends. Throw your arms about both presence and absence. I`d sit upon the carpet and tell sad tales if there were but the time. Roddy Radiation signs off. Boy George gets busted. Believers all of us. Electric word life.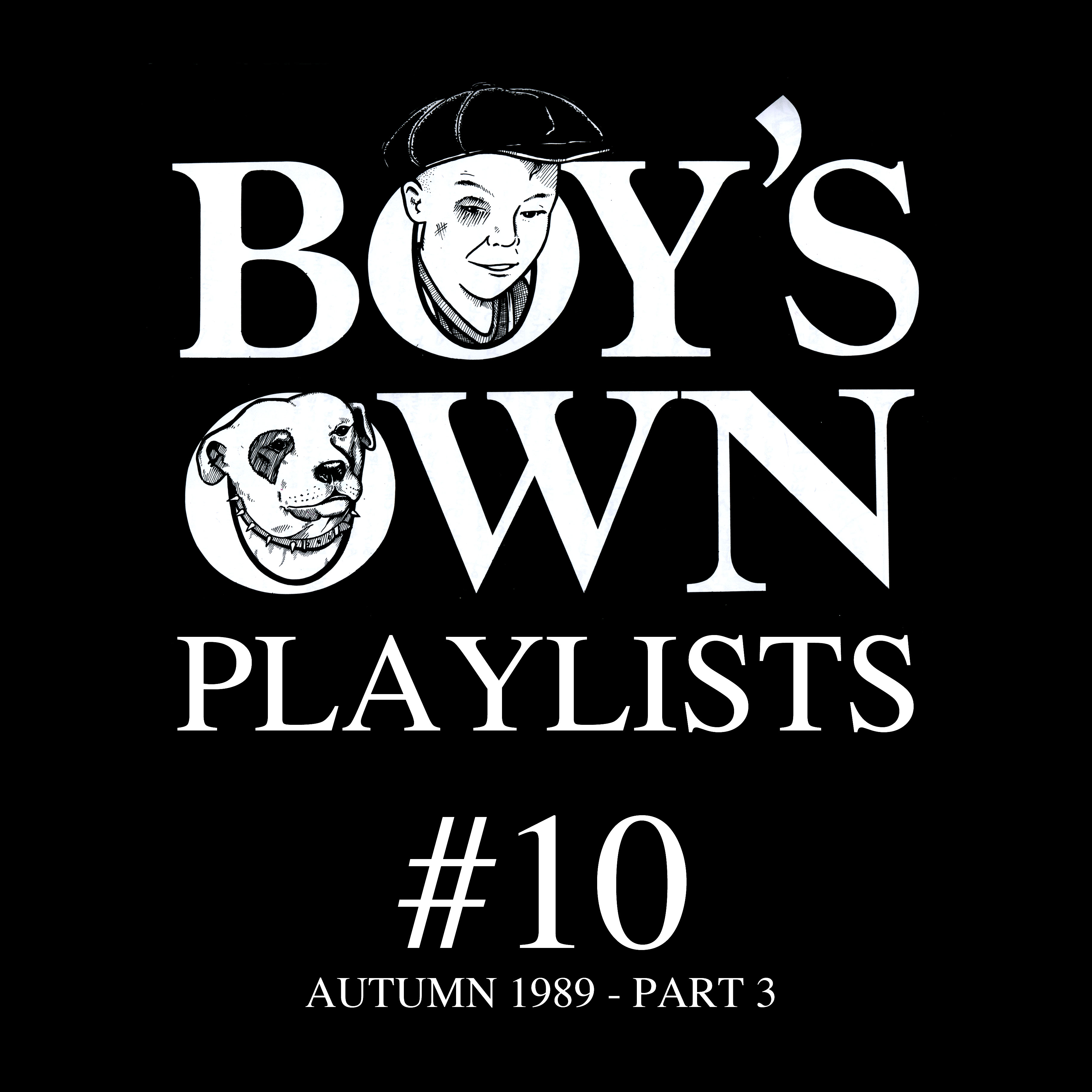 [audio:256_Autumn_89_Playlist_Part_3.mp3]Download
"Boy`s Own. The Complete Fanzines 1986-92" is published by DJhistory.com and can be purchased directly here.