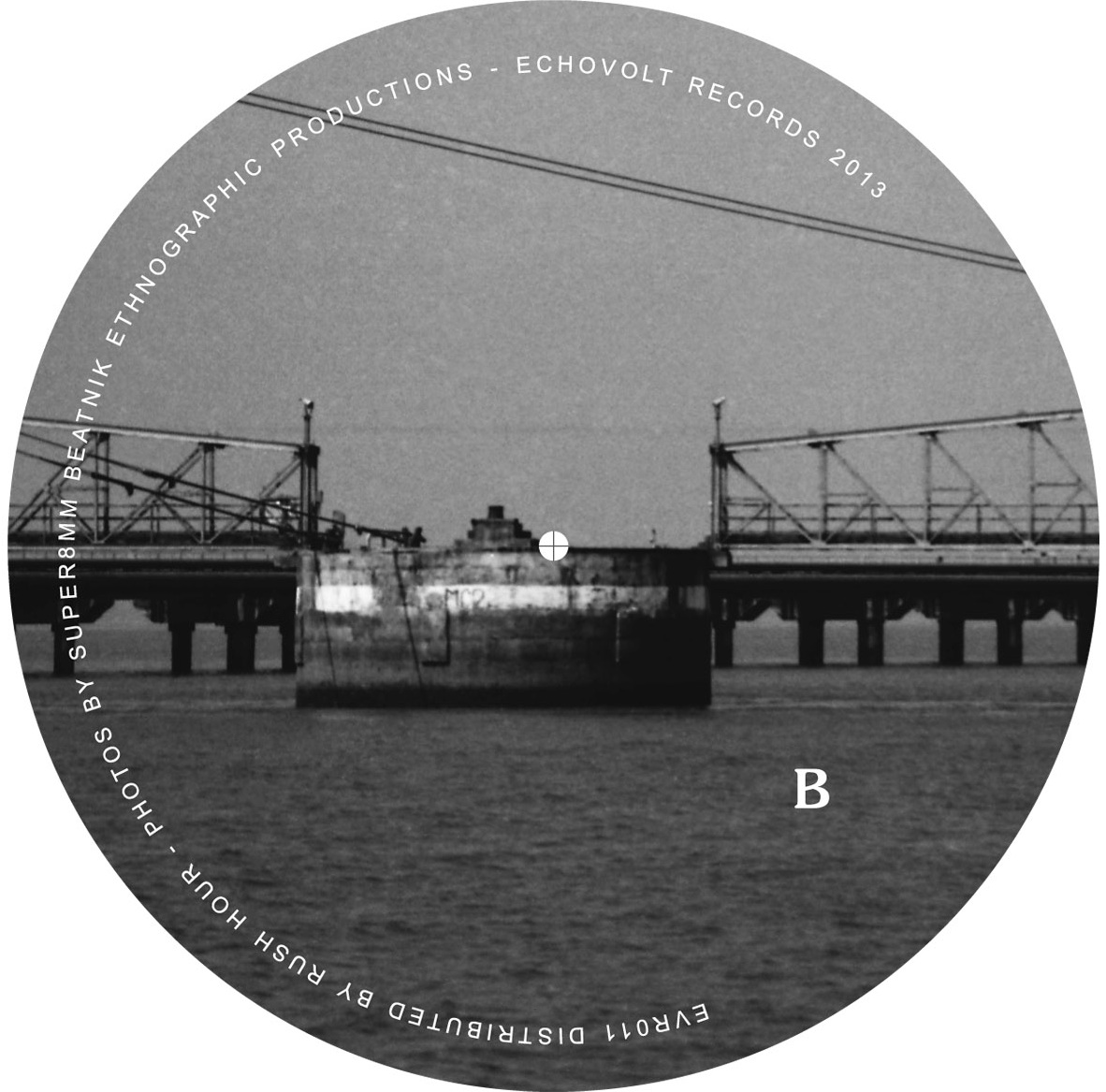 BRIDGE & TUNNEL KIDS / OMNII E.P. / ECHOVOLT
NY analogue geezers Jorge Velez and Willie "Burns" Burnett were responsible for the first release on Greek label Echovolt in 2009. Bridge & Tunnel Kids is really Velez but Mr Burns turns in a remix of the title track. "Persistence" is metallic, the rhythm hammered on stainless steel sheets while a Morse code mayday is frantically taped out. Dan Curtin`s "Apogee". Alien moon marching Techno. "Omnii" has Hip Hop`s 808, the mellow birds of a "Pacific State", and soaring 69 "Desire" strings that light out for future metropolises in the sky. Beyond the clouds. Willie Burns` mix is like a second wind. Harmony reduced to interference. The rising and falling electricity, the currency, of a city breathing at night. TV static. White noise in your head.
Echovolt Records on Soundcloud.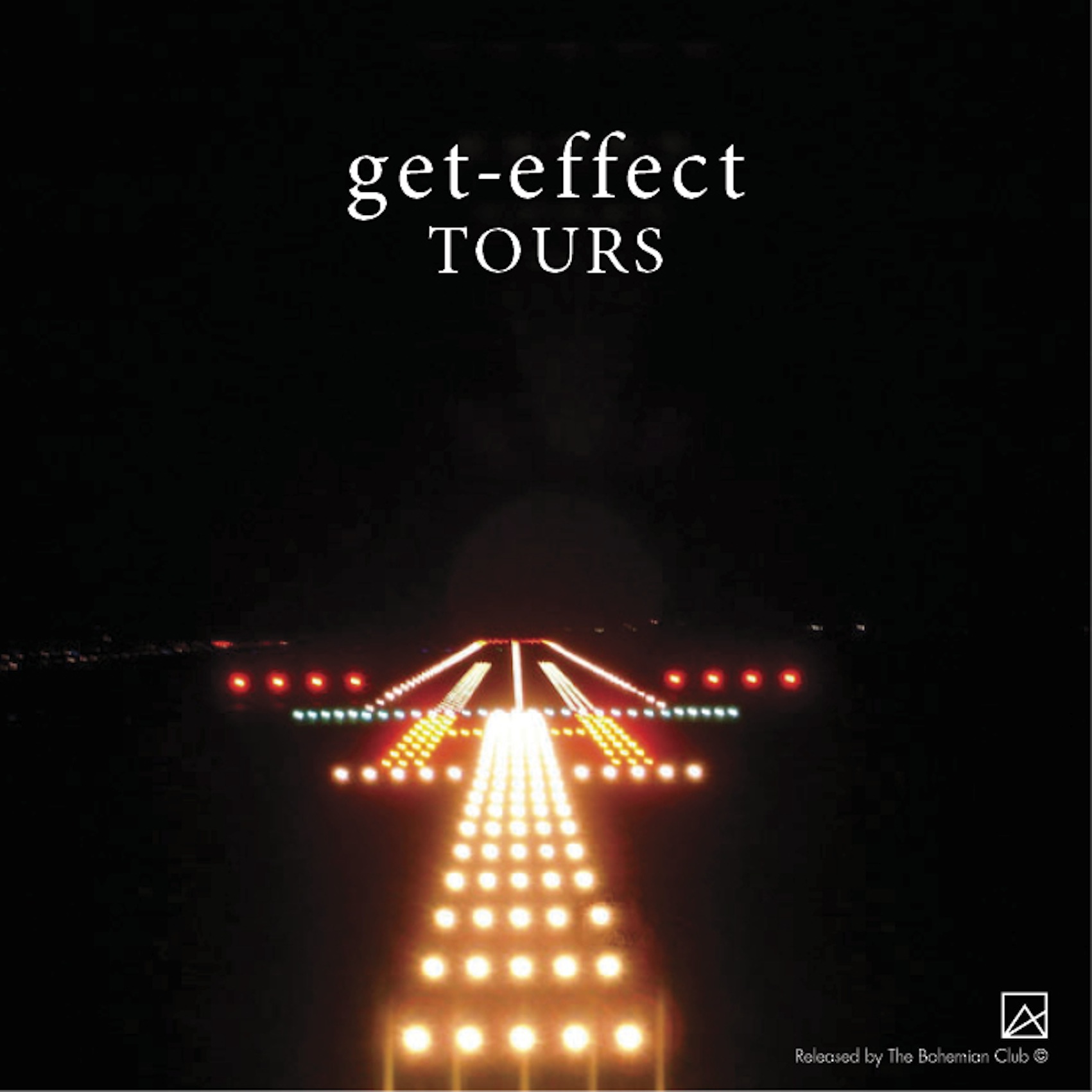 GET-EFFECT / TOURS E.P. / BOHEMIAN CLUB
"Tours" puts Japan`s "Ghosts" with The Cure`s "Faith". A slow sad reprise of the same band`s "A Forest". Sakamoto`s work with Robin Scott. Beauty in discord. "Otago Dub" tolls a temple bell, its vibrations forcibly pushing air as if it were a heavy immovable object. Sluggish oxygen. Sound so thick that it`s visible. Lazer points of guitar burn holes in the fog. Skittering drums dash and hide amongst tumble weeds and Western chords on "This Wasn`t In The Brochure". Malignant spirits draw tiny twisters in deserted dust bowl towns. Kicking rattlers. Lizards run for cover in a forgotten abandoned America. "No One Here Leaves Empty-Handed" rides New Order on a coconut shell gallop along a beach at dawn against stratified July skies. Pinks and oranges break the blue and colour the horizon.
The Bohemian Club on Soundcloud.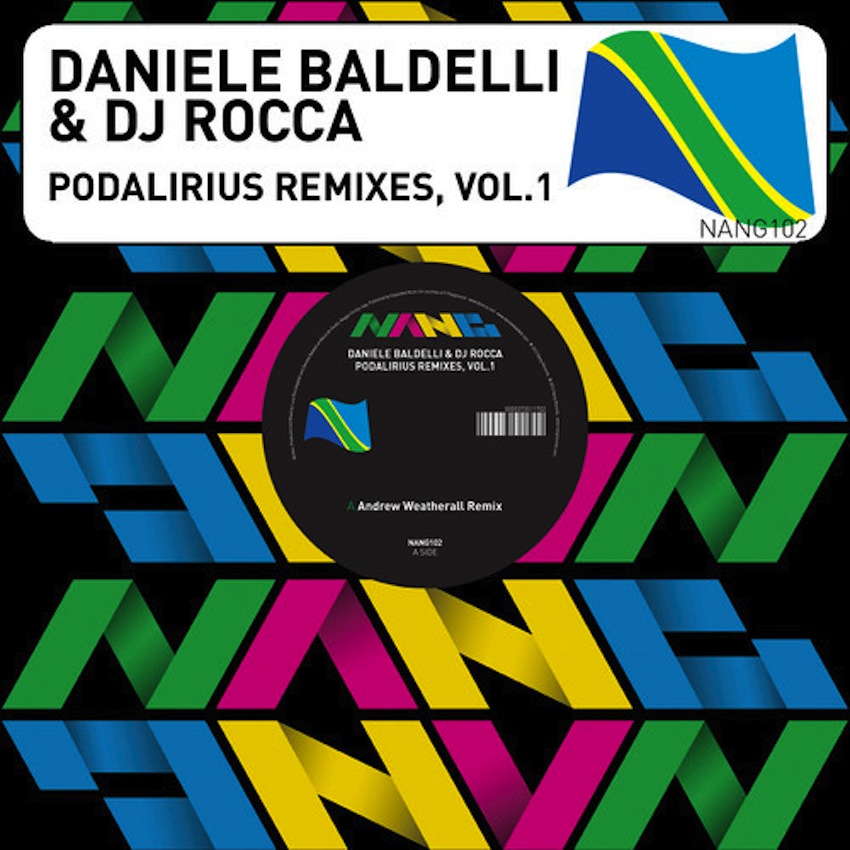 DANIELE BALDELLI & DJ ROCCA / PODALIRIUS REMIXES / NANG
On "Space Scribble", Prins Thomas gives the Cosmic synths of The Far East Family Band`s Fumio Miyashita a breakbeat and a bassline and takes the mid-tempo chugger for a Techno spin of galaxies, gravity and star dancers. Luke Solomon turns the loose shuffle of "TV Show" into Punk Funk with a rubber band riff and horn stabs. Konk`s kitchen percussion. Gramme gone House. Citizen Dennis Kane`s Visitors covering one of those Missy Elliot Bootlegs that used to chart on Faith, with a Jennifer Herrema from Royal Trux sound a like on vocals.
The only thing from "Complotto Geometrico" that Weatherall retains is a rough approximation of the BPM. Out goes the Moog and in comes that Arp, but the expected Glam Motorik is given a holiday and instead it`s half-speed Go-Go-a-go-go and the groove of "Blue Monday" pitched way down. Anyone remember The Times` "Lundi Bleu? Well it`s not pitched down quite that far. Guitars lock into the Martin Hannett in an impossibly ceilinged subterranean Lovecraftian cave scratch of The Sabres Of Paradise`s probably forgotten but still classic collaboration with James, "Jam J".
If the Weatherall remix had come out in 1990 / 91 and had some cult `60s soundtrack or Roots Reggae samples thrown in then I would have thought it was the nuts. It mixes nicely with the forthcoming Techno Redux of Mugwump`s "Boutade".
DJ Rocca on Soundcloud.
You can hear tracks from these releases, and others like them, every Saturday on "The Remedy" / local FM (8 – 9 PM Japanese Time) / 12 Noon in the UK / on Karuizawa FM / to stream you need to click on web radio / then chose the first option – インタ-ネトdeラジオ / the shows are archived on Samurai.FM the following week here and you can find the Facebook page here.