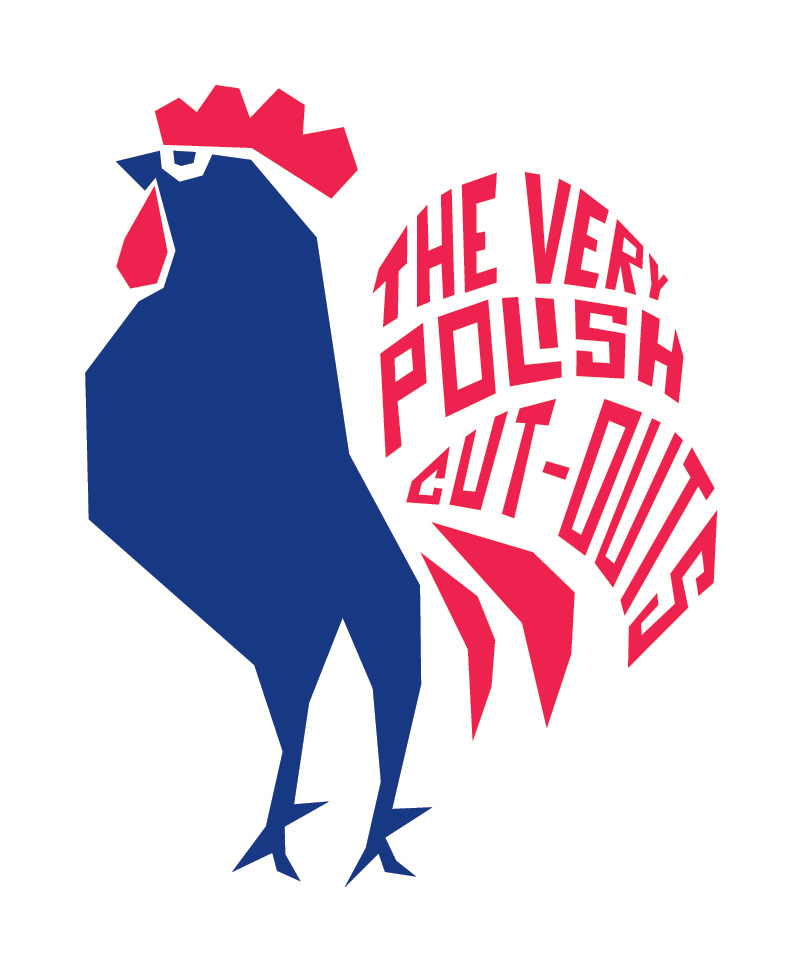 Very happy to welcome Kenny Wisdom on board as a sometime contributor to Test Pressing. Here he writes about the very Polish Cut Outs (obviously).
Sometime time at the end of last year a guy called Jaromir I know from Poland sent me a new edit he'd done. It was nice and I didn't have a clue what it was. It was Polish music, something I knew very little about. I put it in a folder with some other tracks I was going to include in a mix I was going to do later that week.
I never did get round to doing the mix until much later, months later. The next week I was off on holiday and I was away for nearly a month. I forgot about London and work for a few weeks. We had Christmas on the beach and relaxed away from the cold of home.
A few weeks later the Island was a distant memory the winter at home was just starting to kick in. I got an email from my mate Joe in Amsterdam, he was raving about a tune called 'Krystyna' by Ptaki, have I heard it? Do I know anything about it he asked? I drew a blank.
He sent it over, I did know it. It was the Polish tune. I dug into my into my hard drive to search it out and came across another E.P that Telephones had sent me. Along with his edit of Franek Kimono's synth disco 'Pożegnanie Franka' there was also an edit by Rune Lindbæk. It was an E.P entitled the very Polish cut outs E.P #7.
I decided I needed the other 6 volumes so I started searching and come across the Soundcloud page. There was so much good music on there. I emailed Jaromir from Ptaki and he put me in touch with Maciej Zambon. I contacted Zambon that evening and I found out he was based in Berlin. Perfect, I'm going to be DJing in Berlin in a couple of weeks, we decide to try and meet up.
I start listening to all the stuff on the Soundcloud page they're all limited to 100 downloads so you have to be quick. Maciek Sienkiewicz sends me his edits 'Song For Molinder' and 'Syntetyczna Kobieta Lux'. I hear that along with the two Ptaki tracks there're all going to be released on 12".
For such a big city Berlin seems very small I bump into Zambon at a little party hosted by Telephones and Sex Tag Mania's Fett Burger. The next 24 hours are a bit of a blur but I wake up bright and early on Sunday morning, there's a message from Zambon do I want to go out digging with him and Eddie C. A couple of hours later we're trawling one of Berlin's flea markets and chatting about the label and his inspirations, how after listening to Baris Ks edits and mixes he was inspired to to the same and start checking out the home grown talent of Communist era Poland and doing some Very Polish Edits.We're joined by fellow digger Brian who's also been in town for a long weekend he points out that he gave me the very first Polish cut outs E.P on Bumrocks.
Along with label partner Kacper Kaspa and a whole host of guest editors the label seems to have been busy bringing Poland's lost grooves to a new world audience. Everything from disco, funk, soul, electronic and psychedelic. The latest edition by Eltron John can only be described as kids TV theme done in a cod reggae style.
A 7″ inch came out in 2012 and was a huge success (it immediately sold out) and gained the support of Todd Terje, Soft Rocks, Eddie C, Kenji Takimi to name a few. The latest 12" is now almost gone and only came out a couple of weeks back on record store day. If you are quick you may be able to pre order the re-stock at Phonica which is due in on the 17th May. Later that evening Jaromir from Ptaki and Zambon will be joining Bradley Zero for the Rhythm Section party at Canavans Pool Hall in Peckham. Check it out its going to be a good one.
If you're not going to be near Peckham you can check out The very Polish Cut Outs here – on Soundcloud, their Beats In Space Mix, their (ace) Test Pressing Mix and some info on their gig this Friday in Peckham. Look out for the album due late summer.