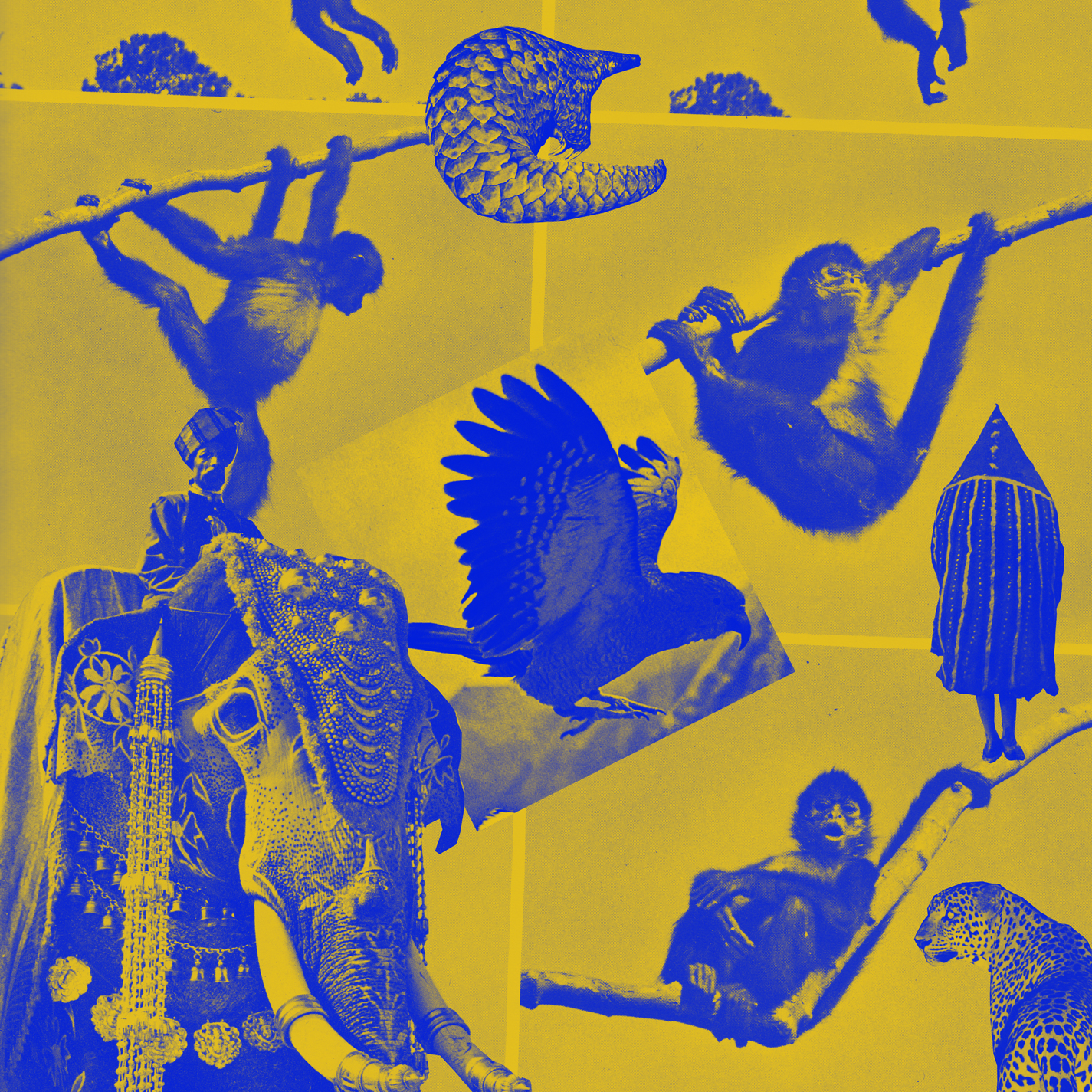 MUGWUMP / BOUTADE / INTERNATIONAL FEEL
The original of "Boutade" is all about those strings, while the dub on the Misericord 12, which always reminded me of Yamwho`s Cosmic Jam mix of Grace Jones` "Williams Blood", was a big hit in some circles. The new Techno Redux on International Feel kind of puts that dub upfront of those strings and adds sonar blips and Martian pizzicato in the build up to the breakdown. The Neurotic Drum Band with a full orchestra. The dub of the redux pushes a 303, but the strings are still there adding a tension. Bonus cut "God Is Gracious" harks back to the Balearic Beat of Piano Fantasia`s "Song For Denise" shot through with the green crowd level lasers of Simple Minds` "Theme For Great Cities". Arms aloft in unison through strobes and dry ice.
International Feel on Soundcloud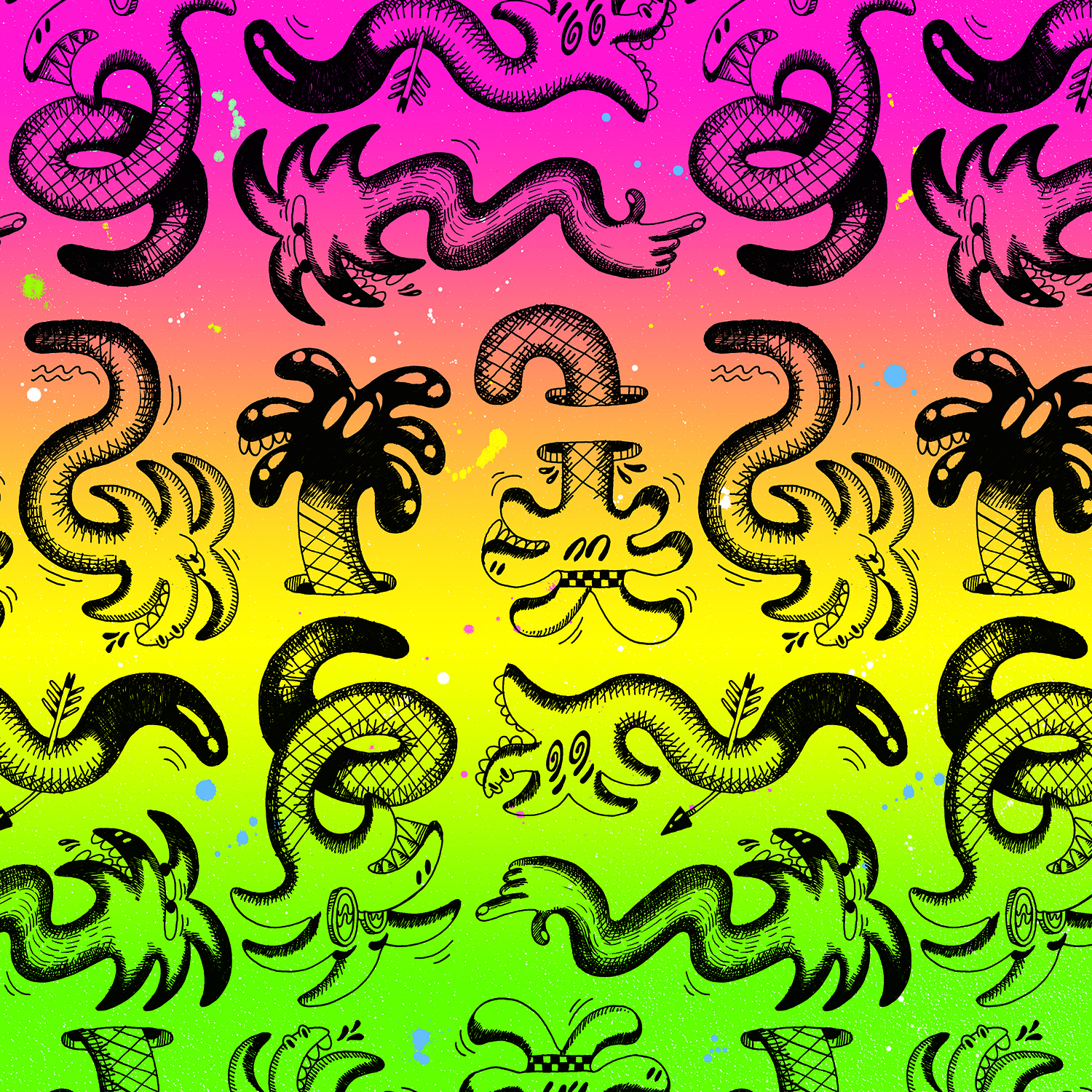 TORNADO WALLACE / DESPERATE PLEASURES E.P. / BEATS IN SPACE
"Space Tropics" mixes Vangelis` "Bladerunner" up with Wally Badarou`s contributions to "Countryman". A metallic Compass Point robot conducts steel pans and `80s Disco handclaps. Trouble in paradise to a soundtrack of Johnny Chingas, Peter Brown`s "Overnight Sensation" and Levan`s dub of Jeffery Osbourne`s "Plane Love". All subject to some "wrong" speed action.
The title track, "Desperate Pleasures", pits "Heartbreaker" guitars against the cry of dying current as it ties a fractal knot. Land Of Light`s Innovative Communication and a brightness of sun breaking cloud that`s also present on Mr. Wallace`s "Thinking Allowed".
On "Okavango Delta" a Relief House thump enters a drum circle, stumbles upon an initiation rite, has a line of chicken`s blood run from forehead to chin by a stranger`s index finger and does the mambo `neath a gris-gris moon. Trance induction.
Tornado Wallace on Soundcloud.
STRATUS / SPRING TIDES E.P. / AFICIONADO
"Fireflies" is a taut line. Metheny and Reich`s counterpoint run backwards. Tommy Awards`s "Electricity" at 45, or Japan`s DSK. Gentle slope, a summer shower. They call them "Fox Weddings" over here. The music of rainbows. Foxes using their magic to drive humans indoors so that they can celebrate with privacy. The first time I saw fireflies I was sat at a Washington lake side with a hot pipe-smoking Italian lady. The last time I saw them their fluorescence lit Chinzanso`s pagoda`d garden and the smiles of my children as they played amongst squat stone gods. "Hoteru" they call them here. Daddy why are they flying in twos? They`re dancing.
A kalimba leads "Lune D`Afrique" along a coast populated by Francis Bebey`s "Fleur Tropicale", Malcolm McClaren`s "Oblata", Mark B`s forthcoming "Island Life", The Grid`s "Flotation", and a cathedral boys choir. "My Brothers` Keeper" waits like a rarity lurking on a Dusty Fingers compilation. Johnny Harris, John Dankworth, The Heath Brothers` "Smiling Billy Suite" on Strata-East, Dorothy Ashby "Afro-Harping" on Cadet. Soul Vibrations, double bass and harp. Balearic breaks on a beach.
The E.P. closes with "Sympatry"`s Eastern tunings. A gentle Raga. A breeze persuading leaves to dance as I look up through branches. Lying with my love, watching the sky paint imagination`s gallery.
Aficionado on Soundcloud.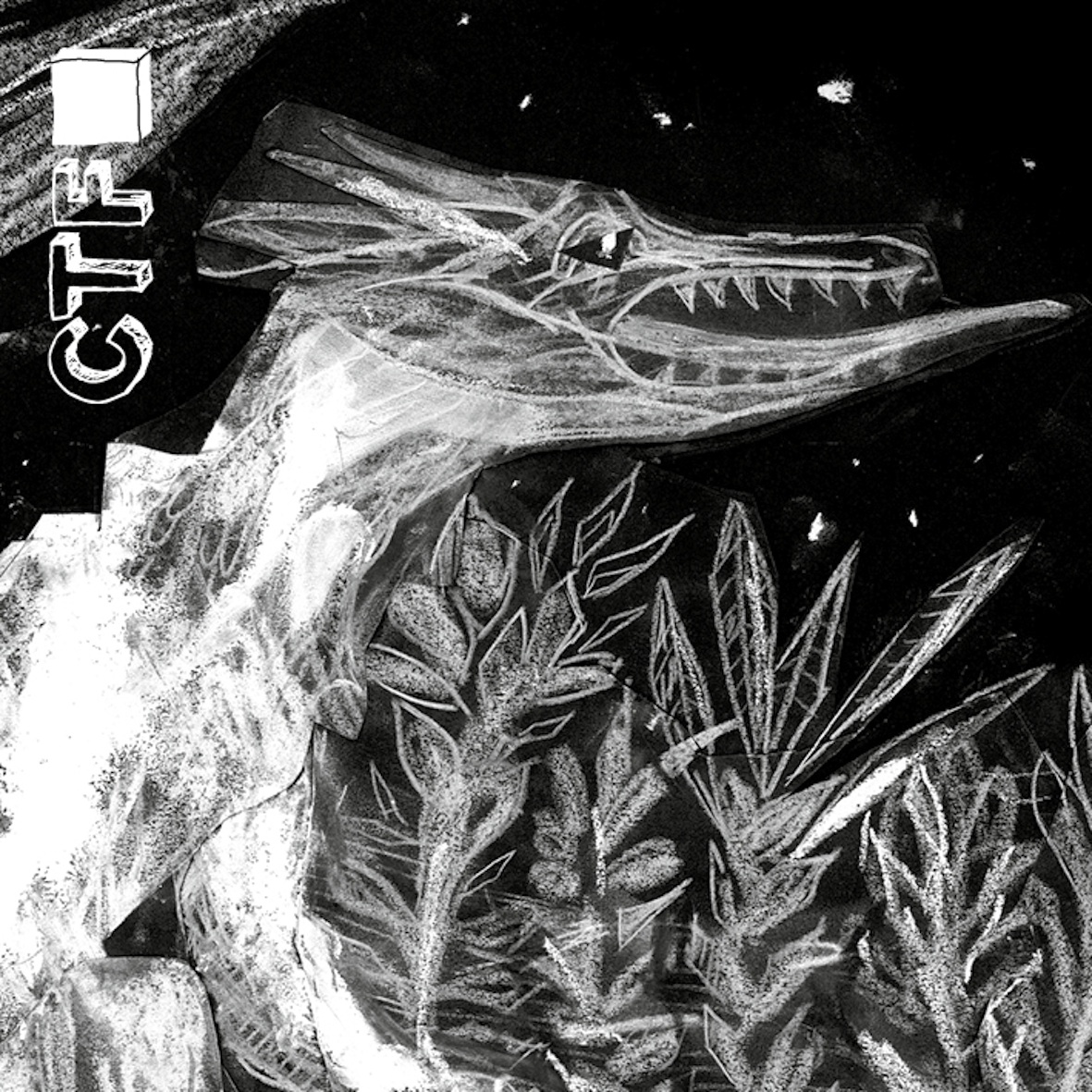 ICASOL / MERAN E.P. / CTF
Shambling band guitar married to a Cosmic pulse, like any one of those Creation Records artists, making their first attempts at Acid House inspired music. Relaxation tapes and self-help. "Veleka" sounds like it was made on unique gear by someone with their own noise in their head, which for me right now is pretty important. Machines winking at sunrise / sunset.
"Meran" is a cover of a German Pop song the melody of which recalls Q Lazarus` "Goodbye Horses". A smooth Paradis Electro groove, a slow pre-coital caress, barely holding it`s excitement / anticipation. A John Hughes "Breakfast Club" first kiss, or an out-take from Cliff Martinez`s "Drive" soundtrack. Ryan Gosling & Carey Mulligan saying it without words. Neon in a windshield. Cyndi Lauper on the road all night.
CTF on Soundcloud.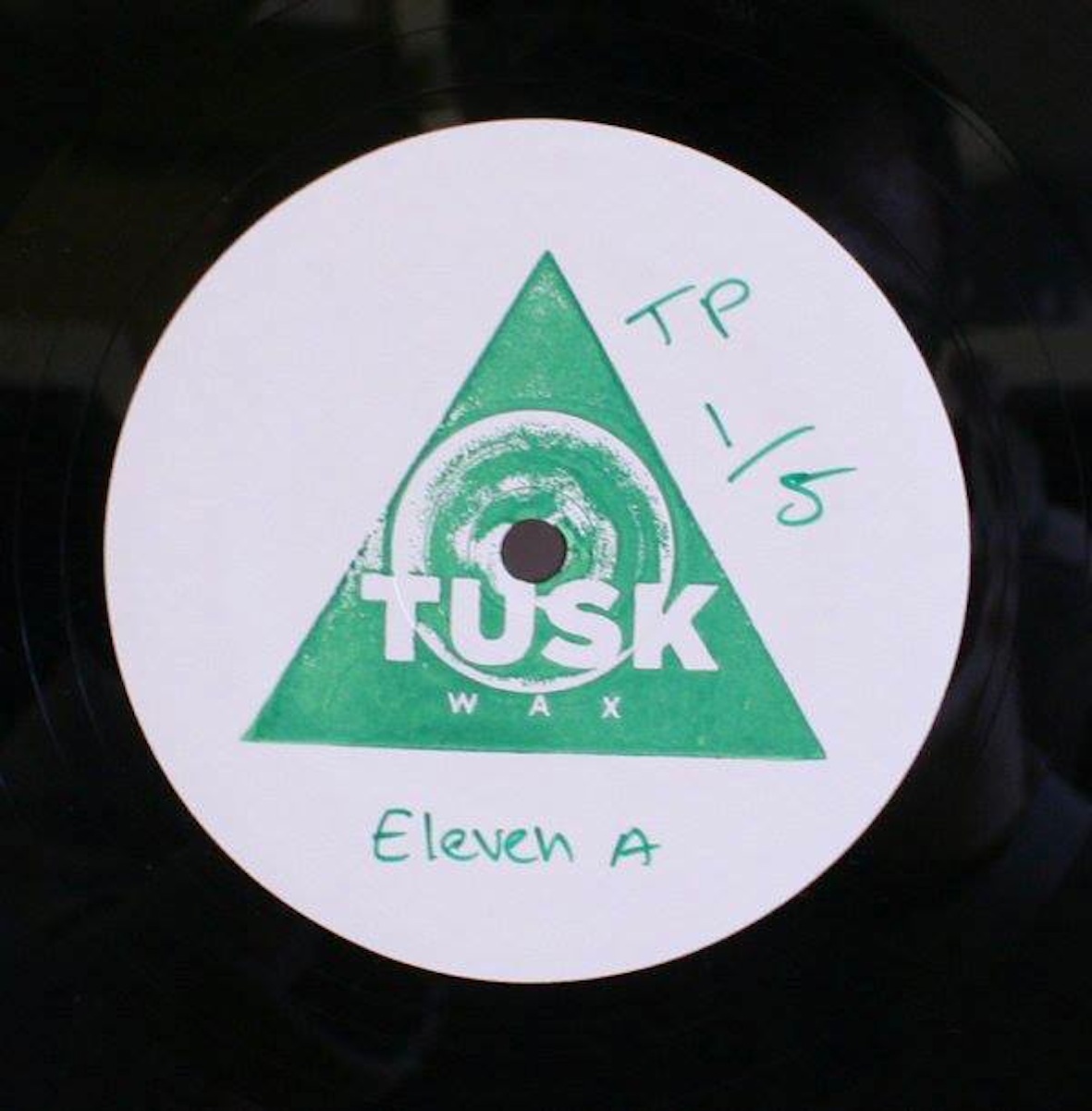 LAST WALTZ / TUSK ELEVEN A / TUSK WAX
"Glamour Thing" is ALFOS marching music. The new progressive for want of a New Beat. Leather-trousered Love Ranch Kinky Disco Psychedelic skinheads with hairy torsos drinking amyl and eating strawberry Body Shop lip balm. Trance pitched down to 100 bpm, which is what Weatherall was doing in 1991. "Tipping The Gulf", again like Icasol`s "Veleka", has something of Ed Ball`s Love Corporation`s about it, but the Detroit synths and percussion fills also suggest Derrick Carter`s sublime "Rising & Falling". I like the way it`s not quite right, more 1990 than `91. 808 State`s "Ancodia" meets Biting Tongues` "Surrender". Jamie Blanco makes like Luke Vibert and loves the Acid. Low slung 303s. "Beholden (Part 1)" has Hiroshi Watanabe`s muted drama, wah wah echoes and rippling vibes. You can almost hear cicadas.
Tusk Wax on Soundcloud.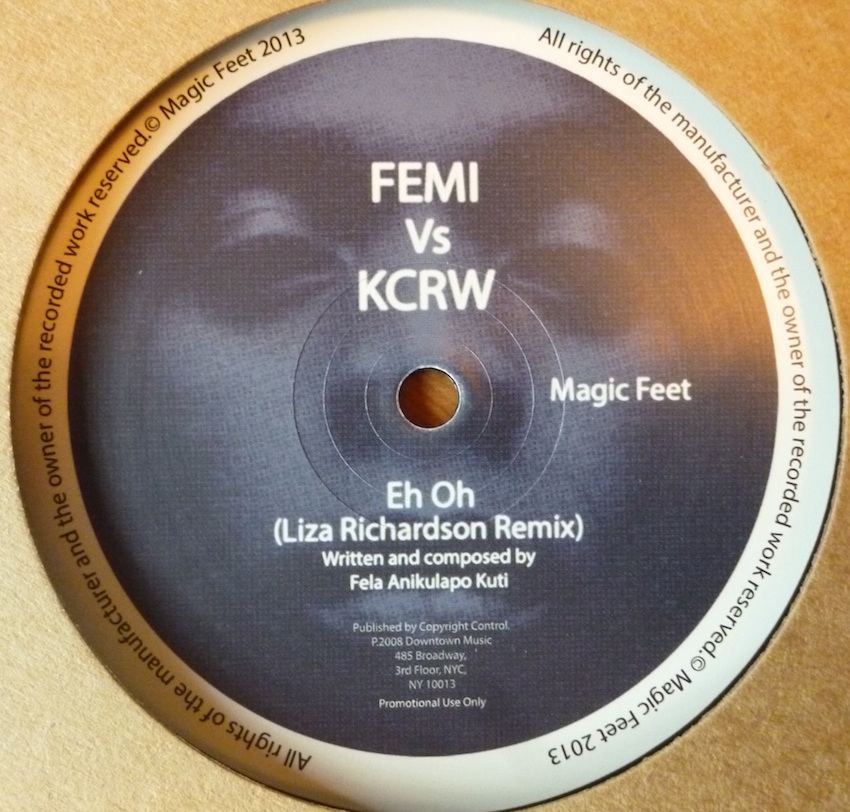 FEMI KUTI VS. KCRW / EH OH / MAGIC FEET
I first heard this nearly two years ago on the three hour recording of Sean Johnston and Andrew Weatherall`s landmark set from the A Love From Outer Space boat trip at Electric Elephant. At that point the track had only been made available as a promotional CD to subscribers at 89.9 KCRW, and the other Hardway Brother. Jake Hardway having been the engineer on the remix. Sounding like Zazou, Bikaye, & CY1 or the Unknown Cases "Ma Simba Bele" reworked by Deanne Day doing his best Tubby`s impression, still spinning from a evening spent with Steve Bicknell. If you are listening to clips on-line, then you haven`t heard the track until you`ve heard the horns. Honk if you`ve seen the king.
Garth Trinidad`s take on "One Two" turns a childs rhyme to menace, but Jazz fills and the lead nod towards The Brooklyn Funk Essentials` "Dilly Dally" and produce something that wouldn`t be out of place in a Leo Mas warm-up.
Magic Feet on Soundcloud.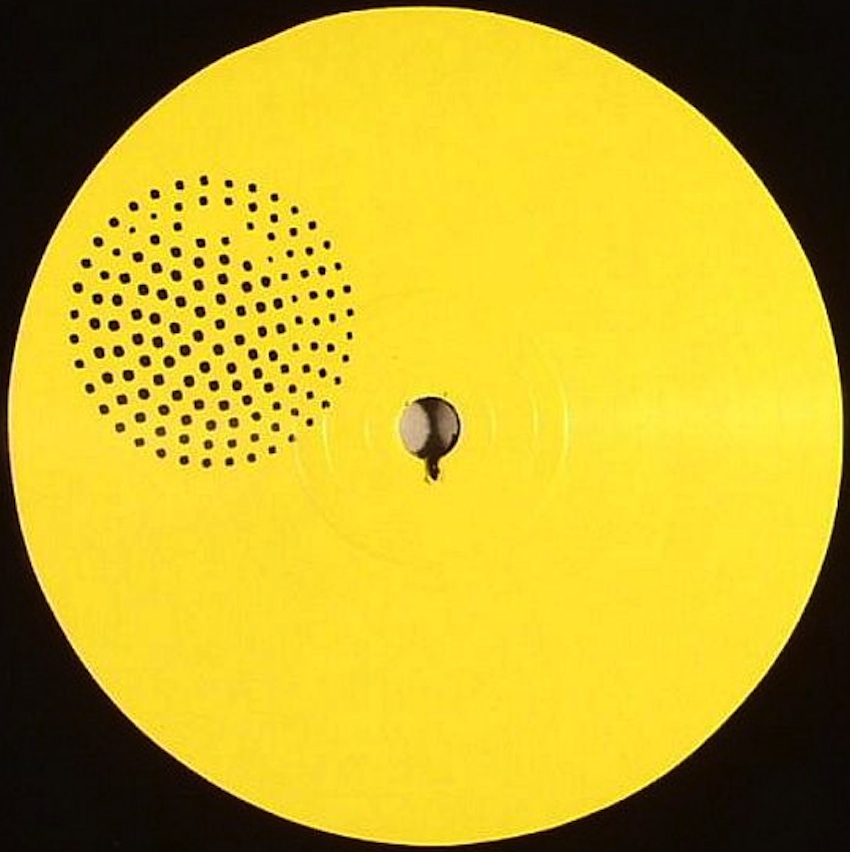 BEGIN / HERE COMES THE SUN / BEGIN
The sample speaks of "orange sunshine" which I`m assuming is the kind that supposedly inspired this. Think Ricky Lee Jones abducted by The Orb. The track is lifted by an acoustic riff in the same way that the use of guitar midway through Begin`s remix of Colorama`s "Hapus?" created a classic.
On the flip "Help Me" is a gentle Tropicalia cut-up, like the now sought after "Velocity". Muted brass, sweet vocals, and a touch of ivory over a pitched down break, that I currently can`t place. I was gonna say "Family Tree" but it`s not that. Funk without the express.
Begin on Soundcloud.
You can hear tracks from these releases, and others like them, every Saturday on "The Remedy" / local FM (8 – 9 PM Japanese Time) / 12 Noon in the UK / on Karuizawa FM / to stream you need to click on web radio / then chose the first option – インタ-ネトdeラジオ / the shows are archived on Samurai.FM the following week here and you can find the Facebook page here.