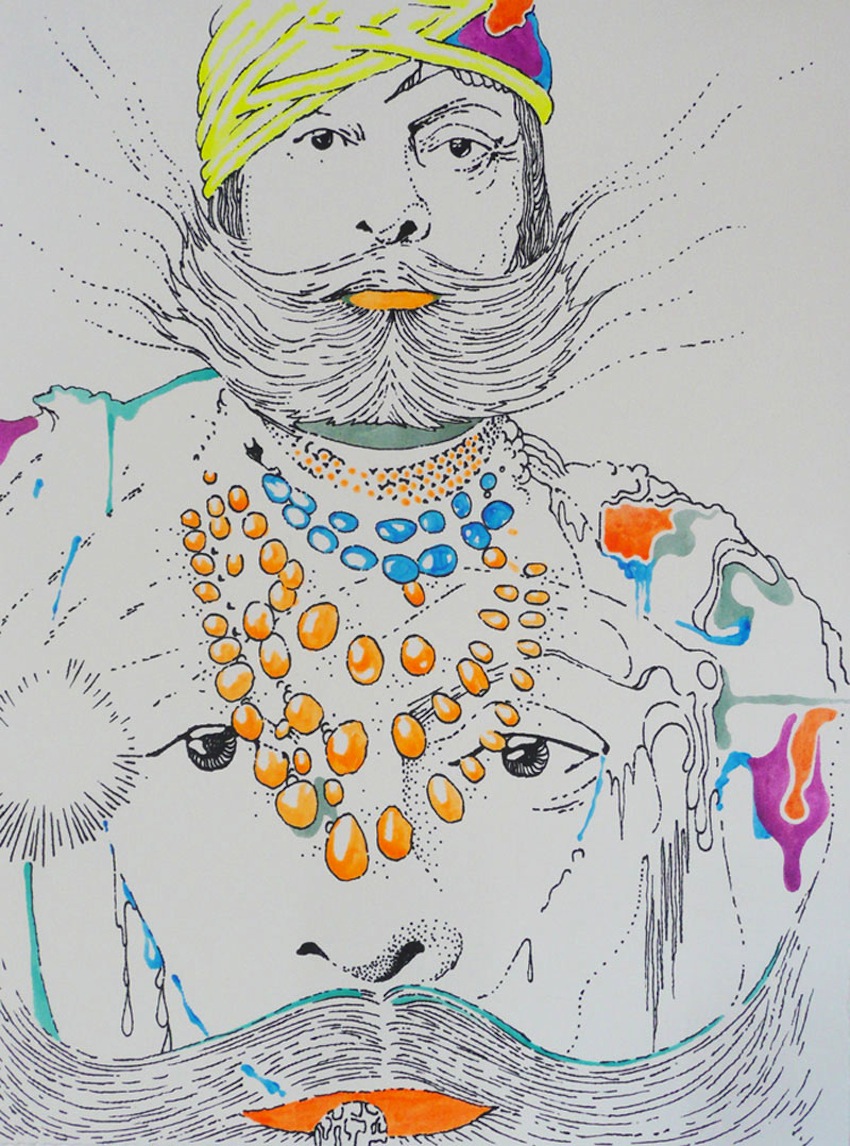 Where are you based?My space base is in Los Angeles, California. Always usually sunny with a slight chance of clouds.
Is this your hometown?Los Angeles is indeed where I was born and raised.
What is your first musical memory?Apart from Disney kids stuff, I have heavy memories of Roller Disco and Disco being on the radio at all times. I was super down with the Roller Disco. I lived in Laurel Canyon and we used to skate around the school yard and they played disco like "Funky Town". I went to a few proper Roller Discos as well and they would be playing like Rod Stewart and "Miss You" and that kind of jam. I remember skating up to the DJ booth, which was glassed in with round glass. I had to know what the song they were playing was. It ended out being "Galaxy" by War. I have a distinct vision of seeing that album cover on its side on a chair. It was perfect. I also remember hearing "Rock Lobster" around that time and thought that sounded intriguing. My parents were always listening to cool music too for sure.
Can you remember what kind of music your parents were listening to?My Mom would be listening to cool new records that were coming out like Blondie, Elvis Costello and Warren Zevon but also Cab Calloway and old Blues, Swing and stuff. My Dad was really playing a lot of Zappa and Beefheart, so that was big for me too.
What was the first record you bought?Stevie Wonder "Songs In The Key Of Life". My first girlfriend asked which record I wanted for my birthday and I thought long and hard between "Off The Wall" and "Rapper's Delight". I really agonized over it. I ended out choosing "Rapper's Delight".
What was the last record you bought?Flash Forward to the future! Well I buy records all the time. It's kind of like breathing in air. I have a big problem exhaling so I end up with mass amounts of records I never listen to. The most recent that I've been vibe-ing hard on is the new Ambassador's Reception LP by Steaua De Mare.
What is it that you like about this record?I really get into the old mystic melodies but also texture of the sound is very rooted in Electronic and Dub so that just appeals to my senses. It's got a modern Exotica element to it that makes it nice to spin at sunset or by a swimming pool.
What inspired you to start DJing / making music?The DJ thing came from having so many records really. It was a natural progression into it. It really just built up slowly until I realized I was doing it a lot. First DJing between bands at clubs and doing a pirate radio show, then starting a weekly club. The other thing about DJing is that I actually love it as an art form. You listen to the old Baldelli mixes or some Ron Hardy and it's hard to argue that it's any less artful than a band. As for making music I remember first thinking about making it myself while listening to DEVO and figuring out how to play the songs on a Casio VL tone.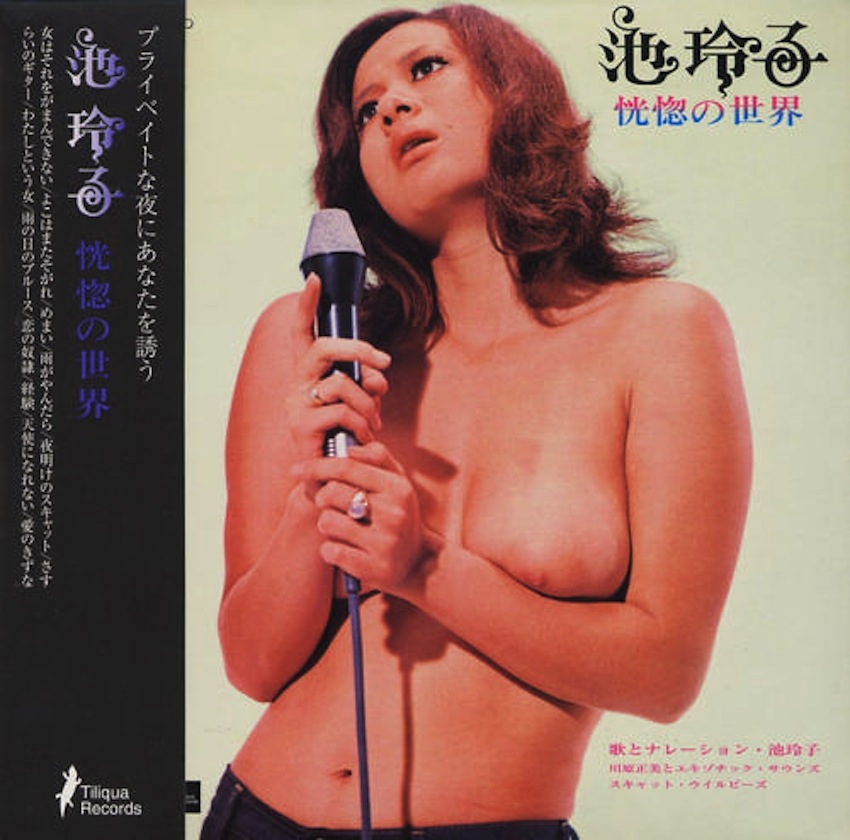 What kind of records were you playing when you started out DJing? I`m really intrigued to know what you would include in a current DJ set. I know you must have an amazing and obscure record collection, because for a while you were using that Ike Reiko LP cover as your Soundcloud avatar. When I saw it I thought, woah how does he know about that?Well I've always collected records so it was a natural progression. I guess I started DJing at this rock club in LA called Spaceland, DJing between bands. I got to choose the gigs pretty much so I would DJ when all the cool bands would roll through. One of the best was Damo Suzuki and Michael Karoli backed by members of S.Y.P.H. That was about as close I felt to the experience of seeing Can live. On a side note Karoli was such a nice guy. So completely humble. Anyways, then I moved onto DJing on a pirate radio show called KBLT. This was terrestrial radio. Very cool experience. I was spinning a lot of Krautrock and Ambient texture stuff and then I started layering effects and things. After that, me and some friends started a club that would play only Jamaican Dub music. We strayed from just Dub eventually but it was pretty cool and got successful and the club still goes on today. We had a lot of greats in there. U Roy, Jazzbo, Big Youth, Horace Andy, Sugar Minot. All these guys played live there.
How long have you been DJing / making music?A long time on both fronts! Here`s an old mix of mine from the Lovefingers site, one from BIS, and one from Noise In My Head.
How would you describe your sound?Depending on who asks, it differs I guess. Since it is Test Pressing that is asking I would say "deeply synthesized cosmic electronics with physical sound and rhythm".
Which production / release / remix are you most proud of?I guess I'm always the most proud of the latest thing so I gotta say the Tactile Galactics LP!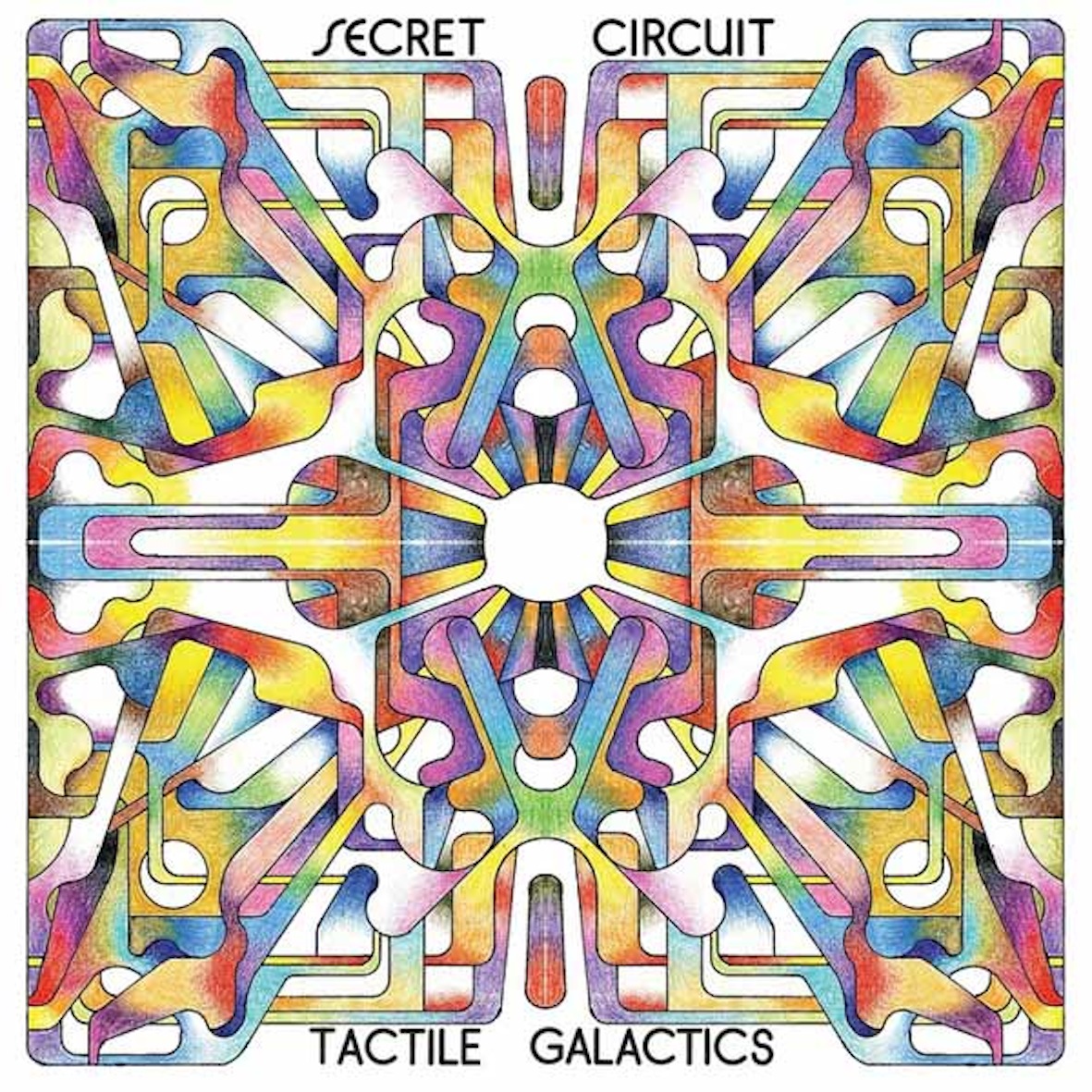 Eddie, how would you say your sound and influences have changed from the music collected on the, I must say excellent, "Tropical Psychedelics" released by Emotional Rescue and "Tactile Galactics"?Well, my tastes are always shifting and the "Tropical Psychedelics" record spans a long period of time. A lot of it was purely experiment. Obviously, there was more of a dance music format happening on "Tactile Galactics". It was recorded mainly within a year or so. I was listening to a lot more Cosmic, Italo, Euro Disco and early House stuff. I also felt that my first proper LP should have a cohesion to it and I felt as I was starting to play live more that I would be blending a lot of my tracks in a DJ style and so soon all the tracks that were coming together were 120BPM. I thought that would be the theme as it was going… Like as if it could be mixed in any order at any time, like a puzzle.
I love what you did to Peter Tosh. How did that come about? Any more heavy dub excursions planned?That came about because of the Dub Club, that I just mentioned and also I had just done a remix of Vox Populi that Cut Chemist liked a lot. Somehow it got handed to me and I was stoked for sure, although I really wanted to do "Stepping Razor". Anyways, to listen to those solo tracks was a pleasure. Tosh's vocal track is incredible. As far as other Dub things, a record just came out on Stones Throw where I play bass and all these heavy dudes are on the vocals, Ranking Trevor, Lone Ranger. My friend Tom Chasteen did the Dub mixes. I was also in this band called Future Pigeon that was kind of like a Punk Dub band. We put out a 10″ on Dim Mak and then we put out a full length LP that's worth checking out… We also got to open up for ESG in San Francisco, that was a killer show.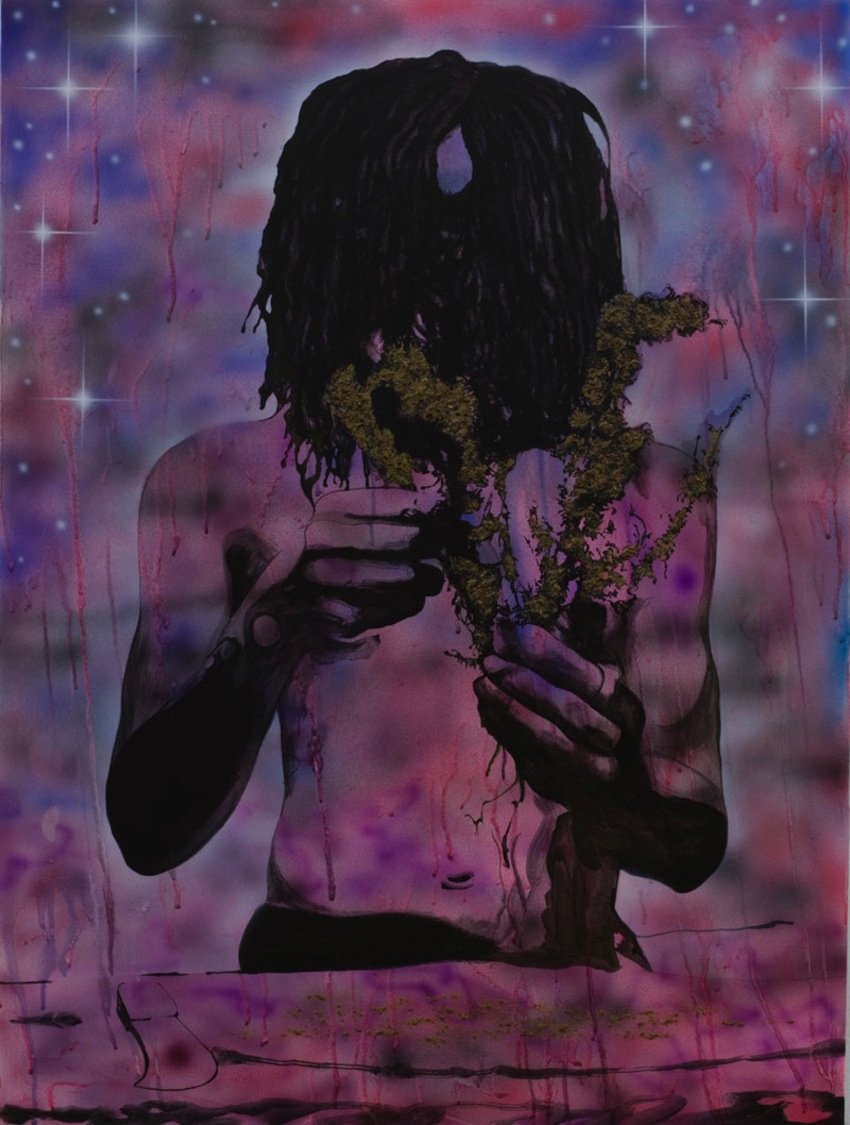 Wasn`t Tom Chasteen in Tranquility Bass? Do you know Mike Kandel? Is he still making music?Yeah Tom was part of Tranquility Bass and then I believe that Mike took Tranquility Bass over at a certain point, not exactly sure because they had so many aliases then, but for the Astral Werks record it was Mike. I was around during that time for sure as we were all at Cal Arts together. They were definitely the first of my friends to put out self released 12″s of dance music. I still talk to Mike. We have a lot of gear discussions and things. He's living in Chicago and still makes music, but he's slow! I think Mike and Tom have started to rerelease all the Exist Dance stuff digitally as well.
How did your music wind up with Tim and Beats In Space?It really passed around until it landed with him. I was honoured that he wanted to work with me on his label. I already had done a mix for his radio show and listened to tons of those mixes on his site forever.
Which production / release / remix would you most like to have done?Maybe some Conny Plank business. "Cool In The Pool", "Persian Love", Hosono's "Cochin Moon" comes to mind.
What are your favourite places to play / hang out in?I don't have a particular favorite. Right now I'm really digging the Mount Analog record store in LA.
What is your favourite place outside of a bar / club / record shop?The beach or the desert or my studio, depending.
Do you see yourself as part of any scene?Well, yeah in a way. There is a kind of underground (?) dance (?) scene that I guess my music would fall into but really it's hard to say.
Is a visual identity important?At certain times it's nice to have a visual identity, yes. For a while mystery can hold but soon one may want to have something a little more to grab onto. It all depends on the music I guess.
If so which (visual) artists would you cite as a source of inspiration / influence?I have a lot of visual artists that inspire me for sure. From the classics to the new. Max Ernst, Rammellzee, Etorre Sottsass, Hipgnosis, Rick Griffin off the top of my head.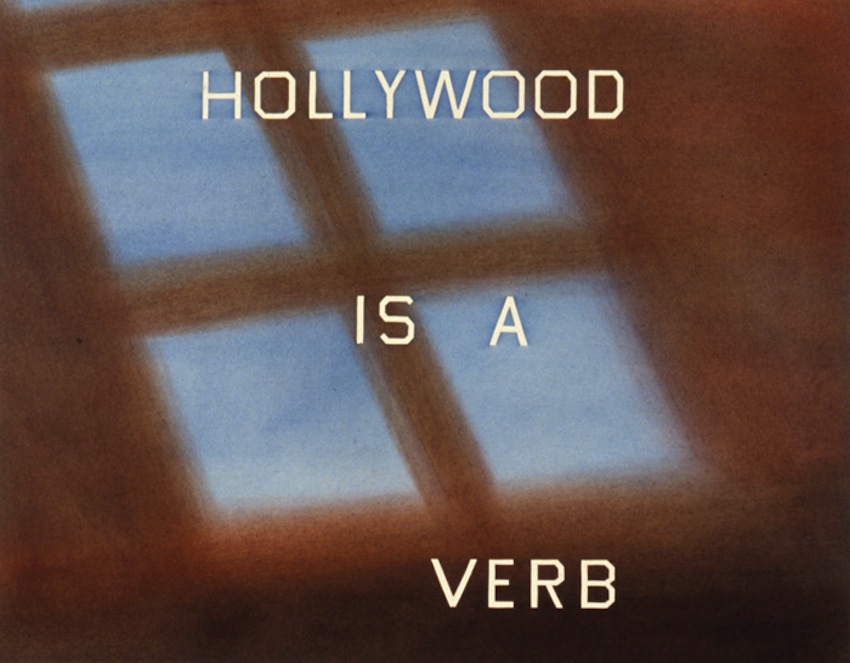 Your father is an artist. Has his work influenced you?No doubt. I've worked for him as long as I can remember so I've been there to see how he has ridden his career and inspiration.
You did the artwork for "Tactile Galactics". Did you study Art or Design formally?I did go to art school but in a way, I really had to go back to my previous self after getting out. It was really good to go for sure because it immerses you into the artistic lifestyle. Everyone is making or doing something. It was good to be around. At the end of art school, the band I was in, Medicine, got signed and we started touring and that really got me on the music path.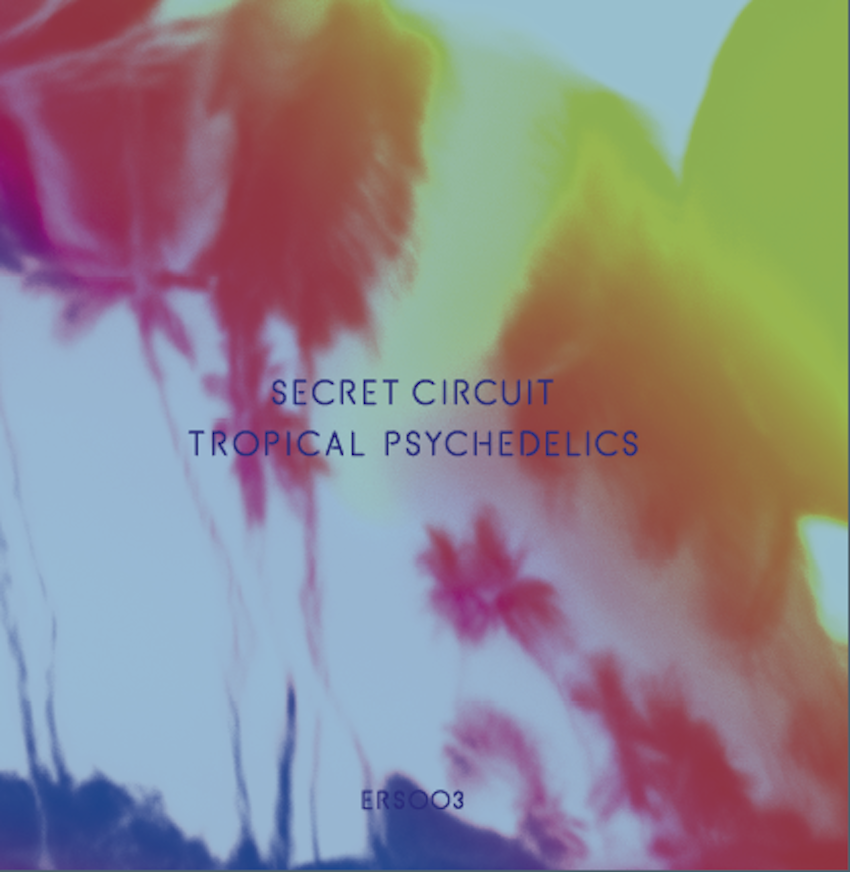 Which artists are you currently working with?Musician artists? I have a project with Suzanne Kraft called Blasé and we have a full length coming out on the great ESP Institute. Another thing is a track I did with my friend Devin Flynn. That's coming out soon on DFA. Mike Simonetti and I made a 12″ together coming out on his New Jersey records. (He's also done a lovely cosmic disco mix on the new Apiento record – Ed.)
Any Laughing Light Of Plenty action with Thomas planned?We have a cache of new recordings we have going but we don't want to force it as far as finishing it. It's got to happen when the stars align. That's really how we work best. I will say that the new stuff sounds killer!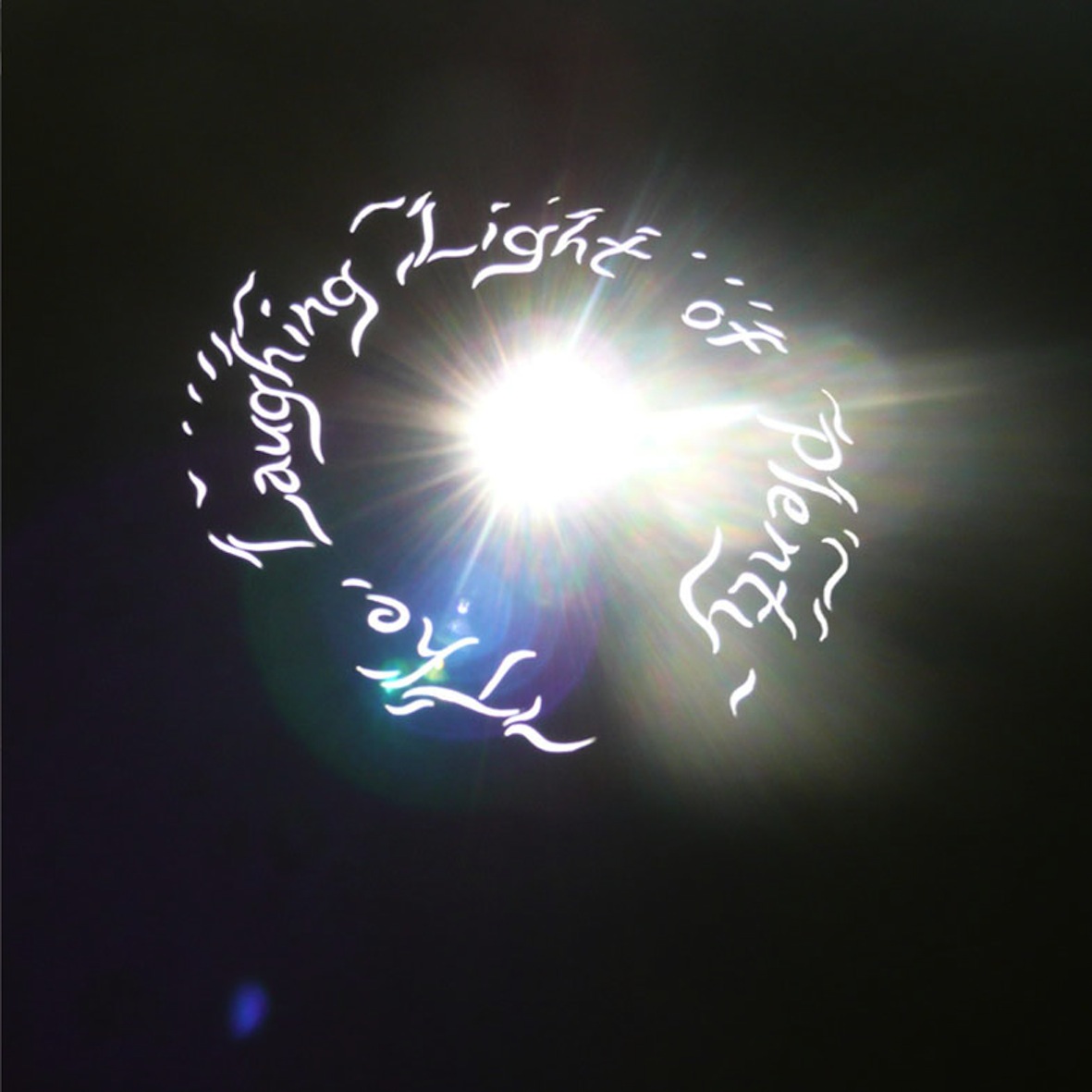 Who would you most like to work with?Holger Czukay.
Why Mr Czukay?Well, he's a studio magician. A wizard or alchemist of sound and spirit. I guess he's just a hero. Baldelli would also be pretty ultimate!
Does playing and making music pay the rent?No.
Can you make a living selling your artwork? I really like what I`ve seen on your site. Do you get regular commissions for record sleeves, etc? Do you get to exhibit and sell?Well, I do sell my paintings and drawings here and there and I do still paint. I exhibit as well but mostly group shows right now. I was actually in a group show in Rotterdam that just came down called The Archaic Revival. I do graphic design but I don't really hustle it hard. I wait for people to reach out!
What sites, if any, do you regularly check on-line?Synthetic Hearst Club, that's my blog, Thriftcotheque, that`s my DJ crew, Jah Jah Sphinx, Internet K-Hole and Test Pressing of course!
What was the last book you read?I read "Animal Farm" to my kids.
Does it terrify them? I can remember seeing the animated film at school. The visuals are still with me.I left out a bit of the really gnarly wording. They got the gist though!
What is your favourite book?"My Last Sigh" by Luis Buñuel.
What was the last film you saw?Not worth mentioning.
What is your favourite film?2001.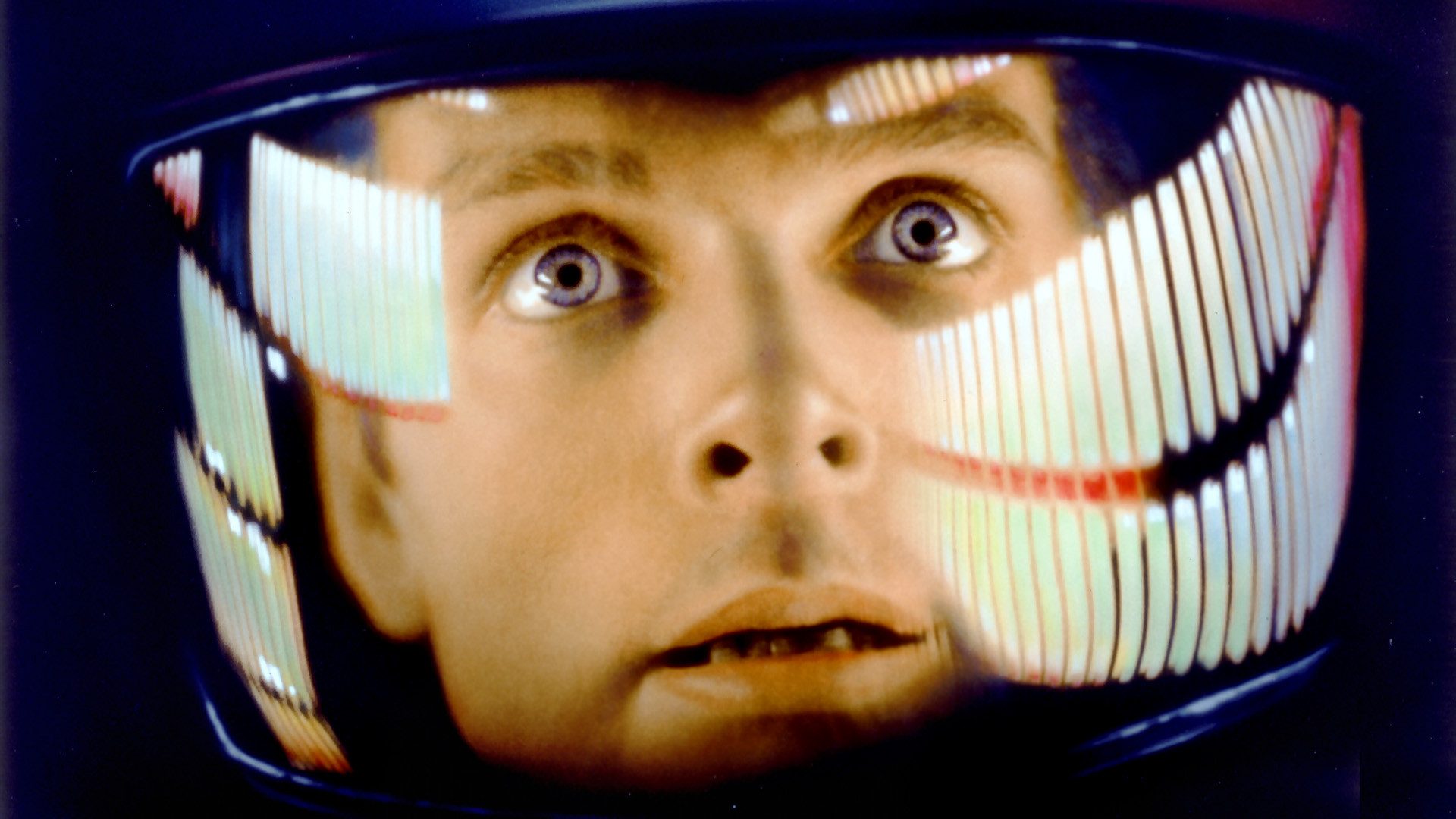 What is your favourite piece of music? If that`s too difficult, what`s your current favourite piece of music?All time favorite piece of music is hard. "Cool In The Pool"? Tough. I'm always on the search. Current faves are that Steaua De Mare record or the Finis Africae collection. I've been digging back into the Baldelli Cosmic tapes too as always. They remain fresh and inspiring at all times.
How did you get introduced to the "Baldelli Tapes"?Way back when me and Thomas started recording stuff together we played each other records that were turning us on. I played one that I had called Diabolic Man and he told me about the Cosmic Club and this was when it was very difficult to find something like that on the internet. I did manage to find a really shady site that sold Italian DJ mixes. It had obnoxious GIFs of flashing palm trees and party hats on it. You had to pay and they would send a DVD of all the mp3s you chose. I ordered a ton of Baldelli and Loda mixes and it was like a rabbit hole for me. All other music went to the side. It's as if they did everything I was ever into from Psych, Rock, Punk, Disco and African to Houston Screw music. They merged it all together. It's like they did it all before anybody else. It was really inspiring to me.
Can you name 3 records for sunset / sunrise?
Holger Czukay / Persian Love
Clara Mondshine
Double Fantasy
Can you name 3 records to start a party?Depends on the party I guess.
Herbie Hancock / The Twilight Clone
Tamiko Jones / Can't Live Without Your Love
Mitchbal and Larry Williams / Do Dat Stuff
War "Galaxy"