The follow up to the first Metal Dance compilation sees Trevor Jackson bring more goods from across the board. I was just listening to loads of machine funk in the guise of acid house but this is a whole different type of funk. There are loads of records on here that I have never heard of but are full of that wonky sound. Sometimes with a New York style, sometimes Belgium, sometimes jazz influenced, sometimes pure electronic. Though saying that there are also syncopated moments – mainly from bands you wouldn't expect.
Some tracks here fit in with the cosmic renaissance such as Logic System and there are some that make me want the time machine back to 80s Ibiza more than ever to hear what these records would sound like as the sun came up in the Mediterranean as this industrial sound had a big following in those after-hours Ibizan (and often gay) clubs. Great to hear Propaganda's '(The Echo Of) Frozen Faces' which is precisely one of those records. It's also got some pretty 'now sounding' balearic moments – see Rene Bandaly Family with 'Tanki Tanki'. You also realise that Liaisons Dangereuses probably only had one drum machine. Good noise though.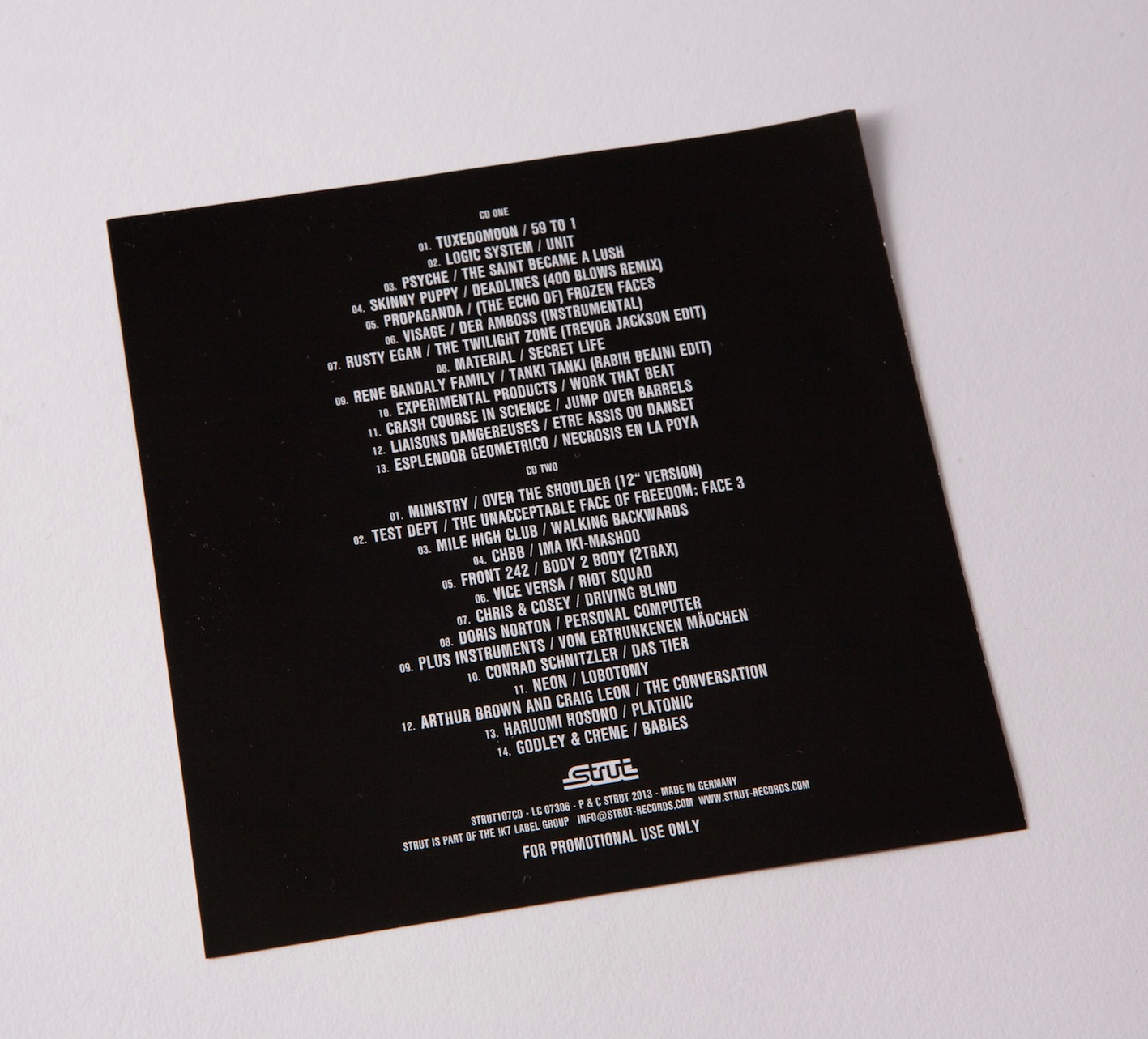 CD two is worth the price of admission alone alone for Harry Hosono of Yellow Magic Orchestra's 'Platonic' and the sound of Godley & Creme with 'Babies' that runs with the refrain 'I just want to make babies with you all night'. Sex music coming from the opposite end of the pole to the likes of Robin Thicke.
Jackson knows his onions and if you couple that with knowing what works both from a dance floor perspective and as a collector then you have someone well placed to impart knowledge with no boredom involved. As he told Resident Advisor '(this one) is perhaps darker in places but the intentions are the same – to remind the older listener of tracks they loved or might of forgotten, and hopefully entertain and educate the younger ones'. Knowledge with a drum machine and a flipped out groove.
Trevor Jackson presents Metal Dance 2 is out on August 19th on Strut.