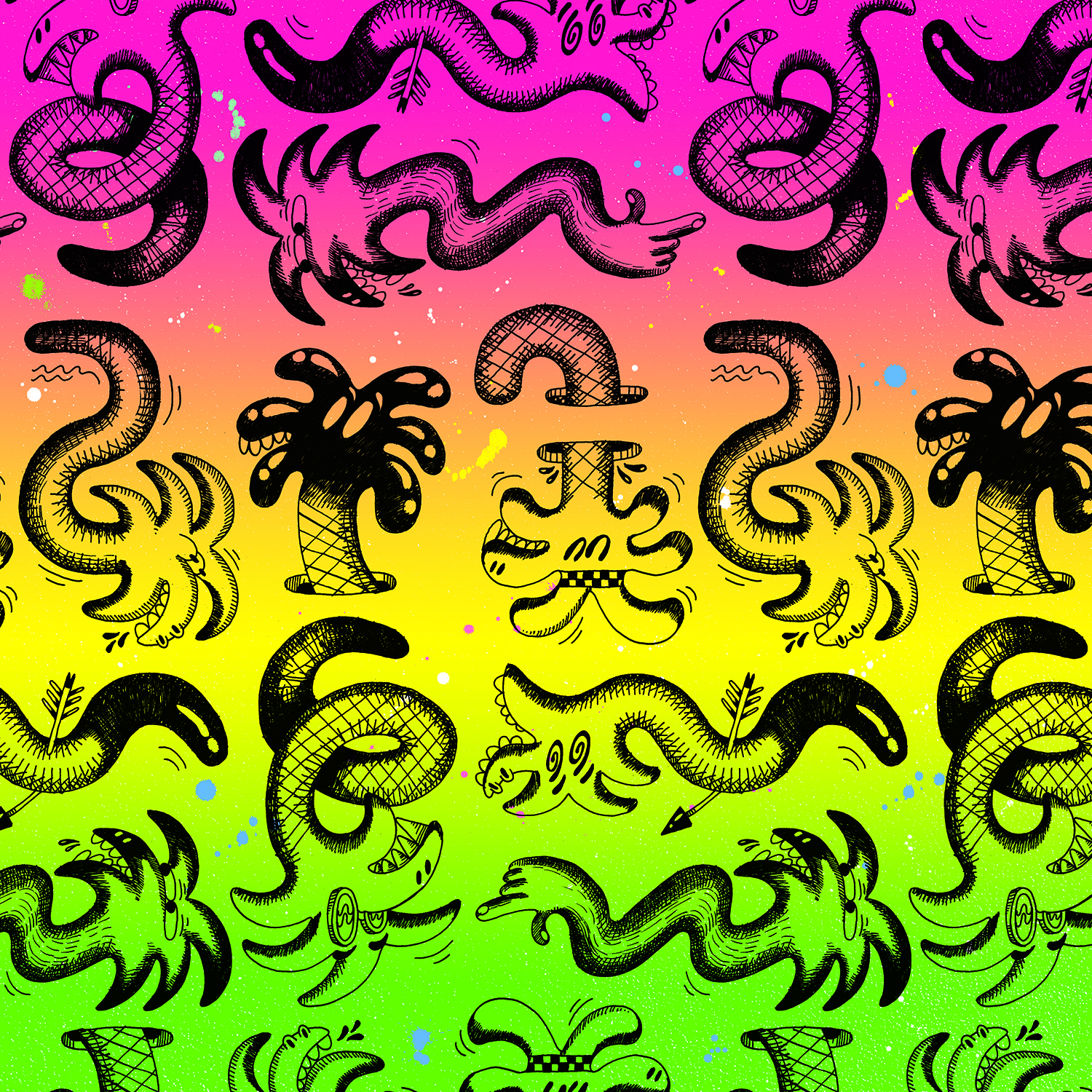 Where are you based?Melbourne, Australia.
Is this your hometown?Yes indeed.
What is your first musical memory?Learning "do re me fa so la te do" on piano.
What was the first record you bought?I think it was some shitty Dean Martin LP thing. My first CD was a Michael Bolton album. I set the bar nice and low.
What was the last record you bought?Moroder's 'Cat People' soundtrack LP, and Joe Walsh's 'So What' LP.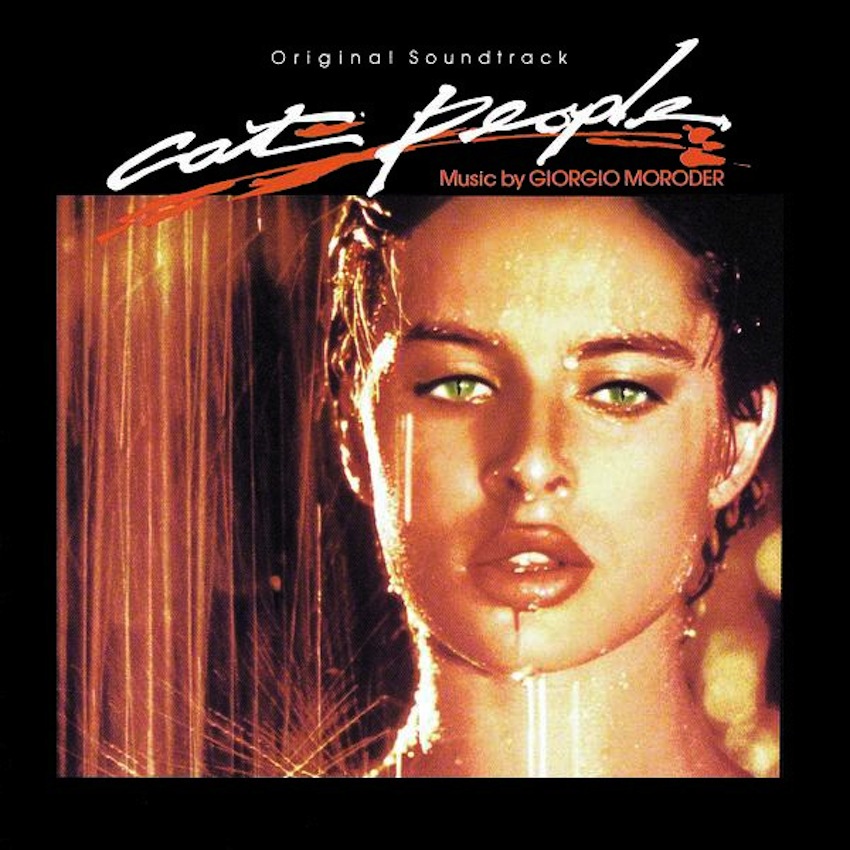 Where do you go to buy records? I mean Australia`s a big place, I imagine huge paradise-like warehouses of used, cheap, vinyl. Is this the case? Tokyo, you can find anything, but finding stuff cheap ain`t so easy.If there's a warehouse of cheap second hand records, I haven't found it. There is a great local record dealer, Plug Seven, who has his crates set up at a warehouse nearby me, but you pay for what they're worth and often a little bit more. The guy knows his shit too well so it's pretty hard to sneak a bargain past him! Licorice Pie is another hot spot in Melbourne for second hand goodness. As for the rest of Australia, Adelaide has at least one good shop, Transitions, and apparently Sydney has a couple of goodies which I'm yet to see as I'm never up there long enough. Australia can't compete with the Tokyos and New Yorks, but you can definitely find plenty of needles in the haystack.
What inspired you to start DJing / making music?I was always learning an instrument of some sort, but what inspired me to figure out how to put it all together by myself was the marriage of me finding a "Computer Music" magazine in a newsagents, while being infatuated with Eurotrance cheese like ATB`s "9PM" and others like it, downloaded off Napster. I started DJing because my friends were involved in a night that needed a DJ and I was the only person they knew with records.
How did you make the transition from Michael Bolton to ATB? Because of learning quite common instruments like the piano, drums, guitar etc. I felt like I understood how the Rock and Pop I was hearing on the radio, all fitted together. But Electronic music was always a mystery to me because I didn't get how they made the sounds. So I was fascinated by it and began listening to Electronic music exclusively. No matter how cheesy!
How long have you been DJing / making music?I've been making music for 12 years and DJing for 10.
How would you describe your sound?Talcum Powder Disco, Equatorial House, Cough Syrup Techno.
Which production / release / remix are you most proud of?Probably the track "Bit 1" on my recent EP for ESP Institute. I can have trouble finding the balance between getting my dreamy synth stuff in, whilst maintaining some dance-ability and bollocks, and I think I got it on that one, if I may be so bold.
How did you come to be releasing music on ESP Institute?ESP Institute is a label I've been following from the beginning and loved every release. The label's very record-centric which is important to me, and it's run by the best curator in the biz, Lovefingers, for those playing at home. So when I made some music that didn't fit with labels I'd previously been involved with, I asked my friend Michael Kucyk from Noise In My Head to hook up an intro. Andrew immediately dug the tracks and that was that! I was really happy with how it all went and should have another EP with ESP by the end of the year.
How about Beats In Space?I've known Tim since a DJ-dinner in London back in 2011 and have caught up with him when he's in Melbourne or I'm in New York since. It was during his most recent Melbourne visit in November last year that we planned the release. It's been great to be involved with a label early on, which will no doubt be around for a long time and put out more great music.
The remixes of the ESP Institute E.P. are out now. I like both of them. Pharaohs and Suzanne Kraft are gonna do something great soon I reckon. Who is Nina Amnesia?Yup Suzanne K and the Pharaohs are destined for great things! Diego has another cool collab coming up soon too, which I won't divulge just in case I'm not meant to. Nor can I give too much away on Nina Amnesia! Apologies.
Are you currently inundated with remix requests after the success of your last two releases?Haha. There have been a few coming through which I've had to turn down as I focus on the next EP. Unfortunate too as some good projects were proposed.
Which production / release / remix would you most like to have done?I can't help but be rather jealous of Space Dimension Controller's efforts on "Journey To The Centre Of The Unknown Sphere".
What do you like about it? Some people can`t get with his tongue-in-cheek Sci-Fi-isms. "Love Quadrant" sounds wonderful loud.
Layers and layers of beautiful synthy goodness, that still manages to sound badass when played out. It sounds like Boards Of Canada, Marcellus Pittman and Sasha were all on the same tour bus that got lost on the way to a festival deep into a Russian forest, and they decided to make a track… for some reason.
Love Quadrant is awesome too! Yeah the Sci-Fi-isms… Not a huge fan. I feel like the music, which is so deep and powerful, does all the talking that's necessary, and the deliberately cheesy vocals just spell out what's already there. He's a major talent though. I love that he's trying original ideas and never resting on his laurels.
What are your favourite places to play / hang out in?In Melbourne, The Mercat, which is a club where I play and host monthly parties with some other dickheads. I've also always had particularly great DJing experiences in Berlin, London, Glasgow and Los Angeles.
Do you get to travel a lot? Any plans for Japan?I was living in London for 6 months back in 2011. Since then I've gone on a few month long tours to Europe and America, but otherwise staying in Melbourne trying to get music done. I'll be heading to New York in September for three months though as my girlfriend is living there and I should go over and make sure she's not just a figment of my imagination.
I'm really keen to dig Japan and play some gigs, but nothing has come to fruition so far. Hopefully within the year!
What is your favourite place outside of a bar / club / record shop?Cafes. Parks. Beaches and National Parks when I have the time to get to them.
Do you see yourself as part of any scene?Locally I would certainly as the scene here isn't too big, so you get to know most people within it after enough time. Internationally I've made a lot of friends through running our Animals Dancing parties in Melbourne, playing alongside other DJs overseas and being involved with various labels, but I don't think there's a specific clique within all that where I see myself a part of. I wouldn't be able to throw any gang signs for photos.
How about "Noise In My Head"? Has this been important in Melbourne? I have had very little contact with Michael but would love to know more, I guess I should ask him (makes entry in "To Do" list). The site looks great, and for one person, with two of us here, I know must be a lot of work. You obviously know Michael, how did you meet?I knew about Noise In My Head as it was broadcast on community radio and was a staple Sunday night listen. I probably first met Michael at a Bamboo party or something I can't really remember. He's a super friendly guy that has connected a lot of dots within Melbourne, Australia and the world. He's always searching for, and finding, talent that you didn't know was ever there. You could be living down the road from some synth-wizard and not know it until Michael tells you. It was a sad day when he recently moved to Sydney. He is a small earthquake that doesn't show up on too many Richter scales, but he creates some of the best waves that you could ride.
Is a visual identity important?Given the onslaught of music being released every day, an identity is certainly important. Whether it's visual or deliberately non-visual I don't think it matters so much, so long as people can get an impression, or a feeling about an artist / label / release. The visual identity could help or hinder this feeling.
Which artists are you currently working with?Mario Hugo did the cover to my last ESP Institute EP and Steve Harrington did the artwork on my Beats In Space release. Both really cool!
Is the portrait on "Thinking Allowed" you?It is.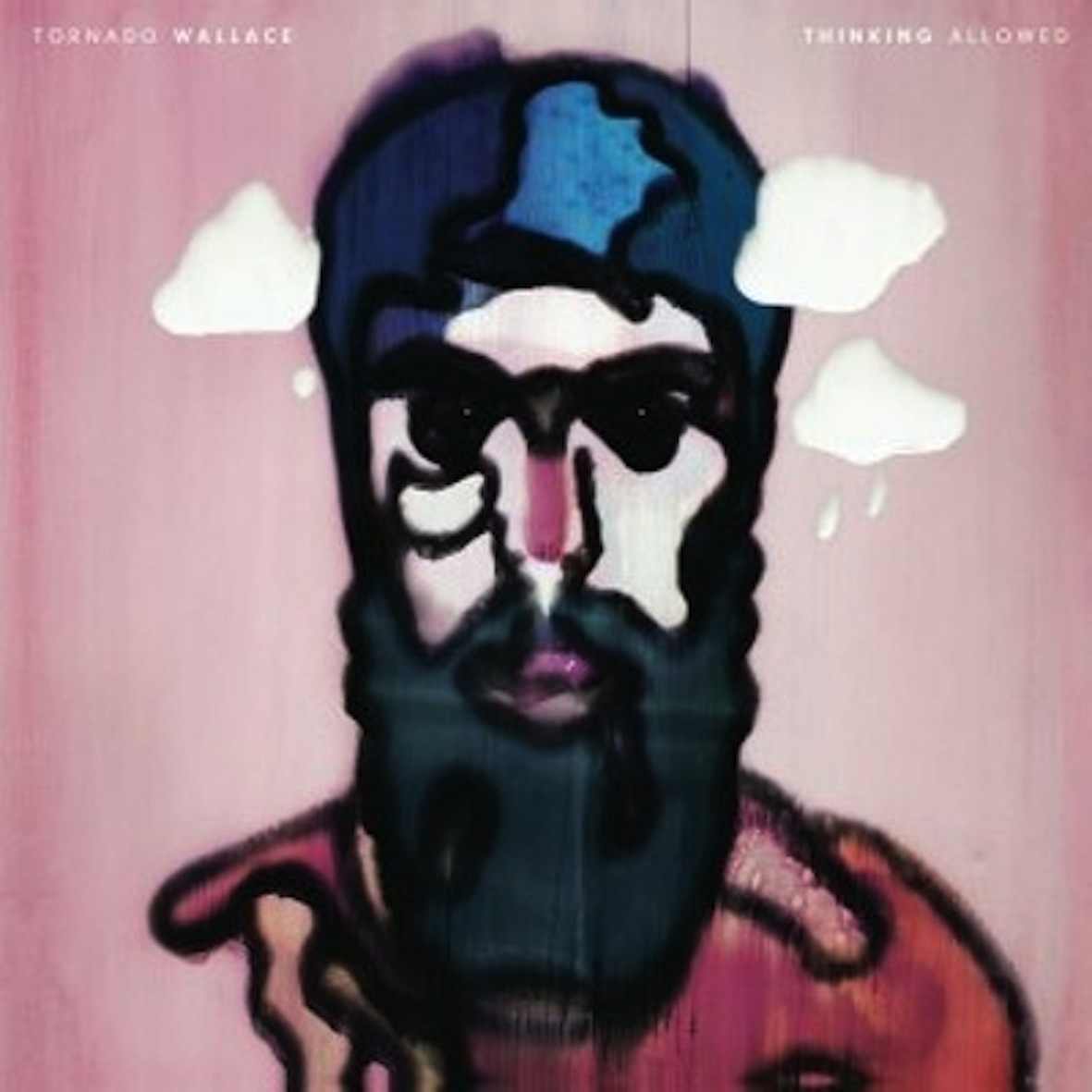 Musically I do some stuff with my Melbourne compadre Tom Moore, part of DJ outfit Otologic. Our project is called Coober Pedy University Band and we'll hopefully get a second E.P. together once we find time to finish up some bits.
Will that also be on Kinfolk? How did you hook up with the Soft Rocks chaps?It could very well be another Kinfolk release. We're not too far along with it so far as the project sits in the backseat most of the time. I met Piers in 2011 at Johnny Rock's place and kept in contact since. And by keeping in contact I mean liking photos of his dog on Facebook. But The Curse Of Soft Rocks album was a big inspiration for the CPUB project, so we thought we should pay our respects and take the music to them. I haven't met the other lads, but if I ever make it to Brighton I'll reach out!
Are you aware of the German electronic artist Coober Pedy?I wasn't until you asked, but I'm listening to 'Falling Giants' now. Awesome! Are there any other tracks I should look out for?
Who would you most like to work with?I like things to be done my way musically so I think I'd have a hard time working with anyone I really admire, we'd eventually hate each other. I'd prefer to grab a pint with them instead. But there are some really talented dudes in Melbourne that I could see lending some contributions at some point in the future.
Can you list any names that we should keep an eye out for?Andras Fox, Roland Tings, NO ZU, Bell-Towers/Roman Wafers, Zanzibar Chanel, Andee Frost, Otologic, Sleep D, Deep Throat, Fantastic Man, Michael Ozone, Inkswel.
Does playing and making music pay the rent?Yes, but not much else.
What sites, if any, do you regularly check on-line?Discogs, Noise In My Head, Beats In Space, Juno, Phonica, Vintage Synth, eBay, YouTube, Test Pressing.
What was the last book you read?The last book I read was garbage but I'm reading "Zen And The Art Of Motorcycle Maintenance" by Robert M. Pirsig, which is certainly worthy of note.
What is your favourite book?I love the classic adventure novels such as "Dark Star Safari" by Paul Theroux, Kerouac`s "On The Road", "The Call Of The Wild" by Jack London. Further suggestions welcome!
What was the last film you saw?Hook.
What is your favourite film?Maybe Hook… Or The Matrix, or Fantastic Planet (La Planete Sauvage).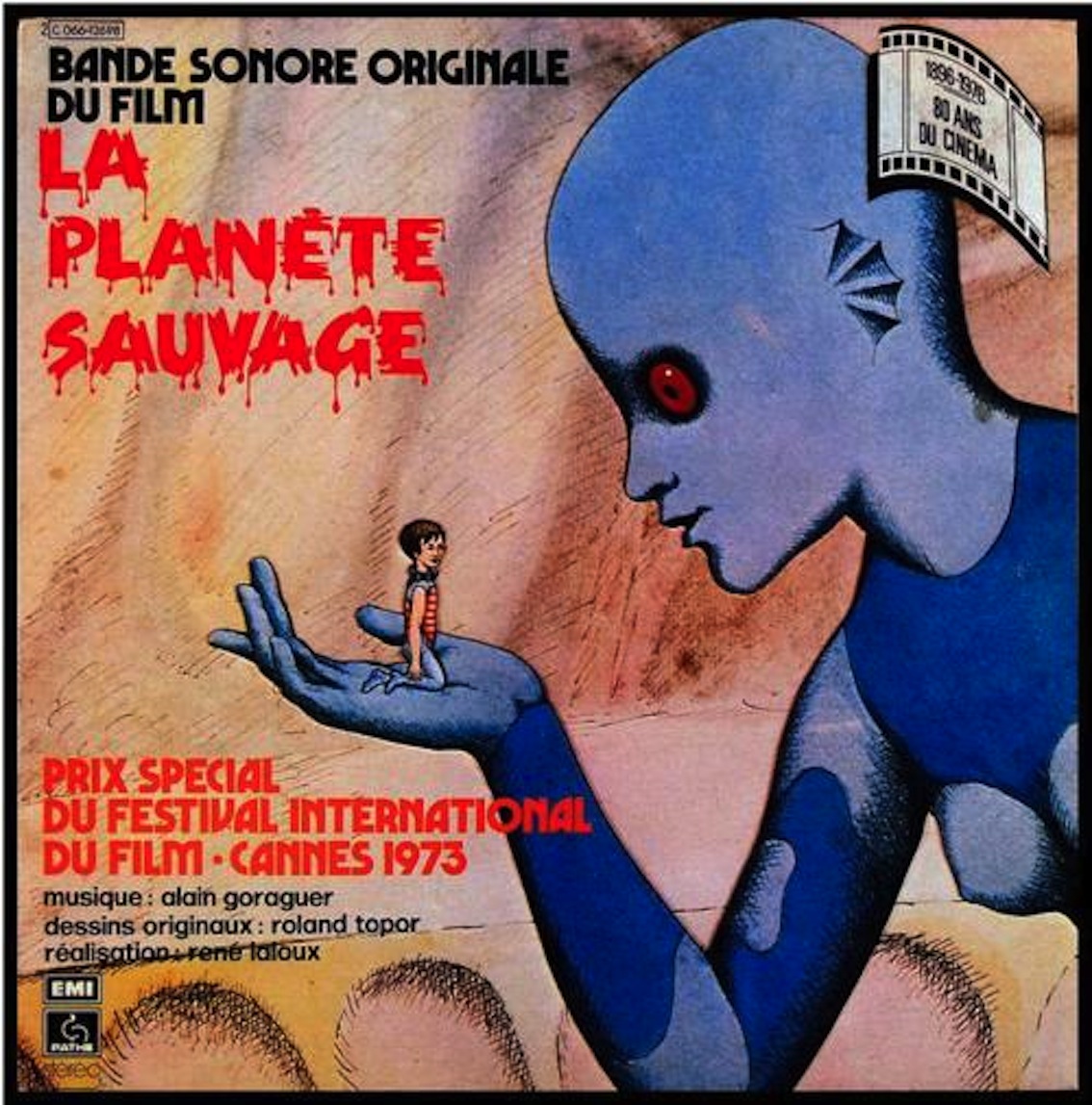 Do you have the soundtrack for "La Planete Sauvage"? Have you ever sampled it?I don't but it's brilliant. I haven't sampled any of the music either, the heads would pick it up too easily!
What is your favourite piece of music? If that`s too difficult, what`s your current favourite piece of music?Though I don't feel too comfortable calling anything my favourite piece of music, Tangerine Dream`s "Love On A Real Train" would be close.
Can you name 3 records for sunset / sunrise?
Robyn / Searching ('94 mix)
Roy Ayers / Tarzan (Ame Remix)
LTJ Bukem / Horizons
Can you name 3 records to start a party?
DJ Deeon / Lite House
Punkin' Machine / I Need You Tonight
Candido / Jingo