A selection for Spring from one of a mini-van load of irate Belvedere DJs. From back when Gilles was on Jazz FM, Saturdays 3 til 4, before he stood up and was counted and spoke out against the First Gulf War. Scuds live on CNN sponsored by Operation Desert Storm & Oil In Persia. Radio tried to make Massive Attack just Massive.
San Fran Fusion that still finds favour with Moonboots. Tuff City Rap from Trenton Hills, New Jersey. What happened to the Hip Hop in Balearic set lists? Did it disappear with "Peace"? A landmark Warehouse jam powered by Paulinho Da Costa. A Hi-Fidelity awakening that got versioned by Ariel and remixed by Justin Robertson. Mmm…Spicey. Stoned Chicago sleaze, much loved at Moist. Roy`s South Central vibes and a Dingwalls Classic. From Chattanooga, Tennessee to Philadelphia. PA. Pablo blows some Funk towards the East. Heartbreak from the family Bey. A Jazz Warrior covers Stevie. Where Hate`s a dream and Love stands. A Hard-Bop drummer pitches his baritone somewhere between Jons Lucien and Hendricks and tackles Van Morrison. Astral Signals and Popcorn. Studio One vibes from Alpha. Just beads and things and flowers. Everybody loves the sunshine.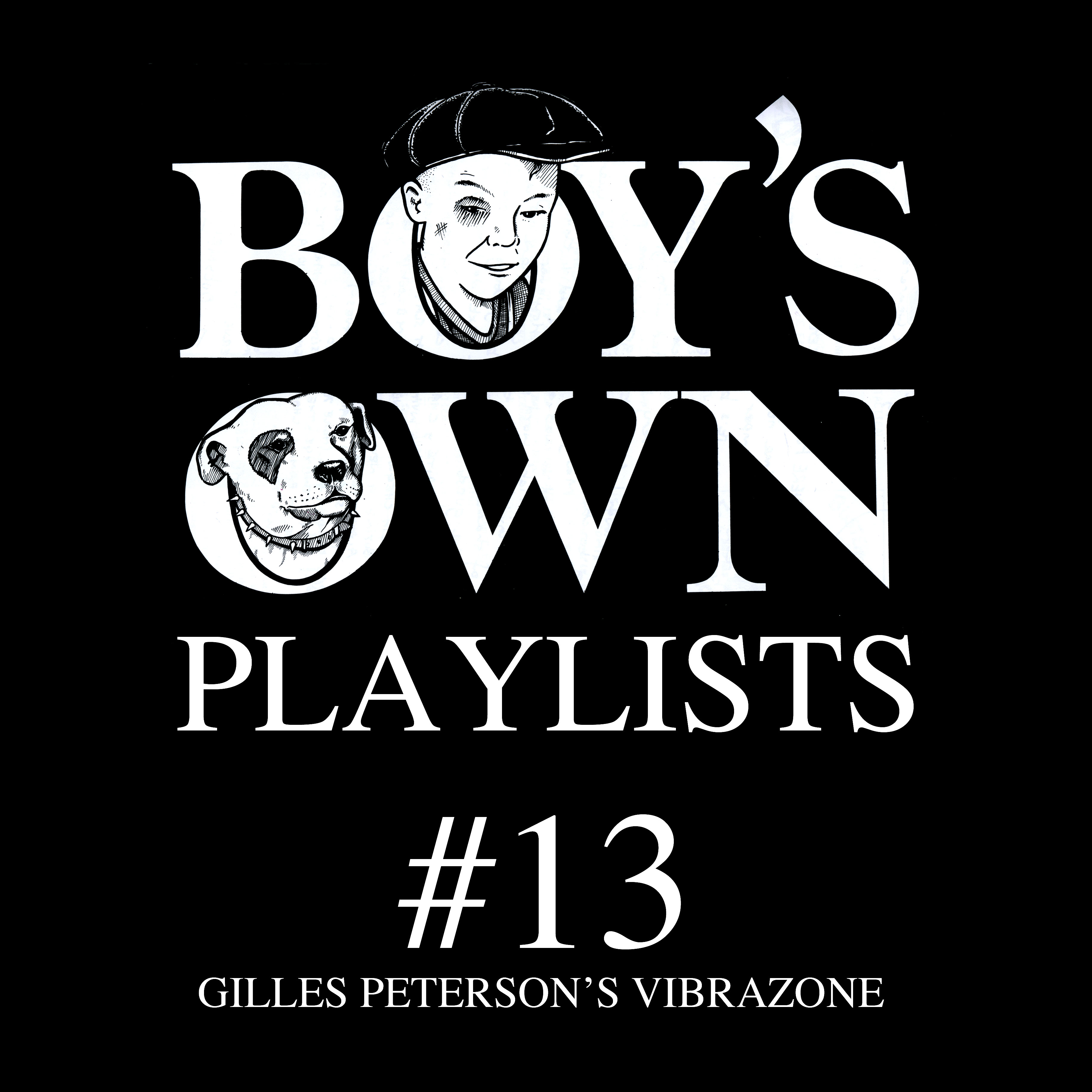 [audio:289_Boys_Own_Vibrazone_Spring_1990.mp3]Download
"Boy`s Own. The Complete Fanzines 1986-92" is published by DJhistory.com and can be purchased directly here.
For Lucy & Rich.