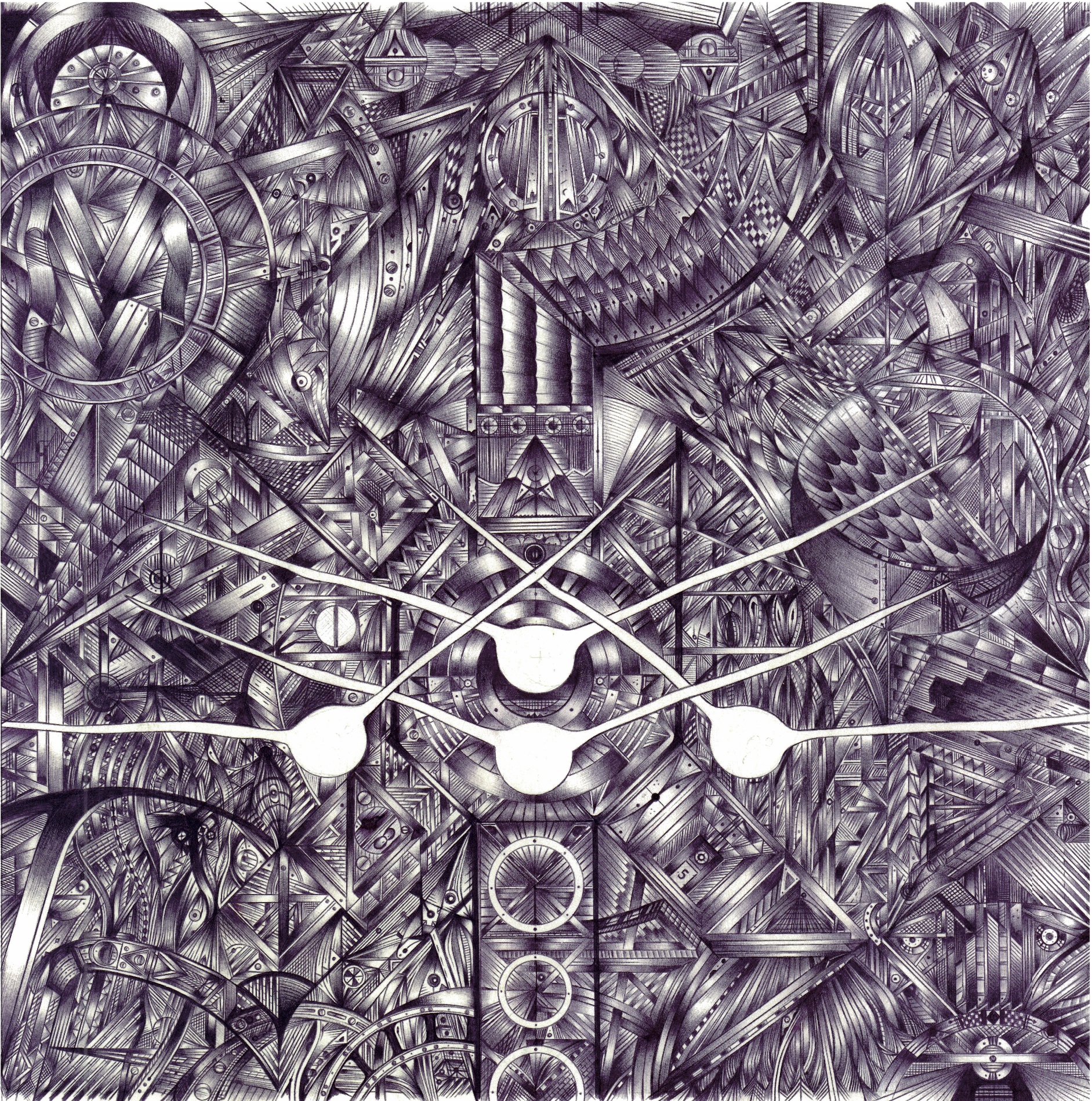 A gentle wash of kalimba, acoustic chimes and Badlands glockenspiel. Percussion from the network of 1991, with a Magic Feet acidic twist. A little livener in your cocktail for a Woodstock on a beach.
Italian angels ride deep Ambient McLaren waves. Stereolab`s Mellotron duets with a palatial piano. Tim Leary gets a sex change, admires his nakedness in a mirror a while. This time around you can be anything you want, but beautiful ain`t a bad place to start.
The Dubwise of the Thievery Corporation`s "Glass Bead Game". The Exotica of Ed Wood doing Martin Denny on a shoestring or Die Dominas grooving to Esquivel`s other sounds. A Cool Water skank. A Zen dive into the big blue. House chords for oxygen. Mouse On Mars` "Uah" goes squelching by. Mad Jacks, a Rock & Roll payroll riff, and the Gospel of The Scream. Underwater Love in a Smoke City blown on an African breeze. A sketch of dusk on the Serengeti, worthy of Fusion heroes, Ponty, Van`t Hof or Al Di Meola.
Max Essa`s guitar reprises his "Burning Palms". Morricone justice and retribution. The town saved, the bad guys broken. Credits roll and chains are freed. A saddle loaded with gold disappears on a high plains horizon.
Music that describes the sight of light at play runs through this album. It`s all about sunshine. It really needs the open air, a festival or a coastline, and it really needs to be listened to in its entirety, from beginning to end. Don`t wait for singles or standouts, it wasn`t designed that way. "Glide Time" is like a perfectly paced warm-up set or a classic Café Del Mar tape. When the sampled dialogue compares sea to flame, and mentions bonfires, you can feel the sun going down.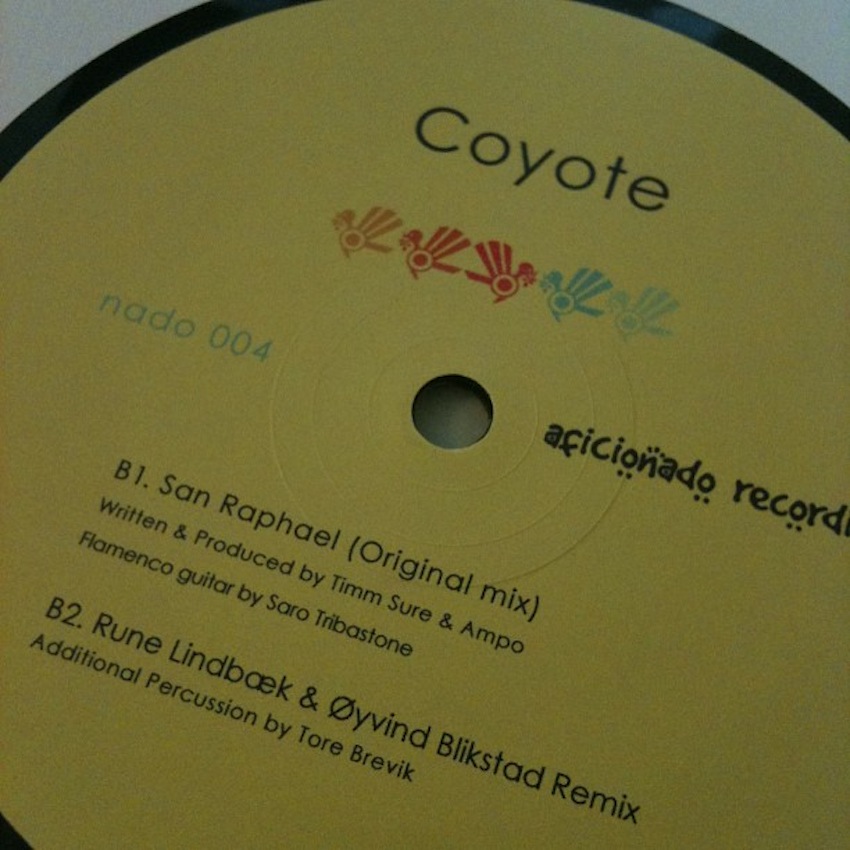 Coyote also share the now highly anticipated "Nado 04". "San Raphael" features the toque of Sicilian composer Saro Tribastone. The sound of cedar and cypress, de capo, picado, rasgueado, alzapua. A blues for Seville, for El Chocolate. Ottmar Liebert`s Luna Negra or Raul Orellana paying tribute to Paco De Lucia. Spanish guitar speaks to me of sadness and loss, but also strength and stubborn resolve. Loves I failed to keep, battles I continue to fight, the ill-advised stance I am apt to take.
For the remix, Rune & Oyvind throw bullet belts across their shoulders, tighten leather wrist straps and spit baccy through teeth clenched on the stub of a fat cigar. Men with no name hell bent on a Wild Bunch finale. Once you side with a man…. Peckinpah`s Law. El Cid strapped upright, but dying, to his horse. One last charge in Valencia. An arrow pierced heart accompanied by Mario Balaguer`s Psych.
Coyote`s partner for this E.P., Joan Bibiloni, loses the drama and fuses his own Mallorcan tradition with tabala and Clapton`s slow hand, Night Ark tunings and Halpern choirs. Try to imagine if "Jibaro" were a lullaby.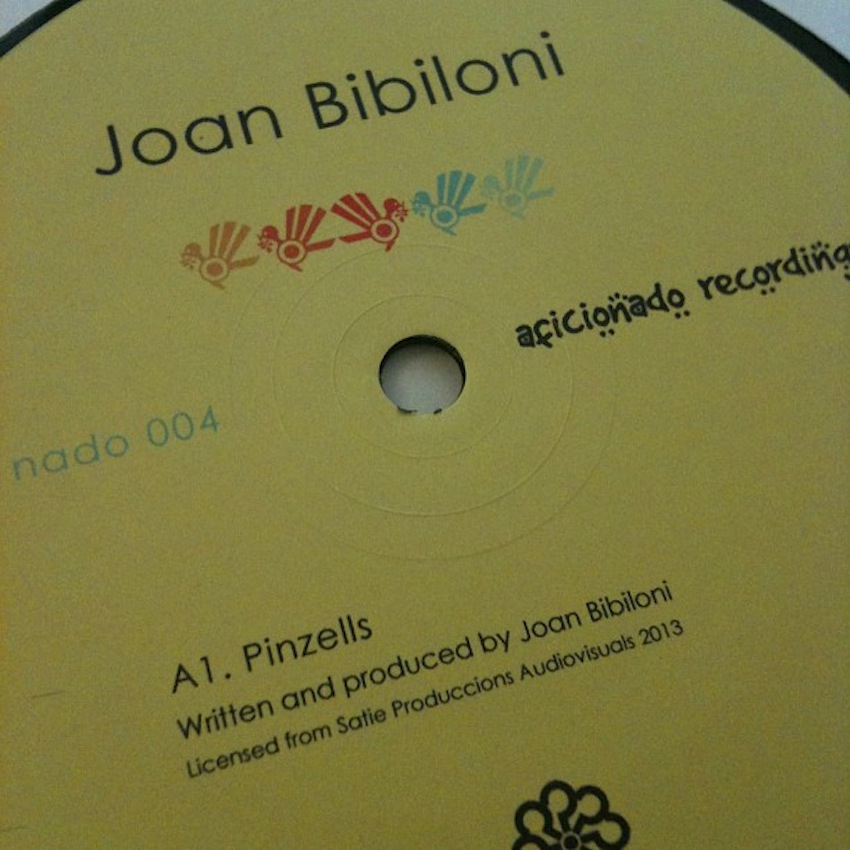 Is It Balearic? on Facebook, and Coyote`s Howl blog.
Aficionado on Soundcloud.
You can hear tracks from these releases, and others like them, every Saturday on "The Remedy" / local FM (8 – 9 PM Japanese Time) / 12 Noon in the UK / on Karuizawa FM / to stream you need to click on web radio / then chose the first option – インタ-ネトdeラジオ / the shows are archived on Samurai.FM the following week here and you can find the Facebook page here.