Right, so we have two things to chat about this week. Joe's Bakery at The Outlaws Yacht Club in Leeds and Tiago (one of our favourite club DJs) in Munich at Public Possession.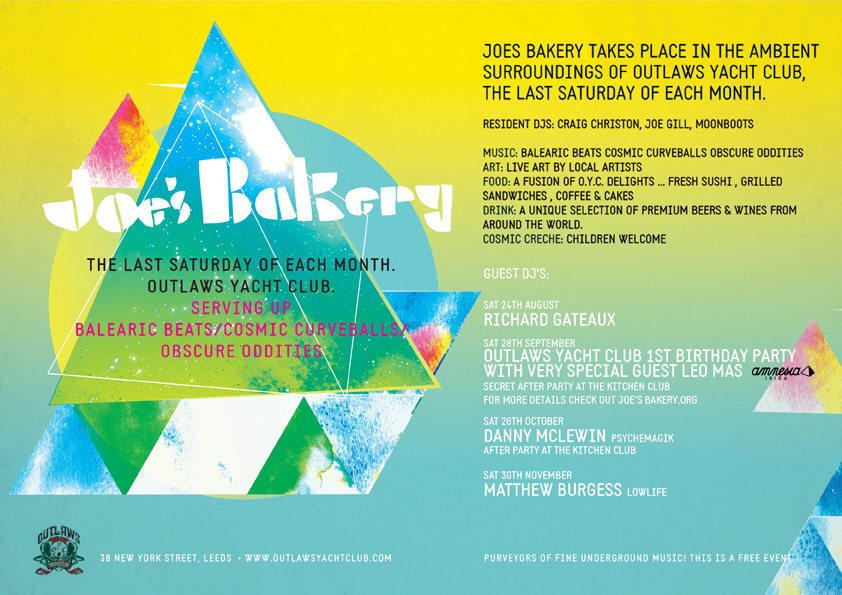 Outlaws Yacht Club in Leeds in the UK is one of those lovely success stories based on a passion for doing things right. Keeping the music in the place where their hearts are and getting in fine alcohol. Joe's Bakery – their balearic arm – have got the lovely Leo Mas up at the end of the month and my hotel is booked. They are also having an after party that night and its all going to be pretty nice. Old school new school folk under one roof having fun. As you can see they have loads of other things happening so get down if you're local. The flyer above is for the Joe's Bakery side of things but visit their Facebook page for more info on whats happening.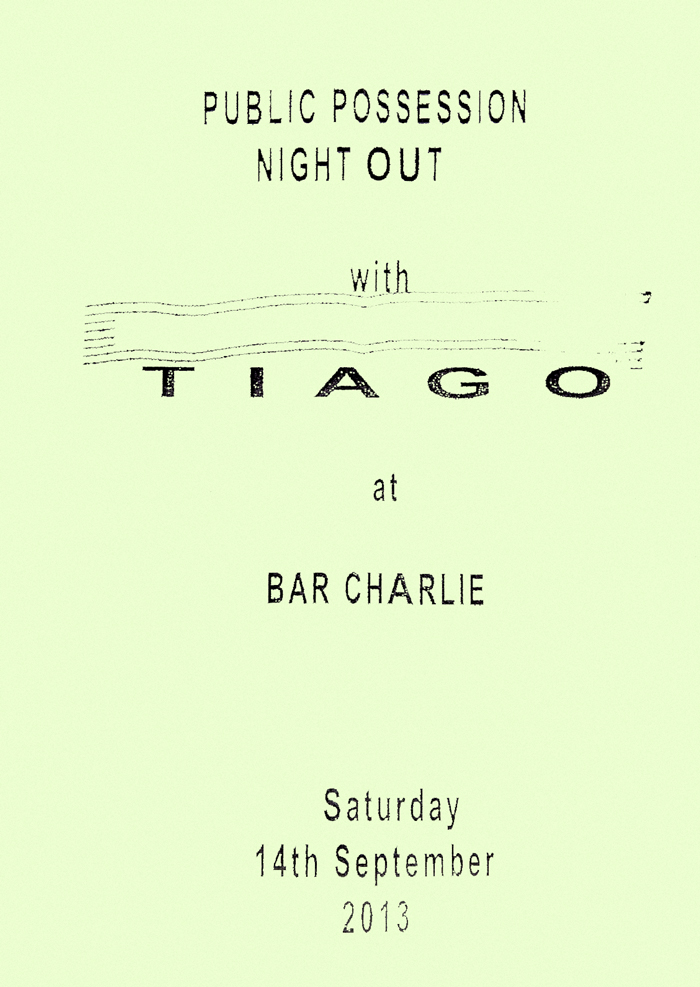 Next up is the Tiago party put on by Valentino and Marvin of Public Possession in Munich which happens at Bar Charlie in the basement of a Vietnamese restaurant. The club is only open on Saturdays and has a good sound system, nice lights, Rane mixer etc. Entry is 10€. This time round its Tiago with Valentino on the warm up.
Tiago is doing a little instore session at their store on Monday 16th September during the afternoon so grab a coffee and head over if you are a Munich person a Tiago plays the weird stuff very well. While I am on the subject of Public Possession they have an EP just out which is a 2-track 12″ by Bell Towers with a Protect U. Check it here.
That's it from me this week. If I could I'd get out to see Cos/Mes and Tim Sweeney at Reviver Her as that looks like a fine night out but its laying low for me after Bestival. Enjoy all.