Guitar-led big band sunshine. Scallywag Jazz. A Jackson Five-esque break. Miles Davis-like Funk. Yargo`s Yoruba. Manazanera`s smooth groove. 3 Mustaphas 3`s gypsy fusion. A Scandinavian belly dance. Johnny Dynell remixed back to his roots. A Talking Head gone solo (a track that has since worked for both Weatherall and Moonboots). Sade`s Shoom. Superfly guy Mark Moore does a (J. Saul Kane) Depth Charge. Barry Manilow takes the Kid`s coconuts. Carmel gets all Anne Clark. Love & Rockets do their best Chuck Berry. The chap they used to call Duke does The Doors. Gilles P and Chris Bangs invent Acid Jazz. It sounds like a live band playing Adonis` "No Way Back" accompanied by Pharoah Sanders and copious cocaine. Andrew Eldritch`s comic book Burroughs stomp. Machines, Methedrine and wild boys. An Italian diva sings of love in Spanish. Dark obsessive Northern. Soul.
Leo`s job was to play cool and interesting music from midnight `til 2 AM in the open air Amnesia. His sets moved across genres and tempos, aiming to include everybody and exclude no one. For the regulars, who knew what was coming when the gear kicked in and Alfredo went on, the anticipation was already there. Leo`s job was to build on that anticipation, so that when the time came the place would go off like a hedonistic explosion. Some of Leo`s warm up records would be transported like a code to London, where they would cause raised eyebrows from the uninitiated, amidst the Rare Groove and Def Jam, and silent nods of recognition from those who had spent at least part of their summer on the White Isle.
Amnesia`s success was due not only to the millennia old magic of its location but also the musical communication between the club`s two residents. Two friends building a night, a night that created a movement, to crescendo and climax. The waiting was an important part of it. Leo`s was the art of making them wait.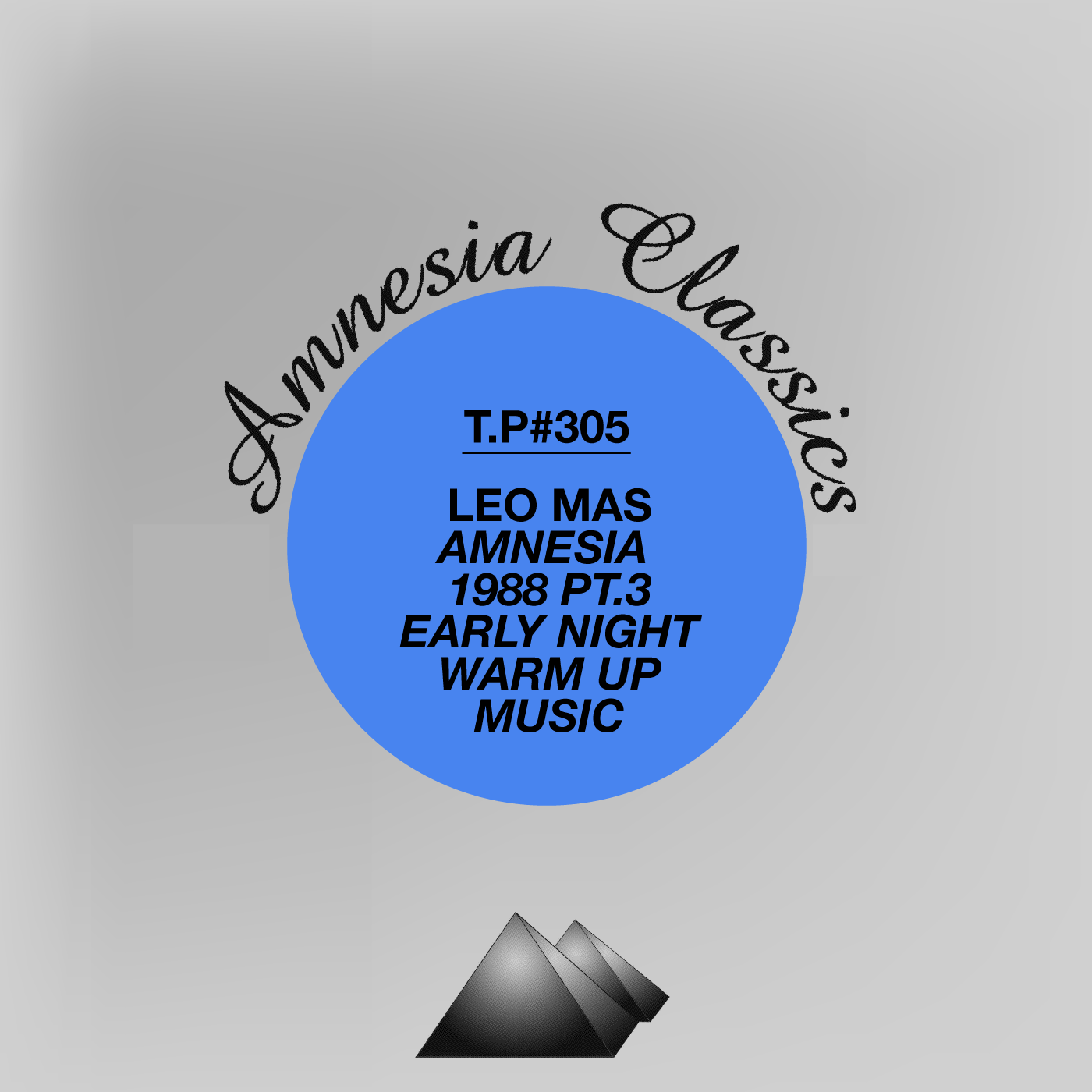 [audio:305_Leo_Mas_Amnesia_Warm_Up_1988_PT3.mp3]Download