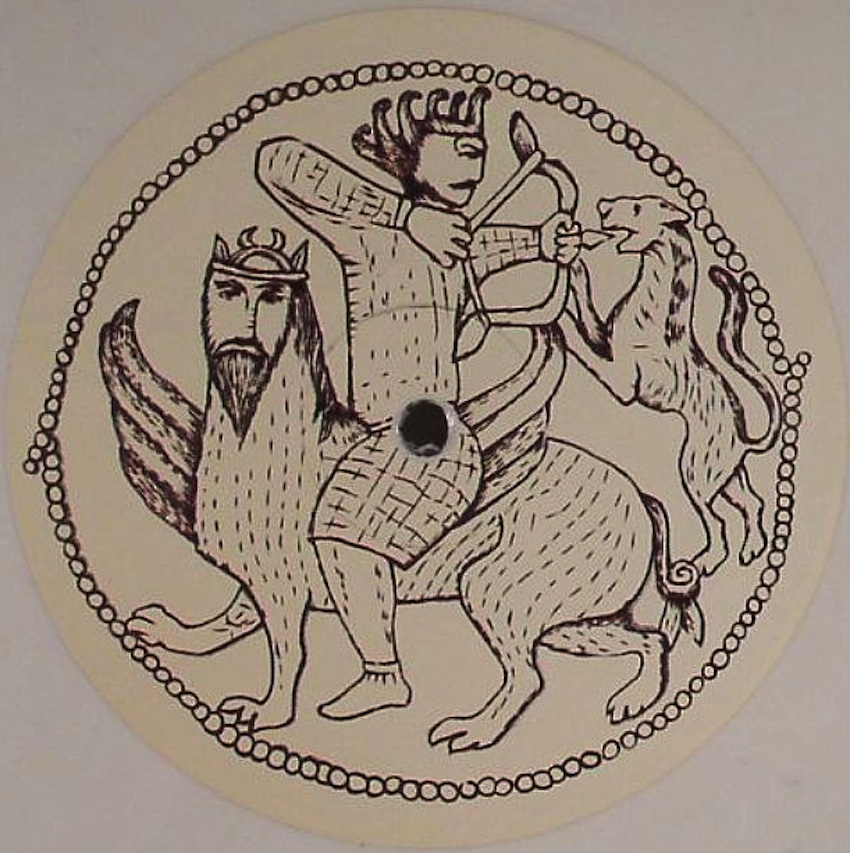 Where are you based?Moscow, Russia
Is this your hometown?Yes
What is your first musical memory?Alexander: A wild combination of children's tunes and musical fairytales as well as "Jesus Christ Superstar" by Webber, most of The Beatles albums, "Gammapolis" by Omega, "Oxygene" by Jean Michele Jarre and the best of KINO, a popular Soviet New Wave / Post-Punk band. Actually this was a pretty standard soviet kid's set, except for maybe Omega that was apparently introduced to our father by his Hungarian friends.
Sergey: I'd like to mention Paul McCartney 80-s production such as "Temporary Secretary", some Leonard Cohen tapes and "Pictures At An Exhibition" by ELP.
What was the first record you bought?Alexander: I guess it was one of Nirvana's LPs. I was obsessed with that stuff when I was about 10 years old.Sergey: Metallica "Ride the lightning" on compact cassette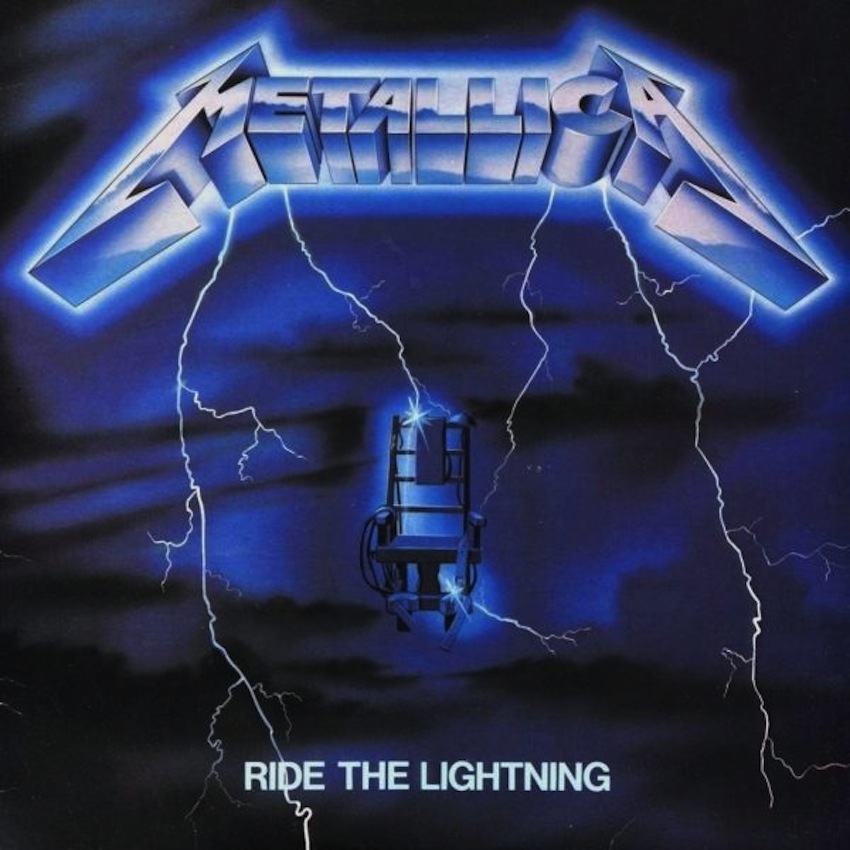 What was the last record you bought?Alexander: Leon Lowman "Liquid Diamonds"Sergey: "Acid Arab"
What inspired you to start DJing / making music?We were brought up in a house where music was always playing. We never played in silence. All our games were accompanied by a particular soundtrack, and the mood of the music influenced the scenario of our games. What I'm trying to say I guess is that our childhood fantasies originated in music that surrounded us.
As we were growing up the interest grew stronger, there was this desire now to generate the sound. We wanted to get our hands on instruments. That's where our parents played an important role. They have always encouraged our engagement with music so they bought us our first instruments. So it was this atmosphere at home that really stimulated us back in those days, more than anything else.
How long have you been DJing / making music?We've been making music for about 10 years now. In mid-2000s we had this project called Urban Funk Army. We were kind of hooked on P-Funk back then and had put together a real P-Funk orchestra with our friends, which went from 8 to 15 people at different stages. We even made a track with Danny Bedrosyan, who is now playing keyboards with Parliament / Funkadelic. Oh, and we broke up very soon after that. It's almost as if we have reached a certain milestone and lost interest. We wanted to move in a different direction at that point.
I have to say that a Russian P-Funk orchestra sounds pretty damn cosmic.
Oh yes, we had a lot of fun with that. W did our best to sound like early Parlament / Funkadelic, and tried to look like them as well! Our video-bible was a VHS tape with Parlament / Funkadelic, "The Mothership Connection" live (1976). My god. An epic show! We were shaking with excitement every time when right in the middle of the show a huge mothership would land on the scene.
How would you describe your sound?It's difficult to say, really. We've only just started. We make music the way we feel it, no guidelines or set preferences. Maybe in the future we will find and settle on the sound that would truly define us.
Which production / release / remix are you most proud of?Our "Incredible Adventures In Khazar Khaganate" on Glenview.
How did The Stallions end up remixing your first release?Lee Douglas is a frequent guest at Bar Simachev. We met during one of his visits a couple of years ago and have shared some fun times together since. Douglas is one of our favourite people, really, in many respects. So when we recorded "Khazar Khagante", we sent it to him right away, asking if The Stallions would be interested in working on a remix. He got back saying that they heard it, liked it and were both on board.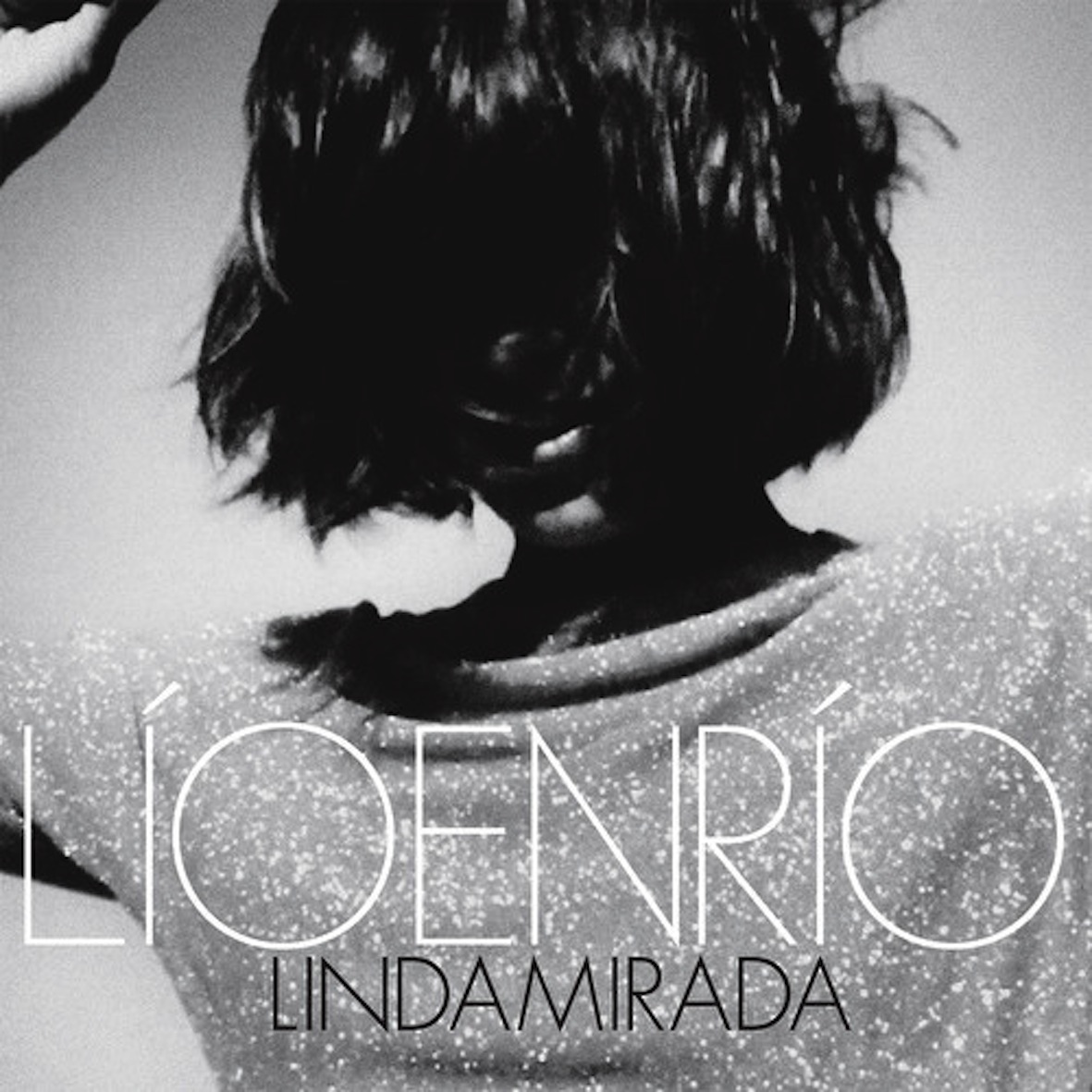 This is quite different in sound to your remix of Linda Mirada, which I love by the way. Where they made around the same time? Using the same equipment?They were made approximately at the same time. And in both cases, despite our love for analogue synthesizers, we used digital synths. In Linda's case it was Roland MC-505, borrowed from our good friend Lipelis, and we used our favourite digital instrument of all times the KORG M1 when working on "Khazar Khaganate". Yes, these tracks really do sound different, but this is what makes it interesting in the first place! We really love to experiment as much as we can, and never know exactly where the process will take us, which is great, we don't have to be overly concerned about going left or right when making our music, as it is often the case with Pop musicians. We've recently been working on this new track, which is almost finished now, and it's much much harder, almost a Tranсе composition (you can hear it here at 48.25 minutes), and at the same time we are now very inspired by the idea of making a very tender Balearic-downtempo album.
Which production / release / remix would you most like to have done?Alexander: We really love a complex sound that has many layers to it. Some of Holger Czukay tracks are a good example. But at the same time the simplicity and minimalism in music never ceases to impress us. One of my all time favorites is Talking Heads "Psycho killer", that legendary live version with TR-808 and acoustic guitar.
What are your favourite places to play / hang out in?Bar Simachev. A legendary place in Moscow, which has hosted all of our favourite DJs from around the world on many occasions and all of them say that it's definitely one of the coolest places to play. Bar STRELKA. Oldich Bar. The guys who work there are true music lovers, one of the bands they had performing there this summer was Land of Light. Moto-cafe Enthusiast has a beautiful vinyl-shop. It is curated by a good friend and a crazy collector Sergey Krylow.
Can you list some of the people who have played at Bar Simachev?Baris K, Lovefingers, lee Douglas, Ron Morelli, Eric Duncan, Thomas Bullock, Todd Terje, Marcos Cabral, Ray Mang, Idjut Boys, Jacques Renault, Mark E, Chida, Tiago, I:Cube, Justin Vandervolgen, Tim Sweeney, Brennan Green, Zambon, Backwoods, Aleksis LeTan, Hugo Capablanca, Matias Aguao, Phil Mison, Prins Thomas and lots of others!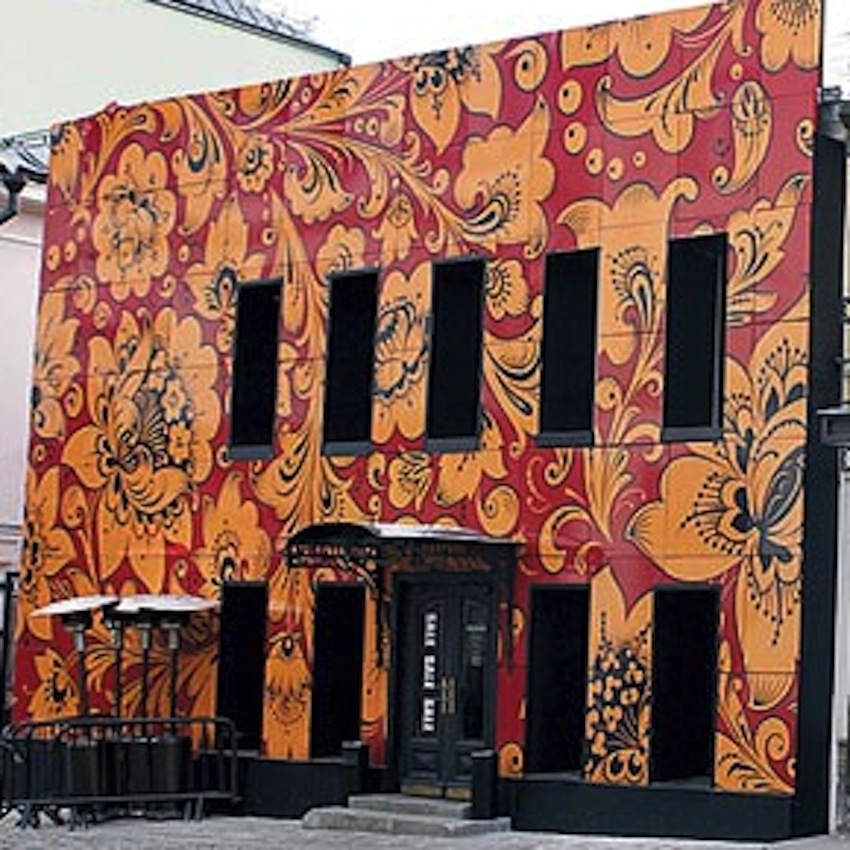 What is your favourite place outside of a bar / club / record shop?Alexander: Beach. But unfortunately there's no sea and beaches in Moscow.Sergey: Anywhere out of town
Do you see yourself as part of any scene?We think we do. There is definitely a tiny but identifiable underground community of musicians, producers, DJs and music lovers in Moscow now, and although we feel things and think differently, at the same time we are all moving in the same vector and share a common system of values. There isShiny Boots (Sergey Krylow & Sasha Grishin), Lipelis, Mark Schedrin, Pavel Grozny, Timur Omar, Arsenii and other guys. We've been talking about launching our own small label called That`s A Steal, so we can release some of the little known and very interesting stuff, but it's been difficult to find a distributor. Dear distributors, if you are reading this, please remember, we are counting on you!
Which visual artists would you cite as a source of inspiration / influence?Alexander: I really like that Tahiti-period of Gauguin and tropical fantasies of Henri Rousseau. Then I'm also very into Aubrey Beardsley drawings.Sergey: I've always been a big fan of Gustave Dore's engravings, who illustrated many books for instance "The Life of Gargantua and of Pantagruel"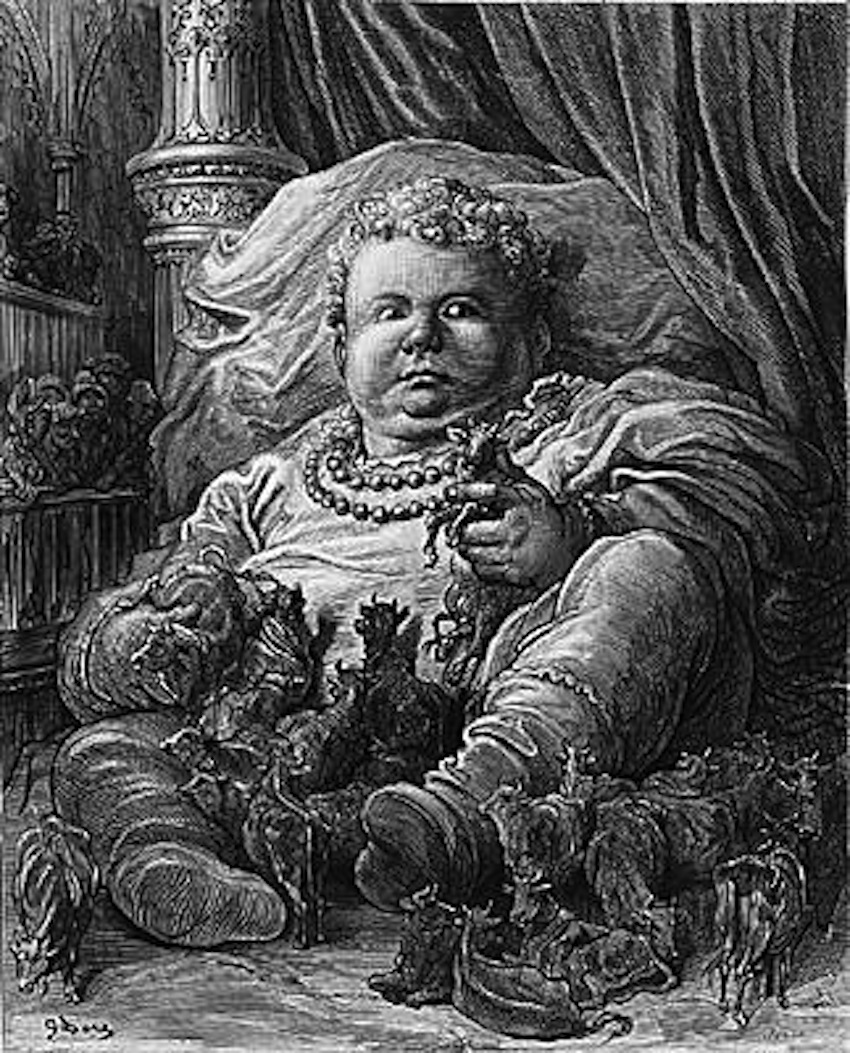 Which artists are you currently working with?At the moment we're working with one very talented guy from Dominican Republic. He's about 20 years old and he is the best percussionist we've ever met!
Who would you most like to work with?Holger Czukay. Can't even imagine what that would be like.
Does playing and making music pay the rent?Sometimes.
What sites, if any, do you regularly check on-line?It's musical sites most of the time, including this particular one.
Thank you. What was the last book you read?Alexander: Russian edition of "La fame e l'abbondanza. Storia dell'alimentazione in Europa" by anthropologist Massimo Montanari. It's basically a history of gastronomy in Europe. From a piece of meat on barbarian bonfire to junk food.Sergey: "After many a summer dies the swan" by Aldous Huxley
What is your favourite book?Alexander: That's an extremely difficult question. Ok, let it be "The Petty Demon" by Russian classic Fyodor Sologub out of many.Sergey: I guess anything by Russian classic writer Nikolai Gogol.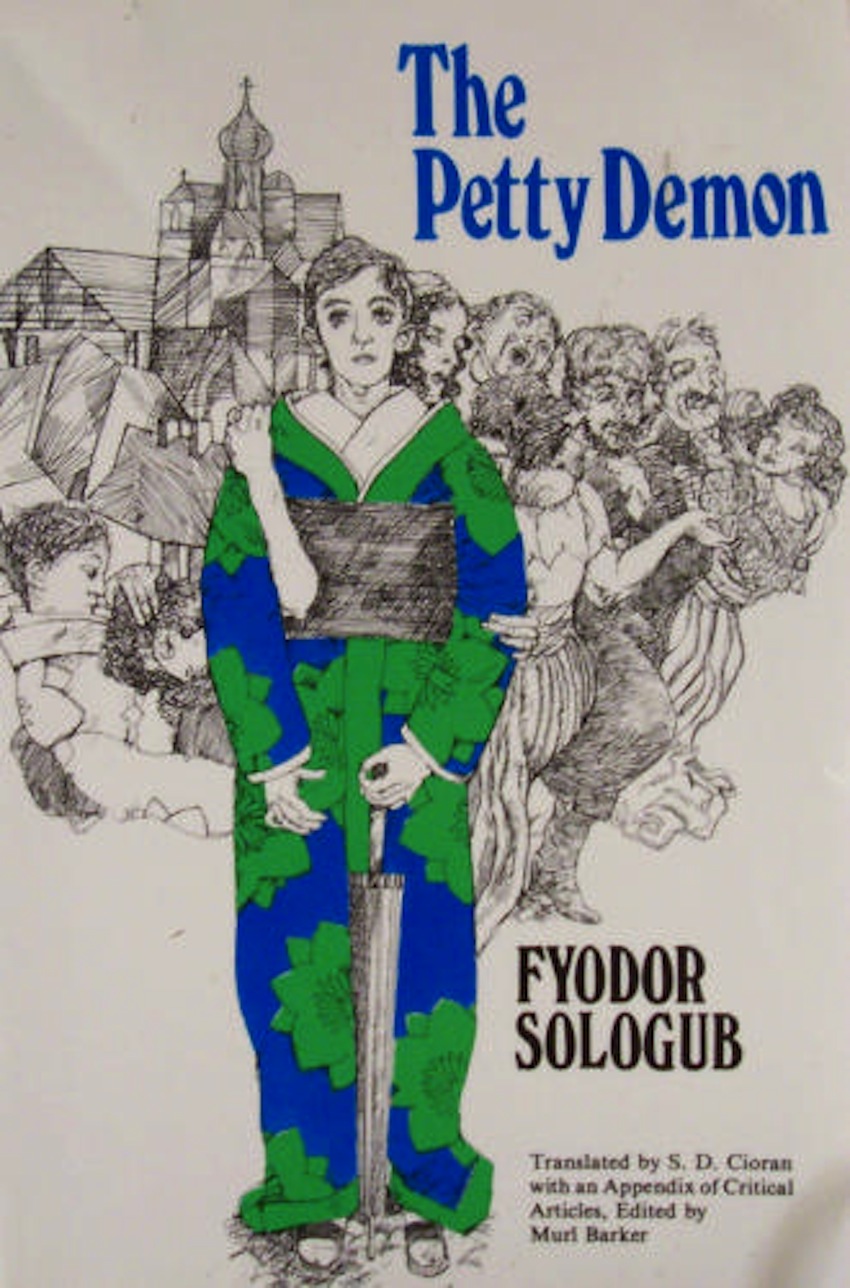 What was the last film you saw?Alexander: I saw "Orlando" the other day, maybe for the tenth time. This is definitely one of my all-time favourites.Sergey: It was a shitty miniseries from mid 80-s called "If tomorrow comes".
What is your favourite film?Alexander: Another difficult question. I'd like to use this opportunity to sound really smart and name a few obscure independent films, but honestly the one I could watch over and over again "The Life Aquatic with Steve Zissou" by Wes Anderson.Sergey: Anything from Andrei Tarkovski and Stanley Kubrick. And "Star Wars" for sure.
What is your favourite piece of music? If that`s too difficult, what`s your current favourite piece of music?Alexander: I get emotional when listening to "Illusion" by Richard Schneider Jr.Sergey: It's a shame for sure but the first thing that comes into my mind is Fox "The Juggler".
Can you name 3 records for sunset / sunrise?Alexander:
Patric O'Hearn / Forever The Optimist
Wally Badarou / Mambo
Tony Esposito / Il Giorno E La Notte
Sergey:
Tony Banks / By You
Brian Briggs / Aeo
Eddie Hooper / Tomorrow's Sun
Can you name 3 records to start a party?Depends on a party, for sure. We used to love putting on Mungolian Jet Set`s "Moon Song" as the first track when playing for a big dance floor. This is very epic music, and it works every time. COS/MES` "Gomez Land" is another good one.
We would start our set at a bar with Saâda Bonaire`s "You Could Be More As You Are". This is definitely one of our favourite songs and everyone digs it. Then it could be "Fire in my heart" by Escape from New York.