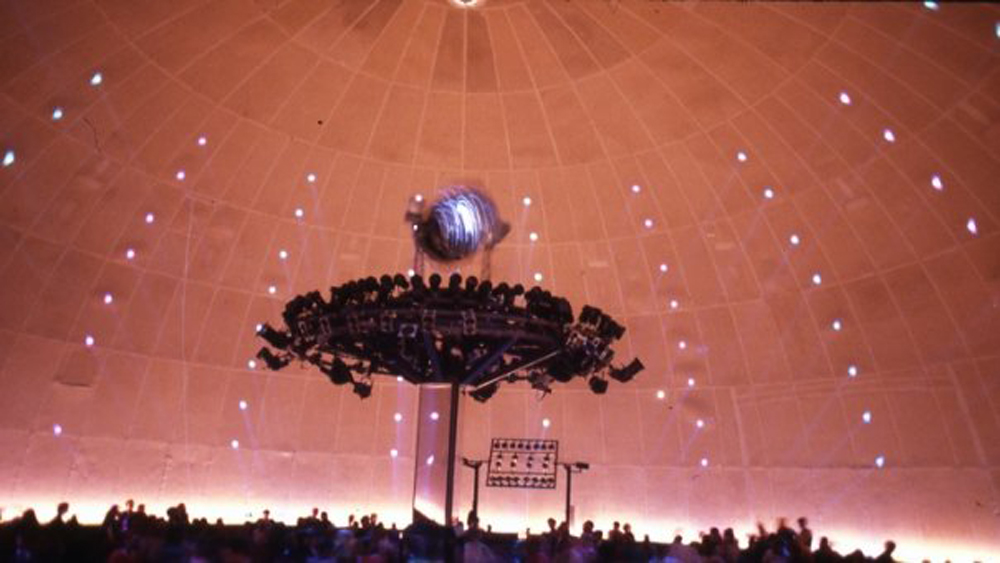 Timothy Hartley Smith was a hardcore Saint goer. Week in week out. Loving the music played in that amazing looking nightclub. We posted the membership cards from his Flickr group a week or so ago but we also asked him for his Top Twenty Saint records. He came through massively. Who knew our Cliff (Richard) was smashing it on the dancefloor in NY.
Top Twenty
Hold On To My Love / Jimmy RuffinRobbie Leslie's signature song and probably the one piece of music everyone remembers when they think of the last time the walked out of The Saint. Heard him sing it live at The Saint.
Souvenirs / VoyageBig glorious sound; Saint anthem.
Trippin' On The Moon / CerroneIt's what we did dancing at The Saint.
Without Your Love / Cut GlassSaint anthem…also expressed the feeling of the club to its members, the members to the club,the DJ to the dancer and the dancers to the DJ.
Night Rider / Venus DotsonWild ride; big echo'y sound in The Dome…and those strings…
Can We Try Again / TechniqueBig sound; Saint anthem; every dancer's hope for another memorable night.
Make That Feeling Come Again / Boris Midney (Beautiful Bend)Just gorgeous from beginning to end; every dancer's hope for another memorable night.
Follow Me / Amanda LearMusical invitation to go on a (drug) trip; mirror ball orgasm; the gong always had you imagining God taking a hammer to The Dome…it rocked the place…and Amanda Lear, I mean how could it not be.
Got You Where I Want You Babe / Stereo FunBig happy sound; very up; sounded amazing in The Dome.
Hills of Katmandu / TantraSaint sound all the way; trippy.
Lay All Your Love On Me / ABBAPure joy…the DISCONET was trippy especially if the applause at the end was played and it was the end of a set…another Dome filling joyful sound.
Love Pains / Yvonne EllimanBig sound; early memory of The Saint; high mass disco; deep and dark just seemed to work inThe Dome, especially the bridge at about 4 minutes in.
My Pretty One / Cliff RichardReminds me of Michael Fierman; one of the best record pressings ever; sound just filled The Dome like a Beethoven symphony, especially when slowed down.
Give Me Love/Love is Here/Love Is The Answer / CerronePure joy; big sound; the string intro to Love Is Here was a siren call to the dance floor; high mass disco.
Never Ending Story / LimahlSaint anthem; trippy…especially the bridge and again at the key changes; always signaled to me the music coming down.
Shockwave / David KnopflerSaint anthem; the reference to subway riders resonated with all of us; great crescendo.
You Don't Need Somebody New / Lotus EatersAnother Fierman signature; later year classic.
Can He Find Another One / Boris Midney (Double Discovery)Saint anthem.
There's A Way Into My Heart / Boris Midney (USA European Connection)Pure joy; big sound.
Age of Reason / John FarnhamOnly ever heard this at The Saint; sound just filled The Dome. And Twenty More
American Love / Rose LaurensBlue Savannah / ErasureCall Me Tonight / CerroneCome Into My Heart / Boris Midney (USA European Connection)Hot Leather / PassengersI'll Cry For You / KumanoIf There's Love / AmantIn The Name of Love / Sharon ReddInto The Fire / Hit ListLeft To My Own Devices / Pet Shop BoysLove's Coming-Baby Love / Boris Midney (USA European Connection)My Baby's Baby / Liquid GoldSaturday Night-Sunday Morning/ Thelma HoustonSkyhigh / JigsawThe Break / Kat ManduThe Eve of the War (War of the Worlds) / Jeff WayneTouch Me In The Morning / Marlena ShawWake Dream / LimeWelcome to the Pleasuredome / Frankie Goes To HollywoodWishbone / Tantra
Honorable Mentions… Babe, We're Gonna Love Tonight / Lime
Back In My Arms Again / Cynthia Manley
Changin' / Sharon Ridley
Close Your Eyes / Queen Samantha
Computer Music / Suzy Q
Crazy Love / Alton McClain & Destiny
Cry Wolf / A-Ha
Dance (Disco Heat) / Sylvester
Don't Stop / Sylvester
Endless Road / Time Bandits
Feel The Need / Detroit Emeralds
Forbidden Love / Madleen Kane
Heatstroke / Man Parrish
Hot Butterfly / Greg Diamond (Bionic Boogie)
I Can Fly / Rainey
I Feel Love / Donna Summer
I Need Your Love / June Montana
I'm Not In Love/Girl, You're In Love (Vocal) / Scherrie Payne
Keep on Talking / Carrie Laporte (That guitar intro…)
Kind of Life (Kind of Love) / North End
Knock Me Out / Gary's Gang
Let's Not Say Goodbye / Jigsaw
Lift Off / Patrick Cowley
Love Dancin' / Marlena Shaw
Love Is On The Rocks / Lama
Love Taker / Stefano Pulga
MacArthur Park Suite / Donna Summer
Magnifique / Magnifique
My Heart's Not In It / Brenda Jones
Party / Julius Brown
Pillow Talk / Sylvia
Real Gone Kid / Deacon Blue
Sentimentally It's You / Theo Vaness
Shake Me Up / Cheryl Dilcher
Soldier / Thomas Anders
Stormy Weather / Viola Wills
Take It Back / Pookah Makes Three
Take It Slowly / Nancy Martinez
Take Off Your Makeup / Lamont Dozier
That's Love, That It Is / Blancmange
The Heart to Break The Heart / France Joli
The Love Parade / Dream Academy
The Two of Us (DISCONET) / Ronnie Jones & Claudja Barry
The Visitors / ABBA
Vertigo/Relight My Fire / Dan Hartman
Walk Right Now / The Jacksons
Was That All It Was / Jean Carne
We Can Make It / Purple Flash
Why Is It So Hard / Talk Talk
Wrap Your Arms Around Me / Agneta Fältskog
Your Love / Lime