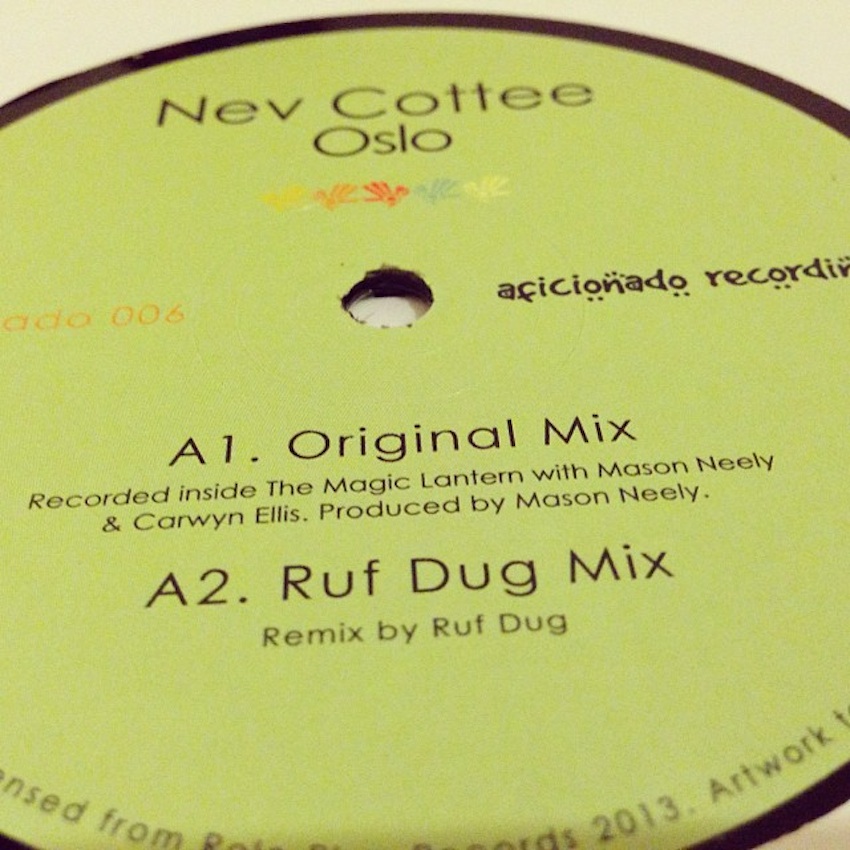 The original of "Oslo" has Lee Hazelwood in a duet with Leonard Cohen on an autumnal love song to a lost little Miss Sunshine. "Hey That`s No Way To Say Goodbye". Strings in reds, and yellows and browns. A perfect follow up to last October`s Colorama.
Ruf Dug`s remix starts out all tasteful, Begin, Zero 7 doing Lambchop, possibly some Mercury Rev, gentle Folk in the echo chamber, but ends up Fat Ronnie, "Drip Dry Eyes" and He Said`s "Pump". Nev`s croon against an`80s New Wave Pop.
"The Sun Also Rises" spends a morning with a box pulled down from the attic. A happy childhood holiday remembered. Faded colour photographs and fashions. Big Super 8 smiles in Wellingtons. The finger-picking whispers "Smokebelch" to me, but that`s probably just me.
Miles Copeland from the Superimposers / Wonderful Sound Libraries adds a break, an accordion and a Moog solo. Takes the track to the seaside. Gives it a bucket & spade, then a bag of crisps and a coke in a pub garden on the way home.
You can also listen here on Aficionado's Soundlcoud.