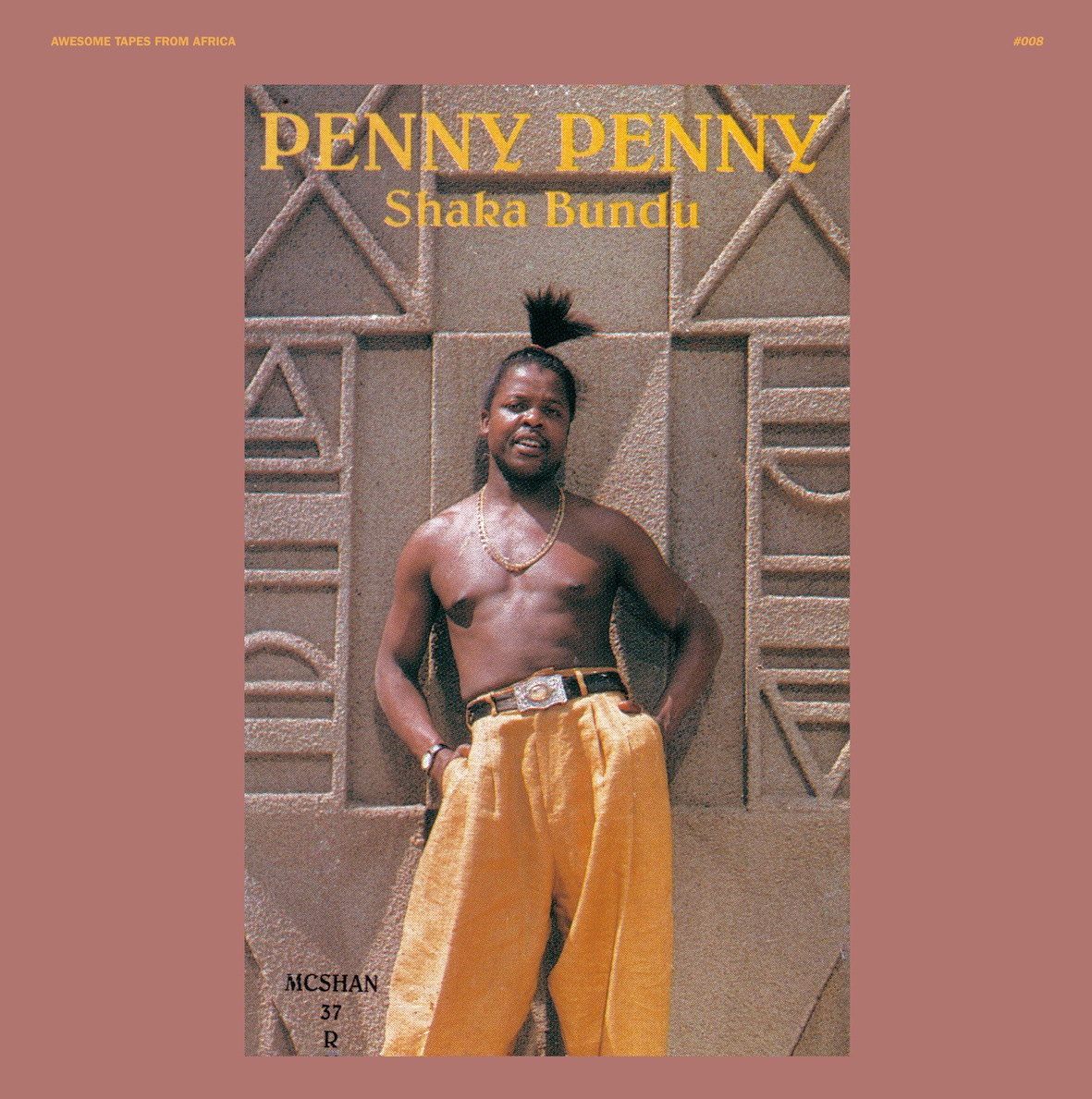 An ace of Bass, that resonants like a bell, House Joannas and Korg duck call Brass (last heard on Ruf Dug`s "Sorta Rican"). New Wave, Cure-like, guitar figures (on "Ndzhihere Bhi") and Techno edges. A Pop Van`t Hof (Hoomba Hoomba?), post-CY1 Zazou Biyake or Crazy Eddie`s "Rap In Africa", borne away from cheese by the vocals, both lead and chorus.
Most of the tracks here chug around at 100 BPM. Though Papa Penny cites London Beat`s "I`ve Been Thinking About You", he must have taken some inspiration from Soul II Soul (Jazzi B hair-do included). The exception is "Dance Khomela" which raises the tempo and has an enthusiastic Rampling back on the radio playing Italian Scream-Ups. Bambaataa getting up to dance, keeping Jinny warm.
It is hard to ignore this record`s honest celebration of life, and that`s even if you don`t know Penny Penny`s history. If you do, then "Wow".
Papa Penny was born in South Africa, the last child of 68 fathered by a traditional healer with 25 wives. Government policy forced him out of house and school and into exploitive labour (25 cents / month) at the age of 10. For 34 years while apartheid reigned, he dreamt of a becoming a star like Michael Jackson or MC Hammer.
In 1994, 46 years of racial segregation and inequality began to be dismantled and free elections were held for the first time (Non-whites having been deprived of the right to vote since 1970). Penny was discovered sleeping in a studio that he had been hired to clean, and miraculously, instead of being fired, was given a chance. "Shaka Bundu" was recorded in 7 days, sold in excess of 250, 000 copies in his home land, where it could be heard blasting from everywhere, and led to 6 years of touring.
But when a flood hit his birth place, the province of Limpopo, in 2000, Penny donated his personal wealth to provide food, clothing, shelter and support. He left those stadium performances, to take on politics, and to address improving life for others in South Africa.
Joy is what you can hear in his music.
Awesome Tapes From Africa is curated by Brian Shimkovitz over here.
For a mix from Brian, please check Michael`s Noise In My Head.