We`ve been after this one for a while and thanks to the "Moments In Love" exhibition at the ICA, and Apiento bumping into Rocky there, we`ve finally got it.
Barry White`s 40-piece orchestra and Africa Centre positivity. Something about Soul II Soul encapsulates the time. An Old Kent Road nursery rhyme and that O Jays bass-line. The Funk Express break and Steven Stanley island vibes. A push for humour. Balearic New Jack Swing and an Amnesia call to arms.
Rocky & Diesel. House music champions. Big room DJs with a weekly two hour show on Ministry Of Sound Radio, who went from producing their own very London take on Chicago`s Wild Pitch from a bag of samples, to collaborating with heroes like Dieter Meier and David Byrne, reaching #1 and Top Of The Pops.
But before X-Press 2 there was Nicky Holloway`s Trip, where the two Darrens met Andrew (Weatherall) and Terry (Farley), and where they were quickly recruited to the Boy`s Own "team"; writing for the fanzine, and playing at events such as "Double, Egg, Bacon, Bubble and A Fried Slice": A one-off thrown in some railway arches down Lambeth way in the Autumn of 1989. Rocky`s recreation of their set from this party presented here reflecting Rare Grooves and Dos At The Zoo`s hand over to Acid House.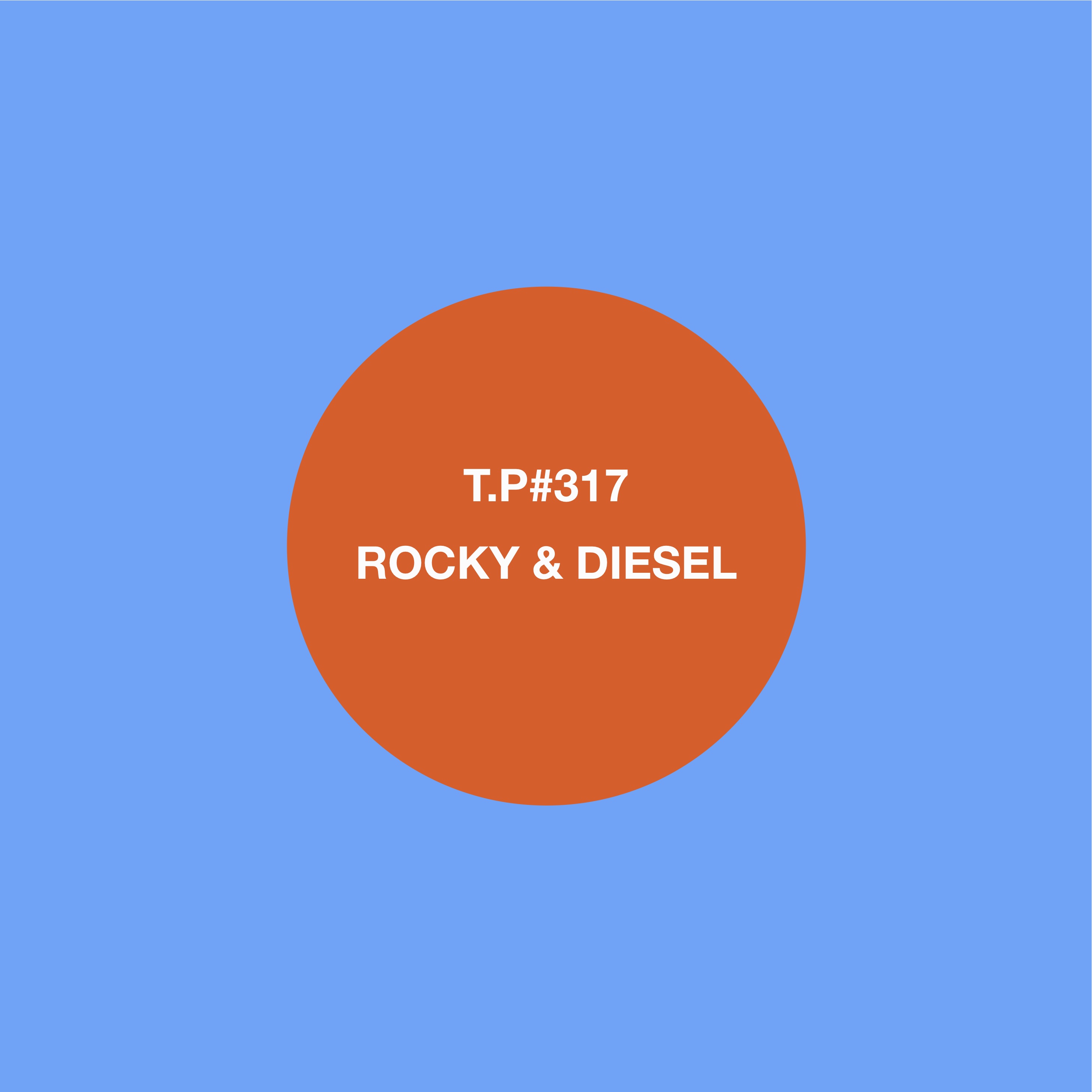 [audio:317_Rocky_And_Diesel_Double_Egg_Bacon_Bubble_And_A_Fried_Slice.mp3]Download