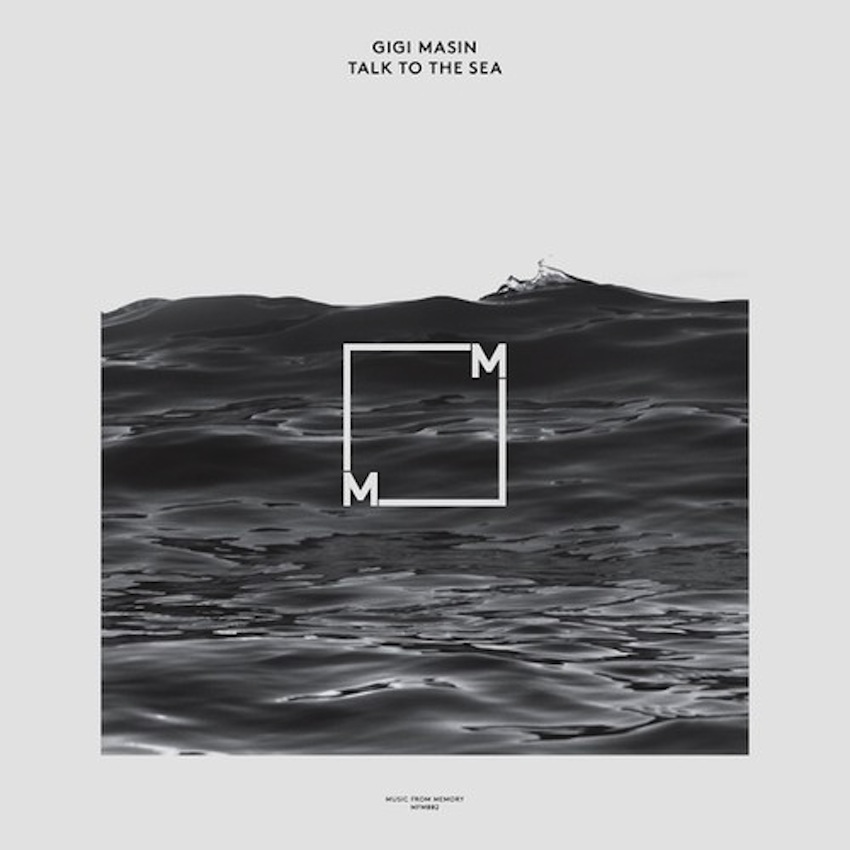 Where are you based?Now I live in Mestre, that's a part of Venice on the dry land. Venice in Italy, I mean.
Is this your hometown?Venice is my hometown, I'm very proud of it.
What is your first musical memory?Maybe when I was 6, listening to my aunt's singles. It was "Vecchio Frack" a song by Domenico Modugno, a famous Italian singer, I suppose you know his "Volare". The vinyl of the single was blue, it was amazing.
What was the first record you bought?Some singles now I don't remember. The first album was 'Open Road' by Donovan.
What was the last record you bought?John Martyn "The Island Years". It's a box set of wonderful and magical music.
Has John Martyn`s music influenced your own in any way? Yes, his music was like a thunder in a clear blue sky. His music got tons of passion, it is intimate and wild in the same time, embracing Folk, Jazz, Reggae, Rock… and everything is translated with the word "love"….
Do you have a favourite Marytn piece?From "Bless The Weather" to "One World" there is all my life.
What inspired you to start making music?A used black guitar. I spent hours listening music on the radio.
You mention in your interview with the excellent Krossfingers, Radio Luxemburg, and your desire initially to be a DJ. Did you have a favourite DJ? The "208" was amazing… I was 12 and I spent night after night to listening to those DJs. It was difficult at first time, because of my poor English, but it still worked. My favourite DJs were Kid Jansen and Dave Christian.
What music would they play?It was commercial radio, so there was a long list of singles, mostly Pop music, but in the late night you could discover some new Prog group or a Rock band. It was a sort of musical training for a teenager.
You also mention that were a radio DJ in Venice for a while. Maybe more than a while.. .I was a radio DJ, at different radio stations in Venice and outside, from 1975 to 1995. In the first decade it was a job, then for love and passion, where and when I could.
How long have you been making music?Now I'm 58, the first songs when I was 15. My first record was released in 1986.
That would have been the "Wind" LP. Was there a concept behind the music on "Wind"? There was a need for simplicity, to try to translate into music my feelings at that time. In this way the sounds of a synth helped me to summarize emotions and memories. It's a work of subtraction, where music is often naked, with no overdubbing or arrangement.
Were the tracks recorded as "set", or was it collection of pieces you had gathered over time?It was a photograph of a moment, those tracks were realized in one month or two.
Was "The Bear On The Moon" a self-financed label?Yes, it was. Maybe there are chances today for a re-birth.
Jamie Tiller told me that he discovered your music when he chanced upon a copy of "Wind" for about 15 Euros. It currently sells for about 500 Euros. Amazing… but I'm more surprised and honoured by the people that discover my music, the ones with the need to share their feelings and sensations with me, more than the increasing price of 'Wind'. Again, notwithstanding the music business, there's a place in the heart where feelings have no price.
What would have been your influences on "Wind"?A holiday in Sardinia, after a love came to an end. The sadness in my heart and the beauty of the nature gave me the key to realize "Wind".
Were you in bands at school, etc prior to "Wind", or have you always made music largely alone?We had a band called Zero and it was a Rock band, playing music from The Who or Clapton. When I started to play with an acoustic guitar or mixing vinyls I was alone, but happy.
Alessandro Monti seems to be a regular collaborator. How did you meet?We met in a record store in Venice. He was a listener of my radio transmissions. We started to play music together and have developed a friendship over many years.
Was Divergo also an independent venture?Yes. It was a project of Marco Pandin, a dear friend and a real forerunner in music production.
How did the licensing of "Otto Prospettive Veneziane" to Sub Rosa come about?I sent a tape demo to Sub Rosa. They had the idea to put together the waters of Venice and London in a release. One side for me and the other made by Charles Hayward.
"Clouds" from this record was sampled by To Rococo Rot, Bjork and Nujabes. When did you discover that your music had been used by these artists, how did you feel and have you met the artists?At first I was really upset. Knowing that others are making money and fame with your, unknown, help is a weighty feeling to accept. It was more funny though when young hip-hoppers and DJs started to remix or sing with my music. There are dozens on the net.
How would you describe your sound?Human?. Some call it "ambient music", others "pre-chill" but I'm not sure about these.
Which production / release / remix are you most proud of?My first record, "Wind" in 1986… It was really a challenge to release a self-produced album in Italy in that period. Yes, I was a little hero.
Was there an independent music scene in Venice or Italy at that time?Yes, there were a number of bands, musicians and DJs playing at that time. To be true I was on my way.
Did "Wind" have an impact? Did it inspire other local musicians to do the same?"Wind" was released in 1986, but it received poor feedback from the musical magazines. In 1988 instead, after an unforgettable evening on local radio, a famous program called 'Nocturnal Emission' with Mirco Salvadori and Max Caner, people started to phone endlessly for hours. Again, in the following days people began to ring me at home to know me in person.
What are your favourite places to hang out?I'm a family man… Some restaurants, some evening with friends, some gigs.
Can you mention any of the recent gigs that you have attended? Are you performing at all?At present I've a project with friend Mirco Salvadori called Infantoo. It's reading with music, Mirco is a charming writer and poet, I love to play my music while he's reading. Luis Filipe Cunha is blessing us with his art and his video to help the project. In the past period we performed in Italy, Trieste, Padova, and Mirano, in museums, art galleries or in bookstores.
Do / did you see yourself as part of any scene?No, I must admit, it's a personal trip. For sometime it was with friends for a while.
Who does your artwork?In the past I painted my covers. From some years I'd love to work with Luis Filipe Cunha, that's an incredible and talented artist, a video maker, a painter.
How did you meet Luis?He loved my "Otto Prospettive Veneziane". Years after he wrote me an email, so we began to share ideas and feelings. He's a charming, amazing artist.
Who is your favourite visual artist, painter, etc.?Luis Filipe Cunha, a master.
Who are currently working with?First of all I'm really wondering about the release of "Talk To The Sea" a compilation of my music chosen by Music From Memory' the label of the famous Red Light Records store in Amsterdam. My heart is beating fast… Those guys make me feel special, and this is wonderful.
This is a period of nice and busy days. I'm working with friend Mirco Salvadori on the next release of our "Infantoo" project for Italian net label Laverna. Collaborations are on the way with Massimo Amato (aka Monodrone) for his next CD and with an Italian duo called Tempelhof, really amazing musicians.
Who would you most like to work with?I meet Jonny Nash (of Land of Light) and we talk a lot of music and life. I'd really love to have some project and start a collaborations with him. He is a talented musician and a dear friend.
This sounds like a musical dream come true for a lot of people. Redlight Records posted some photographs of you jamming with Jonny and "Young" Marco. Do you think this might develop into a recording project?I hope. I want it. I met Jonny Nash in Amsterdam the day before and we talked for hours about music and gigs to do. It was great and this is a lovely project. Young Marco welcomed us into his beautiful studio, a magical place, and we started to play together.
Did you buy any records when you visited Redlight? Did they give you a discount?I went to Amsterdam to meet the Red Light Records' crew to talk about music and about the "Talk To The Sea" project. I left Amsterdam with a bunch of talented and lovely friends.
Does playing and making music pay the rent?In Italy? You must be joking….
What sites, if any, do you regularly check on-line?None in particular…
What was the last book you read?"L'Ardore" by Roberto Galasso. A magic journey into the past… He was the author of "The Marriage of Cadmos and Harmony", another amazing book.
Are you interested in "the past", and memory? I ask because listening to "Talk To The Sea" I felt that the music is a collection of poems for love, of all kinds, in remembrance. Looking back with some sadness.The passing of years is a collection of faces and memories. Sometimes at home, I sit on the piano, close my eyes and play. It's a sort of an empty "stream of consciousness" feeling that guides me, a planet of my own. More than related to the past it's a dream wide open.
What is your favourite book?"Il Gattopardo" by Giuseppe Tomasi di Lampedusa.
Why this book?This book tells about Sicily, the human being and the history of Italy. It's a magic mixture, it travels into the heart and the mind of humans. It is a revelation of what life could be…
What was the last film you saw?"Searching For Sugar Man" an amazing movie on the music and life of Sixto Rodriguez. Nice to say that was Jonny Nash that told me about this incredible story.
What is your favourite film?I got three: "Casanova" by Federico Fellini, "Apocalypse Now" by Francis Ford Coppola and "Orlando" by Sally Potter.
What is it that you like about these films?I believe these three masterpieces have something in common, maybe related to the vision of a dream, a poetry of fantasy, a journey into hell and again back to paradise.
What is your favourite piece of music? If that's too difficult, what's your current favourite piece of music?A dear friend, Tako Reyenga (of Red Light Records/Music From Memory) gifted me with some of the most incredible and talented music I've ever heard, the music of Mitar Subotic. This is what is in my ears and in my heart.
Can you name 3 records for sunset / sunrise?
Bill Labounty / Livin' It Up
John Martyn / Solid Air
Change / Say You Love Me Again
Can you name 3 records to start a party?
Ashford & Simpson / It Seems To Hang On
Steely Dan / Do It Again
The Isley brothers / The Pride
"Talk To The Sea" a collection of Gigi Masin`s music, spanning two decades, is out very soon (I hope) on Music From Memory.