The chaps from Field Work are throwing a little soiree with Suzanne Kraft this coming Wednesday so they sat him down and got him to talk about some of his favourite things…
Suzanne Kraft is someone with a lot going on: part of LA psychedelic dance band Pharaohs, collaborating with Secret Circuit on Blasé and making great solo records on Running Back and Young Adults. Suzanne's music is atmospheric and direct, full of dreamy melodies and the sweet tinge of disco – songs to help us through the bleak midwinter.
Suzanne Kraft finishes up his European tour in London on Wednesday 18th December with a special live performance at Hysteria (Dalston). Jonny Nash from Land of Light will be joining him for a one-off collaboration – event details at the bottom of the page. Having played Moscow, Paris, Konstanz and Cologne so far, Suzanne told us a little bit about the tour through the tracks that have defined it.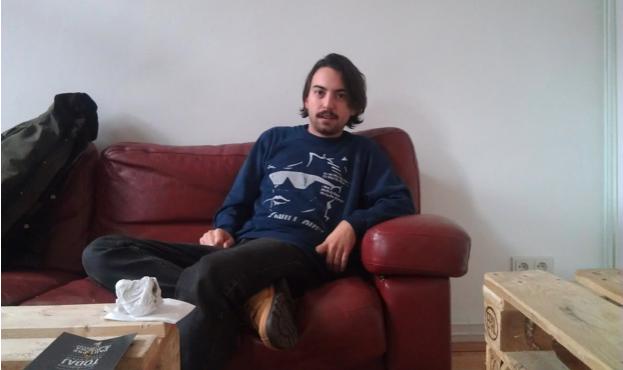 Moscow / 06/12/13 / Gipsy
"Top dude Lipelis in Moscow gave me this one (first one in the link). I was treated to a nice little Melodia records listening session at his place walked away with this Stas Namin record as a party-favor.  Thanks to Orange, Mark and Egor too!"
Paris / 07/12/13 / Wanderlust
"It's hard for me to not pack multiple ESP records in my bag! This recent one from the Public Possession guys has been getting played every night so far.  It seems to satisfy all demographics in the crowd.
Paris was the youngest crowd of the tour, maybe 18 to late 20s. The "nouveau disco" title to the night was a bit of a misnomer, so when I started (3:30am) there was a bit of a rough searching period. One girl came up and stumbled through a request, "Electro!" and pounded her fist in the air. So I think I played Pink Gin 'Blame Me'. Then just kept it pretty pounding 'til 6. The kids dug a track I'm finishing up too so I have to thank them for the confidence boost."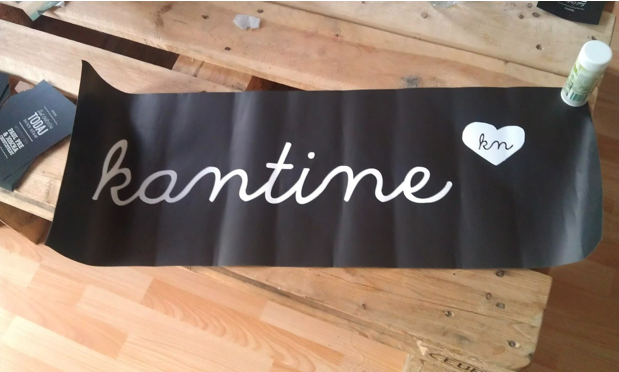 Konstanz / 09/12/13 / Relaxed Clubbing At Kantine
"Found this classic at the Porte de Clignancourt flea market as it was opening for the day. Threw it in at the end of the Relaxed Clubbing gig in Konstanz. A seriously special party, in a small lakeside town, run by some fantastic dudes in the very south of Germany on a Monday night. Konstanz forever."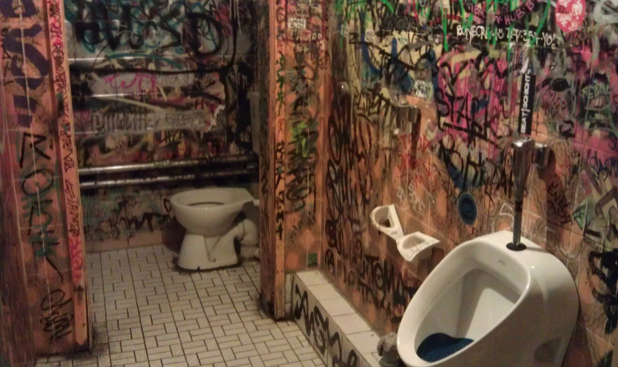 Cologne / 13/12/13 / Stecken
"Stecken's a cozy little bar off of that main street in Cologne; it's kind of a basement and covered in tags. My host Joscha Creutzfeldt and I DJed from 11 – 7. It was real good fun. The DJ "booth" is really just a corner at the end of the bar so you're face to face with thirsty Germans trying to order from you every few minutes. The classic dive-bar vibe of the place concerned me at first since I predominantly have more aggressive records with me right now, but these looks were deceiving; this was a great crowd that were down to dance to anything. I played Interludium, of course. Oh, and the one time I played a track I'm working on the owner comes up asking what it was and that it was just perfect, that sealed the deal for me. Really a great night from open to close. Danke Stecken!
Just one of my favorite "party-time" tracks and one that I've played every night so far.  Don't have much to say, I just let it ride…"
And so on to London and the collaboration with Jonny Nash at Hysteria…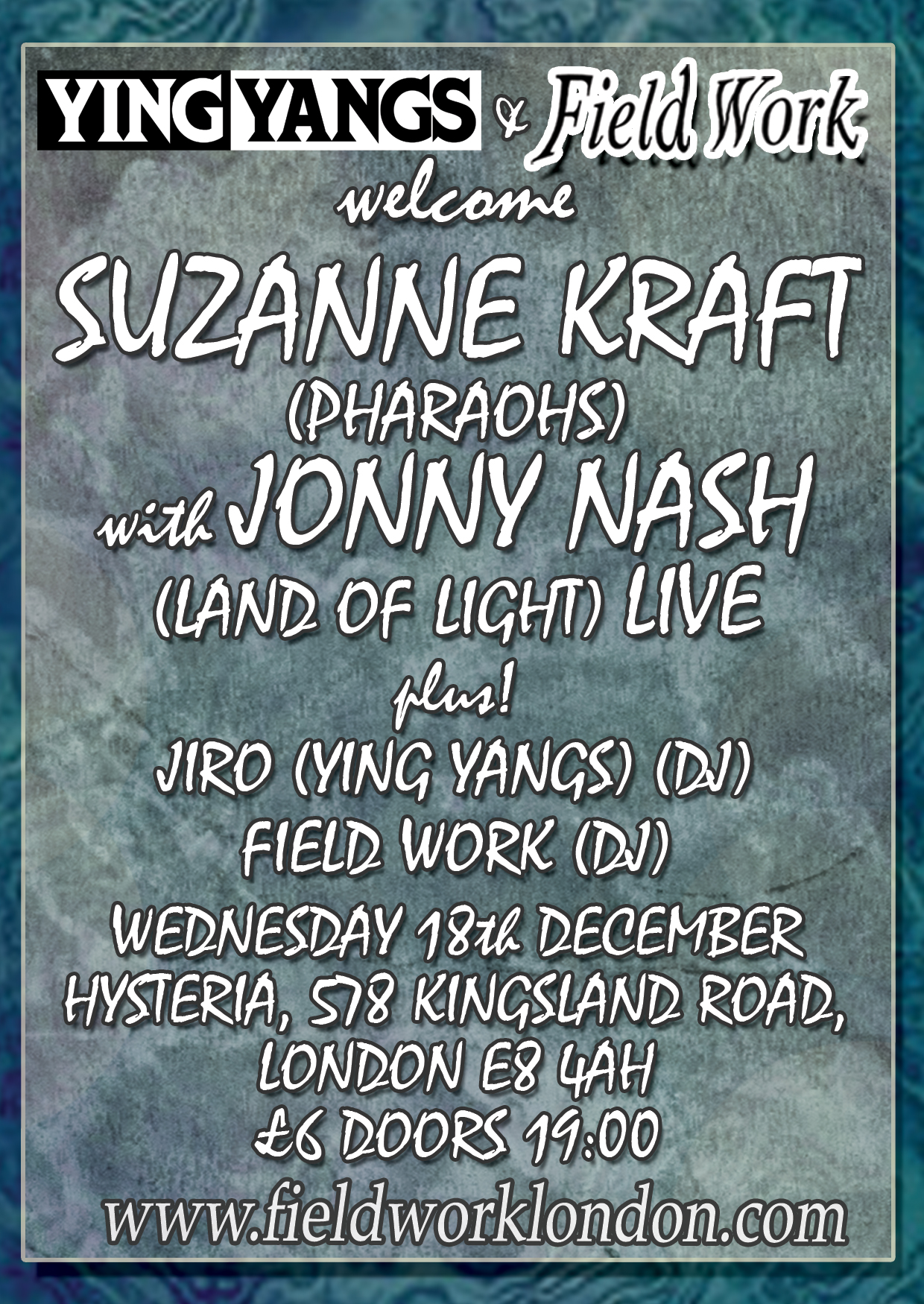 "I'm really excited about this one 'cause there's a huge uncertainty factor. Can't really say what we're going to be playing but I can say the plan is for Jonny and I to meet up (face-to-face for the first time) a few days before the gig, go through what gear is on hand, jam and put something together for the 18th. I love doing live stuff this way, with so many unknowns in the mix; playing material you're still figuring out and with another person, it's a fantastic little tight-rope act.  
The Boiler Room set that I played with Blasé was almost entirely improvised.  I prepared a couple sketches in Ableton but didn't give him a chance to listen to anything before playing, and we just rolled with it. The Dublab set is an example of a more straight-forward set, in the sense of playing through a pre-determined sequence of tracks. Having said that, I hardly ever play live and never go about it the same way as last. It's just fun, like a game of Jenga. Each time is always something new"
Catch Suzanne Kraft and Jonny Nash playing live, plus DJ support from Jiro (Ying Yangs) & Field Work, at Hysteria on Wednesday 18th December. Doors 19:00. For more info go to the Fieldwork website or the Facebook event page or at Resident Advisor.