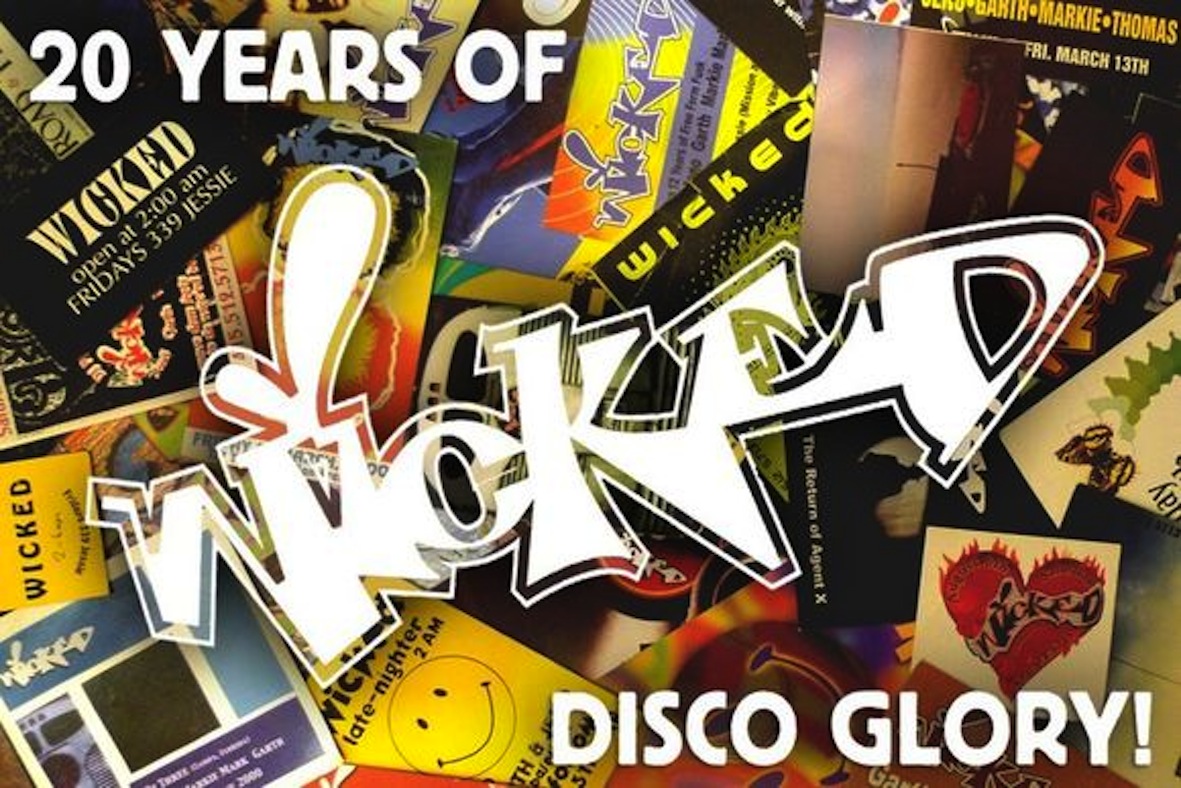 Where are you based?Los Angeles
Is this your hometown?I spent the past 20 years in San Francisco, London before that.
What brought about the moves, first to San Francisco and then to Los Angeles?When things become predictable it's time to go. I had spent a couple summers in San Francisco and New York before leaving England for good in 1990. It wasn't a hard decision heading west once I'd earned my degree and received a Green Card (live/work permit) through my mother's marriage to an American. Twenty years later my wife announced she was moving to L.A . so I hopped on board. A change of scenery has always proved invaluable for inspiration.
What is your first musical memory?Dancing round the house with my sister to "My Sweet Lord" by George Harrison.
What was the first record you bought?"Summer Madness / Get Down On It" 7″ by Kool & The Gang. "Summer Madness" is still an all-time favourite.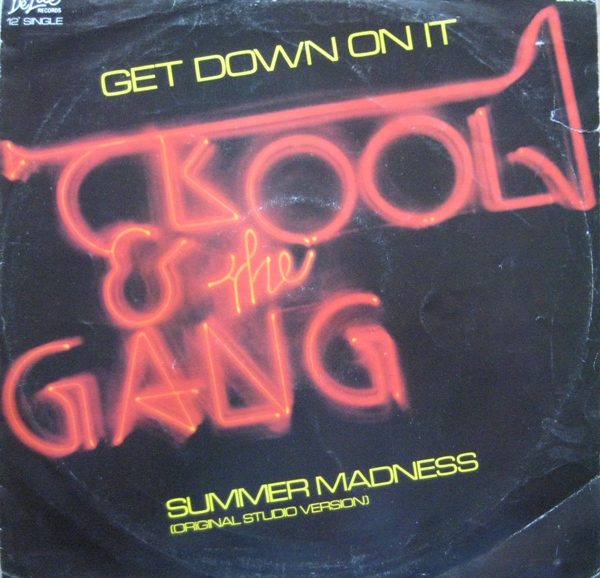 What was the last record you bought?The Asphodells Remixed double pack 12″.
What would be your favourite track / tracks on there?The whole album is great but the mixes I play most are the ones by Justin Robertson, Black Merlin & Richard Sen.
What inspired you to start DJing / making music / the label? Tonka Sound System in London, 1989, was the inspiration to start DJing and to form the Wicked Sound System in San Francisco with half of Tonka Hi-Fi, Markie and Thomas. I met Jeno then too. I cut my first record in '96 with ETI. "Twenty Minutes of Disco Glory". A logical step having sold thousands of mix tapes in the early 90's. Wicked Records was born then morphed into Grayhound Recordings in 1998, which took the 1947 Greyhound tour bus used by Wicked as inspiration for its name.
How did you end up at the Tonka parties?Summer of '89 I was invited down to Solaris, a Balearic Sunday night party thrown by Nick Coleman down the street from my flat in Islington. Harvey and Choci would DJ there sometimes. Popped a pill, liked the vibe, then made the trek down to Brighton the following night for Tonka's monthly at the Zap where the energy on the dancefloor that spilled on to the beach afterwards was a revelation. It was a tribe! I never missed another Tonka party until I moved in November 1990.
Did a whole lot of you move from London to San Francisco at the same time? I went first but told friends to come visit me in SF, which of course you should never say to an Englishman unless you mean it, as they are liable to accept. A few months later my flat was full of Tonka friends, a few of them with records: Markie, Jeno and later Thomas. Nobody wanted to go home.
Was Wicked, like Tonka, a proper "Sound"? Were you building speaker boxes and lugging equipment around in lorries? Proper enough. For a couple years we would rent a sound system and generator, pack it in a van or three and lug it all down cliffs to whatever beach we could get away with a full moon party. Then we managed to save enough to have Tony Andrews custom design us a 15k TurboSound rig which we imported in '94.
In London Sound System culture is very much part of the city, pretty much every musical development has come from the Sounds. Was there a similar culture present in San Francisco when you arrived? Has this evolved since?Sound System culture was Wicked's contribution to The City of San Francisco. It didn't exist before but sure as hell does now. Wicked inspired Sunset Sound System and countless others to have a go. Sunset still throw great outdoor parties but they are daytime affairs. Nobody has had the run Wicked had throwing lawless all night jams on beaches and parks around the Bay Area.
Your first parties were full moon parties. Where were they held? Were they well attended from the start? Was there a House music scene in San Francisco before Wicked? The first few were under The Golden Gate Bridge on Baker Beach til the military showed up one night in formation. Then we moved to Candlestick Park before settling in further down the coast in Santa Cruz at Bonny Doon Beach. The first party we threw the night after Jeno arrived from London. From 30 or 40 dancers that night we doubled in size each month until the first anniversary at Grey Whale Cove where we had 1000. By the third anniversary we had at least 3000 on the beach, Rolling Stone Magazine coverage and Highway 1 had to be closed down until the party wound down. There was one gay club in SF called Osmosis playing House music before Wicked. We would go and dance with all the trannies vogueing. We appreciated their fierce vibe and they loved our passion for the music. Jeno actually became a resident DJ there for his first few months. Everything exploded from that point and we found ourselves at the centre of a movement. As well as the Full Moon massives we threw Wicked afterhours parties in basements and lofts. Jeno and I DJed at a wonderful mid week club called Come Unity which lasted 10 years at Ten15 which had been a notorious gay bath house just a few years earlier.
Could you list some Wicked classics for us?Sure. Here are 10 super-strong House tracks. I could go on forever…
Bang The Party / Bang Bang You're Mine
Arthur Baker / The Message Is Love
Paris Grey / Piano Attack
Kenny Dope / Jam The Mace
Wolfgang Press / Time
Annette / Dream 17
Man Machine / Denkimi Shakuhachi
Jump St Man / Because '89 Remix
Ragtyme / I Can't Stay Away
The Holy Ghost / Falling Into Love House
How did you meet Jeno? On the dancefloor at a rave in London where Harvey and Choci were playing. He was quiet and intense. An immense talent boiling away inside.
Was the Greyhound tour bus a nod to Rock excess or Ken Kessey`s Merry Pranksters?Much more Merry Pranksters than Rock and Roll excess. We were very psychedelic. The bus was a 1947 Greyhound bus that had belonged to a Baptish church group. Friends from Berkeley rescued it from the scrap yard, got it up and running and were more than happy to take Wicked on tour which we did for years, 20 of us, a sound system and a dog. Between the city gigs we'd find incredible spots with hotsprings, canyons, rivers, mountains and go nuts.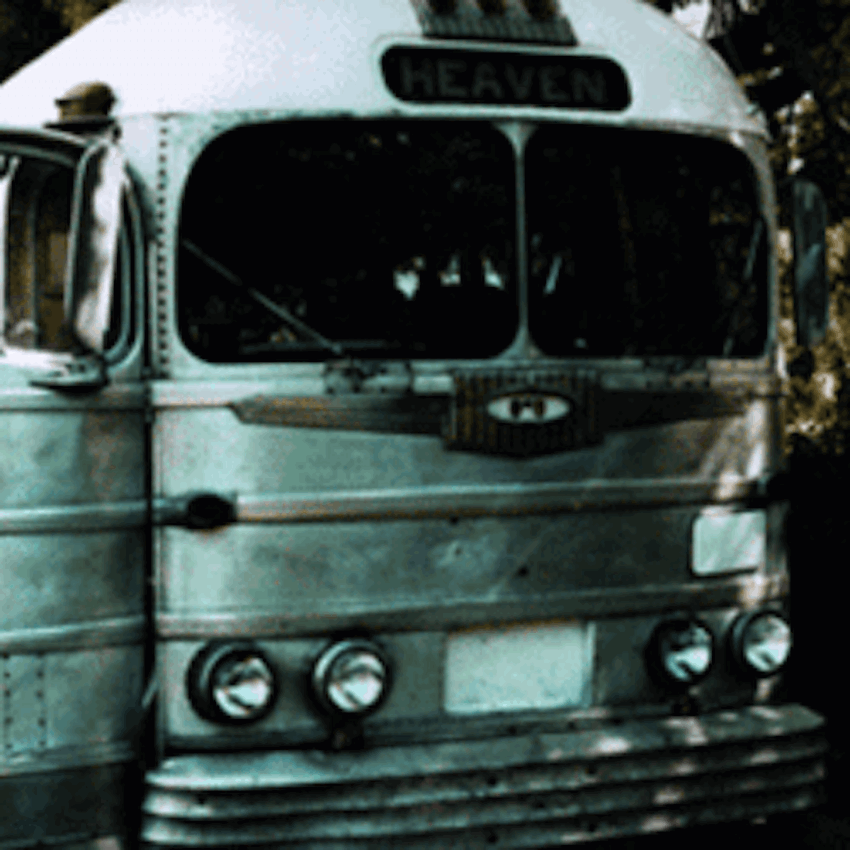 How long have you been DJing / making music / running the label?DJing professionally since 1991, producing since 1996 and directing a label since 1996.
How would you describe your sound / the label`s sound?Acid Disco / Space Dub.
Which production / release / remix are you most proud of? Twenty Minutes of Disco Glory (Wicked), Anthem #1 (Grayhound), Pancho's Revenge (Hector Works)
Which production / release / remix would you most like to have done?No regrets. No stone left unturned.
What are your favourite places to play / hang out in?Thirty Nine Hotel Honolulu. 10 years strong. I just closed it down NYE with a 15 hour set through Klipsch Horns from David Mancuso's original NYC Loft.
Public Works Loft in San Francisco for my All Night Long quarterly party.
Mago in Nagoya Japan. 9 times playing there. Always an all night session.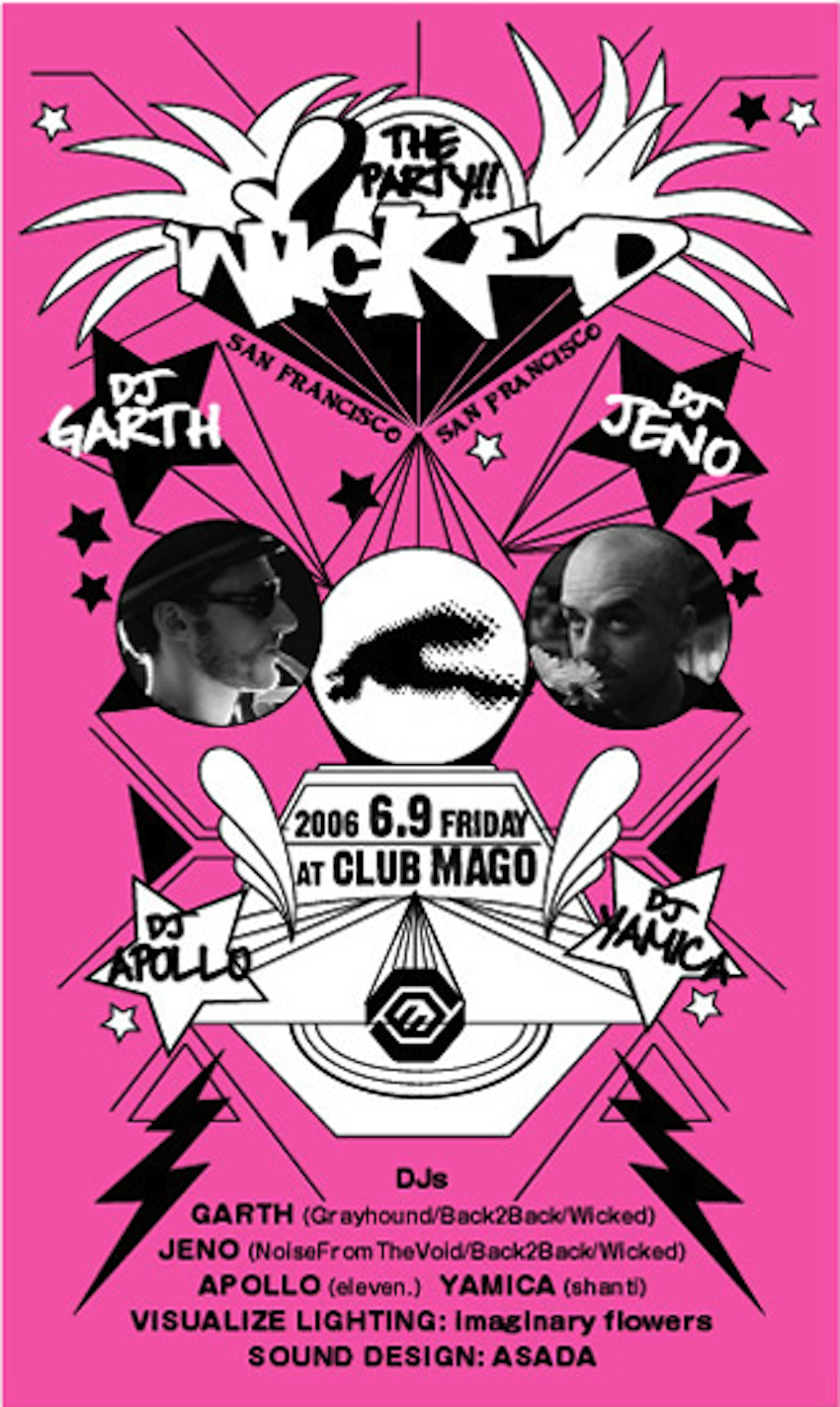 Do you get to visit Japan every year?I was first invited to play legendary club Gold in Tokyo in 1993. Then was invited out a decade later for a 5 city tour which I have had the pleasure of doing for the past 9 years. I do love Japan but it's tough times there right now. They don't have the sponsors like they used to.
I heard you warm-up for Harvey at Tokyo`s Eleven on his "come back" tour of Japan, maybe four years ago. He said you were his companion of choice for your bed-side manner. What was that tour like? There is an awful lot of genuine love for the man out here.From what I saw of that tour Harvey's Visa return was treated more like the second coming of Christ. Grown men in tears, hand made offerings, even a cripple coming up for a blessing. I shit you not. It was a gas and an honor warming up the room at Eleven for 4 hours that night. When it was known as Yellow it had been my favorite system to play on years before. Those Japan tour dates led to an Australia tour the following year, just me and Harvey for 6 weeks. He IS a very lovable man obviously but he would be the first to admit to harboring a Messiah complex. You can't over feed it or it will be Jim Jones all over again!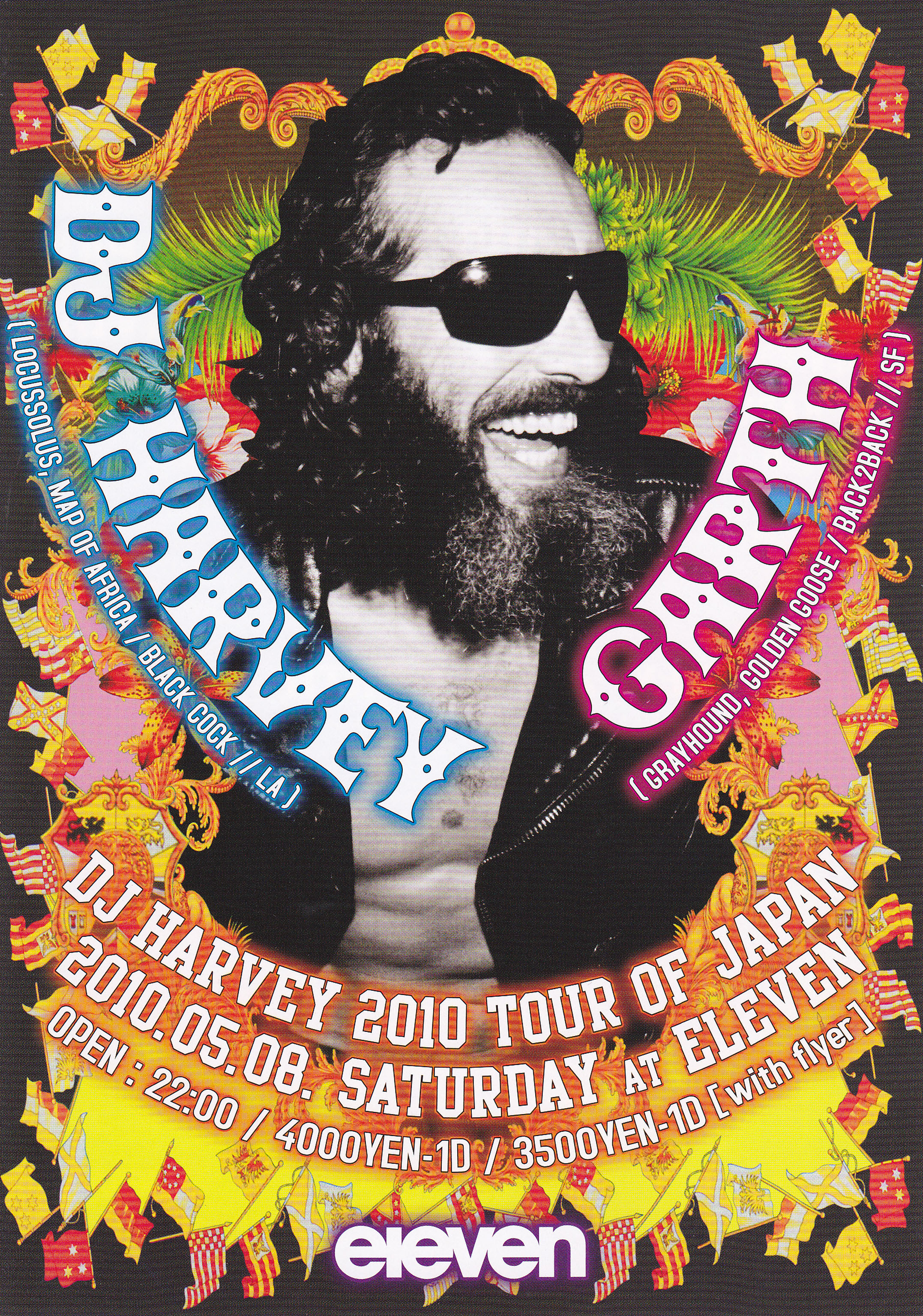 How often and where do your Back2Back parties take place with Jeno?Wicked disbanded after 13 years so in 2004 Jeno and I started Back2Back. They were monthly parties in SF for years but now it's a strong annual event with occasional out of town engagements. We got the entire Wicked crew back together for the 20 year anniversary, Jeno, Thomas, Markie, and myself. I put together a 13 city tour culminating in Japan. We all enjoyed ourselves so will continue to throw an annual Wicked party for SF.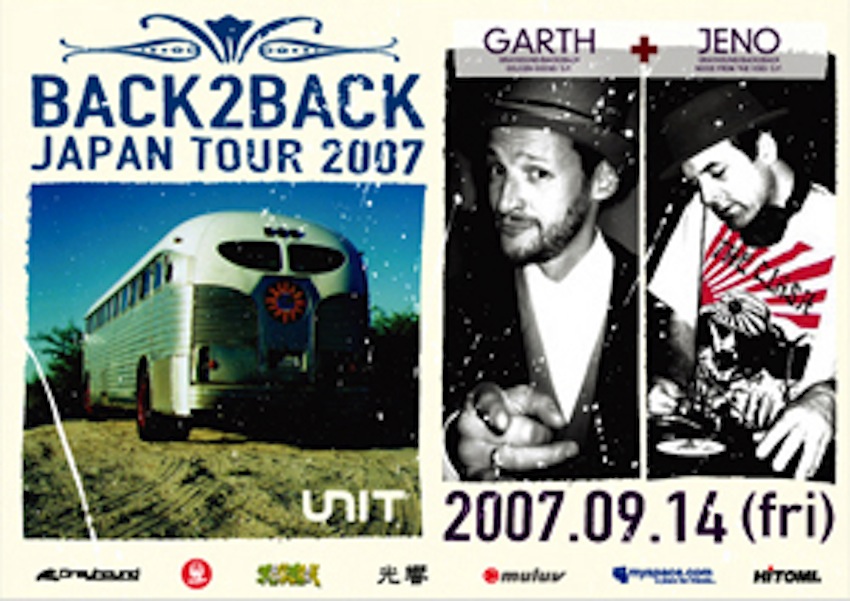 What is your favourite place outside of a bar / club / record shop? Home
Do you see yourself as part of any scene?San Francisco Acid House
Is San Francisco Acid House still going strong?Yes.
Who does the label`s artwork?James Bates at Atom Design in London does all the artwork for Grayhound and my re-edit label Golden Goose.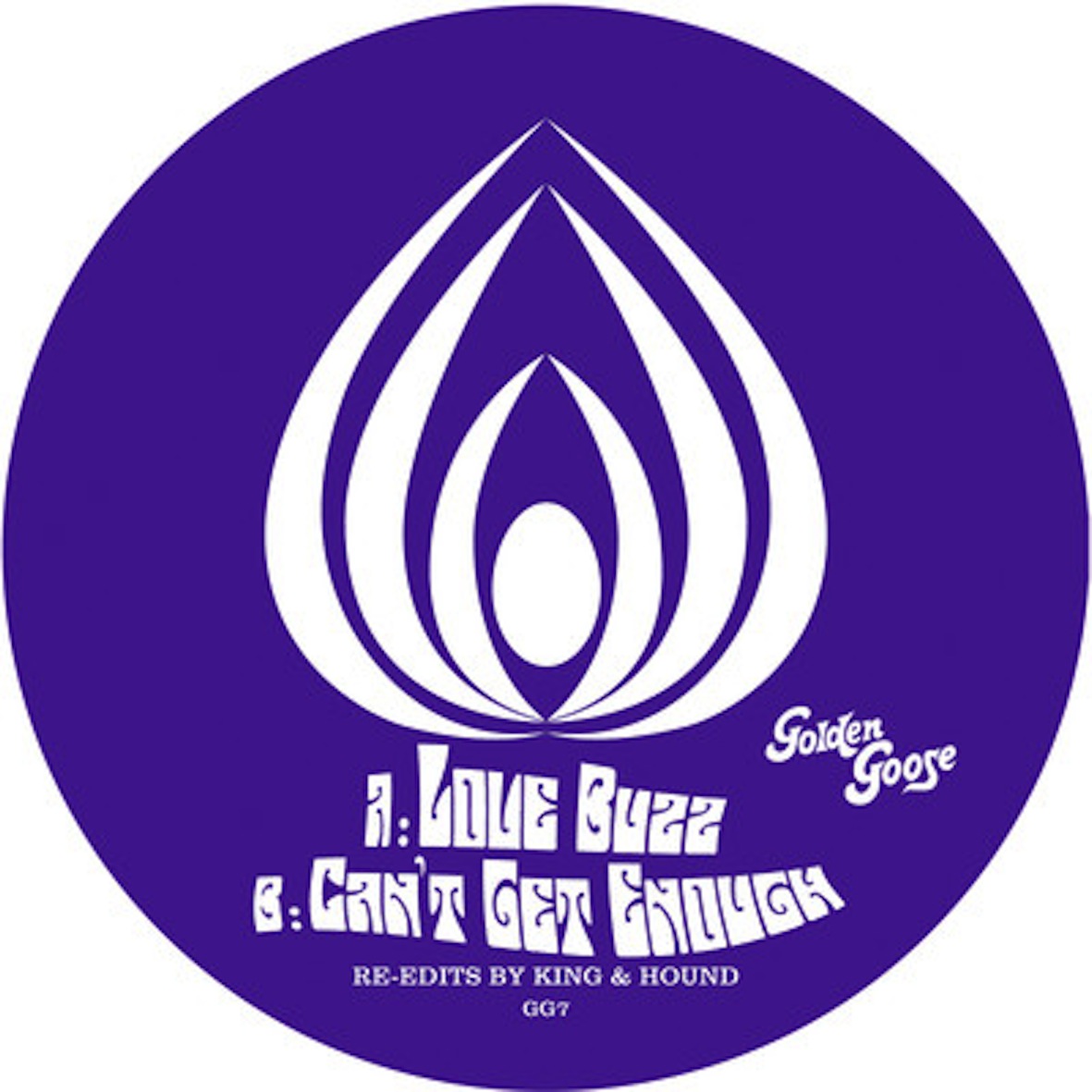 How did you hook up with James?James is one of my oldest mates from the Old Country. We went to school together. He knows too much so I have to keep him close.
Do you have a favourite visual artist: painter, sculptor, designer, etc?Gustav Klimt.
What is it that you like about Klimt`s work?The mystical, sensual, often dangerously alluring quality of the women he painted. And the gold leaf.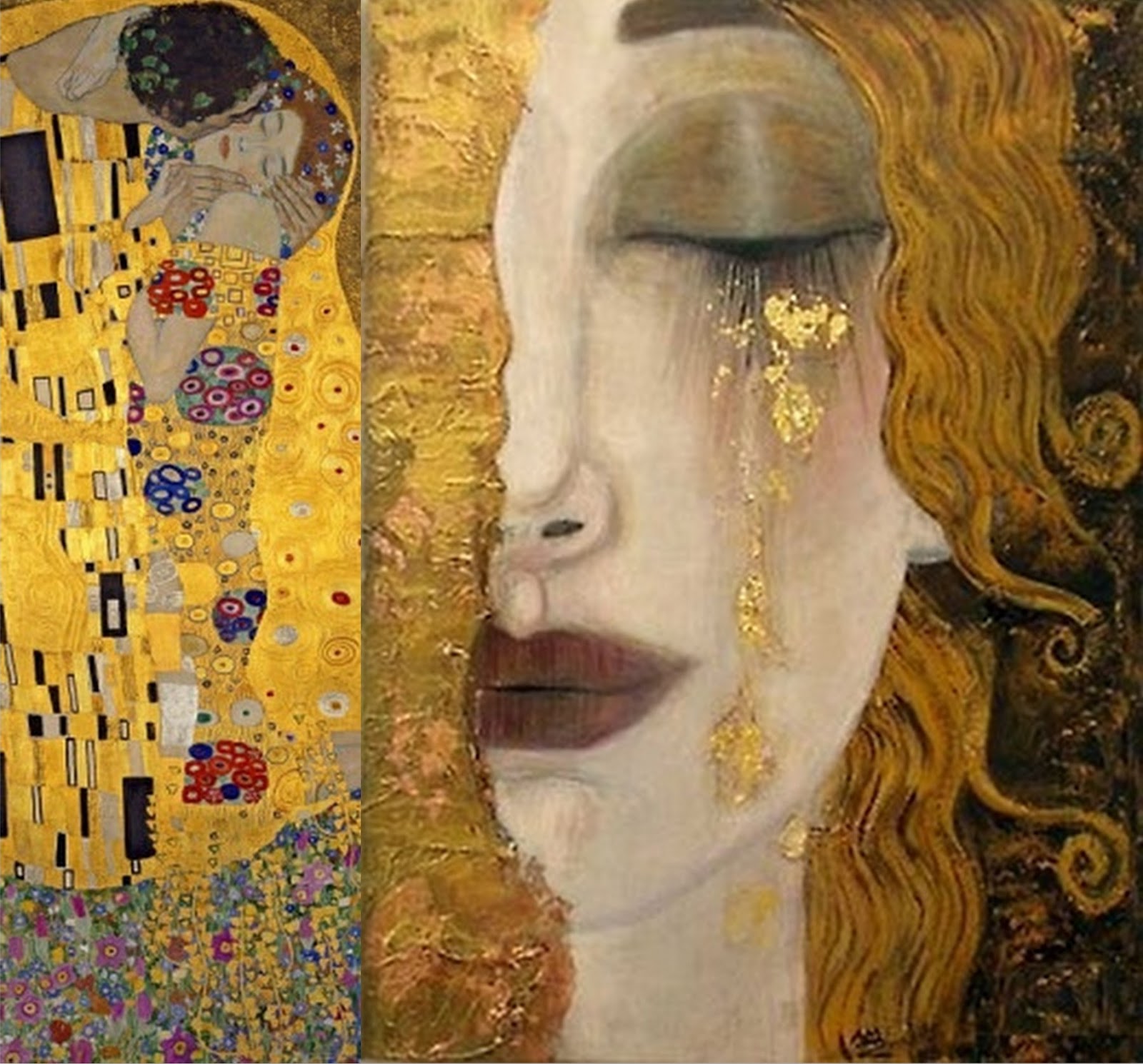 Who are you currently working with?I am a full time actor and part time DJ at this point.
What prompted the change?Let me rephrase that. I love playing vinyl so the digital music industry holds absolutely no appeal for me at this point. I am not interested in playing hour long sets on sub-par sound systems, tuned for Ableton. So I choose to play less often and only at venues where there is appreciation for what I bring to the table. Any old porn star with a laptop can now call themselves a DJ. Acting takes up a lot of my time here in L.A. because I have much to learn. I go on auditions all week, take any film roles I can book to further my knowledge. I am getting a free education every time I go on set. I do not take background work. I wish to become a great actor. Some people study their craft for years. Well it's not been my way to wait for anybody to give me permission to get stuck in, so here I am doing it and getting better all the time.
Can you tell me more about "Speed Dragon"? Writer / Director Dan Frank was discussing filming a documentary on my DJ life and mentioned he had a suitable part for me in a Rock 'n' Roll Noir film if I wanted it. So I said yes. It premiered at Cannes and won Best Feature Film at the NY International Independent Film Festival last year. Fun flick. Sex, drugs and Rock 'n Roll. I play Carl, the despicable record company CEO.
What other roles do you have lined-up? I will play Henri Pernod in a film about Absinthe called "The Green Fairy". I have also been offered a principal role in a Horror film called "Death Rang". And right now I'm working on a Brits in L.A. gangster film called "Squeeze".
Is the DJ documentary going to happen?Lord knows. That part is out of my hands. Getting a film made is one thing. Getting it distributed is another.
Who would you most like to work with?Daniel Day-Lewis, Quentin Tarruntino, Woody Allen
Do you have any releases scheduled for Grayhound or Golden Goose?Nothing lined up for the forseeable future on either label. My priorities have shifted.
Does playing and making music pay the rent?Not really but it's still my main source of income. I was smart with my money when it was flowing in and bought a house so I don't pay rent any more. Just property tax and insurance. They get you one way or the other!
What sites, if any, do you regularly check on-line?Discogs for records and Facebook for keeping up with friends.
What was the last book you read?Uta Hagen "Lessons For The Actor"
What is your favourite book?"Hitler & Stalin, Parallel Lives" by Lord Alan Bullock, Thomas from Wicked's grandfather & pre-eminent British war historian.
Do you still run into Thomas a lot? Eric, the other half of Rub N` Tug I know was a big fan of Wicked.Thomas is moving further and further away. First to NY, now to London. So no I don't run into him unfortunately. But I put him on a plane for Wicked shows and have a blast at least once a year.
What was the last film you saw?"The Secret Life of Walter Mitty" which was surprisingly watchable.
What is your favourite film?"Quadrophenia"
A popular choice for British men of a certain age, that and Bladerunner. I associated with Jimmy far too closely to be healthy for a while. Any personal reasons for this selection? Oh you know what they say about the first time. "Quadrophenia" was my first Rock and Roll film. It just blew my mind at 14 and was so realistic compared to all the others. Teenage wasteland in England!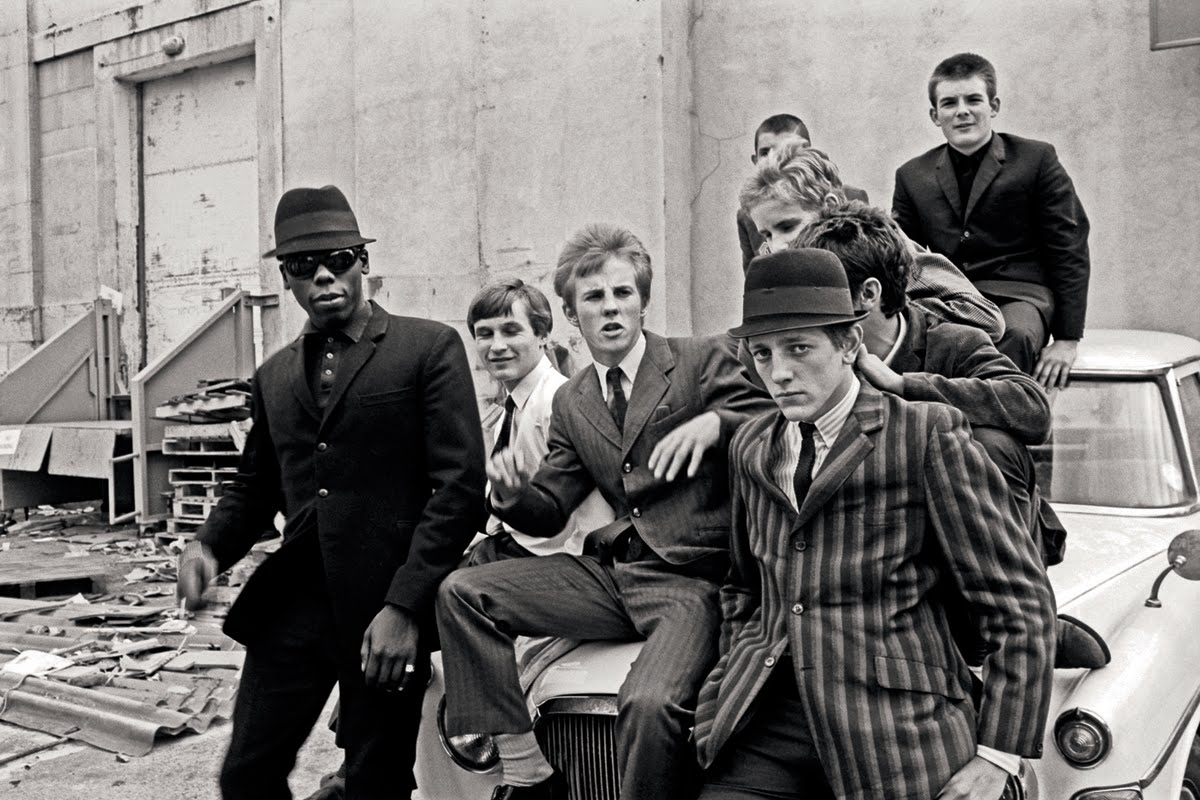 What is your favourite piece of music?
Jean-Luc Ponty / Renaissance
If that`s too difficult, what`s your current favourite piece of music?
Midlake / Roscoe, Beyond The Wizard Sleeve Mix.
Can you name 3 records for sunset / sunrise?
Double Fantasy / Universal Ave.
You mean the whole LP?Sure why not?
Can you name 3 records to start a party?
The Trammps / Disco Inferno (NYE countdown)
Mushroom Project / Undergrass
That`s only two. Mushrooms Project is a double pack so technically it's three. I play all the tracks. Sets a nice mood for an hour or so if I'm playing all night long.