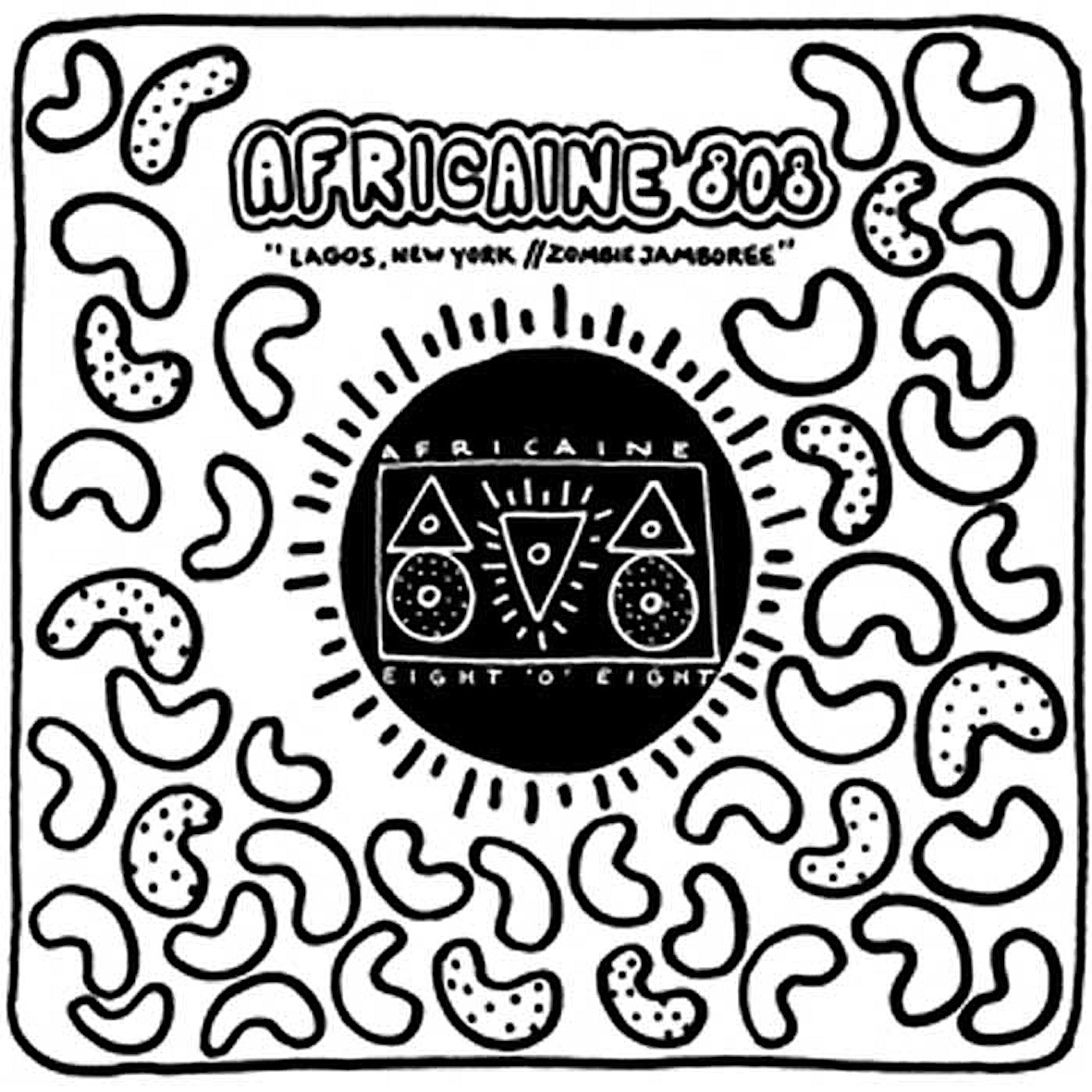 Percussion to accompany a Dakar Griot. Ndagga`s Jeri-Jeri with a Funk bassline, House kick and "Primavera" chords. Disco strings. Italian Jazz. Africa Brasil. Airto Moreira touching me…touching you. "Lagos, New York" via Berlin. Destined to be huge.
Horror soundtracks. Richard Sen`s Giallo themed Padded Cell project and "Live And Let Die"`s Baron Samedi. The Loa of the dead in top hat and face paint. Disney skeletons dance. Cannibals look for grub. Was that noise gristle being chewed?
Given the video for "Lagos, New York", I`m not sure I`m ready for its counterpart for "Zombie Jamboree".