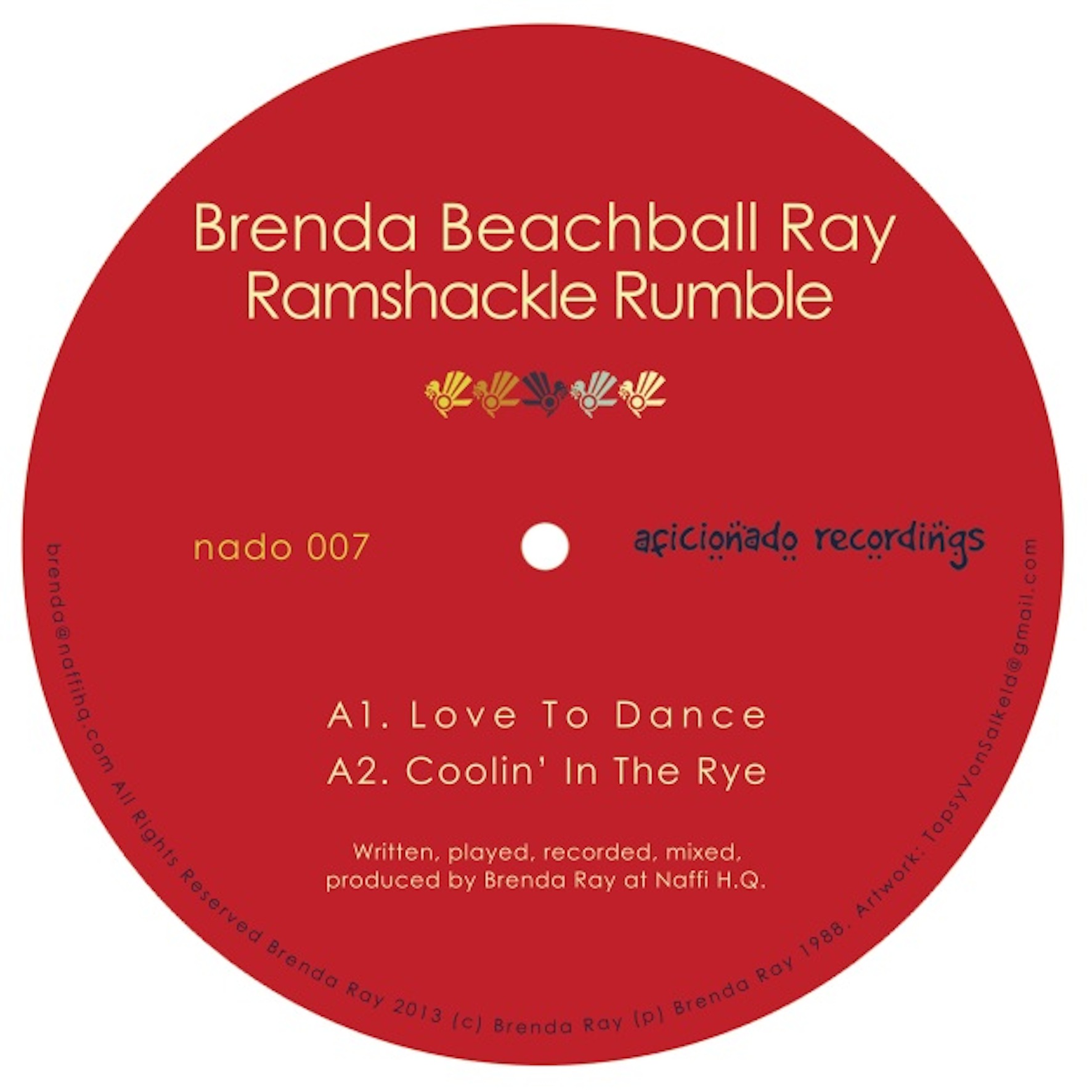 First I heard of Brenda & The Beachballs was about ten years ago, when Richard "Solid State" Hardcastle, via DJhistory, brought an E.P. to the attention of an army of on-line obsessives. The E.P. was released in 1986 on Liverpool label Probe Plus, the label arising from the famous Probe record shop, closely associated with legendary local club / venue "Eric`s", and staffed in its time by Jane Casey (Big In Japan / Pink Industry / Cream) and Pete Burns (Dead Or Alive / Big Brother). I think Frankie`s Paul Rutherford also did a stint there. It`s where Julian Cope would spend his pocket money as he plotted world domination with Wylie and McCulloch in coffee shops like the Tabac. The label`s roster also included Birkenhead satirists Half Man Half Biscuit.
The "Beachballs" E.P. contained not only the sought after crazy machine Funk Gospel of "Wait", but, hidden away, the Martin Denny in an Osho ritual of "Theme From Tall Dark Stranger". Now regarded in near mythical terms, if you want to find a copy, you can be lucky.
There followed three Beachballs singles for Siren, all with gems of B-sides, before an album`s worth of compositions were shelved. Moonboots told me that he made the connection to Brenda via Siren and their Balearic luminaries (and coincidently Beachballs` mates), It`s Immaterial.
Checking the credits of the Beachballs` sleeves, as obsessives looking for ways to spend their money are apt to do, you can spot a Brenda Kenny / Ray and a Sir Freddie Viaduct. Sir Freddie later went by the name of The Minister Of Noise and was responsible for a mighty remix of "City Of Nine Gates" by the late Prince Far I and the Suns of Arqa. The track doesn`t seem to be on Youtube so you`ll have to take my word for it being brilliant.
Brenda produced the amazing "Walatta" LP, which I picked up when Japanese label EM reissued it on vinyl. Blown away I was. The mix on it is totally unique and without regard for any convention, sounding like a Glasgow Sunday morning coming down with Bobby Bluebell on J.A.`s Drumilie Avenue.
EM have gone on to collect and re-issue Brenda and Sir Freddie`s earlier work as Naffi and Naffi Sandwich. Six sides of Marine Girls Lo-fi Jazz, Mixology experiments, percussion spirituals and Sir Freddie`s Industrial leanings.
Aficionado have their hands on music from the unreleased Siren project.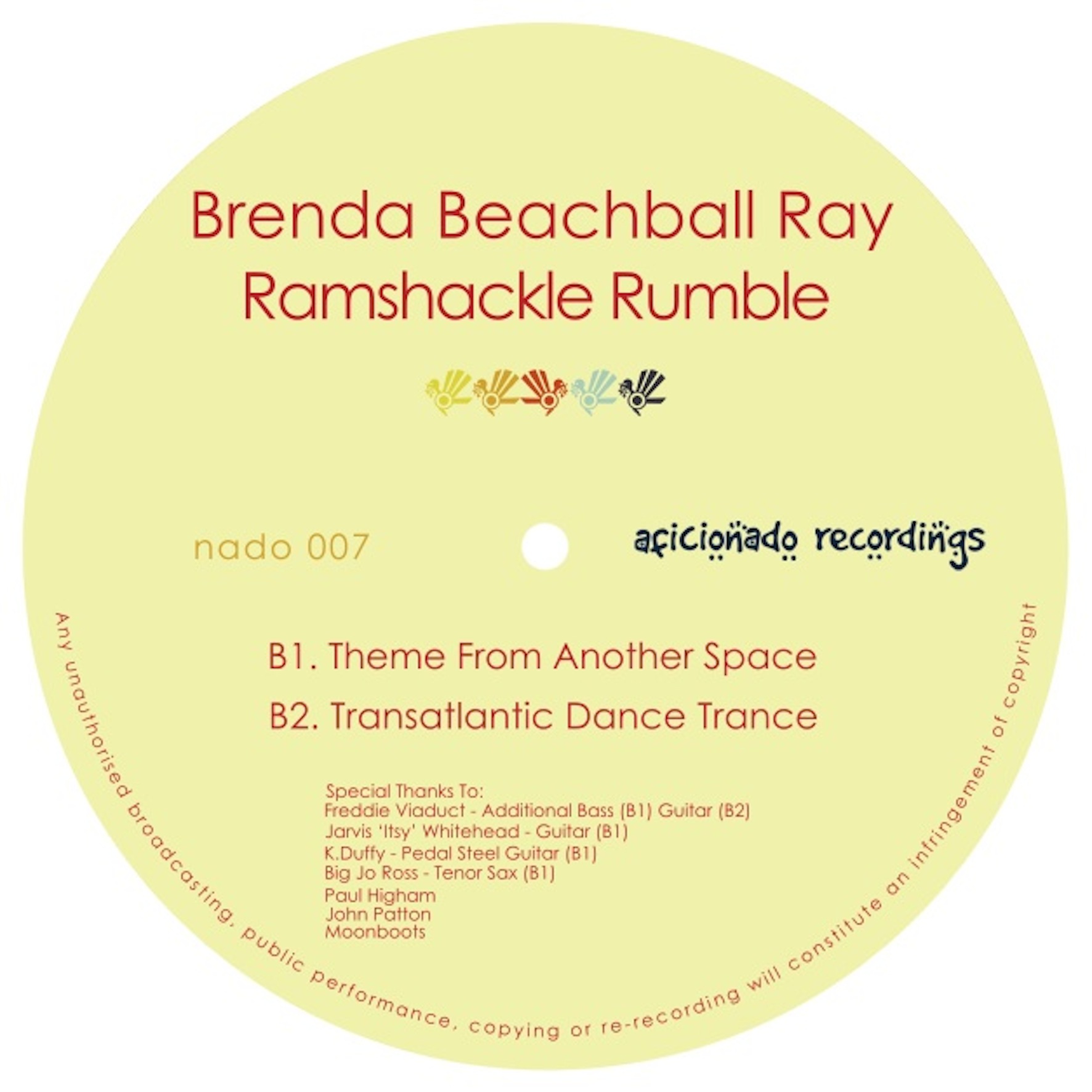 Rock & Roll Electro. A steamy sleeper on a Ska train. Frankie Ford`s "Sea Cruise".
Rising and falling melodica ambience. Starlight hallucinations wink in a precursor to One Dove`s high. Outkast`s "Take Off Your Cool" nearly twenty years prior.
Linda Di Franco dressed in white (lies) on a beach at dusk. Drum machines, vibes, sax, and Brenda`s breathless vocals. Club Tropicana commandeered by Red Wedge. The Blow Monkeys` scene dug. A very English twist on a Dub aesthetic.
Fini Tribe rattling. Jim & Gene`s bassline. Cosey Fanni Tutti`s Exotika. Trance Dance so loose it could shake itself apart.
A trip to Heaven courtesy of Mac Thornhill.
Two tracks from "Ramshackle Rumble" can be previewed here.