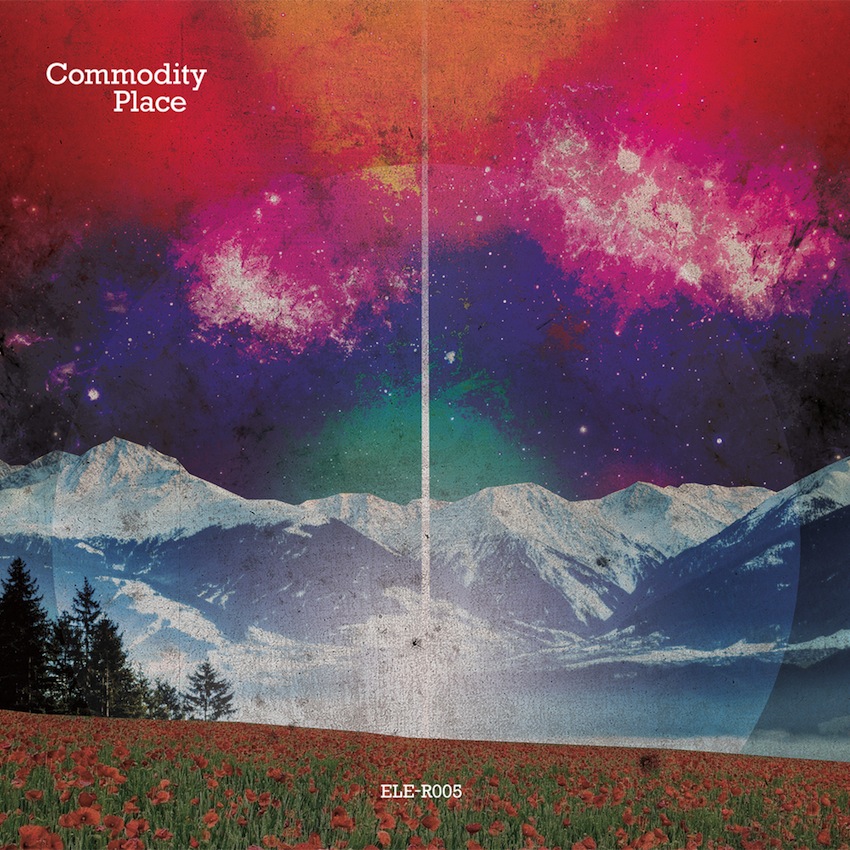 Tangerine Dream. Popol Vuh`s Herzog soundtracks. Argyris Theofilis` overlooked Zodiac Free Arts Club. Drones and choirs part the Heavens. Like Iasos` comforting angels this might be the last sound you hear. If music were religion.
"Love On A Real Train", heart entwined with Claussell`s reshape of Gottsching`s live recording of "Shuttlecock". Psychedelic Blues. Leary`s cosmic joke. Voices From The Lake with an Echoplex.
One of Techno`s roots lain bare.
There was a big buzz on this record in Japan and it sold out from the country`s shops in a day. The buzz I`m assuming came from Dozzy Donato playing Commodity Places` earlier track "Soils" at the Labyrinth festival a couple of years ago.