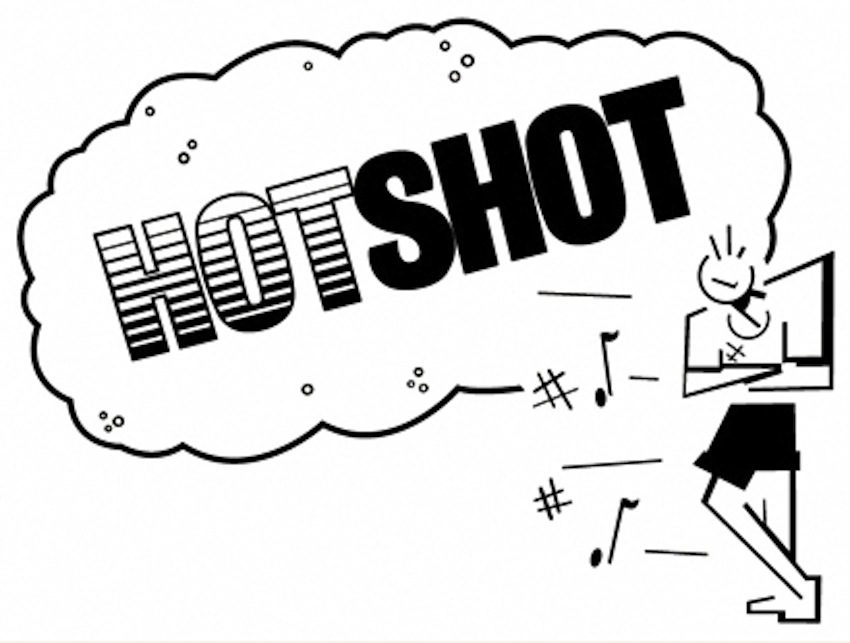 Where are you based?Adelaide, Australia. My hometown. Over the years I`ve lived in Melbourne, London and Amsterdam.
What were you doing in Melbourne, London and Amsterdam?I spent the last 5 years living in Melbourne, just used this as a base for making music, DJing, travelling etc. It`s a great city with some great people, but I definitely missed my home town, so eventually returned.
I lived in the UK in 2005/6 briefly, this was a huge inspiration on me early on, around this time I was submerged in the Broken Beat and UK Soul scenes. It really was a refreshing eye-opener for me! I returned with a very different perspective to how I listen and make music!I lived in Amsterdam in 2010 briefly, for around 9 months with my ex-girlfriend. This was a pivotal time for me, making connections with my Rush Hour Family and meeting amazing, talented and supportive people. Big ups to KC The Funkaholic, Kid Sublime, Antal, Mark More Tea Vicar and Boye! Home away from home for sure!
What brought you back home?I guess at the time, I ran out of money. Travelling is not cheap, and I had commitments back home which meant I couldn`t stay abroad, as much as I would of loved to have stayed in Amsterdam for a lot longer! Also it`s always good to be back home around your family and friends.
What is your first musical memory?Car trips with my father in his Datsun. He would play tapes in the car of Public Enemy, The Cure, Milli Vanilli, Soul 2 Soul.
Sounds like your dad was pretty cool, though I`m not sure about the Milli Vanilli. My old man was rocking Nana Mouskouri and Chaz Aznavour.Hey dont front! Cheesy-ness aside, I actually really dig the overall production sound of a lot of Milli Vanilli records, its pretty timeless Pop music. Although it`s corny and they had the controversy at the time also, I really have a soft spot for some of those jams! haha! Maybe I shouldn`t mention things like that. My dad is still a huge inspiration daily. He is the king when it comes to taste. Probably my first influence creatively was having him encourage me to pursue music.
What was the first record you bought?Wu Tang Clan "Enter The 36 Chambers"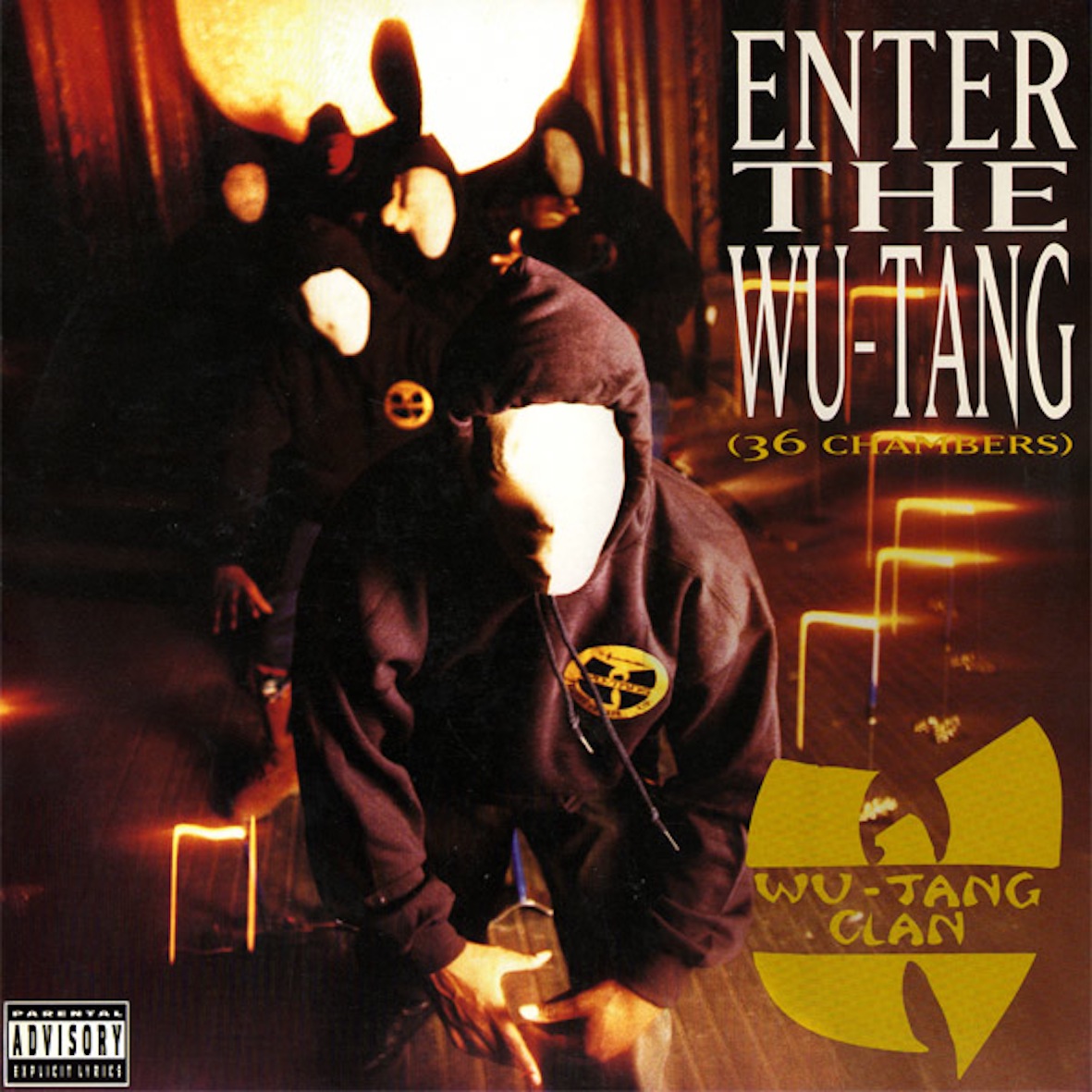 What was the last record you bought?GB aka Gifted & Blessed new album, amazing stuff.
What inspired you to start making music?An early obsession with Hip Hop culture, beats, rhymes and life sorta vibe. The whole Native Tongues and Public Enemy thing really got me inspired at an early age.
I am assuming you were playing Hip Hop and breaks when you started out. Who would have been your major influence as a DJ back then?Back in my Hip Hop days, I was a turntablist at one point and really that style of DJing had a big impact on me. I guess I was heavily into people like Aladdin, Cash Money, Paul Nice, Rob Swift, Shortkut, Mixmaster Mike, Q Bert. I think DJ Spinna though was probably my biggest influence. He was heavy as a turntablist and club DJ, but also could flip Hip Hop and House productions with ease. That was a big shake up for me and definitely broadened my horizons. It made me find the natural links between all the music. Outside of that local Adelaide DJs like DL. Madcap and Code influenced me in my formative years.
What was the Hip Hop scene like in Australia and Adelaide?At the time, it was very different to how it is now. It was very very small, and pretty segregated. On one side of the fence were the conscious rappers who where all about expression, on the other side were the graffiti-influenced hard heads who wanted to have fights and cause rawkus. I guess over the years it definitely evolved. There are loads of really talented people, but the distance Australia has to the rest of the world sometimes holds it back from really setting any relevant benchmarks.
What is it like now?I wouldn't be able to tell you. I`m really out of the loop in all honesty.
How long have you been making music?Around 15 years.
So you started producing and DJing around the same time? Yes.
What equipment did you start out with?Old Hi-Fi turntables, Alesis Hr 16, Roland SP 303, Roland SP 202, Ensoniq EPS, MPC 2000xl.
What kind of music / tracks were you making?Just beats really. Sampling and playing around with ideas, experimenting on my influences I guess.
How would you describe your sound?Raw juice
Which production / release / remix are you most proud of?Probably the EP I did for Unthank or Rush Hour
How did you hook up with Unthank and Chico Mann?Umm. Originally I met Linkwood in around 2009 I think. He toured Australia and we hung out in his downtime between shows. He had a few gigs booked but then a few cancelled, so we spent the week hanging out in Melbourne, making music, talking shit, drinking lots of coffee. In 2010 I was in Europe and met up with Lindsay who runs Firecracker / Unthank in his old London office (he shared a space at the time with JAZZMAN records). We had already been in touch on email and just hung out. We became mates quickly and things came to fruition from all that I guess. Shortly after I put together the E.P. for him and the rest is history. To date that is a release I`m very proud of. The artwork and mastering are amazing and Lindsay has an amazing commitment to what he believes in! True Soul music warrior! Big ups House Of Traps!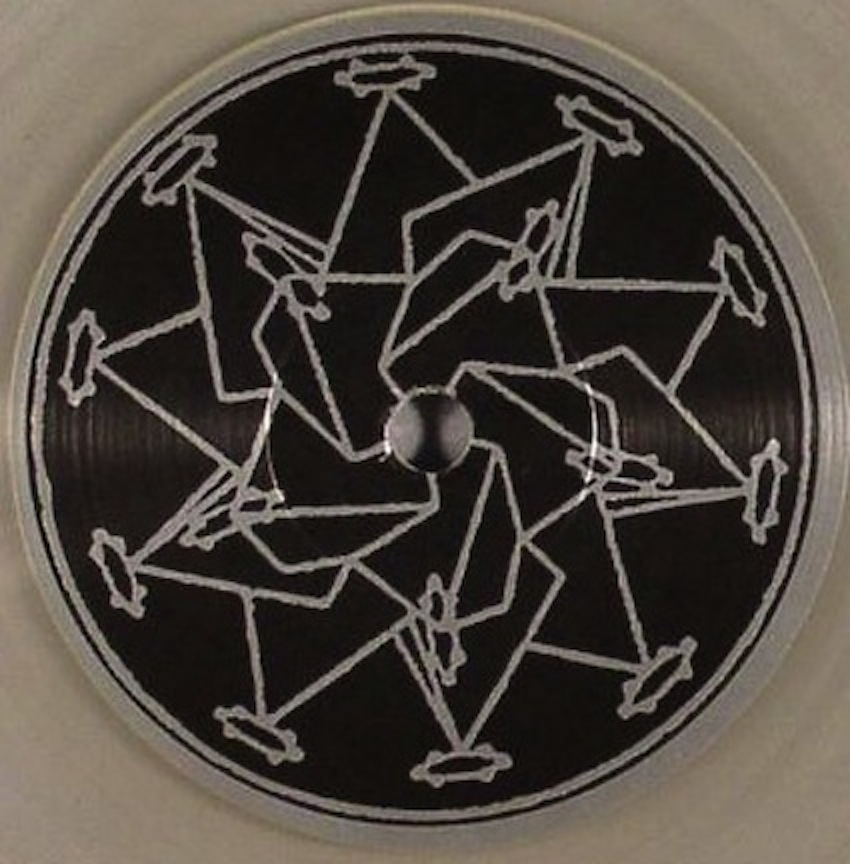 The Chico Mann collaboration was a bit more simple. We just linked online and went from there. I made the original sketch to our jam one morning, and Skyped him shortly after, that same afternoon it was done and dusted. I didn`t even mix the final track! It was perfect how it came out!
Who is Benny Badge?Benny Badge is a lifelong friend of mine. We went to school together, came up in Hip Hop culture together and both evolved over time and linking again later in life. He is a very talented producer, DJ and one of the best B-Boys in Australia. Amazing dancer and all round nice guy to top it off. He has put out some great records under his Freekwency and Nite Class aliases and helps me run the Hot Shot Sounds label. He has a new album dropping soon on Yam Who's label and just did a collaboration on the new Magic Touch record. Definitely worth checking out!
Did you get to choose the remixers for you new release on Burek?The lovely people at Burek let me pick whatever remixers I wanted for this project and I was really happy to get such a great list of influences and talent on this record. IG Culture is an absolute king of modern club music and was great to have him onboard! It was dope having Milo aka Nature on the project also, really cool to have 2 kings of the London sound involved as its always been a huge influence on me! Plus Iron Curtis to top it all off!
Which production / release / remix would you most like to have done?My favourite remix of all time is Pete Rock`s remix of "Shut em Down" by Public Enemy. That is an absolute masterpeice. I also really love DJ Spinna`s remix of Coolys Hot Box, that is bangin!
What are your favourite places to play / hang out in?I loved playing in Peckham recently with Bradley Zero for the Rhythm Section party, great little intimate pool hall vibe! Guaranteed party! My other favourite venue worldwide is probably Denis Simachev in Moscow, amazing small venue with a really dope soundsystem.
Do you get to travel a lot? How often are you in Moscow and London?I travel when I can. Most recently it`s been whenever I`m booked to play a party or do a tour. I was over in Europe in September 2013, played some great parties!
What is your favourite place outside of a bar / club / record shop?Probably my house, the mountains and the beach. I`m more of an introvert in my down time. I love hanging out with my wife and dog, the outdoors is where it`s at for me. Nature is a huge inspiration.
Do you see yourself as part of any scene?Not really, I`m part of the vibration of music more than anything else. I think the moment you start worrying about scenes you get caught up in egos and opinions. I would rather be a part of the music, and let people judge me based purely on my music.
Who does your artwork?The most recent release with Merwyn Sanders from Virgo, that was done by Discreet Unit from the UK. He is the man behind a lot of great artwork over the years, the early Firecracker stuff and loads more. Check out his NTH creative site! Big ups Tim! Prior to that the other art has been done in-house by our graphic designer Ale Chambers.
Do you have a favourite visual artist, painter, sculptor, designer, etc.?I am a child of the 80s, very obsessed with Keith Haring, Basquiat, Warhol, all the greats from that period! I think this stems from my love for graffiti.
Did you write yourself?From time to time, nothing serious though. I guess I`m pre-occupied with music and helping my collaborators with vocals. That takes up most of my creative energy.
Who are you currently working with?I`m doing a project with Ugly Drums under the name Uglyink, that will drop hopefully soon, maybe on Cityfly records out of Leicester. I`m also working on a collaboration with Dwight Trible, one of my favourite Jazz / Soul singers on a joint coming out on one of the Soft Rocks labels, Kinfolk or Vibrations.
What was it like working with Merwyn Saunders? How did that collaboration come about?It was amazing! Working with Chicago House royalty really means a lot to me. Virgo was a huge inspiration on me when I first started getting into House music, and to have someone so prolific be so open minded and humble was great. I met Merwyn and Eric in Melbourne in 2010 when they toured as a part of Sugar Mountain Festival. They played live at the festival and then I was asked to open for them at their side gig at the TOFF. Merwyn was a really lovely guy, and we got along really well. He even came and played some records at one of my parties, the vibe was great! After that I got in touch about some tracks and he was thrilled to get involved. Funnily enough the stuff we have made is amazing, really great chemistry that I did not expect.
How did you connect with the Soft Rocks guys?The Soft Rocks guys have been playing my records for a few years, and its really great to have such talented DJs and tastemakers give me that kind of love and support. I pretty much just hit them up and thanked them for the love. From there we moved forward and we`re now working on some records together. I`m really excited about the 2 releases I have done for them. Big ups Soft Rocks crew!
Who would you most like to work with?I would love to work with so many different artists. Nena Cherry, Lady Alma, Maurice Fulton, Dwele, Steve Spacek are all names I would love to do something with. But in all honesty, I have a lot of vocalists that I work with who are amazing and I really want to put more energy into what we create.
Which vocalists are you working with, other than Dwight? Are they local artists?Me and my wife are working on lots of music at the moment. We have an upcoming project under the name "Earlybird Soul System" which is coming out on Dutch label Dopeness Galore hopefully sometime soon. Three vocal house joints with remixes from Kid Sublime and Japan`s Kez YM. Outside of that, not many others at the moment that I can mention.
Does playing and making music pay the rent?2013 to now, it finally seems to be paying my rent and letting me get by for sure. I think for the most part that is manageable with consistent gigs and remixes and what not, but you definitely need to hustle and keep pushing what you do. I think the see saw mentality of creative life makes it hard, some months you are doing good, other months you are in the red. It just comes with the lifestyle I think.
What sites, if any, do you regularly check on-line?Ebay, Discogs, Popsyke
What was the last book you read?"The I Ching, Physics Of The Impossible" by Dr Kaku. Prince`s autobiography.
Is Prince`s book any good?Well I`m reading his autobiography, and yes its dope!
What is your favourite book?Hemingway "The Old Man And The Sea".
Why Hemmingway?He is the master of story telling, I have read this book over twenty times and each time it`s like a new book to me. It really takes me to another place.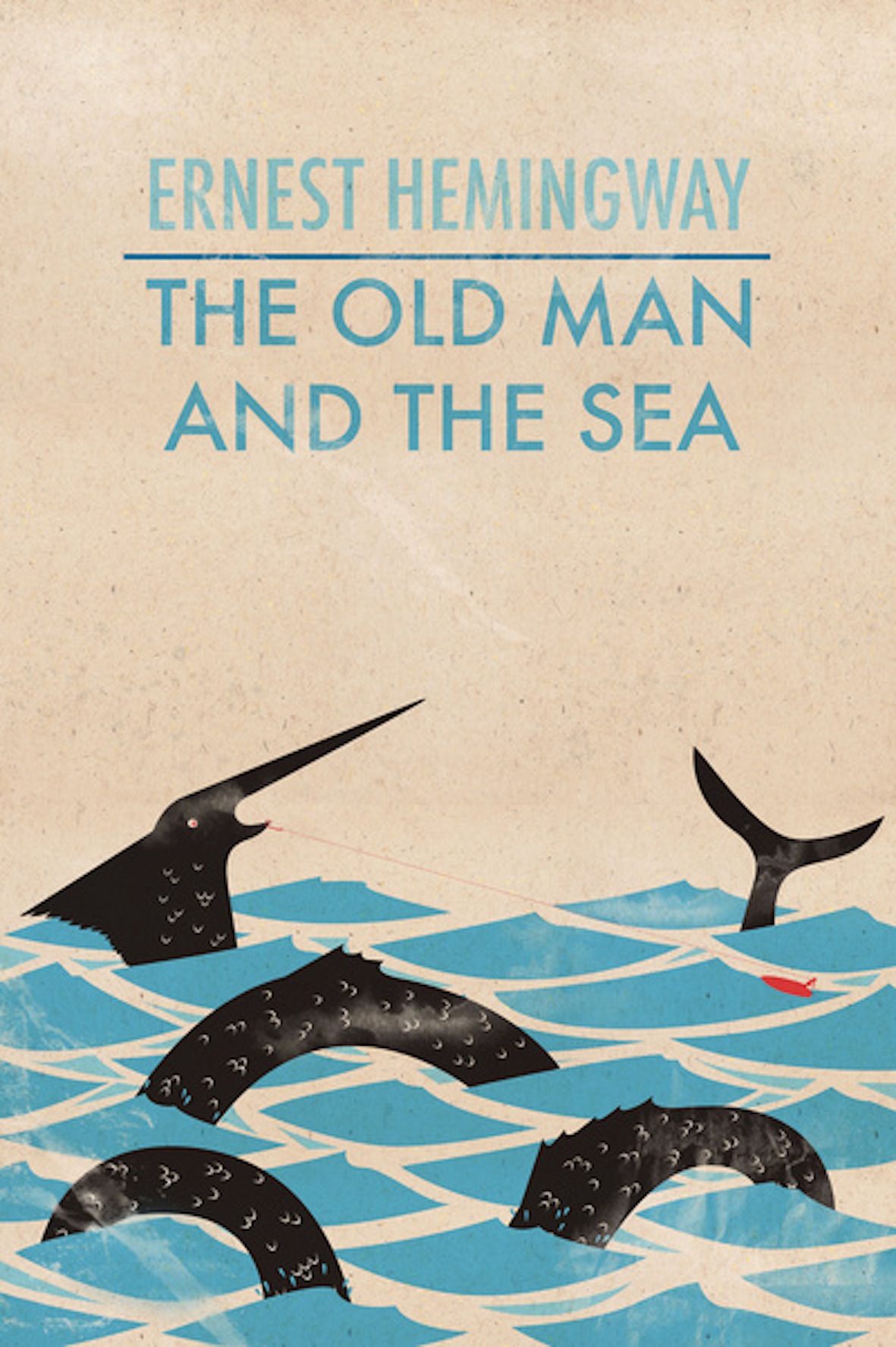 What was the last film you saw?American Hustle.
It seems to have split audiences. Yea or nay?Yeah I guess, I haven`t really paid attention to the critics though.
What is your favourite film?"25th Hour" with Edward Norton
Why this film?Spike Lee. Edward Norton. Can`t go wrong really.
What is your favourite piece of music? If that`s too difficult, what`s your current favourite piece of music?
Donald Byrd / Stepping Into Tommorow
Any memories associated with this, that you can share?This is one of those records I`ve been listening to since my Hip Hop days, looking for breaks and it always sends chills and happy feelings through me. Such a groove!