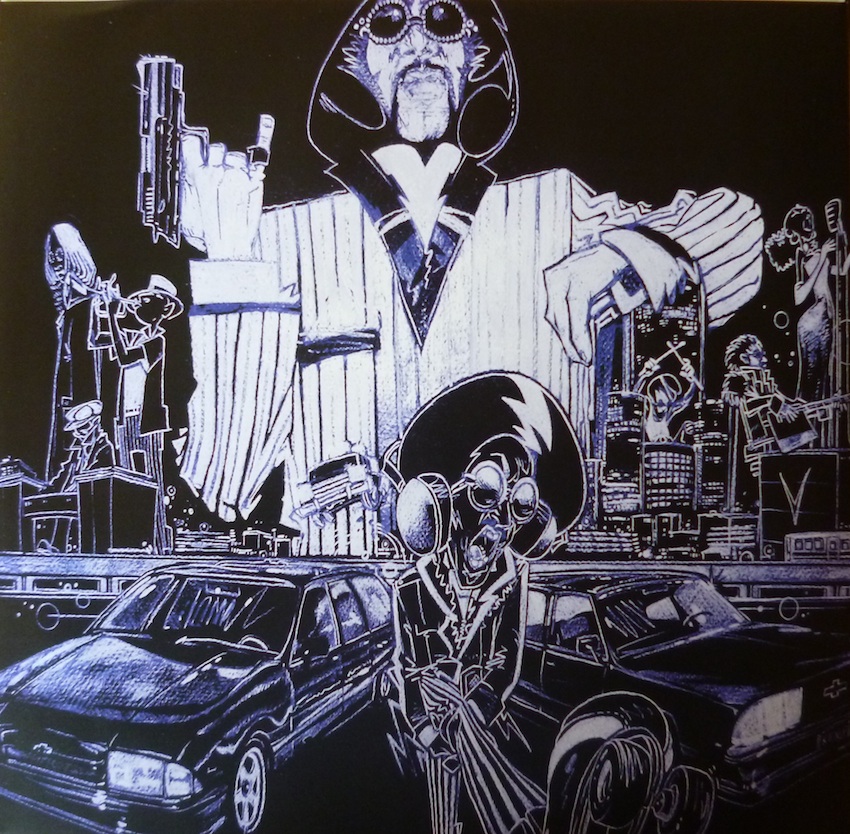 Gil Scott-Heron. Brian Jackson. "Winter In America".
Syncopated Jazz swing, and the Blues. Lovelorn, world-weary, the honest, lying, cheating Blues.
Son House. Louis Armstrong. Alan Smithee seduced by Natalie Cole. Gregory Porter. "An American Poem".
Prince. Gemini. Romanthony. Cajmere. Mike Dunn`s QX-1. Field hollers and Felix Da Housecat`s "Freakadelica".
K. Alexi. Lady Day, and lust.
Outkast. "Take A Run At The Sun". C2`s Retroactive static and First Nation ghosts.
Funkadelic and Curtis Mayfield.
What I hear is an incredible talent considering how best to use that talent to try to influence change for the good. He`s on the edges of it right now.
Soaked in Afro-American history, what I hear is an anger burning.