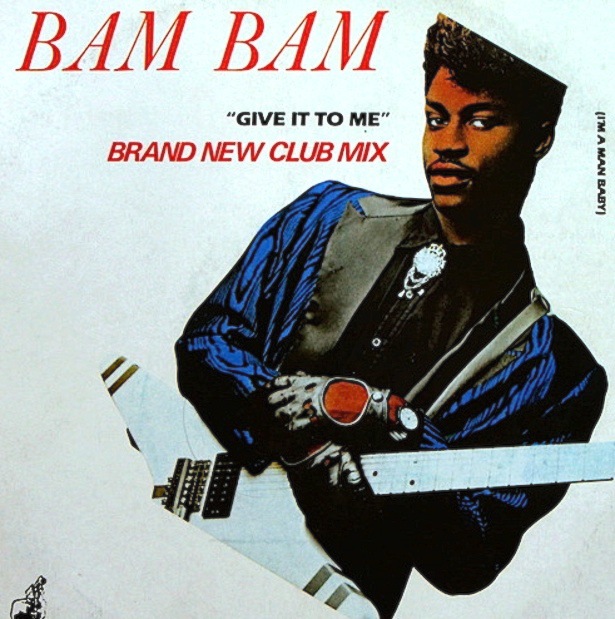 Where are you based?
Florida.
Is this your hometown?
No. Chicago.
What brought about the move to Florida?
The cold weather was the main reason I moved.
Do you get back to Chicago?
For family reunions and funerals.
What is your first musical memory?
My godfather bought me my first guitar when I was 12.
What was the first record you bought?
Prince's "Controversy" Album.
What inspired you to start DJing / making music?
Prince, Michael Jackson, my God parents.
How long have you been DJing / making music?
28 years.
Chris I think of you as a producer and a musician. Have you ever, do you ever DJ?
I've been a DJ since I was 6 years old…I use to put old 45's on the record player EVERY day.
How would you describe your sound ?
Funky, original. Dark and moody.
When you started out what kind of music were you making?
R&B, New Wave, Soft Rock.
Where you ever in a traditional group, at high school, etc, or were you always working on your own?
I was in at least 4 groups that I started with friends before I went solo.
What was your introduction to House music?
Going to basement parties in Chicago, watching the DJs mix live drums from drum machines to Disco records, tracks off reel-to-reel and cassettes tapes. This was before samplers, Cds and the internet.
How did you end up signing your first release to DJ International?
I walked into the office and let Rocky Jones listen to the original of "You've Been Messin` Around", which didn't go on the record.
What made you start Westbrook?
When the original mix of "You've Been Messin` Around" didn't go on the release with DJ international, I knew I had to do something to stay in control of my tracks.
How did you meet Mike Dunn & K. Alexi Shelby?
I tracked Mike Dunn down through Tyree Cooper. K. Alexi was through mutual friends in the music scene in Chicago.
How did you hook up with the Shamen?
Chris Parry, the owner of Desire records, and he manages The Cure, he hired me to do the remix on their record.
What is the story behind "Where`s Your Child?"?
I did that as a soundtrack to Freddy Cruger's "Nightmare On Elm Street" and decided to put a club drum beat on it in case couldn't get it into the movie.
You had a couple of releases on Idjut Boys related labels, like Discfuntion and U-Star. How did you meet Dan & Conrad?
I was working with State 51 Management and they had a recording studio. I did a record for them called "Funky Land" and they hired the Idjut Boys to do a remix on it.
Which production / release / remix are you most proud of?
The Acid remix of Culture Club`s "Miss Me Blind", and the Westbrook stuff of course.
What are your favourite places to play / hang out in?
All the clubs around London and Ibiza. London feels like a home away from home for me. I visit there more than any place in the world, bit I don't visit either place as much as I would like to…I need to work on that.
What is your favourite place outside of a bar / club / record shop?
A basketball court.
Which artists are you currently working with?
Roy Davis Jr., Marshall Jefferson and Annabella Lwin.
What are you doing with the ex-Bow Wow Wow singer?
I did 2 tracks with Anna in Warner Chappell recording studio in the mid 90's. They still sound good `til this day! Anna wants me to release them on Westbrook or license them to a label.