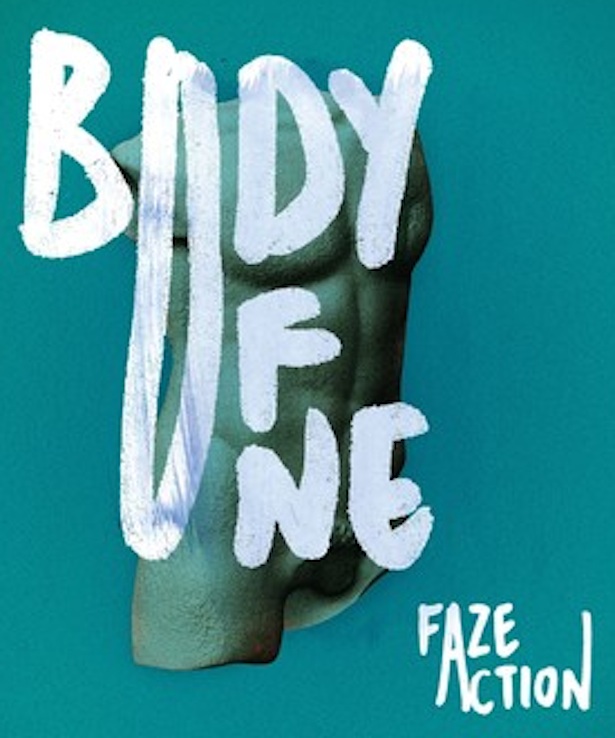 Whenever I hear the words "Faze Action" I remember being at the counter in London`s Altas Records when someone noted the amount of Disco bootlegs changing hands and the reply was "That`s your mate Faze, you can blame him for that". Since they will be forever linked with, alongside label Nuphonic, the UK`s mid-90s Disco revival, both the re-discovery of forgotten classics, and the creation of new Disco-influenced music, this latest LP, which is a definite departure, (like the Joan Bibiloni compilation) is something of a surprise.
"Prisoner Of Your Love" kicks off with the Brit-Funk of Level 42, Hi-Tension, and Brass Construction (Modern Romance?), while "Stuck" is a gentle cross-legged mantra. Nick Drake, or Terry Reid`s "River". "Echoes Of Your Mind" combines the Brand New Heavies with great Herb Alpert trumpet. The title track, "Body Of One" sneaks in those "In The Trees" cellos and has Peter Gabriel fronting C-Cat Trance. "Time By Your Side" rolls back to `88 with Liz Torres in a sports bra, up dancing on a podium. The "New Med" of "Magic Touch" mixes the Eurodisco of Mascara`s "Baja" with NYC`s Peech Boys and Italy`s Soft House Company. "Freak For Your Love" is Pig Bag`s Punk Funk in Crysal Glass` crystal world. Fuzz Against Junk at China White, Dennis Kane on Luxor, Weatherall favourites, "Chikiba" and Hungry Ghost`s "Don`t Eat The Apricots". Vendetta Palace meets the band`s previous "I Wanna Dancer". "Caruso`s Monkey House" is based around a kalimba (does every home have one?), a Gamelan of sorts. Acid Jazz home from India, on Skunk and Yoga. The closing "Floating World" creates a contemplative space. It`s an `80s Pop-sounding production that bears echoes of Mr Mister, Chris Issacs` "Wicked Game" and holiday love affairs. If "Body Of One" is "Dance", then it`s the "Proto" that fed into House, as much in common with The Cure (without the Acid & alcohol-induced lipstick and misery) and New Musik as the Hot Mix 5.
If I have one criticism of "Body Of One" then it would be that I am not sure who the album is aimed at. It`s such a mixed bag. It`s one of those records where you would be hard pushed to pick a standout, a single. For me, it`s all a bit too tidy and polite, inhabiting a middle ground, neither "banging" nor reclining on a beach. I`ve played "Floating World" and "Echoes Of Your Mind" on the radio, but it would be great to have some barmy wigged-out extended mixes (from the band). The album works best as a showcase for the undeniable chops of the brothers Lee and their friends, both playing and producing, and live, the set would certainly be something. Faze Action just played a gig in Portobello (May Day Bank Holiday Sunday) as a nine-piece, which has got to be an achievement, and they are doing an in-store album launch this Friday (May 9th) at London`s Black Market Records in Soho.