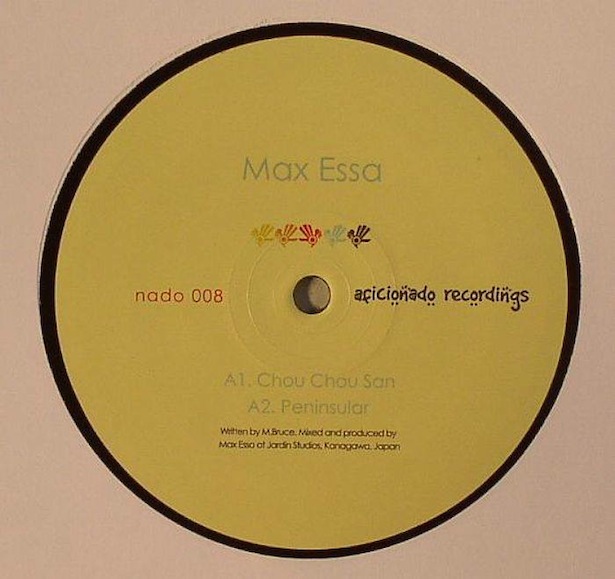 A "Buffalo Girl" shout evaporates into timbales and a New Beat-esque (Neon?) tribute to Malcolm McLaren (and Puccini, of course). Ciocio-san`s tears an emblem, a badge, for all those Nihonjin / Gaijin romances that seemed perfect in the world outside Japan but that faltered when back on her islands (show me one that worked). Cultural differences, and pressures, so engrained as to be genetic, that never seem to be reconciled without the complete surrender, submission, of one or other partner. Bullied and martyred for love, marriage and children. The promise and illusion of "un bel di vedremo".
"Peninsular" adds tabla to Max`s mix. I`d say it was the best thing he`s done to date, but then I say that every time he puts something new out. Pushing himself he is. Riding on an astronaut`s pulse it`s like the Land Of Light standing on Las Salinas, after a night of DJing at Amnesia, in 1986, with a head full of dreams and possibilities.
Basso`s "Sore Sebi" is Afro Fusion. Masekela, Biyake (post-CY1) in Dibango`s electric Africa. Mory Kante, before Colourbox got hold of him. Gasper Lawal.
"Waking Up Late" fixes Hong Kong Syndikat up with Caroline Loeb and then sells the story to Ethereal Beat. A Piano Fantasia swapped for strings.
Aficionado on Soundcloud.